Bonjour! If you are thinking of working as a flight attendant for Air Canada Rouge, there are a few things you should know. First and foremost, you must be at least 18 years of age and have a high school diploma or equivalent. You must also be comfortable working in a fast-paced environment.
Air Canada Rouge is a top-notch airline known for its excellent customer service and in-flight experience. As a leisure airline of Air Canada, it serves several tourist destinations across Europe including Caribbean Islands, Dublin, and Athens.
Also Read: Money Saving Tips for Cabin Crews
Since the airline always encounters passengers from different cultural and ethnic backgrounds, cabin crews are anticipated to be adaptive, flexible and patient. This demands flight attendants to acquire exceptional skills in communication and leadership.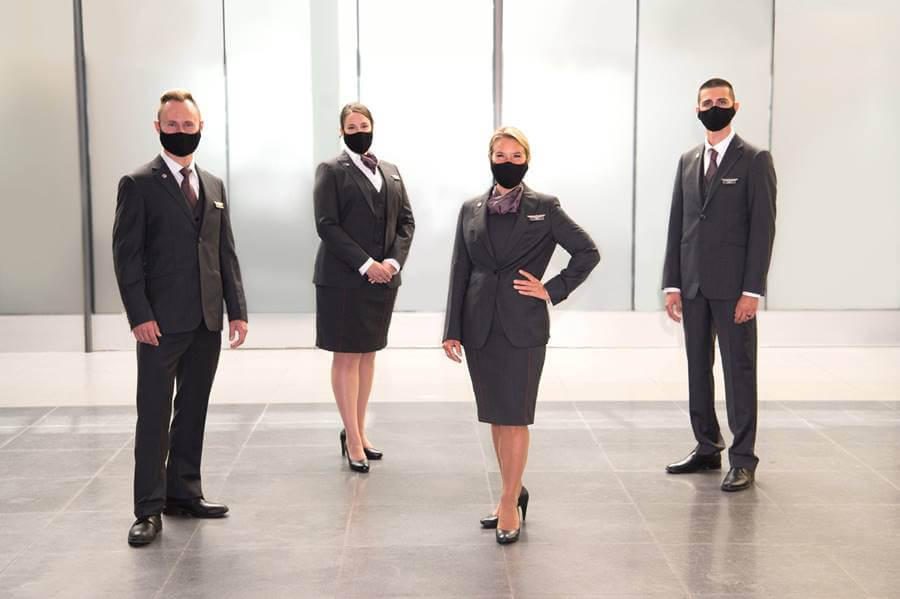 List of Requirements and Qualifications to become an Air Canada Rouge Cabin Crew
In order to adhere to the company's exemplary customer service, it is essential to hire individuals who are sociable, optimistic, friendly and efficient. Furthermore, here are the other qualifications required when applying as Flight Attendant:
At least 18 years of age
At least a Secondary School graduate
Valid Passport in Canada
Eligibility to travel in Canada and all countries or routes served by Air Canada Rouge
Completion of security clearance including such as fingerprint testing and background check as mandated by Transport Canada
Compliance with Criminal background check
Participation in Air Canada Rouge Flight Attendant training program lasting 6 weeks in Montreal, Toronto or Vancouver and 1-week customer service training
Flexibility to work on on-call duty and irregular schedules such as nights, weekends and holidays
Fluency in English in both verbal and written forms
Must be bilingual, preferably English and  French
Ability to pass the medical standards as required by Air Canada Express
Professional demeanour and grooming
Willingness to put on the flight attendant uniform and radiate expert appearance
20/40 or sufficient vision
Completion of Medical Clearance
With an internet connection and the ability to respond last minute schedule change
Willingness to relocate within 90 minutes of travel to the Airport
Vaccination Card
Other Things to Note about the Job
Must live 90 minutes Away from the Airport – Due to the nature of the job, work schedules may change up at the last minute. Therefore, all rouge crew members are required to live within 90 minutes' drive of the airport.
Have Previous Work Experience in the Same Industry – Air Canada is serious when it comes to offering the best customer experience to its travelers. In this regard, the company highly considers those candidates with ample work experience that is related to the industry.
Must Love Traveling – The airline company wants to make sure applicants love to travel because once you get hired, you'll have to fly to different destinations all over the world. Air Canada rouge wants to make sure you have an appetite for adventure and has the desire to seek new places as being on the go is a must.
Knows How to Think Out of the Box – There are certain situations while working for Air Canada that goes beyond what you learned in training. Applicants must have the initiative and know how to properly respond to customer concerns when a problem arises.
Have the Desire to be a Part of the Team – Each applicant must be a team player and must work together with fellow crew members to ensure a safe and pleasant flight for all passengers.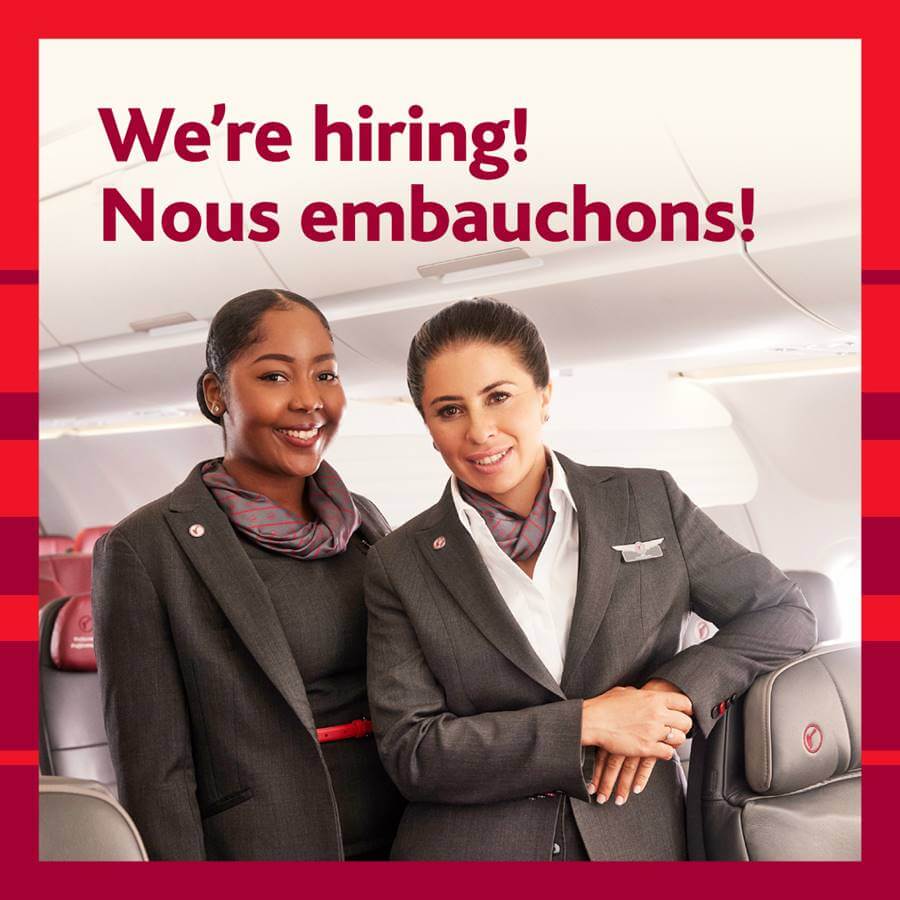 Primary Flight Attendant Responsibilities
Preparing the aircraft for customer boarding and ensuring a keen awareness of the service and safety plan for the flight
Being well trained and prepared to share information with customers through one on one communications and general intercom announcements in a warm, friendly and professional manner
Welcoming customers and engaging with them throughout the flight to create a comfortable, friendly environment
Ensuring mandatory safety procedures are followed
Liaising with the flight deck crew (pilots) to ensure a smooth and well operated flight with excellent customer communications
Snack, meal, and beverage service and the sale of onboard products
Operation of and assistance with the inflight entertainment system
Assisting customers with a variety of needs including carry-on baggage stowage, seating arrangements, general comfort
Full preparedness to handle on board incidents and emergencies
Full preparedness to handle a medical incident or emergency, including providing First Aid as required
Ensuring the general orderliness of the aircraft
Ensuring customer feedback is shared with management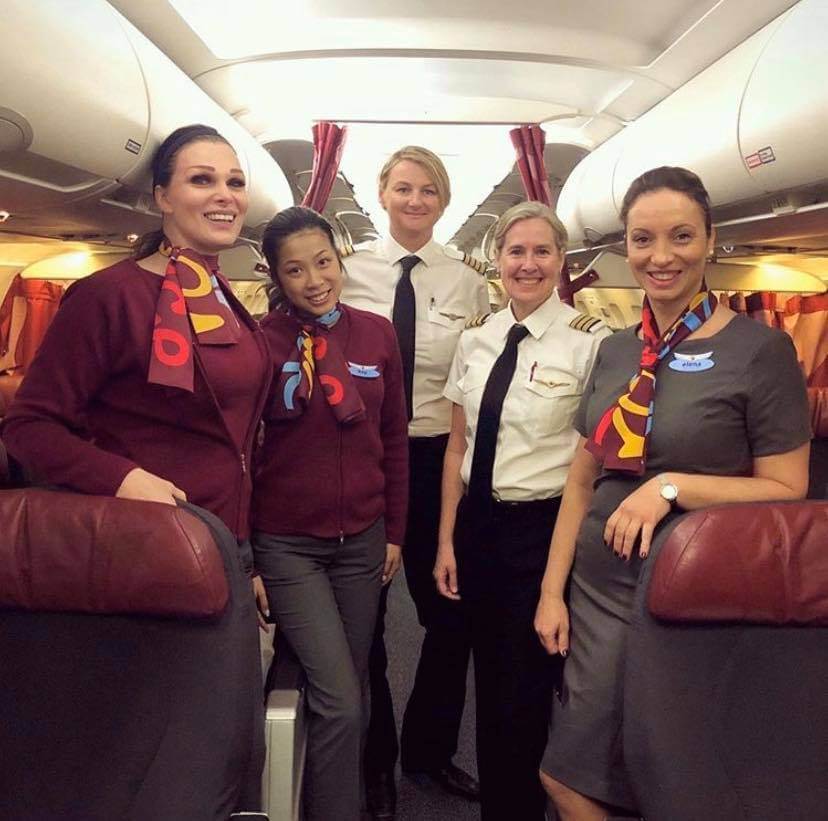 Application Process
Here is an overview process of the application and hiring at Air Canada Rouge to guide you:
Step 1.  Apply on their website
Visit their career website link here – https://tre.tbe.taleo.net/tre01/ats/careers/v2/jobSearch?act=redirectCwsV2&cws=50&org=ACV
On this page, you can view the job positions that are available including the locations. You can then submit the application form as well as your resume. You should also write why are you choosing Air Canada Rouge as your employer. As a confirmation that the airline received your application form, an email acknowledgement will be sent to your account.
Step 2: Prepare for an interview
Depending on the slots and your qualifications, the recruiting team will call or send you an email regarding a digital video interview. Before this, you can search for probable questions that the interviewee might ask such as "Are you willing to relocate?", and "How can you delegate simultaneous tasks?". If you are assessed as capable and fit for the job, then you will be invited to a recruitment event.
Step 3: Be invited in a Recruitment Event
The event can be in person or be in group. On this occasion, all the necessary details about the job will be elucidated which includes information about the salary and duties and responsibilities of flight attendants.
Step 4: Participate in an in-flight training program
After the event, an offer letter will be sent to you, inviting you to attend the Air Canada Rouge training program. The letter will discuss all the essential information such as the training date, duration, and employment details. The program will be a rigorous 6 week in flight training and 1-week customer service training to be held in any of their bases: Montreal, Vancouver or Toronto. Mind that the training program will not only hone your customer service skills but also prepare you for emergency circumstances such as plane crashes and fire hazards. Don't forget to make preparations including mental and physical training sessions ahead of time. After completing the training, you will be regarded as an official cabin crew.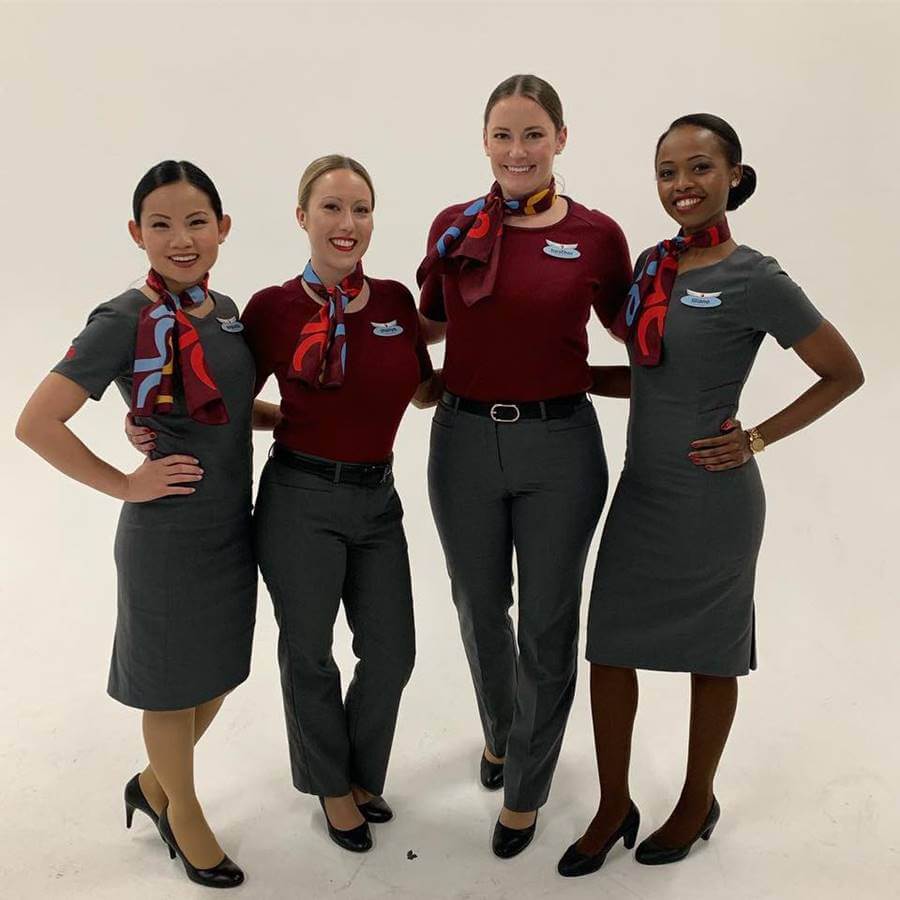 Salary and Benefits
Starting salary of $22k+ per year
Paid overtime
Per diems
Life insurance
Death and dismemberment insurance
Medical and dental plan starting within 3 months of continuous service
Freedom to choose the employee's desired life plan
Free travel from Air Canada and its affiliates
10 days of holiday
Flexible schedule (through bidding)
Retirement program
Employee stock ownership plan
Employee Family Assistance Program
Video: Air Canada Rouge Elegant Flight Attendant Uniform
Watch this video below as Air Canada Rouge is proud of their 'in character" flight attendants while serving their passengers in tourist destinations during vacation.
This may be an old video, however, until now, the airline still gives high significance to their employees' overall grooming and uniform. In fact, several professionals collaborated to perfect the make-up and shoe designs of flight attendants. They emphasized that they are trying to create an ambience where the customers can already feel "vacation" just being on board.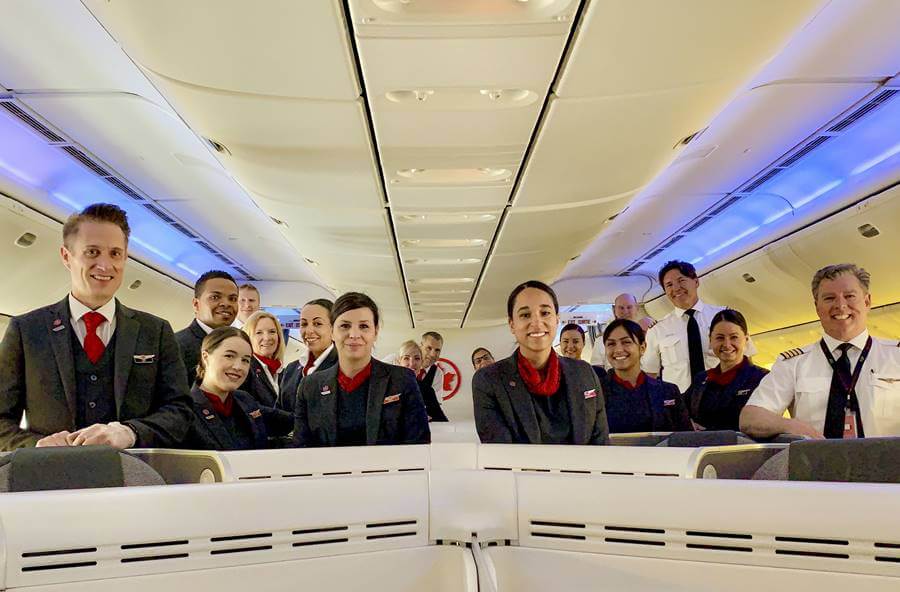 Is becoming a flight attendant all you've ever wanted? Do you think you can handle stress with finesse? Do you possess excellent customer service skills?
If you have answered a resounding YES to all those questions, then you can take a shot and apply at Air Canada Rouge as a flight attendant.
Air Canada, the largest airline company in Canada is looking for qualified flight attendants who can join their awesome team. However, you have to pass a set of requirements to be shortlisted.
Remember, the crews at Air Canada rouge are very hardworking yet they make sure they have fun to make each and every flight a memorable experience for their customers. So if you think you have what it takes to possess a positive attitude while working 30,000 feet up in the air, then check out the qualifications for their flight attendant position.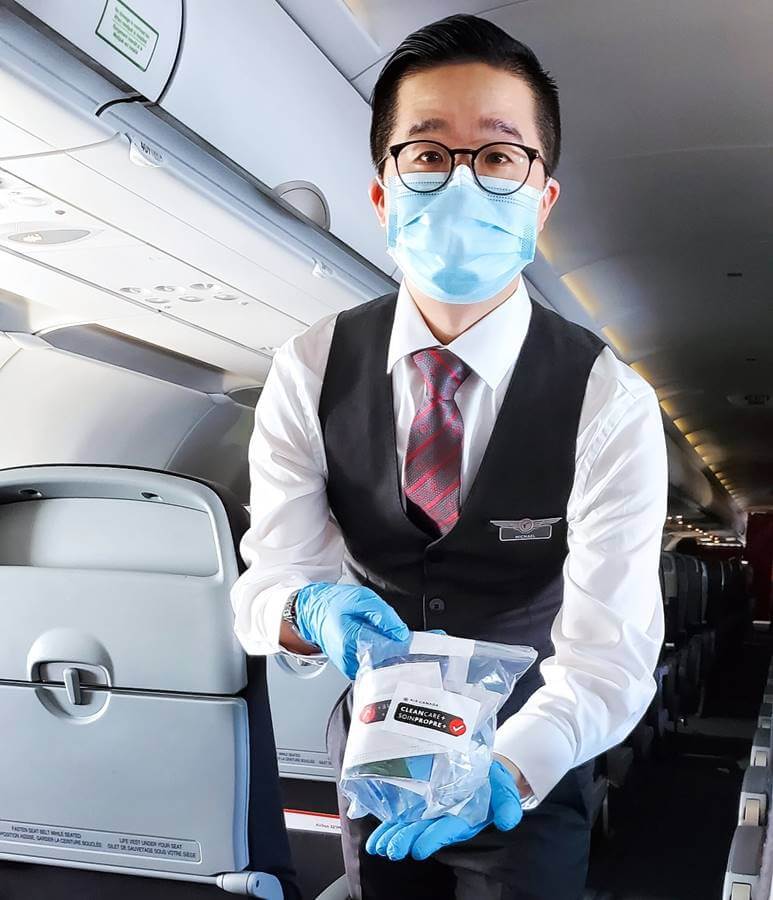 Photos: Air Canada Rouge Airlines Cabin Crew Uniforms
Check out these pictures of Air Canada Rouge Airlines crew so you can see what they look like in uniforms:
Frequently Asked Questions
The following are some of the common questions asked about Air Canada Rouge:
1. Is the flight attendant training subsidized by Air Canada Rouge?
The company will pay for all the travel and expenses of qualified applicants during the training program.
2. Are flight attendants in Air Canada Rouge allowed to have piercings and tattoos?
To maintain a professional demeanor, the Airline does not allow noticeable piercings and tattoos. In addition, flight attendants are required to adhere to the strict grooming and uniform policy. This will also forbid you to wear jackets or choose your nail polish.
3. Can I still apply at Air Canada Rouge even if I am employed at another airline?
Yes, you can still apply. However, if you are already given an offer or job opportunity to work in Air Canada Rouge, then you will have to terminate your employment with the other airline.
4. What should I do if I am encountering bugs or errors during an online application?
You can send an email regarding your concern to this address ACLGsupport@vacv.com
5. Do I need to learn other languages when applying as a Flight Attendant in Air Canada Express?
Since the airline regularly has foreign passengers, applicants must learn other languages aside from English. Air Canada Rouge prefers and gives an advantage to applicants who can speak English and French; Or even better multilingual crews! Aside from that, you can also be qualified if you speak any of these languages:  Italian, Nihonggo,  Korean, Mandarin, German, Punjabi  Spanish, Arabic, Cantonese, Hebrew, Portuguese, Greek, Danish, Dutch, and Hindi
6. Does the airline give consideration to former flight attendant applicants?
Yes, they will give consideration and priority depending on the applicant's work experience and records.
7. Is working in Air Canada Rouge a unionized position?
Yes. The airline offers a Collective Agreement and 6 months probation in salary and benefits.
8. Can I request to be assigned to more flights?
As you spend more time with Air Canada Rouge, your seniority will increase and you can now bid on your desired schedules and number of flight hours for a month.
9. How many hours do I get to work each month?
Flight attendants are given at least 75 flying hours per month which is equivalent to 12 to 15 flights with 10 to 12 days off. Additionally, the number of hours on each flight varies and the monthly schedules are always subject to change.
10. Do I need to have background work experience before applying?
Not really. However, you will be at an advantage if you had worked with children before or had a customer service experience.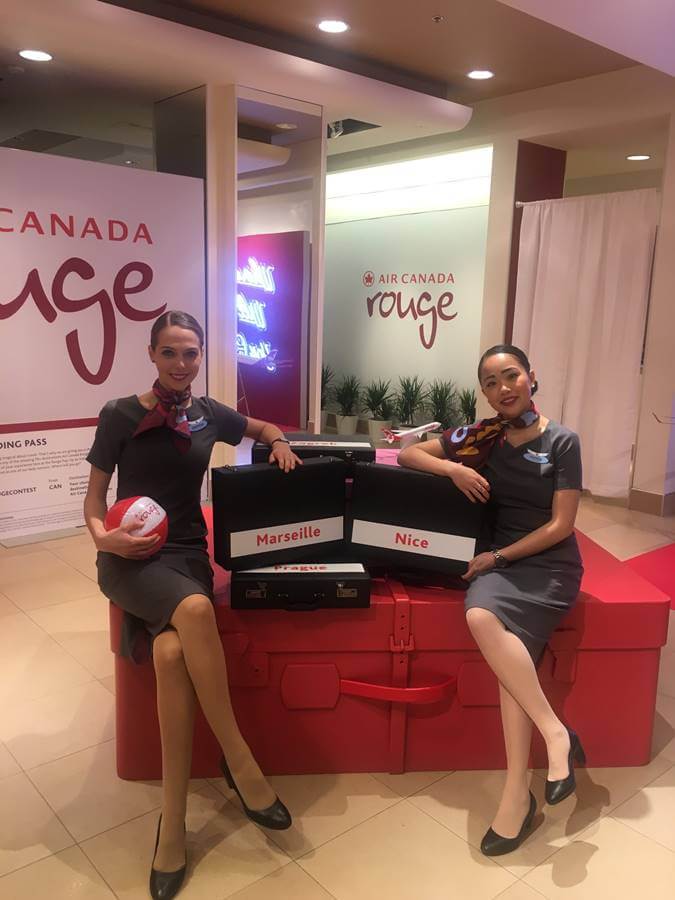 Summary
If you're looking for an exciting and fast-paced job, then working as a flight attendant for Air Canada Rouge may be the perfect fit for you. As a member of the cabin crew, you'll be responsible for ensuring the safety and comfort of our passengers during their journey. In addition to providing essential in-flight services, you'll also have the opportunity to work with a team of passionate and friendly colleagues. No two days will ever be the same, and you'll get to see the world from a whole new perspective.
You are not just a cabin crew member; You are a family to Air Canada Rouge. If you have all the qualifications above, have a flexible lifestyle that can answer last-minute schedule changes and can conquer challenges while being 30,000 feet from the ground, then you can serve as a flight attendant in Air Canada Rouge. In return, the airline promises to give its employees a healthy environment to work with as well as numerous benefits such as insurance. I hope this article has given you sufficient information when applying.
If you feel you possess the qualities of a flight attendant, do send your application now.
Related Posts: