Société Aircalin, also known as Air Calédonie International, is the flag carrier of the New Caledonia. It was founded in September 1983 to supplement New Caledonia's domestic airline. The said airline is headquartered in Nouméa and operates scheduled services from its main base at La Tontouta International Airport. It caters destinations throughout Oceania and Asia, including Japan and Singapore, as well as domestic services in Wallis and Futuna. The government of New Caledonia owns 99% of the airline, with the remaining 1% held by minority owners, including the airline's employees.
Also Read: A Day in the Life of a Flight Attendant
Now, Aircalin is playing an important role in providing Caledonians with unrestricted access to international destinations. This French territory – New Caledonia is not considered as a country but it has fantastic tourist destinations. Want to know how you would fit for their flight attendant position? Here are the requirements and application steps you need to get ready.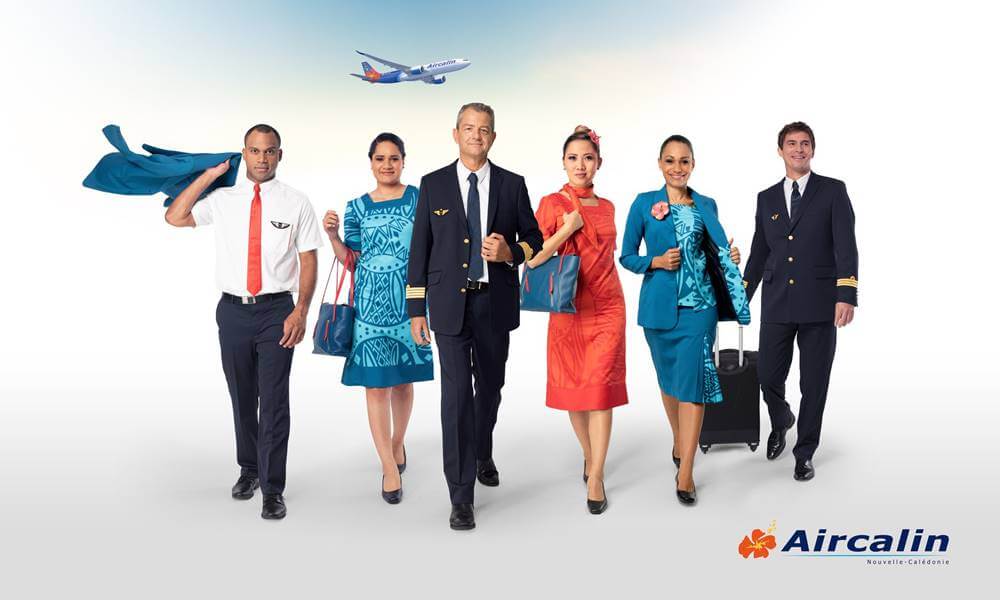 List of Requirements and Qualifications to become an Aircalin International Airlines Cabin Crew
Must be fluent in English
Knowledge of another language, such as Japanese will be your advantage
Good interpersonal skills
Must follow safety protocols and respond to emergency situations
Good stress management
You must have a pleasing personality
Physically and mentally healthy
Your height must be proportionate to your weight
Responsibilities:
Conducting pre-flight and post-flight safety checks
Greeting and receiving passengers
Directing passengers to their assigned seats and assisting with their luggage
Checking the quantity, location, and status of the safety equipment
Managing emergency situations professionally and calmly
Answering passengers' questions and concerns
Continuing to make announcements throughout the flight
Controlling the cabin for the safety of the crew and ensuring the safety and security of the passengers
Passengers are served refreshments and meals during the flight
Keep the aircraft interior clean and tidy at all times, including galleys, lavatories, aisle and other common areas
In the event of turbulence, performing safety procedures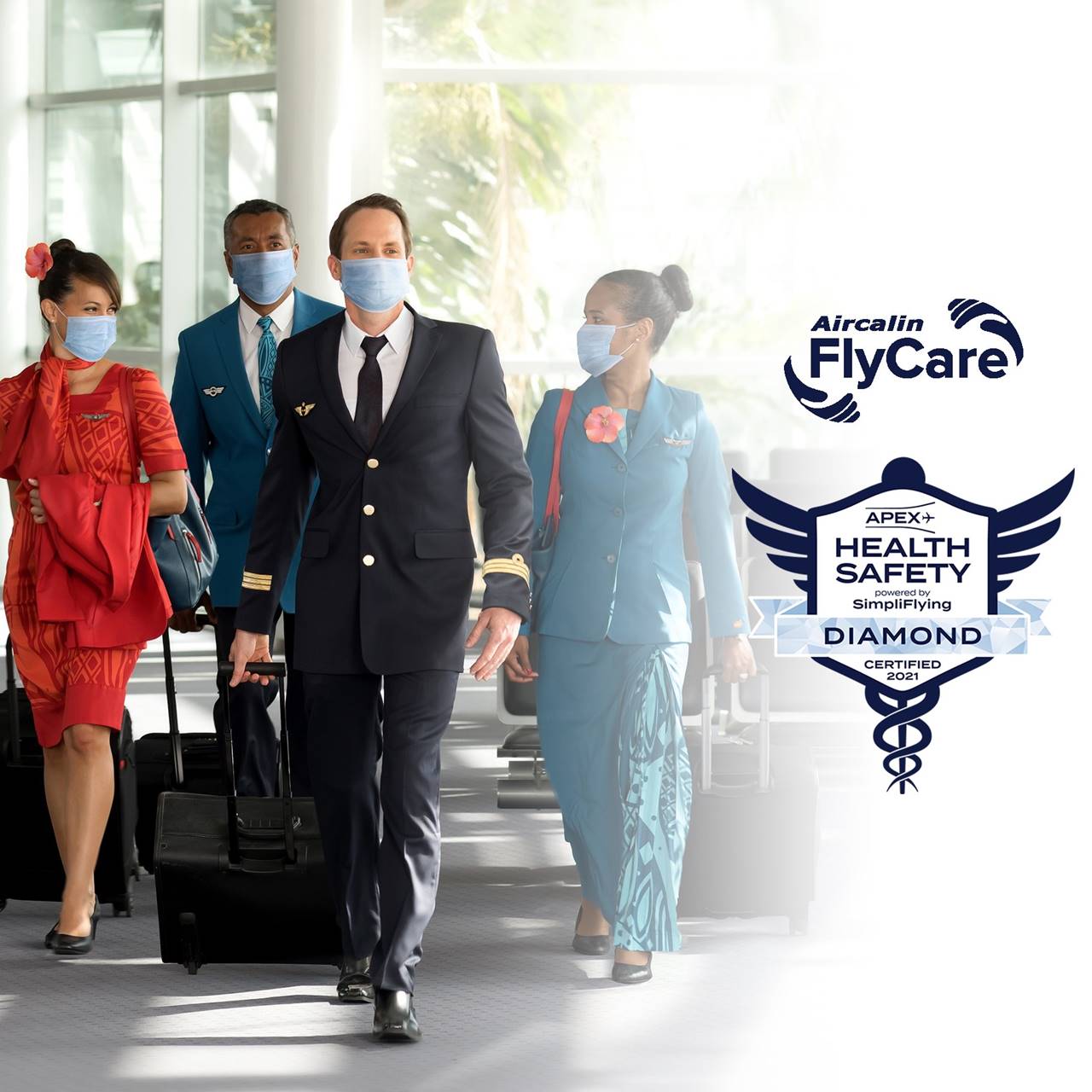 Application Process
Step 1: Prepare all the things you need like important papers for your application. Don't forget to make a professional-looking Resume or CV. Screening process will start on your "Resume or CV." This will be the key for you to move forward into the next step of application process.
Step 2: Go to aircalin.com and scroll down to the bottom part to find 'We Are Hiring.' This will take you to its recruitment page, where you will find if there is an open position for FA.
Step 3: Click the job position you want to apply for from the available job listings. Select "Offer Details" to see an in-depth description of what to expect from the job and what you must do.
Step 4: Click on "Apply." This will take you to your email, where you should process sending your CV and cover letter to emplou@aircalin.nc. You can also click on "Apply to this job offer."
Step 5: Wait of Air Calin's confirmation. This may take some time so be patient.
Step 6: If you passed all the stages of selection process, you will be forwarded to the training phase. The training will teach you how to take care of the passengers and deliver excellent customer service experience, how to handle an emergency situation, and how to handle any other situation that may arise during the flight, and more.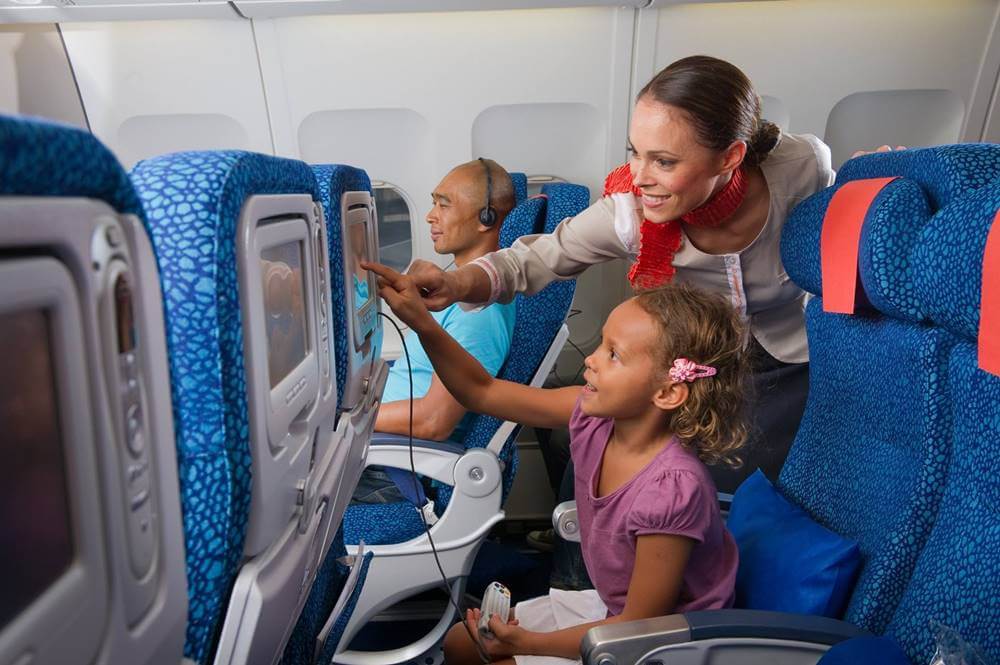 Salary and Benefits
A Flight Attendant in New Caledonia will typically earn around 717,900 XPF per year, with the lowest average salary being around 372,600 XPF and the highest average salary being 1,095,900 XPF.
A Flight Attendant may also earn more or less than the average salaries shown above. These are the typical salaries for a Flight Attendant in New Caledonia, which include benefits like housing and transportation.
Video: Aircalin Safety Video
This is one of Aircalin's Safety Video. Quite different from other flight safety demonstrations you can watch online since they used "Kids" to demonstrate their safety guidelines during flight. Most of the time, people get bored watching this kind of video presentation, so maybe this is the reason why the airline tried to put a twist on their safety video on YouTube.
Photos: Aircalin International Airlines Cabin Crew Uniforms
Check out these pictures of Aircalin International Airlines crews so you can see what they look like in uniforms:
Frequently Asked Questions
The following are some of the common questions asked about Aircalin International Airlines flight attendants.
1. What skills are required to become an Aircalin flight attendant?
attendant?
You must be capable of managing stressful and emergency situations, as well as passenger reception and adaptability in a variety of situations.
2. What does a flight attendant do while flying?
A flight attendant's job is to ensure the passengers' safety and comfort. A flight attendant is also responsible for serving meals and beverages to passengers who request them.
3. Where is its main office located?
Aircalin's main headquarters are in Nouméa, New Caledonia, France.
4. What is the typical schedule of a flight attendant?
Flight attendants typically work 9 to 20 days per month.
5. How much can I earn from this airline?
A Flight Attendant in New Caledonia will typically earn around 717,900 XPF per year, with the lowest average salary being around 372,600 XPF and the highest average salary being 1,095,900 XPF.
6. Can I apply as a Flight Attendant if I have all the requirements and qualifications needed, but I don't know how to swim?
Unfortunately, you need to have swimming skills to become a flight attendant, regardless what airline you applying for. This skill is very much important during emergency evacuation and other emergency situations that may occur during flight.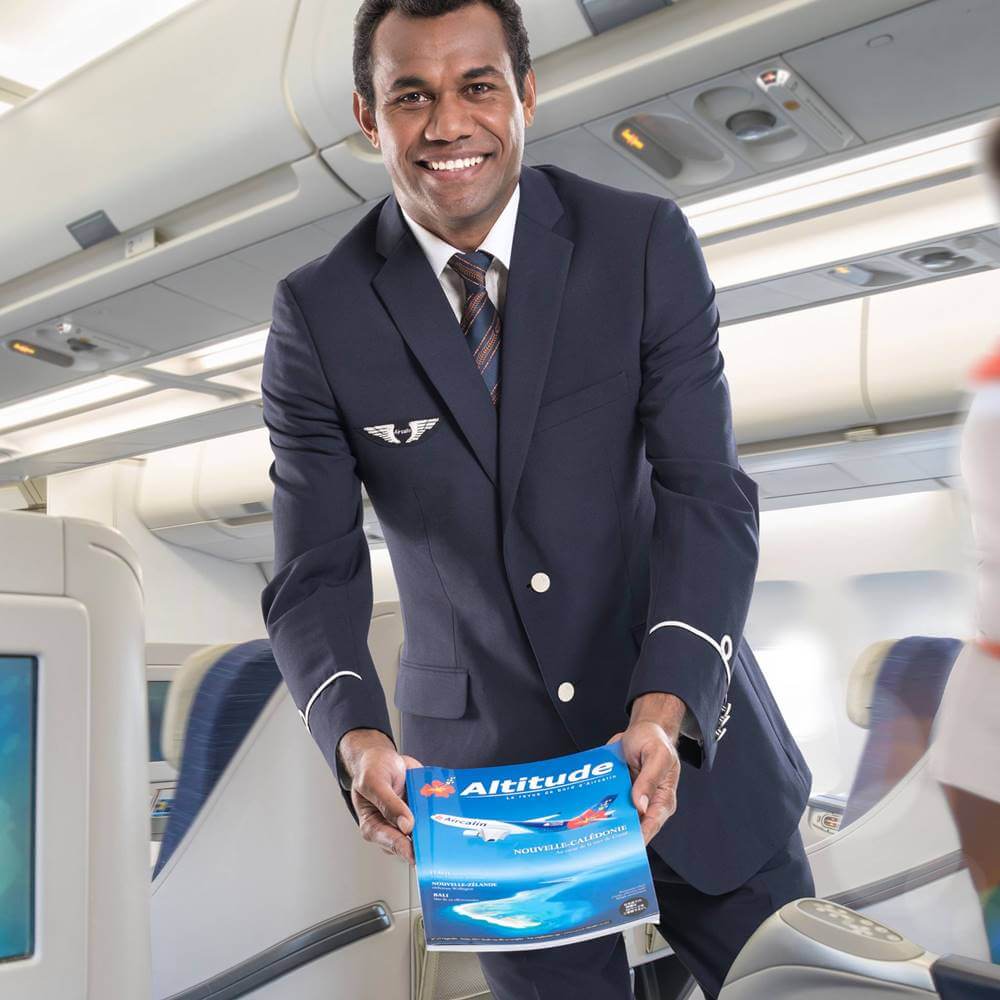 Summary
Aircalin, New Caledonia's international airline company, was founded over 35 years ago and is at the forefront of the territory's economic development, as well as in the hearts of Caledonians. With over 400 employees, Aircalin's men and women are both the company's largest investment and its most valuable asset for the future.
Yes, they accept both men and women inside their fleet. Aircalin is a company that is investing in its future by undergoing a major digital transformation. So if you're still thinking why you should choose this airline as your next career hub – it is definitely well-established.