Alliance Airlines boasts an extensive network of destinations, connecting major cities and hidden gems across the globe. With a rich tapestry of services and a commitment to passenger satisfaction, this airline emerges as a frontrunner, poised to capture the imagination of travelers worldwide.
Also Read: Alliance Airlines Flight Attendant Requirements
It is a significant player in the Australian FIFO market, with a fleet of over 30 aircraft and a network of over 40 destinations within Australia, across New Zealand, the Pacific Islands, and some countries in Southeast Asia. The airline is also a leading provider of private aircraft charters, with a fleet of aircraft that can accommodate up to 100 passengers.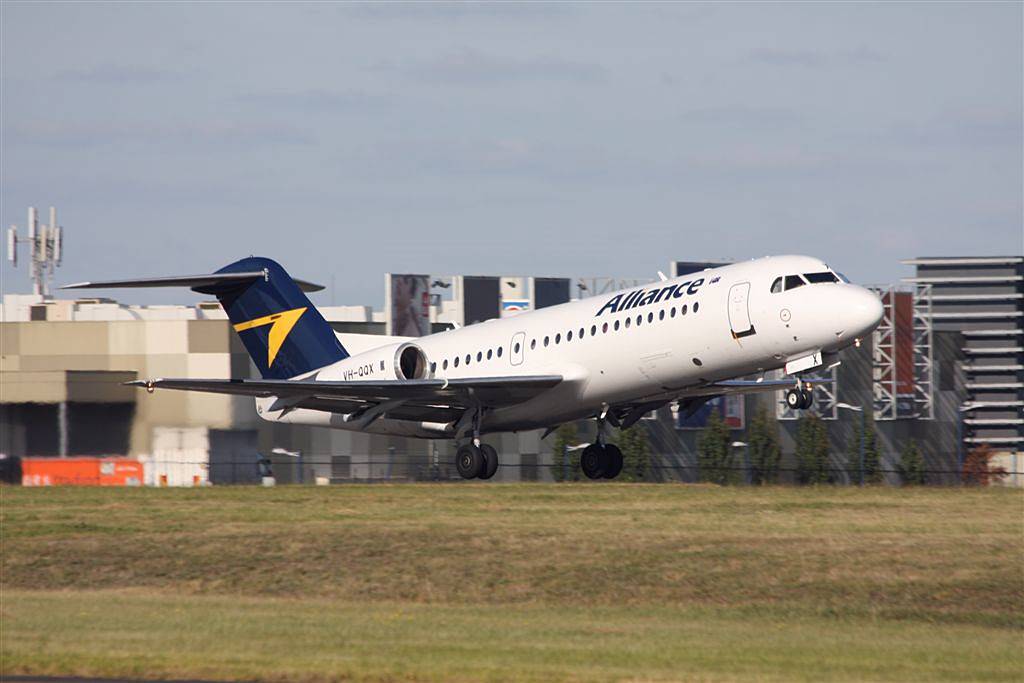 Quick Facts
Airline Name:

Alliance Airlines

Airline IATA Code:

QQ

Headquarters:

Brisbane, Queensland, Australia

Founded:

April 5, 2002

Number of Destinations:

46

Fleet Size:

70

Fleet Types:

Embraer ERJ-190, Fokker 70/100

Location Hubs/Bases:

Adelaide Airport (Adelaide, South Australia), Brisbane Airport (Brisbane, Queensland), Cairns Airport (Cairns, Queensland), Darwin International Airport (Darwin, Northern Territory, Essendon Fields Airport (Essendon Fields, Victoria), Melbourne Airport (Melbourne, Victoria), Perth Airport (Perth, Western Australia), Rockhampton Airport (West Rockhampton, Australia), Townsville Airport (Garbutt, Queensland)
Brief History Overview
Queensland Airline Holdings established Alliance Airlines in 2002 by acquiring Flight West Airlines' AOC (Airline Operator Certificate) and assets. The airline began operations with two Fokker 100 aircraft and focused on the fly-in, fly-out (FIFO) resources industry, securing multiple resource contracts. Initially, it intended to provide cost-effective charter services for workers in the resources industry.
The airline maintains its recognition as a prominent aviation professional by delivering tailored and customized group travel and individual experiences through ad-hoc charter services. It complies with the Civil Aviation Safety Authority's (CASA) regulatory standards. Alliance Airlines is the first Australian airline to be accredited with the Gold Standard Flight Safety Foundation Basic Aviation Risk Standard (BARS) and pass the Wyvern Wingman and Achilles audits.
Products and Services
Aircraft Sales and Leasing:

The airline's leasing services enable enterprises and organizations to access aircraft without assuming ownership responsibilities. This versatility allows clients to select from a fleet of carefully maintained aircraft following their operational requirements and financial limitations. The leasing division's dedication to customization ensures that clients receive solutions that precisely meet their needs.

Charter Services:

The airlines' charters offer flexibility and convenience for transporting teams to conferences, ensuring executives reach essential meetings, and facilitating business retreats. The airline's charter flights bridge the accessibility divide to mining sites, offshore platforms, and other locations with limited commercial flights. Passengers can travel together, enriching the voyage with their shared experiences.

Fly-In Fly-Out Operations:

The airline's FIFO operations adhere to strict schedules, ensuring employees arrive on time for shifts, maximizing output, and minimizing idleness. Alliance Airlines utilizes a fleet of purpose-built aircraft to satisfy the specific requirements of FIFO operations.

Scheduled Passenger Flights: The scheduled passenger flights connect cities, regions, and communities with vital connections. By adhering to well-defined schedules, the airline ensures that passengers can confidently plan their journeys and arrive at their destinations on time. Passengers can browse flight options, select preferable times, and manage their reservations online, facilitating a streamlined travel planning process.
Work Culture
The work culture at Alliance Airlines focuses on delivering exceptional customer experiences. Employees recognize the significance of each passenger's voyage and ensure every travel experience is seamless and enjoyable. Everyone from the company knows the importance of their roles in molding the airline's success and reputation. 
In addition, it thrives on the atmosphere of collaboration. Everyone, from pilots to ground personnel, is a valued member of an integrated team working toward a common objective. This collaborative environment increases productivity and fosters a sense of camaraderie that transcends the workplace. Everyone is encouraged to share ideas, feedback, and concerns to promote unity and ensure the airline considers everyone's input.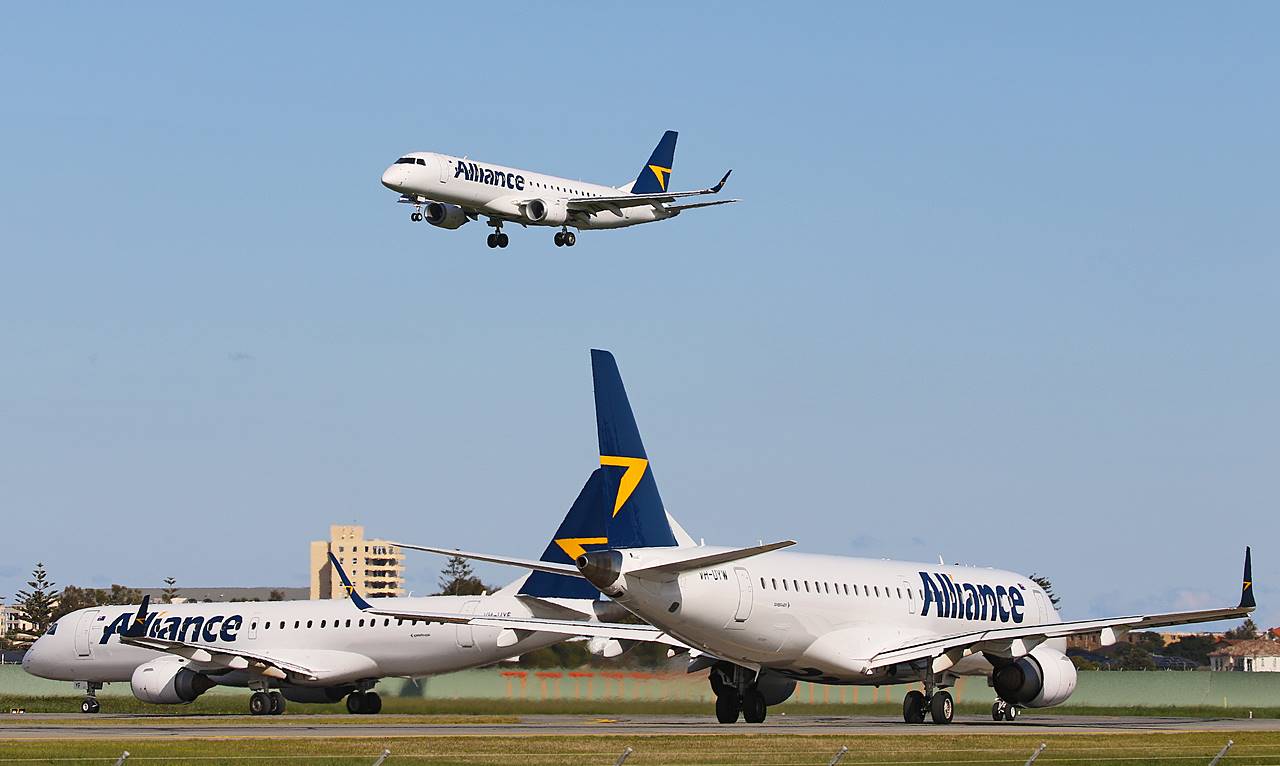 Benefits for Employees
Travel Privileges: The airline company ensures that its employees experience travel privileges as a perk of their position in the aviation industry. Employees can explore new locations and experiences through discounted or complimentary air travel. Everyone may have a travel allowance to cover expenses such as airfare, lodging, and food for work-related trips.
Comprehensive Health Benefits:

The well-being of employees is a top priority for the company. The airline provides comprehensive health benefits that include medical, dental, and vision coverage, guaranteeing employees and their families access to high-quality healthcare.

Paid Parking and Hotel:

Employees may park their vehicles on slots provided by the airline. Additionally, those tasked on flights with layovers may check in at a hotel booked by the company.

Recognition and Awards:

The airline believes in recognizing accomplishments. Because of this, employees who have displayed excellent work may receive a reward for exceptional performance. Whether through monetary incentives, awards, or public acclaim, the airline encourages its employees to excel and to feel valued.

Family-Friendly Policies:

The airline implements family-friendly policies that support employees during important life events, such as parental leave, adoption assistance, and flexible work arrangements.

Employee Assistance Program:

It offers assistance programs to support employees through various life challenges. These programs provide confidential access to counseling, resources, and guidance to help employees navigate personal and professional matters.
Video: The Unique Story of Alliance Airlines During COVID-19 Pandemic
In this news clip, the airline's CEO, Lee Schofield, talks about how the company responded to the pandemic. He said it was hard initially, especially in the aviation business. Despite the long period of restrictions, Alliance Airlines was able to expand and launch a new set of fleet. FIFO was one of the most significant parts of the company during the pandemic. Another huge part of the airline business was providing extra capacity for other airlines. They also showed off their special airline deliveries, such as the blue jet commemorating the Air Force Centenary in 2021 and a pink aircraft supporting the Breast Cancer Network Australia.
Summary
Alliance Airlines is a significant player in the Australian aviation industry. The airline is a prominent provider of private aircraft charters and a crucial service provider to passengers flying from smaller towns to major cities. The company is committed to providing its customers with safe, dependable, and efficient air services, and it is well-positioned to continue expanding its business in the coming years.
Contact Information
Company Name: Alliance Aviation Services
Address: PO Box 1126, Eagle Farm, Queensland, 4009, Australia
Telephone No.: +61 732121212
Website: www.allianceairlines.com.au
Facebook: https://www.facebook.com/AllianceAirlines/
Instagram: https://www.instagram.com/allianceairlines/
Twitter: https://twitter.com/AllianceQQ