Jetstar is a low-cost airline headquartered in Melbourne, Australia. It is a wholly-owned subsidiary of Qantas and operates an extensive domestic network in addition to regional and international services from Melbourne Airport, its primary hub. The airline's extensive network includes Australia, Asia, and the Pacific Ocean, providing access to busy towns and tranquil beach getaways. 
Also Read: How to Apply Jetstar Airways Cabin Crew Hiring
Its founding represented a turning point in aviation history, as it introduced an innovative approach to air travel that centered on providing affordable options while maintaining a high level of service. The airline maintains a customer-centric approach, ensuring travelers receive a comfortable and enjoyable flying experience.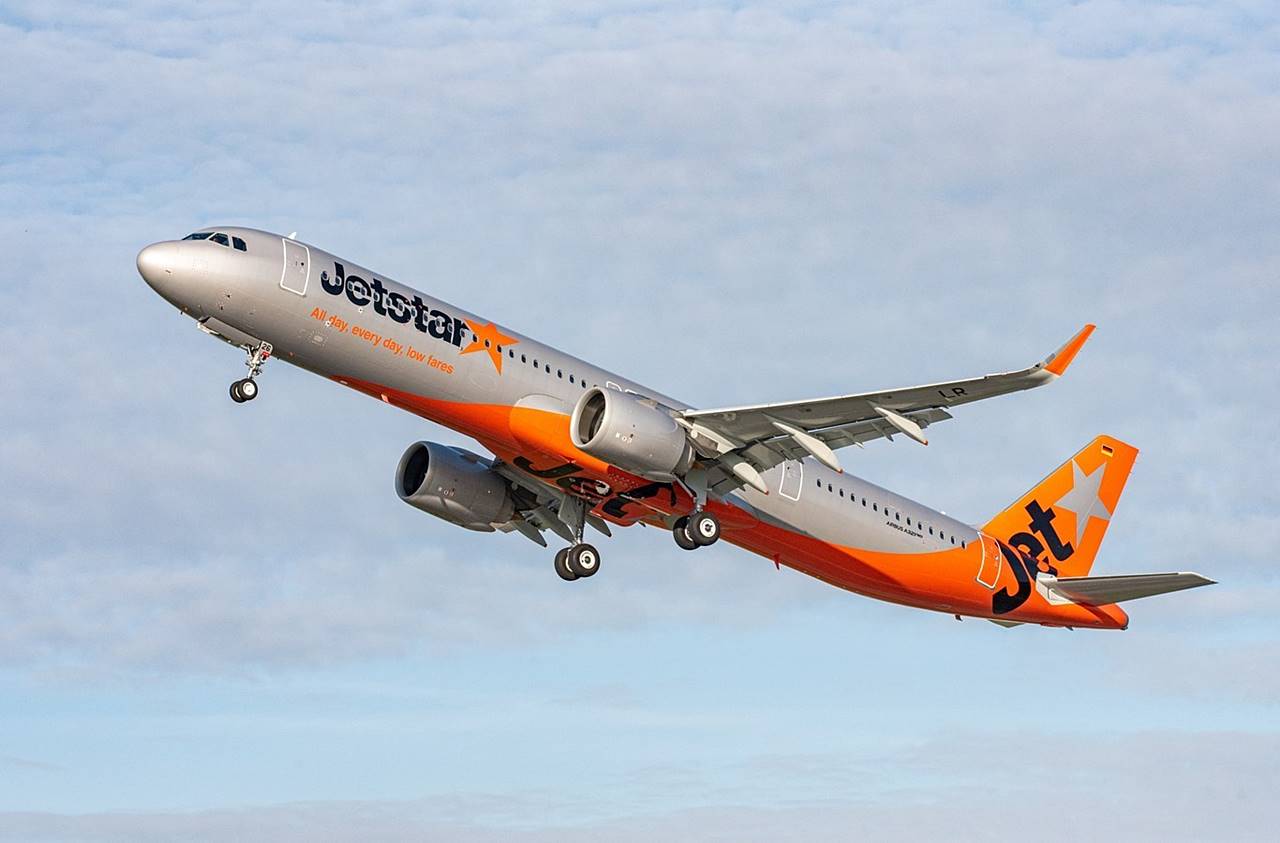 Quick Facts
Airline Name:

Jetstar

Airline IATA Code

: JQ

Headquarters:

Melbourne, Victoria, Australia

Founded:

2003

Number of Destinations:

22 domestic and 16 international destinations

Fleet Size:

70

Fleet Types:

Airbus A320, Airbus A321, Boeing 787 Dreamliner

Location Hubs/Bases:

Auckland Airport (Auckland, New Zealand), Brisbane Airport (Brisbane, Queensland), Gold Coast Airport (Bilinga, Queensland), Melbourne Airport (Melbourne, Victoria), Sydney Kingsford Smith Airport (Mascot, Sydney), Adelaide Airport (Adelaide, South Australia), Cairns Airport (Cairns, Queensland), I Gusti Ngurah Rai International Airport (Bali, Indonesia), Perth Airport (Perth, Western Australia)
Brief History Overview
Qantas acquired Impulse Airlines on November 20, 2001. It operated under the QantasLink brand, but after deciding to launch a low-cost carrier, the airline was re-established under the Jetstar brand. The airline took its maiden flight on May 25, 2004, marking a significant shift in the aviation landscape. International services to Christchurch, New Zealand, commenced in December 2005 and started operating flights to Bali in 2008. 
The airline operated more international flights to Singapore, Vietnam, Japan, and the United States during the 2010s and marked the inaugural long-distance flight from Melbourne to Phuket in 2010. Jetstar's innovative pricing strategy, dedication to efficiency, and emphasis on the customer experience have propelled it to the forefront of affordable and accessible air travel.
Products and Services
Freight Services:

The airline operates a fleet of freighter aircraft and belly cargo space on its passenger aircraft, making it convenient for businesses and individuals to send packages and shipments to various destinations. Freight services are available to Australia, New Zealand, Asia, and the United States destinations. 

Group Bookings:

A group of 10 up to 50 passengers may avail of the airline's group booking. It offers a convenient payment plan and unlimited name changes. Each passenger has checked baggage aside from the 7 kg carry-on.

Jetshop:

Every flight offers duty-free items, including alcohol, tobacco, cosmetics, and souvenirs. Passengers must present their boarding pass to the cabin crew and pay with cash or credit card.

Comfort Packs:

The comfort pack is free and is available to all passengers, regardless of the fare type. It includes a tote bag, inflatable neck pillow, eye mask, ear plugs, pen, toiletries, and a take-home blanket.

Fare Bundles:

Starter Plus includes an economy fare, 20 kg checked baggage, frequent flyer points and rewards, meals, and fare flexibility. A passenger may also avail of the Starter Max bundle, which has 30 kg checked baggage and similar inclusions to the Starter Plus.

Club Jetstar:

The airline offers a unique and innovative subscription program, offering its members exclusive benefits and perks. Passengers under this program may also access priority check-in and boarding, complimentary seat selection, and early access to discounts.
Work Culture
Diversity and inclusion are integral aspects of its work culture. The airline acknowledges that diverse viewpoints and experiences contribute to workplace enrichment and innovation. It encourages employees to appreciate differences and contribute to a respectful and welcoming environment.
In addition, it encourages employees to think creatively and pursue creative solutions to problems. The company's culture encourages the exploration of new ideas and the adoption of emergent technologies to enhance the customer experience and streamline operations. It allows all employees to share suggestions to contribute to the company's growth.
Benefits for Employees
Professional Development:

Training programs, workshops, and courses provide employees with opportunities for continuous learning, allowing them to expand their knowledge and remain informed of industry trends. With career conversations, mentoring, and on-the-job work assignments, employees may develop skills they can use in the future.

Career Advancement:

The airline provides employees with distinct career paths and opportunities for advancement, allowing them to assume greater responsibilities and advance their careers. 

Travel Benefits:

Team members have access to significantly discounted fares to hundreds of destinations around the globe, not only for themselves but also for their preferred travel companions. The staff travel benefit includes discounts on domestic and international airfares, hotel rates, car rentals, and travel insurance. 

Employee Recognition:

Bravo is a peer-driven employee recognition program the airline offers. It enables anyone to recognize a team member for exemplifying the company's values, thereby facilitating the company's joint celebration of success. Team members recognized through the program are eligible for various awards, including gift certificates, dinner with the executive leadership team, and a vacation with other Bravo award recipients.
Video: Jetstar's 18 Years in the Industry
In this video, the pioneer employees of the airline talk about their experiences since its first flight. According to its chief pilot, Jeremy Schmidt, their first year in the aviation industry was busy since people had to undergo training and fly to new destinations. Its support services manager, Claire Burgess, started working in portable units. As Jetstar grew, the company also opened massive office hubs to support its operations. According to these employees, the key to the airline's success was its people–the can-do attitude, teamwork, and hard work.
Summary
Dedication to providing budget-friendly travel options without compromising quality has marked Jetstar's history. Since its launch in 2003 as a subsidiary of the prestigious Qantas Group, the airline has established itself as an industry leader. With a commitment to excellence, innovation, and customer satisfaction, the airline offers services tailored to diverse travelers' needs. Customers and leaders in the industry have commended the company for its customer service and for being one of the safest low-cost airlines in Australia.
Contact Information
Company Name: Jetstar Airways Pty Ltd.
Address: PO Box 4713, Melbourne, Victoria, Australia
Telephone No.: +61 396455999
Website: https://www.jetstar.com/
Facebook: https://www.facebook.com/JetstarAustralia
Instagram: https://www.instagram.com/jetstaraustralia/
Twitter: https://twitter.com/jetstarairways