In the airline industry, Qantas has established itself as a key player and is recognized worldwide. Originating from Australia, it has a long history of providing reliable air service, starting its journey in the early 1920s. Through the decades, it has continuously evolved, adapting to the changing dynamics of the aviation industry. Today, it operates a vast network of routes, connecting various global destinations and offering passengers a comfortable and safe travel experience.
Also Read: How to Apply Qantas Airways Cabin Crew Hiring
Apart from its main function of providing air travel, it also engages in other ventures to enhance its service portfolio. It operates a frequent flyer program to reward its loyal customers and has alliances with other airlines to extend its reach and provide more options for its customers. Let's learn more about the airline in this article.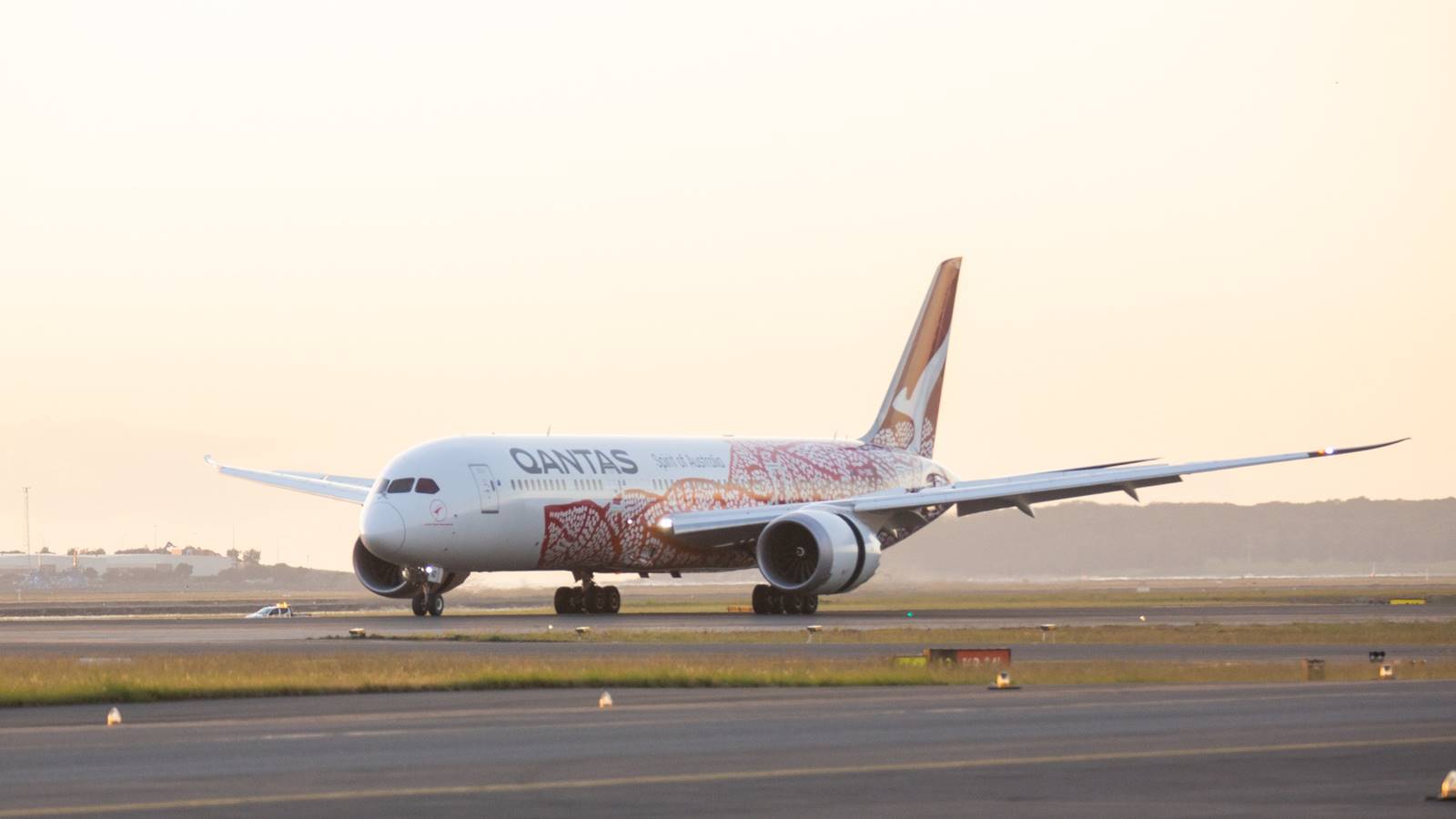 Quick Facts
Airline Name:

Qantas

Airline IATA Code:

QF

Headquarters:

Mascot, New South Wales, Australia

Founded:

November 1920 

Number of Destinations:

93

Fleet Size:

125

Fleet Types:

Airbus A220-300, Airbus A321XLR, Airbus A330-200, Airbus A330-300, Airbus A350-1000, Airbus A380-800, Boeing 737-800, Boeing 787-9, Boeing 787-10

Location Hubs/Bases:

Brisbane Airport (Brisbane), Melbourne Airport (Melbourne), Sydney Kingsford Smith Airport (Sydney), Adelaide Airport (Adelaide), Perth Airport (Perth)
Brief History Overview
Qantas was established in Winton, Queensland, by Hudson Fysh, Paul McGinness, and Fergus McMaster on November 16, 1920. It was initially operating under the name Queensland and Northern Territory Aerial Services Limited. Their first aircraft was the Avro 504K. Over the years, the company relocated its main office a couple of times: first to Longreach and later to Brisbane. 
The early 2000s were a time of expansion and experimentation for this airline. They briefly operated a budget airline named Australian Airlines from 2002 to 2006. However, this venture was short-lived, giving way to the growth of Jetstar, which began international services including flights to New Zealand. It also explored collaborations with airlines in Asia, launching Jetstar Asia Airways in 2004 and forming partnerships in Vietnam and Japan in the subsequent years. Despite facing challenges including a failed acquisition bid in 2006 and a significant industrial relations dispute in 2011, it continued to break barriers, introducing the first direct flight from Australia to Europe in 2018 and setting the record for the longest commercial flight, a journey from New York City to Sydney, in 2019.
Products and Services
Flights

– This service refers to the basic product offered by the airline: transporting passengers from one place to another via air travel. When you book a flight, you're securing a seat on an airplane for a specified route and date. 

First Class

– Opting for a first-class ticket grants you access to the most luxurious experience the airline has to offer. From the moment you enter the airport, you're given priority treatment, including quicker check-in processes and access to exclusive lounges. Once on board, first-class passengers enjoy spacious seats that often convert into beds, high-quality meals served with a range of premium beverages, and a higher level of personal service, including more attentive staff to cater to your needs. 
Business Class

– If you choose a business class ticket, you can expect a comfortable and spacious seat, along with enhanced amenities and services. You will have access to priority check-in and boarding, which makes your airport experience smoother. 

Group Travel

– This service is tailored for people traveling in groups, whether for business, leisure, or family trips. Group travel services often come with benefits such as discounted rates, coordinated seating arrangements, and assistance in organizing group activities or meetings. 

Gift Vouchers

– Gift vouchers allow individuals to gift air travel and other services offered by the airline to friends or family. They are available in various denominations and can be used to purchase flight tickets, upgrade seats, or avail of other services. 

Cars and Transfers

– The cars and transfers service facilitates easy ground transportation for passengers. You can book rental cars to get around at your destination or arrange transfers between the airport and your accommodation. 

Cruises

– This service lets passengers book cruise trips through the airline's platform, offering a range of options from short getaways to extensive sea voyages. 

Qantas Holidays

– This service offers packaged holidays which include flights, hotels, and sometimes other amenities like tours or car rentals. These packages are designed to provide a convenient one-stop solution for holiday planning, often at a discounted price compared to booking each component separately.

Hotels and Airbnbs

– Through this service, passengers can book accommodations ranging from hotel rooms to private homes, catering to various preferences and budgets.

Travel Insurance

– This is an essential service offering coverage for various unforeseen situations that might occur during your travel. Insurance packages might cover flight cancellations, lost luggage, medical emergencies, and more, providing a safety net to help manage unexpected events and giving travelers peace of mind.

Activities

– This service helps travelers book experiences and activities at their destination, offering a range of options like guided tours, adventure sports, museum tickets, and more.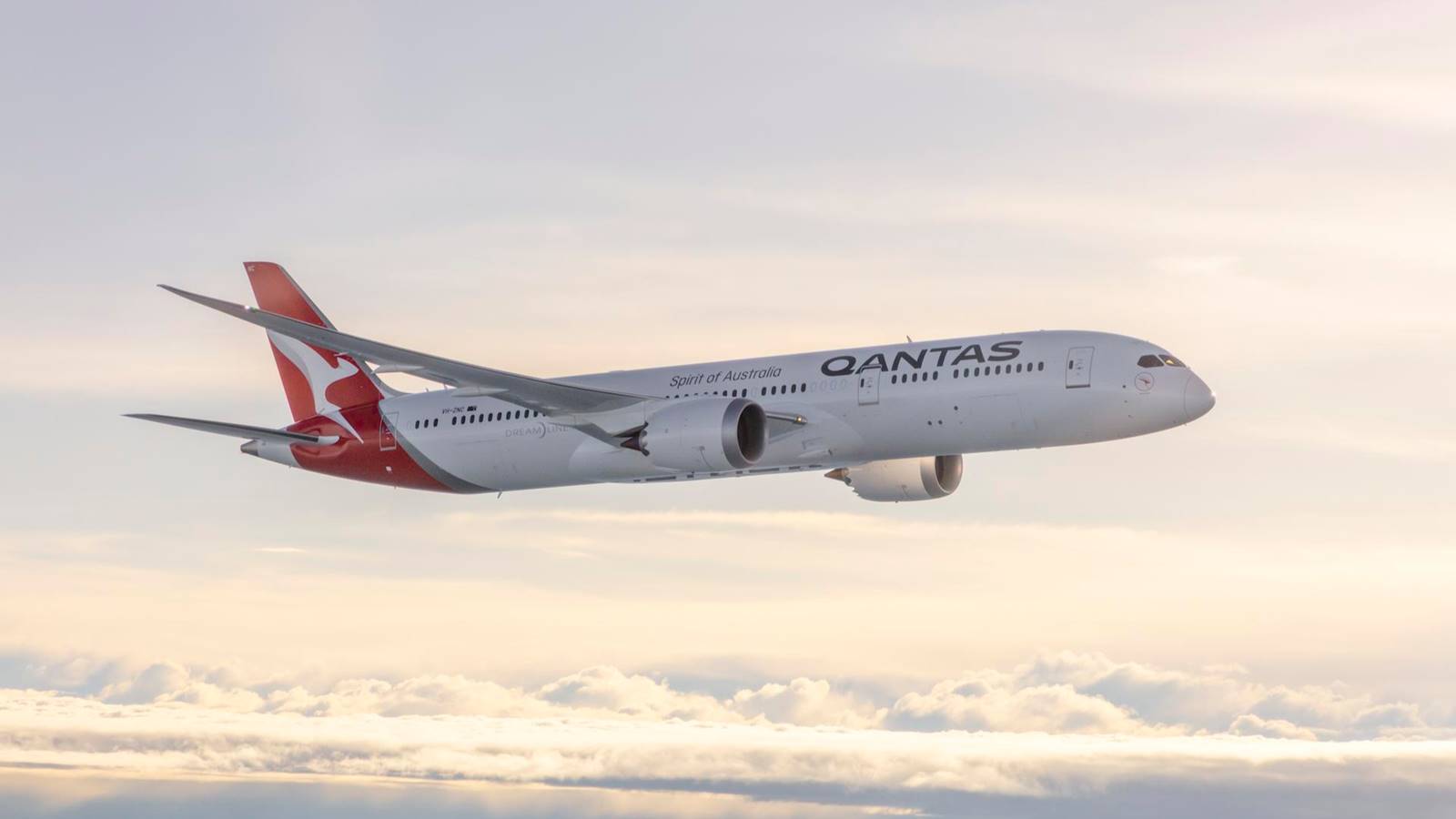 Work Culture
Working at Qantas Airways Ltd means being a part of an iconic airline that values its diverse team. The company provides solid training and support to its employees, ensuring everyone is equipped to do their job well. A big perk of working here is the emphasis on work-life balance; the well-being of the employees is a priority. This creates a stable work environment where people can balance their job responsibilities with their personal lives, fostering a healthy lifestyle for all involved.
In the fast-paced airport environment, every day brings new challenges. Despite the occasional flight delays or disruptions, safety is never compromised; getting passengers to their destinations safely is always the number one priority. 
Benefits for Employees
Flight Travel Discounts – Employees can enjoy flight discounts within the Qantas network.
Employee Discounts

– Employees enjoy a range of discounts that make shopping more affordable. Whether buying a new gadget or shopping for clothes, you can save some money thanks to the company's partnership with various retailers. 

Maternity and Paternity Leaves

– New parents working here have the benefit of maternity and paternity leave, giving them time to welcome a new member to the family without worrying about work. 

Vacations and Paid Time Off

– Employees have access to paid time off, allowing them to relax and recharge without taking a hit on their earnings. 

Disability Insurance

– In the event of an illness or an accident that results in a disability, employees have the security of disability insurance. This ensures financial support during tough times, helping employees to focus on recovery without the stress of lost income.

Life Insurance

– The company offers life insurance, providing peace of mind that, in the event of an untimely passing, the employee's family will have financial support. 

Free Lunch or Snacks

– Working here comes with the perk of free lunch or snacks available to all employees. This not only saves employees money but also ensures that everyone has access to nutritious meals and snacks while at work, promoting overall health and wellness.

Training

– Employees are provided with robust training opportunities to ensure they are equipped with the necessary skills and knowledge to perform their jobs effectively. 

Retirement Plan

– Looking toward the future, the company offers a retirement plan to help employees secure a comfortable retirement. 
Video: 24hrs in Qantas First Class Suites | Australia to England
In this video, you will be able to watch a vlogger embarking on a 24-hour journey with Qantas in their First Class Suites, traveling from Sydney, Australia, straight to London, England. This flight is recognized as the longest direct flight globally, crossing over three different continents during the journey. It is seen as one of the most legendary flights available, having evolved significantly to reach its present duration. 
Summary
In conclusion, Qantas stands as a notable player in the aviation sector with a rich history dating back to 1920. The airline has not only set records for long-haul flights but has also expanded to offer a range of services including various class bookings and holiday packages. Moreover, it offers a supportive work environment emphasizing safety and resilience. For anyone looking to understand the aviation industry, it serves as a significant example. 
Contact Information
Company Name: Qantas
Address: 10 Bourke Road Mascot NSW 2020 Australia
Telephone No.: +61 2 9691 3636
Website: https://www.qantas.com/au/
Facebook: https://www.facebook.com/Qantas/
Instagram: http://instagram.com/Qantas
Twitter: https://twitter.com/Qantas