Aruba Airlines is the Flagship Airline of Aruba, connecting the Caribbean with interisland flights between Aruba, Curacao and Bonaire expanding south to Colombia and north to Miami. The airline is based at Queen Beatrix International Airport (AUA) in Oranjestad and serves the Caribbean as well as Colombia. In addition, the airline offers indirect flights to Miami, Florida. The airline was founded in 2006, but it did not begin flights until 2013. Initially, the airline only operated charter flights, but in 2013, after obtaining its Airlines Operation Certificate, it began operating scheduled flights, with a single flight to Maracaibo, Venezuela serving as its inaugural flight.
Also Read: How to Answer: Tell Me About Yourself
Although passengers can fly to Aruba with Caribbean airlines, Aruba Airlines is the only Aruban airline and one of the main airlines flying to/from the islands. Do you want to start a career in Aruba? This is the best airline you can have to start a flight attendant career in the said country. Keep reading!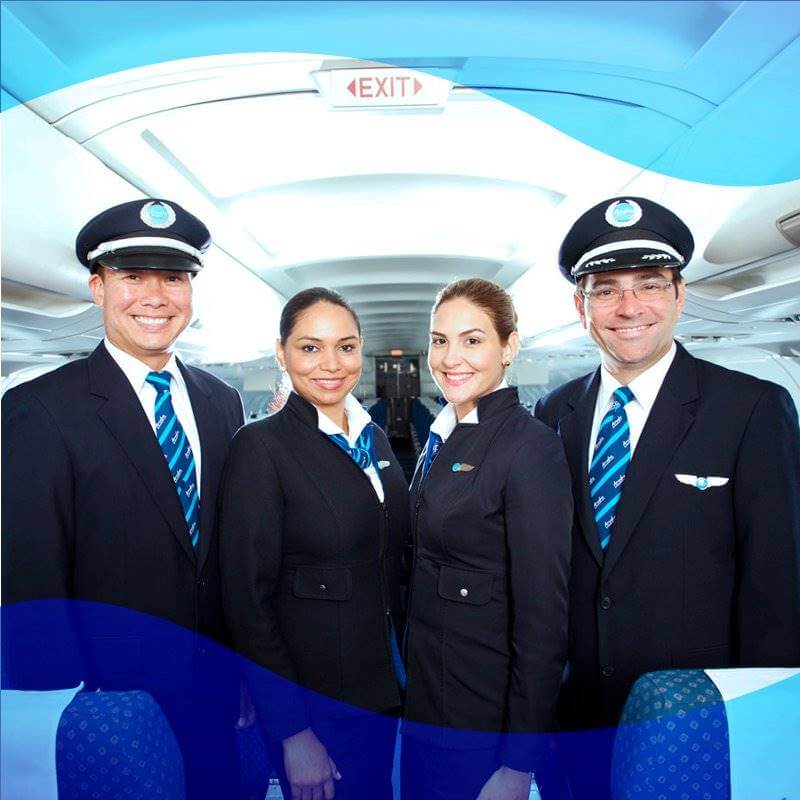 List of Requirements and Qualifications to Become a Aruba Airlines Cabin Crew
You must be at least 18 years old.
A High School diploma or equivalent.
Proficient in English and Spanish.
A minimum of 20/40 vision is required.
Must have excellent customer service skills and a passion for travel.
Willing to submit to medical and psycho-technical test.
Willingness to follow all Aruba Airlines uniform standards ( including tattoo, body piercings, and other professional appearance regulations).
You must be energetic.
You must be in good health and have no serious medical conditions.
Swimming ability is required.
To meet the needs of passengers, you must have excellent self-control, resourcefulness, and the ability to handle stressful situations.
Responsibilities:
Perform pre- and post-flight inspections.
Welcoming and directing passengers to their seats.
Informing passengers about flight regulations.
Attend to the passenger's comfort and safety.
Checking safety equipment, the cleanliness of the aircraft, the state of the seat pockets, and the availability of all meals and supplies.
Informing passengers on aircraft about safety protocols and ensuring that all hand luggage is safely stored.
Hold announcements and answer passenger inquiries during the trip.
Serve meals and refreshments on time.
Create the flight reports.
Provide medical care and guidance to passengers.
Providing pertinent information to passengers.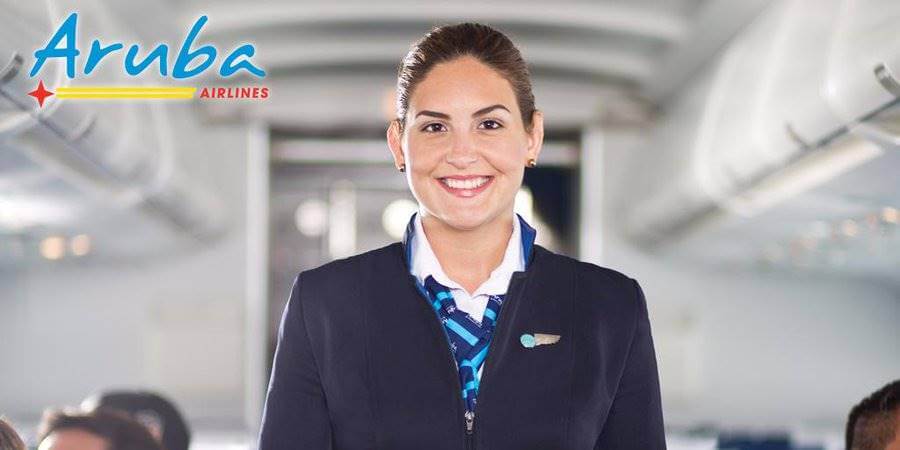 Application Process
Step 1: To get a job inside Aruba Airways, you can visit its social media accounts for job posting. Their official page doesn't have a Career page ready. Check for possible updates regarding their job postings here:
https://www.instagram.com/arubaairlines/?hl=en
https://www.linkedin.com/company/aruba-airlines
Step 2: Go through the web pages and check if a cabin crew position is available. Once a job post is open, apply for the position.
Step 3: Prepare all the requirements or documentation needed for your application. Do not also forget to complete your online application with all necessary information without errors. Make sure to provide true and correct details about yourself.
Step 4: Once shortlisted, they will notify you through call or email. So, keep your lines up and always check for their message.
Step 5: You need to pass the initial interview so you can proceed to the next phase of the qualification examination.
Step 6: Once you are done with the application process and you have already passed all tests and physical examinations, the next thing is to complete the designated training and you're good to go!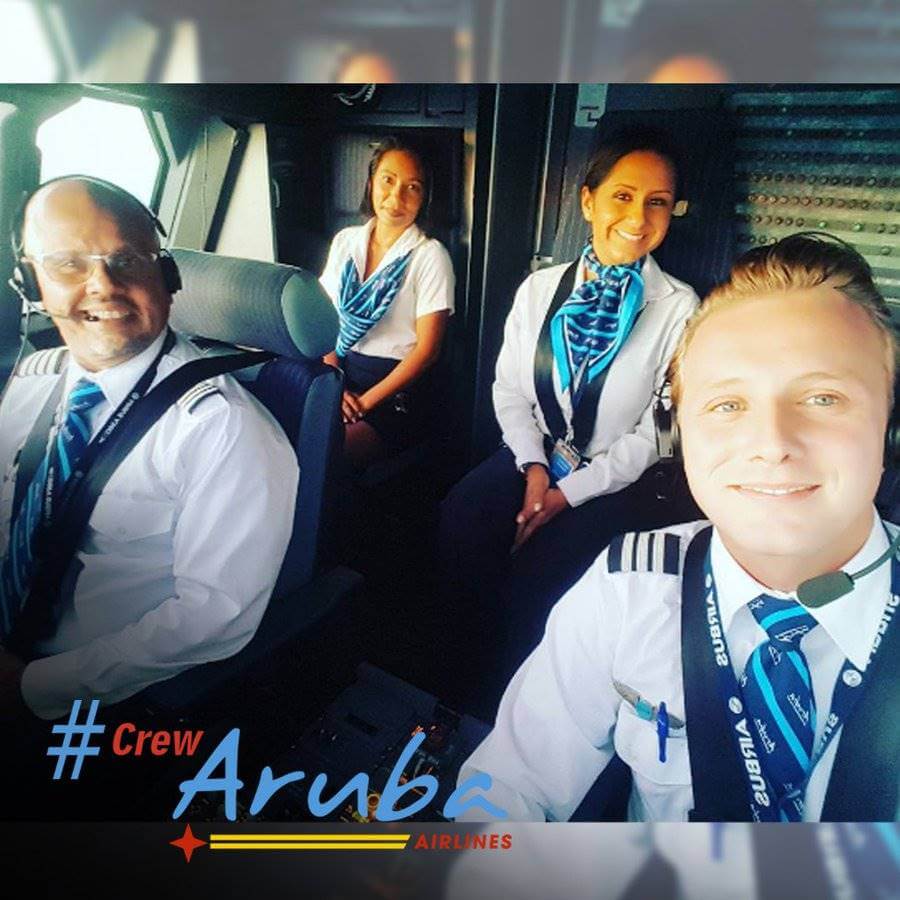 Salary and Benefits
In Aruba, a Flight Attendant typically earns around 1,530 AWG per month. Salary levels range from 700 AWG to 2,430 AWG. This is the average monthly wage, including housing, transportation, and other benefits. The pay of a flight attendant varies greatly depending on experience, skills, gender, and location.
Video: Aruba Airlines GRACIAS- Promotional video
This is a promotional video of Aruba Airlines showing its support to Multimedia NGO in  the country base. Aruba Airlines supports Switch Foundation, Aruba's Multimedia NGO by bringing two professional volunteers from Venezuela to support The Feria Social 2015 with photography, videography, and graphic design. The Feria Social 2015 was a Social Fair organized by The Ministry of Social Affairs, Labor, and Youth Policy with the purpose of motivating voluntarism and encouraging the youth of Aruba to support twenty social NGOs with a specific project over three months.
Photos: Aruba Airlines Cabin Crew Uniforms
Check out these pictures of Aruba Airlines crews so you can see what they look like in uniforms:
Frequently Asked Questions
Here are some common questions and answers about the job requirements as a cabin crew for Aruba Airlines:
1. What is the minimum age requirement to apply for a Flight Attendant position at Aruba Airlines?
You must be at least 18 years old.
2. Is Aruba Airlines a well-established aviation company?
After Air Aruba ceased operations, a number of other Aruban airlines began operations, but none of them lasted long. Aruba Airlines has been the longest-serving airline in the country. In short, they have long term goals for the company.
3. How much is the monthly salary of Aruba Airlines Flight Attendants?
In Aruba, a Flight Attendant typically earns around 1,530 AWG per month.
4. What language proficiency is needed?
You must be proficient in English and Spanish language.
5. Do I need to undergo a Psychological test?
Yes, you need to submit a medical certificate the you are mentally stable.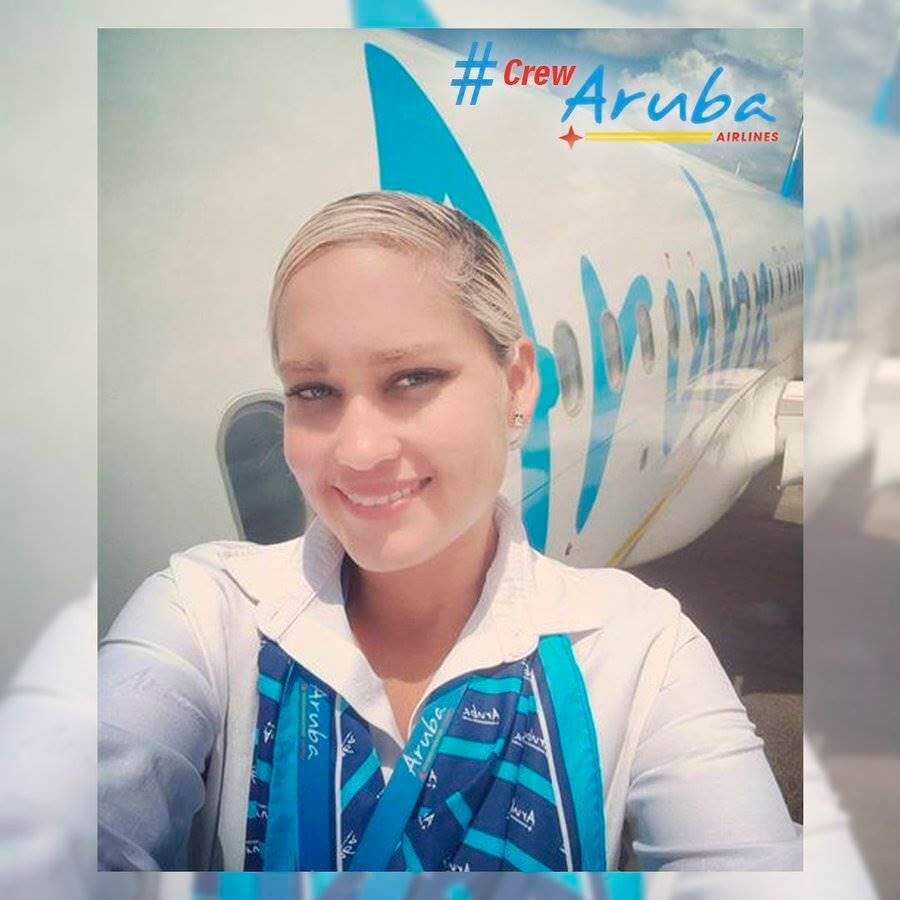 Summary
Aruba Airlines is located in Aruba, an island in the Caribbean Sea.  It is one of the four countries that make up the Kingdom of the Netherlands. The airline was founded to fill the void left by the demise of Aruba's previous flag carrier, Air Aruba, in the early 2000s. After Air Aruba ceased operations, a number of other Aruban airlines began operations, but none of them lasted long. Since Air Aruba, Aruba Airlines has been the longest-serving airline. It is considered as a well-established airline in Aruba. If you're thinking of a Flight Attendant start up or pursuance career at the country, better try Aruba Airlines.