Austrian Airlines is known for its friendly and professional flight attendants. These men and women are responsible for the safety and comfort of passengers during flights, and they take their jobs very seriously. In addition to their safety training, Austrian Airlines flight attendants receive extensive customer service training. They are taught how to handle difficult situations, how to resolve customer complaints, and how to provide an exemplary level of service. As a result, passengers can rest assured that they will be well taken care of if they fly with Austrian Airlines. The next time you take to the skies, be sure to give a big thank-you to the hardworking flight attendants who make your journey safe and comfortable.
The moment you click the send button for your application, there's this feeling of worry whether the airlines would see it or not given the fact that most airlines receive hundreds of thousands application for every job ad that they post and the probability of your application being seen might be slimmer than you think.
However, it doesn't happen at all times. There are still a lot of airlines that meticulously go through the sea of applications and select candidates to be interviewed for the cabin crew position, just like Austrian Airlines.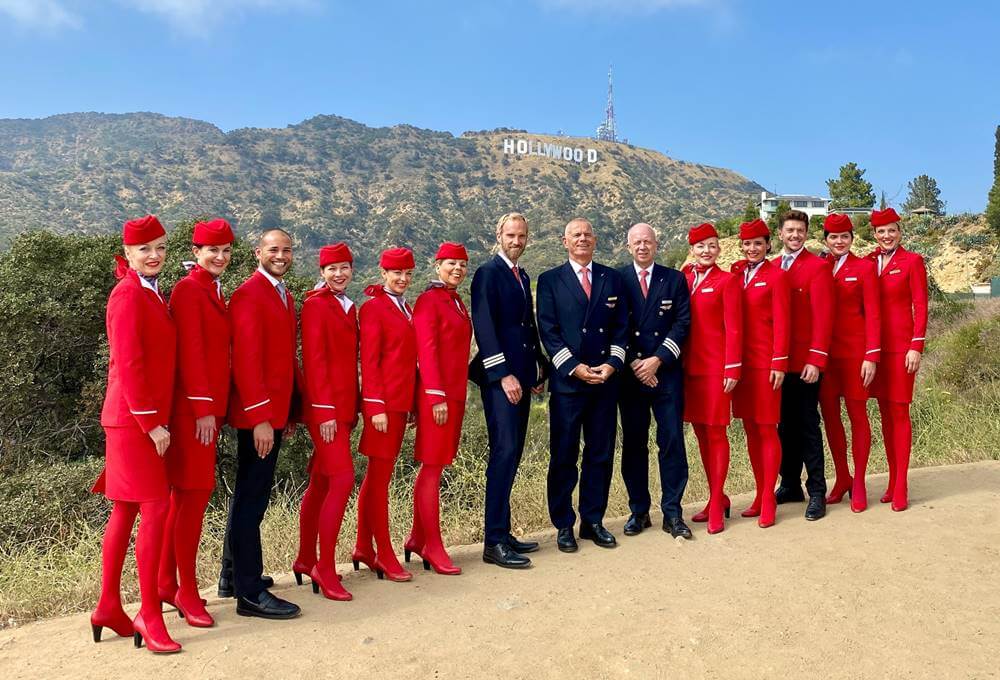 Recruitment Procedure of Austrian Airlines
There are a lot of things that you need to consider before sending a copy of your resume, and you need to be sure that you are well-prepared from the beginning up to the end. You need to make sure that you have the qualifications that they are looking for; otherwise, you will just be ignored. Remember that you have a lot of competitors, and you only have one chance.
Application Process
Step 1: Submit your application online or through a hiring event. In addition, you can also apply initially through hiring events which you can see on their career website here – https://www.austrianairlines.ag/en/career/
Step 2: Prepare for a personal interview
If your application document is shortlisted, Austrian Airlines will arrange a personal interview to evaluate you further. You will be invited to go to a multilevel assessment center. The interview will start with something more casual to relieve the nervousness of the candidates which will be followed by a company presentation. There will also be roleplaying and a more in-depth interview. Lastly, you will present an elevator speech.
Step 3: Complete the flight attendant training program
First, there will be an entrance test before the training program. After this, there will be a 4-week intensive training for first aid, safety and security. The last 2 weeks will be more focused on customer service and becoming an ambassador of Austrian Airlines.
The whole training session will be filled with roleplaying, practical exercises and extensive lectures. According to one of the senior flight attendants, the most difficult part of the training is the self-studying of the theoretical basics of aviation services. Since the training program will take place several weeks after the initial application, it is best that you have fully prepared and studied beforehand.
Online Applications
Austrian Airlines allow online applications if in case there aspiring cabin crews who can't attend a hiring event in person. After you have filled in the necessary information required, a confirmation will pop up on your screen saying that you've successfully applied for the position. Moreover, they will also send you an additional e-mail giving you the same confirmation.
Afterward, the hiring manager will review your background and assess if you match the list of requirements that they are looking for. Of course, it might take some time but be patient and understand that you aren't the only applicant who's interested with Austrian Airlines.
If they think that you're a good fit, the company will definitely want to see you and to know you better. During this period, you will be invited for a personal interview and further assessment.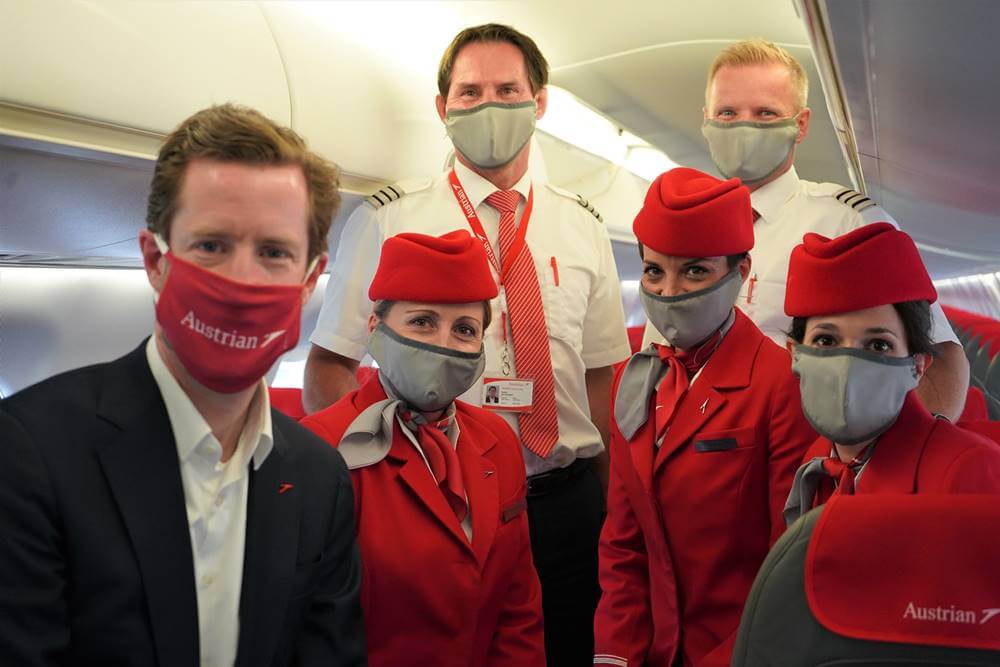 Photos of Austrian Airlines Flight Attendants
To give you an idea what to expect when you are a cabin crew for Austrian airlines, here's a photo album of some of their flight attendants: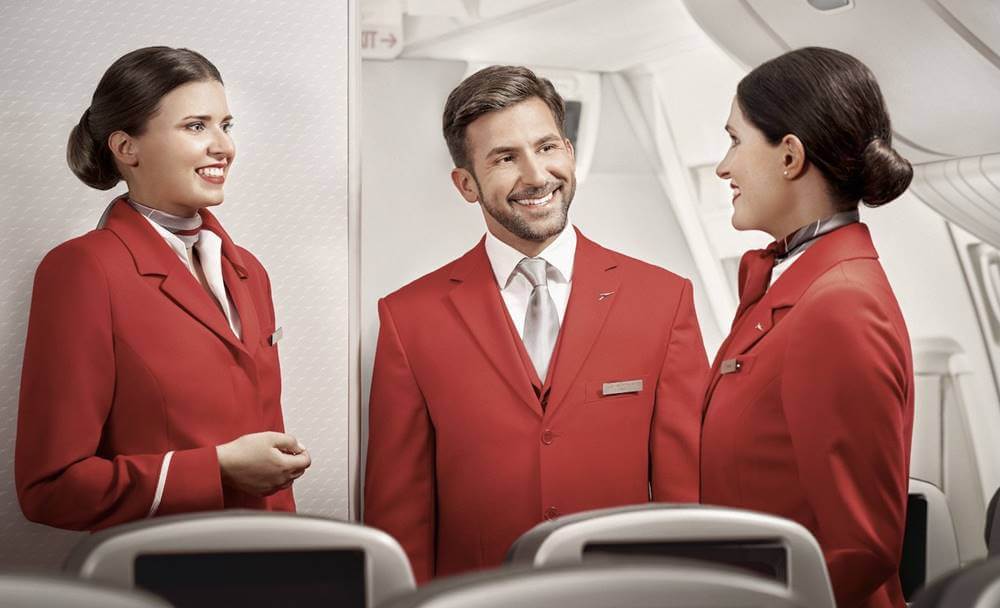 Summary
Austrian Airlines is known for its friendly and professional flight attendants. The airline employs over 3,000 flight attendants, who are responsible for the safety and comfort of passengers during flights. Austrian Airlines flight attendants receive extensive training in safety procedures and customer service. They are also fluent in multiple languages, which helps to ensure that passengers from all over the world can enjoy a safe and comfortable journey. In addition to their safety and service skills, Austrian Airlines flight attendants are also known for their stylish uniforms. The airline's signature red uniforms are iconic, and they help to create a sense of luxury and sophistication onboard. Whether you're looking for a safe and comfortable flight or simply hoping to travel in style, Austrian Airlines is the perfect choice.
The information we've just provided you is disclosed directly by the Austrian Airlines themselves in their website. You are now a few steps away from landing on a job! Remember that every application can't be processed in a short while unless it's an urgent hiring event. So, try to be patient and calmly wait for the company's response.
Good luck!