China Eastern Airlines is one of China's three major airlines that is located in Shanghai.  It all started when the first squadron was established in Shanghai in January 1957. China Eastern is also the first Chinese airline to be listed on the New York, Hong Kong, and Shanghai stock exchanges. The airline is very committed in becoming a smart air travel service provider by focusing on high-quality aviation transport services.
Also Read: How to Answer: What Does Excellent Customer Service Mean to You?
China Eastern Airlines is also known for having huge long aircrafts, so assume that you will be dealing with large numbers of people, plenty of flight crew, and a bit of long walks. Many aspirants know that entering an airline based in China is very challenging journey, this is because the said country is very strict when choosing Flight Attendants. With research and hard work, you could be on your way to becoming a flight attendant for China Eastern.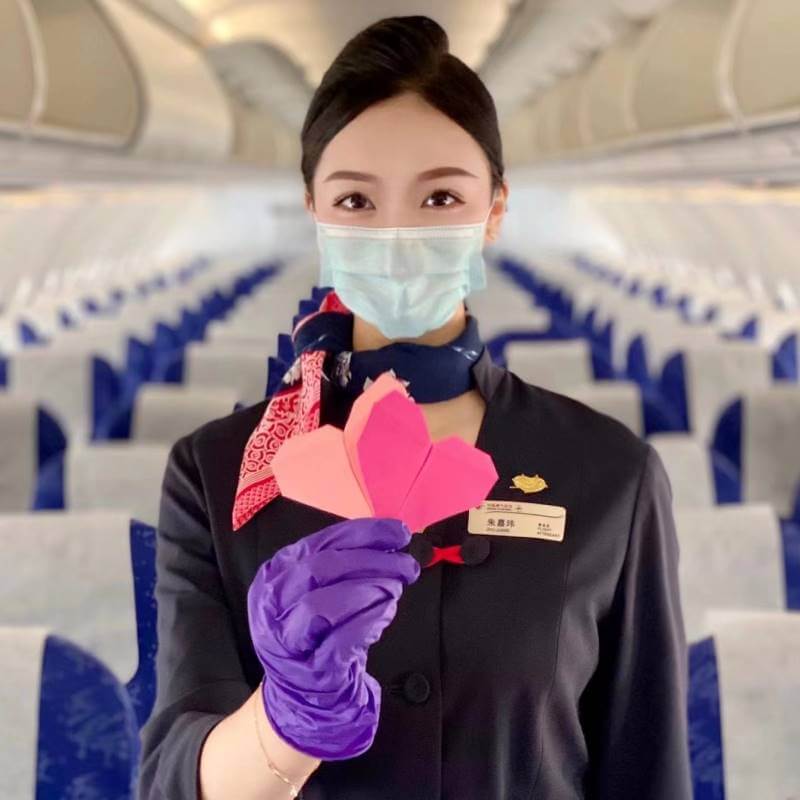 List of Requirements and Qualifications to Become a China Eastern Airlines Cabin Crew
A valid passport is required.
You must be healthy and fit.
You must be willing to take a drug test.
No eye glasses.
No visible scars.
You need to pass a background check.
Willingness to follow all China Eastern Airlines uniform standards.
You must be in good health and have no serious medical conditions.
You must be willing to submit to medical test results.
For the actual professional presentation, a tidy, well-groomed appearance is required.
You must be prepared to deal with passenger safety and service.
You must be able to serve food and beverages, assist passengers with disabilities, answer questions from guests, and run mechanical and safety systems.
Excellent self-control, resourcefulness, and the ability to deal with stressful situations are required.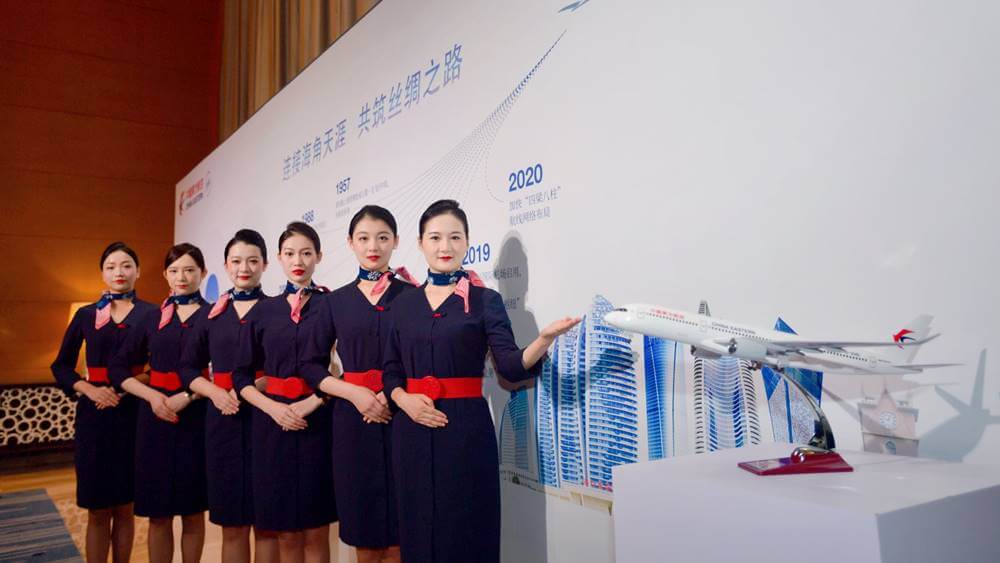 Application Process
Step 1: To get a job inside China Eastern Airlines, you can visit its social media accounts for job postings. Their official page doesn't have a Career page ready. You can also go in their LinkedIn account also through: https://www.linkedin.com/company/china-eastern
Step 2: Go to their official Facebook Page: https://www.facebook.com/ceair/.
Check if a Cabin Crew position is available. You can also send a message to their official website to ask if there is a job opening for Flight Attendants. You can go here: https://oa.ceair.com/au/en/
Step 3: Prepare all of the necessary requirements or documentation for your application. When filling out an online application for a Cabin Crew position, make sure to provide true and accurate information about yourself. Check your information twice before submitting the form.
Step 4: When it comes to selecting the right candidate, China Eastern is extremely picky. Arrive on time, dress professionally, and research the airline before the interview.
Step 5: If you are chosen, you will be notified by phone or email. So, keep your lines open and check your emails frequently. Avoid providing an out-of-date phone number or email address.
Step 6: Expect an interview if you were shortlisted. Prepare for it because the outcome of your interview will solely determine your chances of being hired.
Salary and Benefits
If you are going to work as a Flight Attendant at China Eastern Airlines, you can expect to earn $39 per hour. The starting salary is expected to be $30 per hour. The extra pay is estimated to be $9 per hour.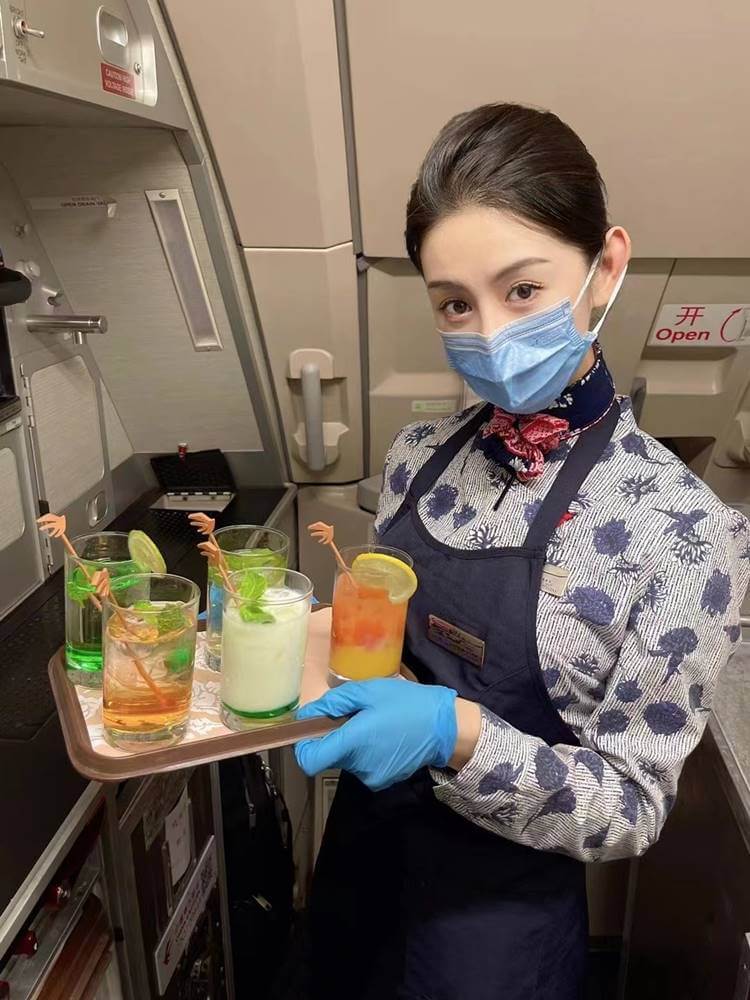 Video: CEAir Lingyan Flight Attendant Team Serve CIIE
This video shows how volunteer Flight Attendants prepare for the third China International Import Expo. CEAir Lingyan flight attendants also offered a developmental training about pre-job etiquette, venue guidance, and post division preparation. This was taken during the surge of Covid-19 pandemic that's why volunteer FA's smiles are covered with mask, but still the enthusiasm is there.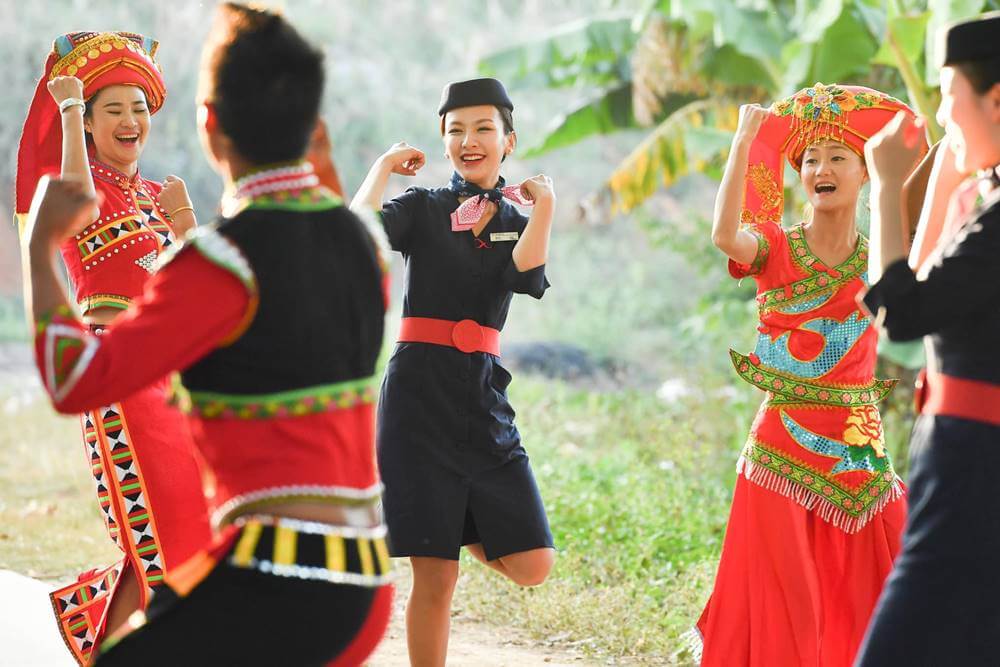 Photos: China Eastern Airlines Cabin Crew Uniforms
Check out these pictures of China Eastern Airlines crew so you can see what they look like in uniforms:
Frequently Asked Questions
The following are some of the common questions asked about China Eastern Airlines:
1. I'm a single mom, will they still consider me as a Flight Attendant?
Most airlines in China do not accept applicants that are married. To confirm if China Eastern also have the same basic requirement for civil status, you can contact them through their page before applying. But this is usually written on the job post that they will release
2. I don't know how to swim, why it is part of the airline's basic requirements?
An airline will not give you full swimming class lessons, you must be able able to swim before applying. Swimming skills save lives during emergencies that's why airlines requires it.
3. I just resigned from another airline last month, can I apply immediately China Eastern?
Some airlines set a period of time prior to reapplying to another airline after resigning. You can ask directly to their website before applying.
4. Why they are conducting background checks?
Before entering the final stage of the recruitment process, every airline conducts background checks on successful applicants. In fact, regardless of job position, every company does this. This is done to ensure that the applicant has no prior or existing criminal records.
5. I have a huge tattoo, can I still apply?
As long as the tattoo can be hidden under the uniform, many airlines consider it. But to be sure, you can ask the recruitment team, this shows honesty on your part.
6. Is China Eastern Airlines very strict with their FA applicants?
Honestly, they are very keen in choosing the right candidate for every position. They have this belief that employees will be their company's reputation.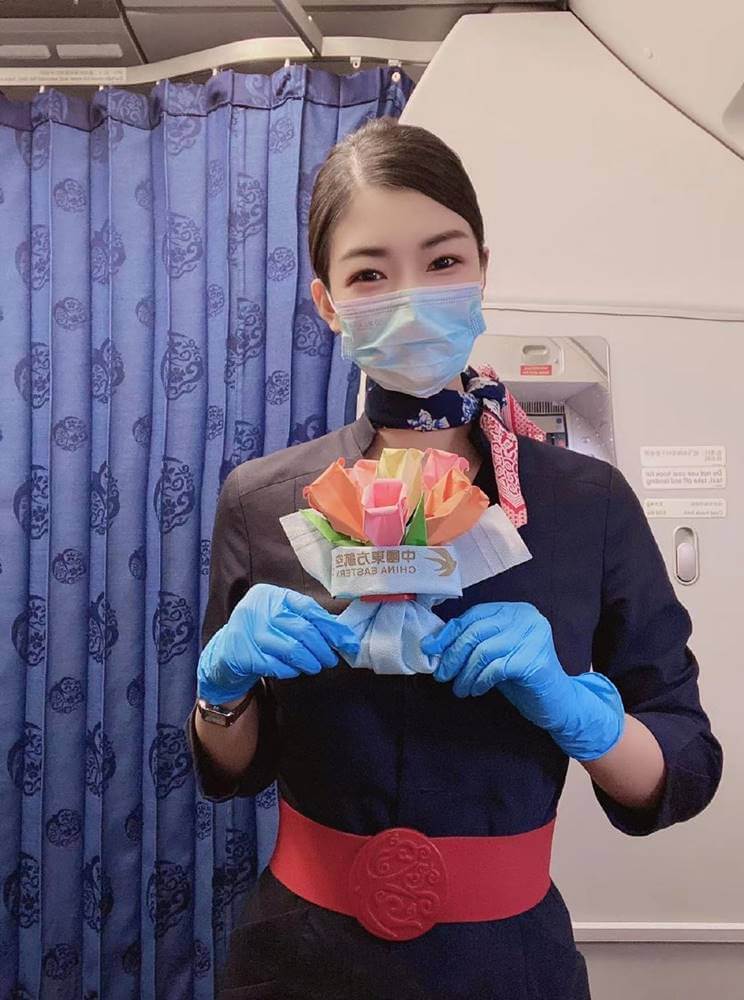 Summary
Entering a fleet based in China maybe challenging because they are very strict in hiring aspiring Flight Attendants. But this kind of huge aviation company like China Eastern Airline will give you plenty of experience and skills. Working in huge fleet maybe a challenging but can be rewarding career. It will also give you the privilege to meet different types of people and enhance your customer service skills, among many other benefits.