Czech Airlines, often known simply as CSA, is one of the oldest airlines in the world. Established in 1923, it has a rich history and has played a significant role in the aviation industry of Central Europe. Based in Prague, the capital of the Czech Republic, this airline has been a symbol of pride and progress for the nation.
Also Read: Czech Airlines Cabin Crew Requirements and Qualifications
Over the years, it has connected countless travelers to various destinations, both within Europe and beyond. Whether you're curious about its history, operations, or how it stands in today's competitive aviation market, this article will provide a comprehensive overview.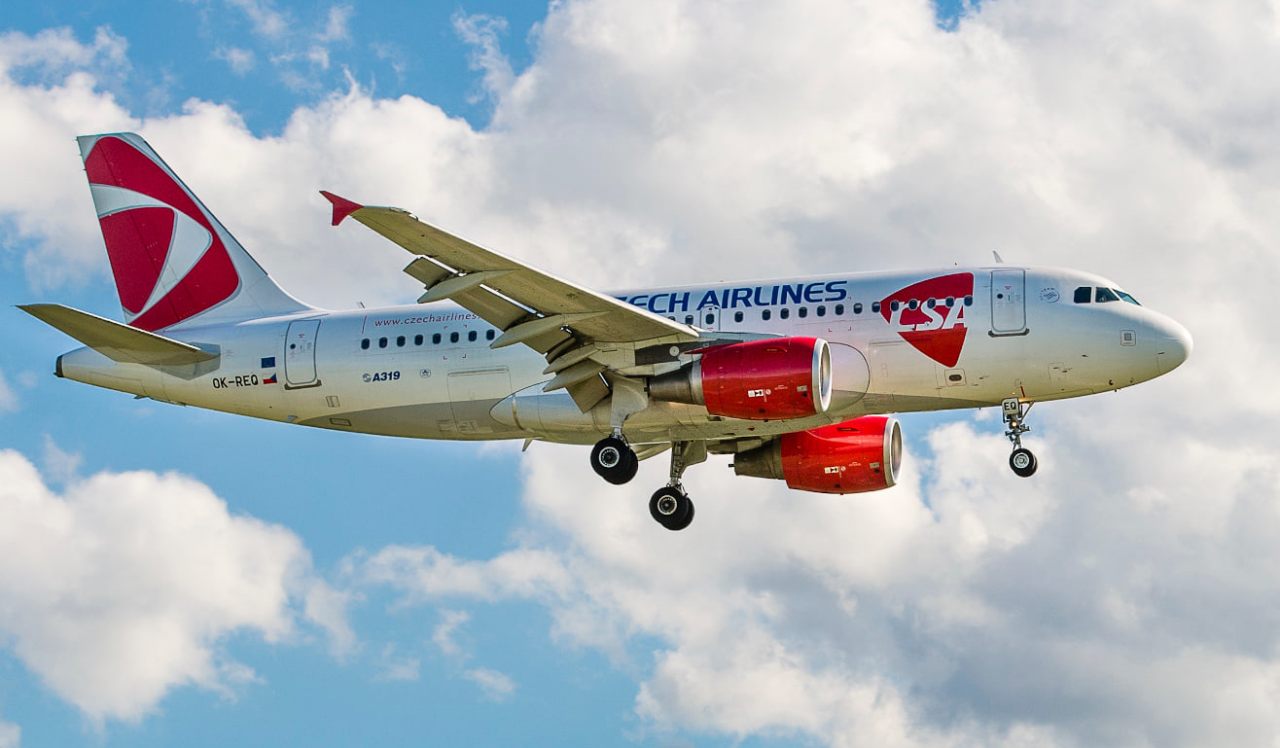 Quick Facts
Airline Name:

Czech Airlines

Airline IATA Code:

OK

Headquarters: Prague, Czech Republic
Founded:

October 1923 

Number of Destinations:

3

Fleet Size:

2

Fleet Types:

Airbus A220-300, Airbus A320-200

Location Hubs/Bases:

Václav Havel Airport Prague (Prague)
Brief History Overview
The airline was established on October 6, 1923, by the Czechoslovak government. This made it an official state airline. Just a few weeks later, it conducted its first flight, going from Prague to Bratislava. Initially, the airline only operated within the country, but by 1930, it began its first international flight, connecting Prague, Bratislava, and then Zagreb in Yugoslavia. But in 1939, after Czechoslovakia was divided into three parts, the airline was stopped.
In 1948, after a political change with the Communist Party taking power, the airline's routes to Western Europe and the Middle East were cut off. Instead, the airline began using Soviet-made planes because Western countries wouldn't provide parts for their aircraft. One such plane was the Ilyushin Il-14, which was later made in Czechoslovakia as the Avia-14.
A notable event in the airline's history occurred in 1950 when it faced the world's first large-scale hijacking. Three of their planes, instead of landing in Prague, were flown to an American airbase near Munich, Germany. While some passengers returned to Czechoslovakia, others chose to stay in West Germany. This incident was significant during the Cold War, causing tensions between East and West. 
Also Read: Prague Layover Guide: Best Things to Do in 24 Hours
Products and Services
Flights

– This service lets passengers travel from one city to another by air. The airline operates a range of routes both domestically and internationally. They strive to offer a variety of flight times and destinations to cater to the diverse needs of their customers.

Rewards

– As passengers fly more, they can collect points. These points can later be used for discounts or free flights. This loyalty program is a way for the airline to thank frequent flyers for their continued support.

Online Booking & Check-in

– Travelers can use the airline's website or app to book their tickets and check in before the flight. This saves time and reduces the need to wait in long lines at the airport. It also allows passengers to choose their seats and make special requests ahead of time.

Cargo

– Apart from carrying passengers, the airline also transports goods and packages to various destinations. This service is especially useful for businesses that need quick and reliable shipping. They utilize specialized cargo planes and dedicated teams to ensure safe and timely deliveries.

In-flight Services

– During the flight, passengers are provided with meals, entertainment, and other amenities. These services are designed to make the journey more comfortable and enjoyable. Whether it's a short domestic route or a long-haul international flight, the airline is committed to enhancing the travel experience for all.
Work Culture
The work culture at this airline offers several positive aspects that employees appreciate. Many find the workplace enjoyable, with a pleasant environment that boosts morale. Additionally, workers benefit from above-average salaries, which stands out as a significant perk of the job.
Also Read: How to Apply Czech Airlines Flight Attendant Hiring
However, like many organizations, it's not without its challenges. Employees have raised concerns about the lack of funds which can sometimes affect operations. There's also a noted need for better training programs to equip staff with necessary skills. Lastly, a recurring issue seems to be the communication gap with management.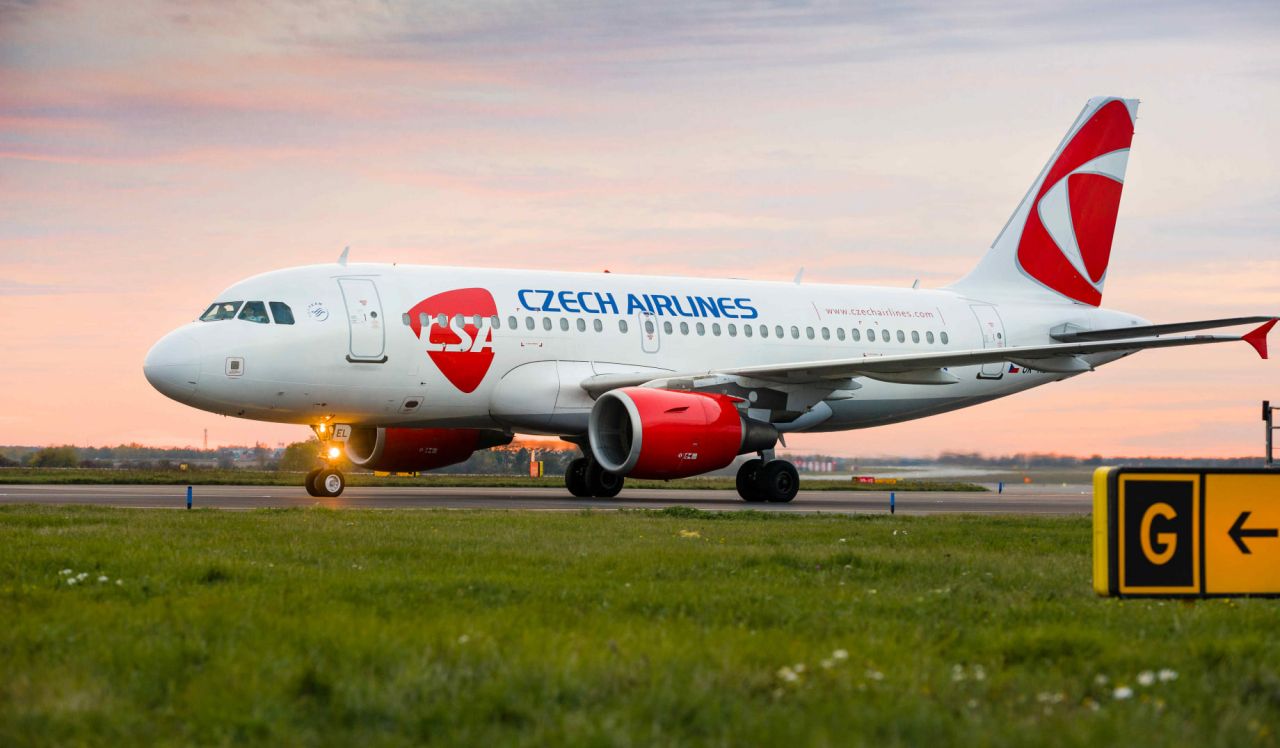 Benefits for Employees
Flight discounts

– Employees receive significant discounts on flights, making their personal travel more cost-effective. With these reduced fares, employees can enjoy frequent trips and explore more destinations.

Travel perks

– On top of flight discounts, there are added travel perks like priority boarding or extra baggage allowance. This not only ensures a smoother journey but also makes flying more enjoyable.

Bonuses

– The airline rewards its staff with bonuses, recognizing their hard work and dedication. These financial incentives motivate employees to maintain a high level of performance.

Insurance

– Ensuring the well-being of its workforce, the company provides comprehensive insurance coverage. This coverage brings peace of mind, knowing they are protected both on and off the job.

Opportunity to meet new cultures

– One of the highlights of working for the airline is the chance to engage with diverse cultures. This unique benefit broadens employees' horizons and enriches their personal and professional growth.
Video: Review: CSA Czech Airlines A319 Economy Class + Prague Airport
The video review provides an in-depth trip report on the airline, documenting a passenger's genuine flight experience. From boarding to landing, every detail of the journey is captured. The reviewer highlights the amenities offered, the cabin environment, and the service quality during the flight. It's important to note that this video is an honest account. Viewers get a clear, unbiased look at what to expect when flying with this carrier.
Summary
In wrapping up, we've provided an overview of the airline's history, services, and employee experiences. The company has its pros and cons like any other business. Our aim was to present a clear picture of what the airline is all about. We sincerely hope this article provides the information you were seeking. Always research and choose what best fits your needs.
Contact Information
Company Name: Czech Airlines
Address: K Letišti 1068/30, Ruzyně, 161 00 Praha 6, Czech Republic
Telephone No.: +420 284 000 601
Website: https://www.csa.cz/
Facebook: https://www.facebook.com/CzechAirlinesGlobal
Instagram: https://www.instagram.com/czechairlines
Twitter: https://twitter.com/czechairlines