Endeavor Air emerged as a prominent regional airline recognized for its vital role in providing air connectivity across North America. Founded as a subsidiary of Delta Air Lines, the company operates a comprehensive flight network that extends to numerous communities and cities, facilitating seamless travel options for passengers across the continent.
Also Read: How to Apply Endeavor Air Cabin Crew Hiring
Since its establishment, Endeavor has earned a reputation for efficiency and reliability due to its emphasis on providing exceptional service and operational excellence. This is underscored by its consistent commitment to meeting the diverse needs of its passengers while embodying the standards of quality championed by its parent company.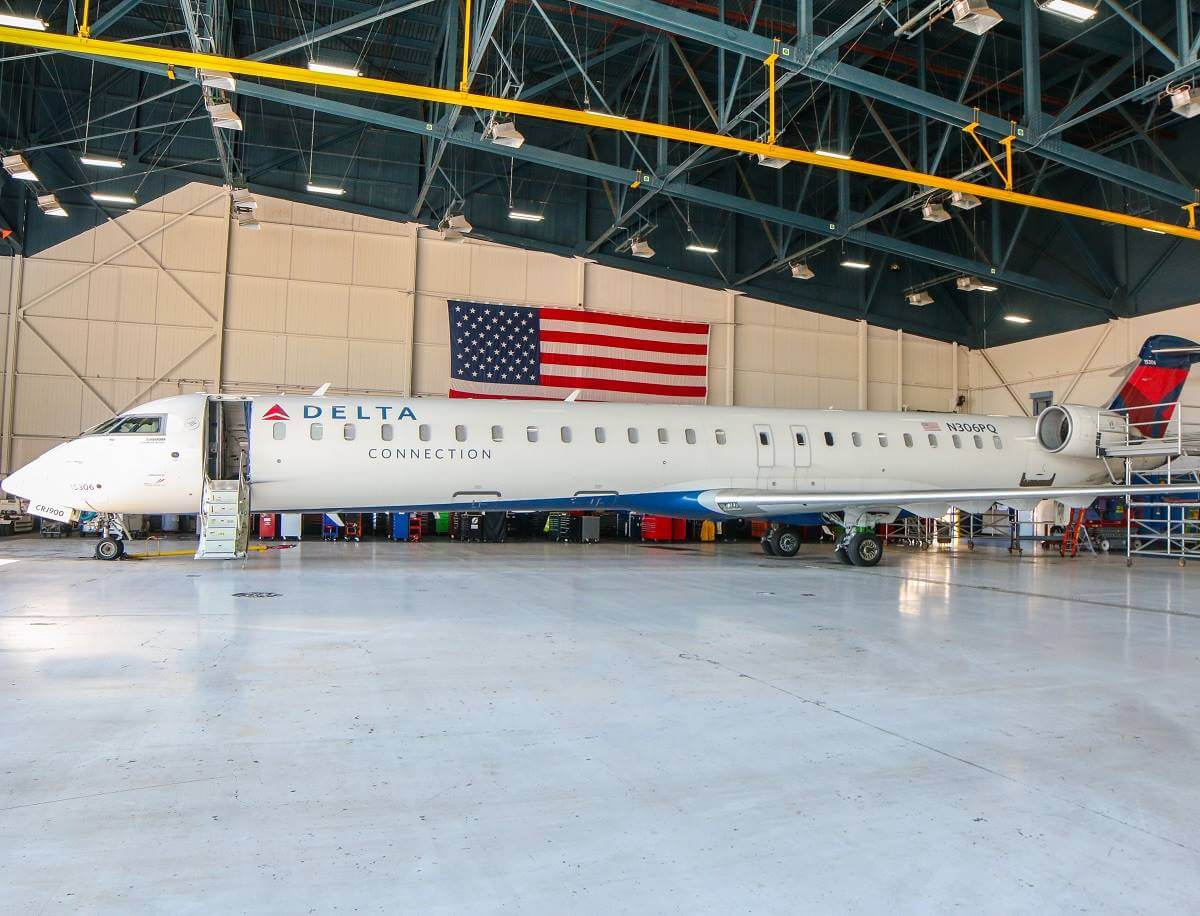 Quick Facts
Airline Name

: Endeavor Air

Airline IATA Code

: 9E

Headquarters:

Minneapolis, Minnesota, US

Founded:

1985 (as Express Airlines I)

Number of Destinations

: 145

Fleet Size:

136

Fleet Types:

MHI RJ CRJ-700, MHI RJ CRJ-900

Location Hubs/Bases: Hartsfield-Jackson Atlanta International Airport (Atlanta), Cincinnati/Northern Kentucky International Airport (Cincinnati), Detroit Metropolitan Wayne County Airport (Detroit), Minneapolis-St.Paul International Airport (Minnesota), John F. Kennedy International Airport(New York-JFK), Laguardia Airport (Queens, New York-Laguardia)
Brief History Overview
Endeavor Air's origins trace back to 1985, when it was first founded as Express Airlines under the banner of Northwest Airlink. During this time, the airline initially focused on providing regional services for Northwest Airlines while steadily expanding its route network and fleet. As Northwest integrated with Delta Air Lines through a merger, Express Airlines transitioned under the name Pinnacle Airlines, continuing its role as a regional carrier for Delta. 
Pinnacle eventually rebranded as Endeavor Air in 2013, which marked a new chapter in its history. Under this new brand, the airline went through a series of strategic upgrades to improve service quality and operational efficiency. Endeavor upgraded its fleet, acquiring more fuel-efficient and modern aircraft to align with dynamic industry standards. As a wholly-owned subsidiary of Delta Air Lines, Endeavor continues to demonstrate its dedication to meeting the demands of the regional aviation market by functioning as a bridge between regional communities and Delta's global network. 
Products & Services
Regional Flight Services.

Endeavor Air specializes in offering regional flight services, linking smaller airports and communities to major transport carriers. This network allows passengers to access a broad range of destinations within North America. 

Modern Fleet. The airline operates a modern fleet of regional aircraft, including MHI RJ CRJ-700 and 900. These comfortable and efficient aircraft ensure a pleasant travel experience for travelers.
In-flight services

. Passengers traveling with Endeavor enjoy a wide range of in-flight services like complimentary snacks and beverages. This also includes a selection of entertainment options to keep them entertained during their flight. 

Delta Connection.

As a subsidiary of Delta, Endeavor Air extends the Delta Air Lines experience to regional routes, providing passengers access to the benefits and services associated with one of the world's most prominent and respected airlines. 

Customer Care

. Endeavor dedicates itself to providing exceptional customer service, with a responsive customer care team that assists passengers with travel-related needs, reservations, and other inquiries. 

Frequent Flyer Program

. Endeavor Air participates in the SkyMiles frequent flyer program, which is Delta Air Lines' loyalty program designed to recognize and reward frequent flyers. This allows passengers to redeem and earn miles across both these carriers' networks. These miles can be exchanged for a variety of valuable rewards, such as access to exclusive airport lounges, premium cabin upgrades, and complimentary flights. 
Work Culture
Endeavor Air is committed to cultivating a culture where employees feel appreciated, engaged, and enthusiastic about going to work daily. The airline recognizes that its people are its greatest assets, so it recognizes and rewards employees through varied celebrations annually. Besides offering flights, Endeavor also gives back to the communities it serves through volunteer opportunities and service activities. 
Aspiring aviation industry members are more than welcome to join the Endeavor Air team, as the airline fosters a culture that celebrates diversity. Endeavor believes that a diverse workplace only strengthens it, hence its efforts to support an inclusive environment where employees feel empowered to share their perspectives and use their voices. 
Endeavor Air's passion for aviation is reflected in its efforts to make work meaningful for employees. Its partnership with Bert's Big Adventure allows it to extend its services to terminally and chronically ill children by flying them and their families to Disney World. Moreover, it also initiates local and company-wide programs where employees are encouraged to share some of their time and talent to make a difference for those in need. 
Benefits for Employees
Competitive Compensation.

Endeavor Air provides competitive compensation packages to ensure that employees are aptly rewarded for their dedication and contributions to the company. 

Retirement Plans

. Retirement plans such as 401(k) are offered to Endeavor employees to save for their future.

Healthcare Benefits

. The airline offers comprehensive healthcare coverage, including medical, dental, and vision insurance options, to promote the well-being of its employees and their families. 

Employee Assistance Program

. Endeavor Air cares for its employees' holistic well-being by offering access to counseling, support services, and resources to help them navigate personal, family, or work-related challenges. 

Employee Recognition.

Endeavor holds celebrations annually to recognize and rewards its employees' significant contributions and hard work. 

Flexible Savings Account

. The airline understands the importance of managing healthcare costs effectively. Through FSAs, employees can ease the financial impact of healthcare-related costs and use these to cover qualified medical expenses.
Video: Endeavor Air: Why We Fly
The video discusses Endeavor Air's mission and the people behind its seamless operations. It primarily highlights the dedication of the airline's employees, narrating their passion for aviation and their commitment to providing exceptional customer service. Big or small, each individual in the organization is proud to play their respective roles to contribute to the company's success.
Summary
As a vital key player in the regional aviation industry, Endeavor continuously strives to provide world-class service to its customers. Its commitment to excellence is evident not only in the way it cares for its employees but also in its operational approach. Endeavor Air goes above and beyond to ensure that passengers experience a seamless and comfortable journey, whether they're traveling for leisure or business.
Contact Information
Company Name: Endeavor Air
Address: 7500 Airline Dr. Bldg C, Minneapolis, Minnesota, 55450, United States
Telephone Number: 800 221 1212
Website: https://www.endeavorair.com/
Facebook: https://www.facebook.com/9EAir/
Instagram: https://www.instagram.com/endeavorair/
Twitter: https://twitter.com/EndeavorAir