Elite Airways is a United  States-based regional airline dedicated to offering a better travel experience to passengers. The airline provides charter and scheduled flight services throughout the United States and is currently headquartered in downtown Portland, Maine.
Also Read: How to Apply Elite Airways Flight Attendant Hiring
Its main goal was to distinguish itself from discount and legacy carrier services that focused more on the bottom line than quality air travel. With this, Elite provides a highly-personalized flying experience complete with convenient non-stop routes, flexible charter options, and competitive prices for leisure and business travelers.
Quick Facts
Airline Name

: Elite Airways

Airline IATA Code

:  7Q

Headquarters:

Portland, Maine, U.S.

Founded:

2006

Number of Destinations

: 4

Fleet Size:

11

Fleet Types:

  Bombarbdier CRJ200ER, Bombardier CRJ200LR, Bombardier CRJ701ER, Bombardier CRJ900LR

Location Hubs/Bases

: Melbourne Orlando International Airport (Melbourne/Orlando), Portland International Airport (Portland, Maine)
Brief History Overview
Established in 2006 by founders John Pearsall and David Dow, Elite Airways emerged onto the aviation scene as a charter airline with a distinct vision of personalized air travel. Headquartered in Portland, Maine, the company instantly gained recognition for its continued commitment to exceptional service, catering to corporate clients, groups, and individual travelers. It made a strategic pivot in 2013, eventually expanding into scheduled services to fill the gaps in underserved markets. This decision allowed the airline to offer regional accessibility often overlooked by major carriers. 
It has also demonstrated resilience in the face of challenges, including economic fluctuations and the impact of global events like the COVID-19 Pandemic. The airline's commitment to passenger satisfaction and adaptability has enabled it to weather these challenges and tailor its operations accordingly. Because of this, Elite has cultivated a loyal customer base and cemented itself as a prominent player in the regional aviation sector. 
Products & Services
Charter Services

. Elite offers personalized charter services for individuals, corporations, and groups. These services cater to travelers looking for customized travel solutions such as onboard amenities, specific routes, and tailored departure times. 

Scheduled Services

. The airline operates scheduled flights between various cities, linking smaller markets often underserved by bigger airlines. Its focus on regional connectivity provides passengers with convenient options for air travel. 

Premium Onboard Experience.

Elite focuses on offering a premium onboard experience to its passengers called "Elite Class" service. This means that Elite travelers can expect ample legroom, spacious seating, and a comfortable environment for a more relaxed flight journey. 

No hidden and change fees.

Elite provides the convenience of modifying travel plans without the burden of change fees, allowing passengers greater flexibility in adjusting their flights to suit their needs and schedules.

In-flight snacks and drinks.

The airline offers free in-flight snacks and non-alcoholic beverages for your enjoyment. 

Pet-friendly.

As long as they're within standard safety guidelines, Elite allows pets to fly with passengers for a nominal fee. However, large pets require the purchase of an extra seat and must be seated on the floor for safety purposes. 
Work Culture
 Elite Airways thrives on a work culture that champions excellence, innovation, and collaboration. The airline's commitment to these values is reflected in every facet of its operations. The spirit of collaboration encourages departments to value open communication, fostering an environment of shared goals. This, in turn, not only sparks innovative connections but also builds strong connections among its employees.
As a regional airline, Elite also greatly values the importance of customer satisfaction. Each member of the team is dedicated to exceeding passenger expectations – a philosophy that has earned the airline its well-deserved reputation for exceptional service. The company also invests in employee growth and professional development through various initiatives. This allows employees to work with a forward-thinking mindset and advance their own careers in an ever-evolving industry. 
Elite recognizes its diverse workforce and fosters a respectful and appreciative atmosphere that empowers each member. Combined with its dedication to innovation, the airline believes that this helps create a dynamic work environment that pushes employees to challenge norms, be creative, and push boundaries.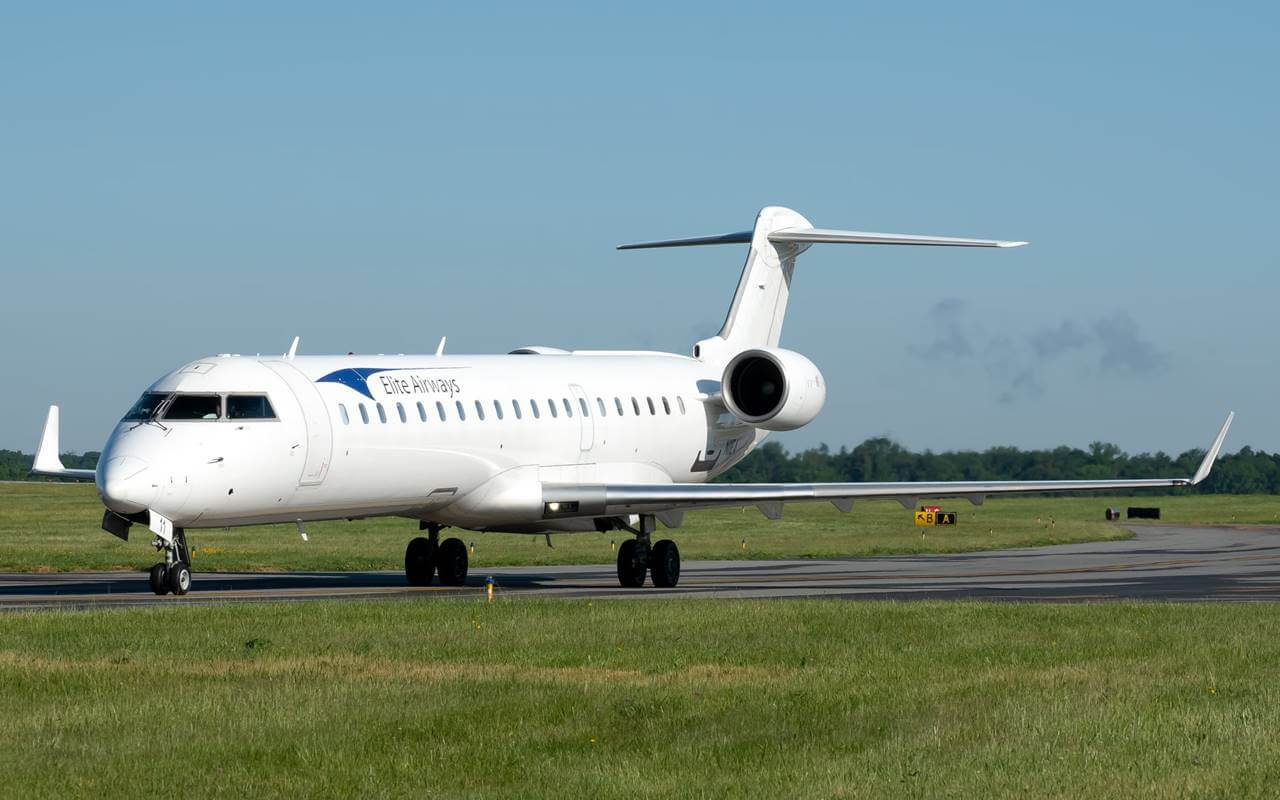 Benefits for Employees
Competitive Compensation Packages

. Employees are given competitive compensation packages that reflect industry standards and their contributions to the company. This makes sure that their hard work and efforts are appropriately rewarded.

Professional Development Opportunities

. Elite invests in its employees' growth and development by offering opportunities for skill improvement, career advancement, and training programs. This allows members of the staff to develop their expertise and thrive within the company. 

Travel Benefits. Employees of Elite enjoy travel perks and benefits that allow them and eligible family members to enjoy flights at reduced rates.
Healthcare Benefits.

The airline offers comprehensive healthcare packages such as medical and life insurance. 

Retirement Plans.

Elite offers a competitive 401(k) retirement plan with a 6% to help employees save up for their retirement years.

Employee Vacation

. The airline understands the importance of personal time, which is why it offers various possibilities for employees to take much-needed vacations.
Video: Customer Testimonial | Elite Airways
The short video uploaded by C&L Aviation Group features a firsthand testimonial of a customer's positive experience with Elite Airways. It primarily offers insight into the airline's commitment to providing exceptional service and emphasizes the aspects that make it stand out in the aviation industry. Some of these include good customer service and a "can-do" attitude by staff, which make them great partners and flight providers.
Summary
Over the years, Elite Airways has continued to broaden its route network, connecting various cities across the United States. Its focus on maintaining a smaller fleet of regional jets has allowed it to offer a more agile and personalized travel experience, distinguishing its name in the competitive aviation industry. Its pivotal role in regional connectivity has continuously addressed the needs of travelers seeking accessible options beyond the major airport hubs. 
Contact Information
Company Name: Elite Airways
Address: Portland, Maine, U.S.
Telephone Number: (877) 393-2510
Website: https://res.eliteairways.net/
Facebook: https://www.facebook.com/flyeliteairways/
Instagram: https://www.instagram.com/eliteairways/
Twitter: https://twitter.com/EliteAirways