FlyArystan is considered the low-cost airline version of Air Astana. It is based in Almaty, Kazakhstan, and is known as the subsidiary of Air Astana, the country's largest airline. In 2018, Kazakhstan's President Nursultan Nazarbayev endorsed FlyArystan's foundation, which was approved by Air Astana's joint shareholders, BAE Systems PLC and Samruk-Kazyna Sovereign Wealth Fund.
Also Read: Seychelles Layover Guide: Best Things to Do in 24 Hours
In 2019, the airline launched its first flights from Almaty International Airport, its hub. The president of the company set FlyArystan as a solution for the demand for low-cost airfares in the country. The company is continuously expanding its fleet and the number of its aircraft has increased over the years, therefore the airline needs more Flight Attendants. If you are interested in applying, here's what you need to do.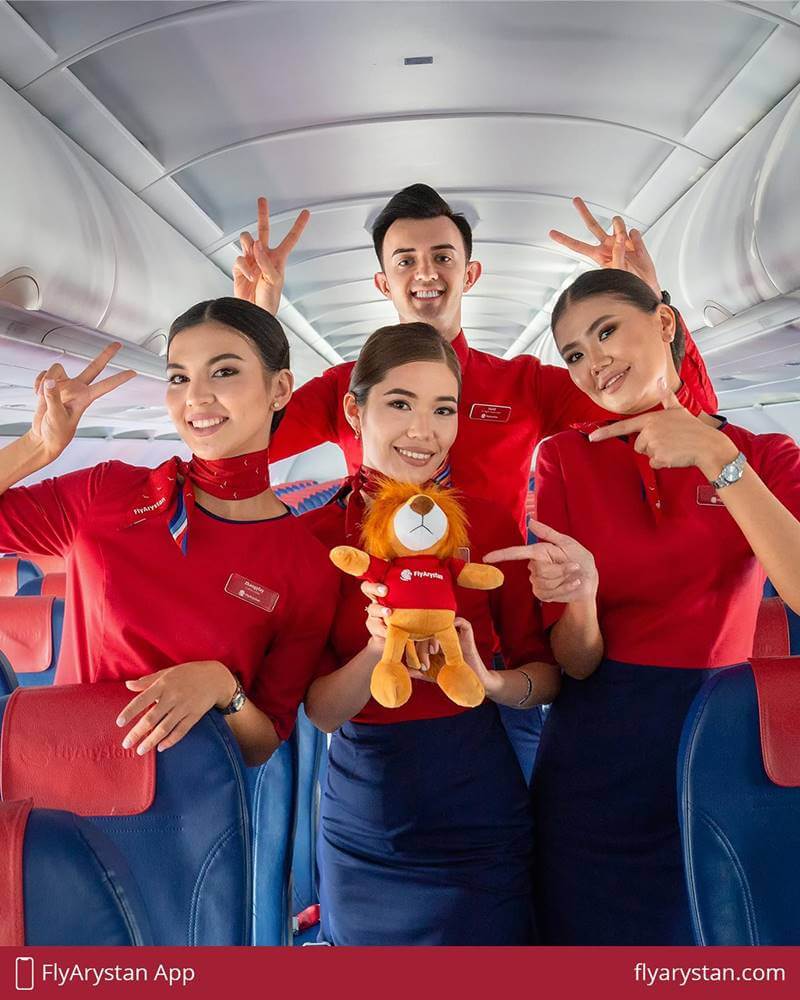 List of Requirements and Qualifications to Become a FlyArystan Cabin Crew
You must be fluent in English.
Male applicants must be at least 170 cm tall, while females must be at least 165 cm tall.
Experience in the same industry is an advantage.
Resumes must include full-length photographs (Must Be Sent In One File).
You must be in good physical and mental health.
Must be willing to get tested for drugs and any related illegal substances.
You must be willing to submit the results of medical tests.
Citizenship of Kazakhstan's Republic
Must have a valid and unrestricted passport.
No visible tattoos and scratches.
No eyeglasses.
A tidy, well-groomed appearance is required for the actual professional presentation.
You must be prepared to deal with the safety and service of passengers.
It is also necessary to have excellent self-control, resourcefulness, and the ability to deal with stressful situations.
Must follow the airline's uniform standards.
A background check will be conducted for successful applicants.
You must be able to serve food and beverages, assist disabled passengers, answer guests' questions, and operate mechanical and safety systems.
Responsibilities:
Conduct pre- and post-flight checks.
Passengers must be greeted and directed to their seats.
Passengers must be informed about flight regulations.
Take care of the passenger's comfort and safety.
Examine the safety equipment and the cleanliness of the aircraft, the condition of the seat pockets, and the availability of all meals and refreshments supplies.
Make announcements and respond to passenger inquiries.
On time, serve meals and refreshments.
Create and submit a flight report.
Give passengers medical attention and advice if needed.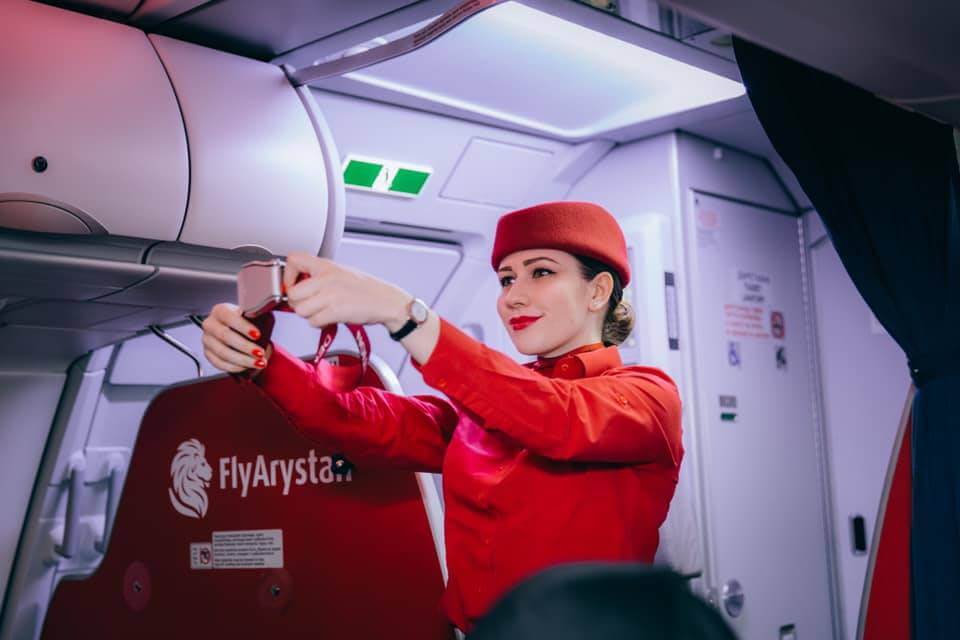 Application Process
Step 1: Go to FlyArystan's official page if you want to work as a Flight Attendant for the company. You can go here:https://flyarystan.com/en
Step 2: You can also visit their official Facebook page here: https://www.facebook.com/FlyArystan/ and see if there is a vacancy post for a Cabin Crew position. Since their website doesn't have a career page.
Step 3: Prepare all of the requirements or documentation needed for your application. Fill out an online application for a Cabin Crew position if provided. Write only true and accurate information about yourself. Before submitting the form, double-check your information.
Step 4: You will be notified by phone or email if you are chosen to proceed to next stage which may involve an interview. So, keep your lines open and check your emails on a regular basis. Provide the phone numbers and email addresses that are always in use.
Step 5: Make sure to show good and proper traits as you meet the panel in person. Arrive on time, dress professionally, and make some research and practice before the interview.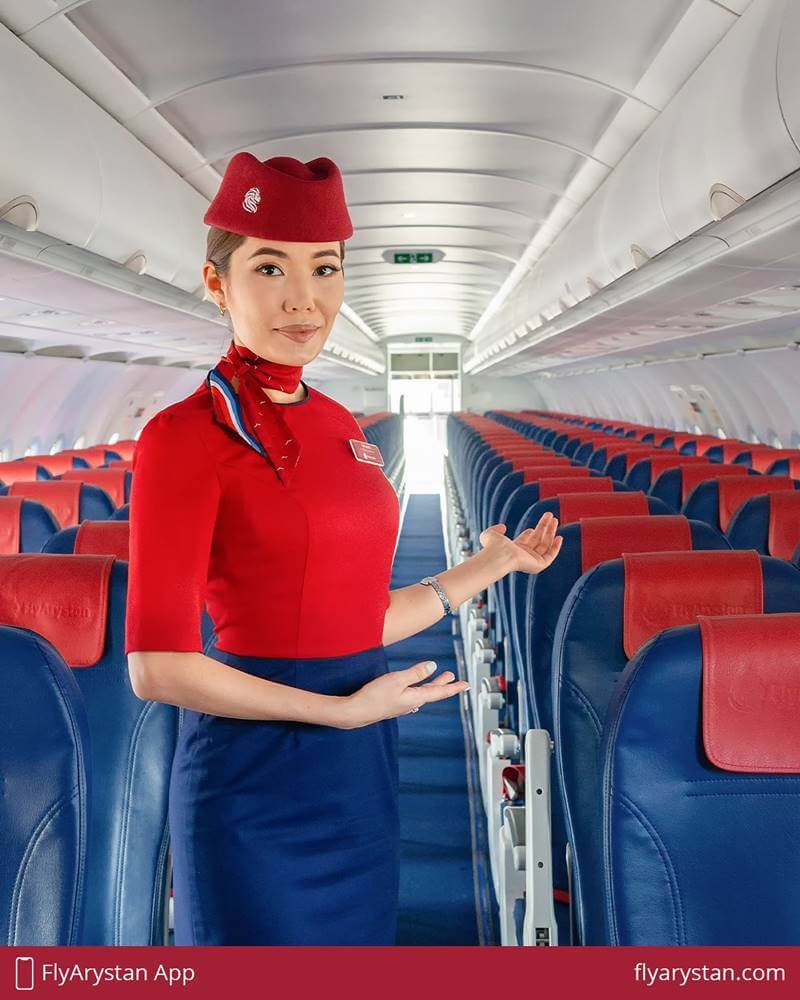 Salary and Benefits
In Kazakhstan, a Flight Attendant typically earns around 276,000 KZT per month. Salaries range between 135,000 and 431,000 KZT. If you have plenty of experience in the said industry, expect a higher rate.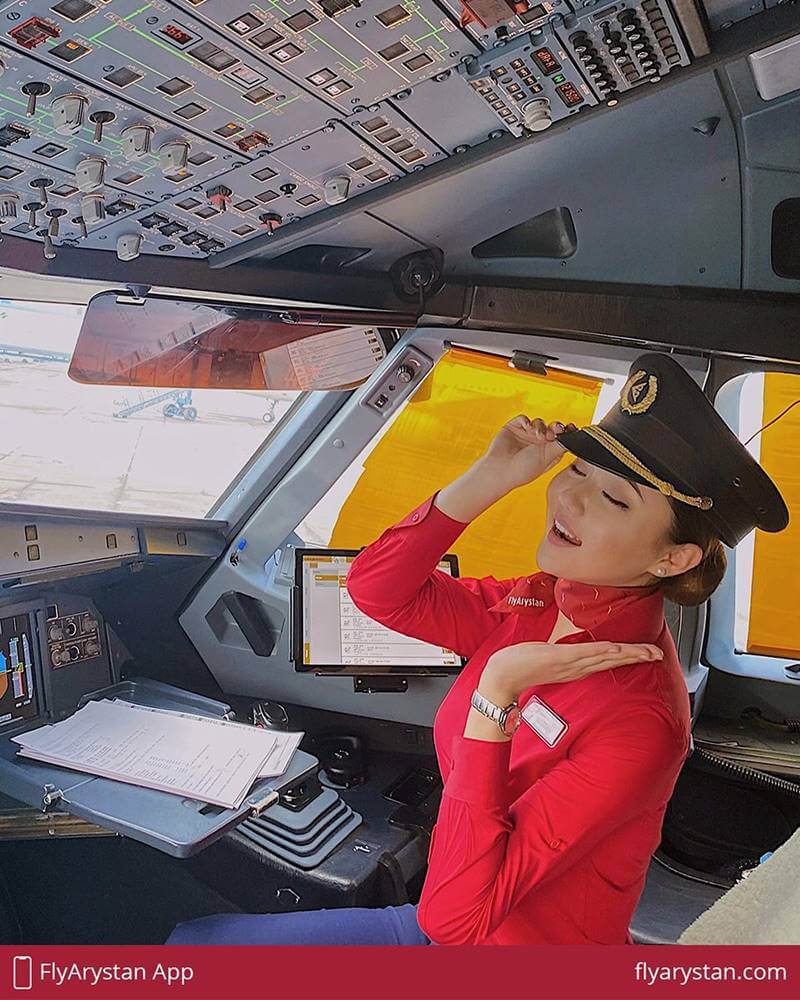 Video: Airbus A320 Leo
FlyArystan is focusing on expanding its fleet. The new Airbus A320 Neo, which has just arrived from Toulouse will delight the passengers with low-cost flights and new destinations. The airline calls it Airbus A320 Leo. The new aircraft is not only quiet and efficient, but it also has a low environmental impact.
Photos: FlyArystan Cabin Crew Uniforms
Check out these pictures of FlyArystan crews so you can see what they look like in uniforms:
Frequently Asked Questions
The following are some of the common questions asked about FlyArystan:
1. Where is the base of FlyArystan?
FlyArystan is a low-cost airline based in Almaty, Kazakhstan.
2. Is FlyArystan and Air Astana the same?
Air Astana is the largest airline in Kazakhstan and FlyArystan is their subsidiary. FlyArystan offers low-cost airfares.
3. I think my height is not proportionate to my weight. What to do?
Aside from customer-service skills, airlines require flight attendants to have pleasing personalities. Proportional weight and height must be followed strictly. If your height is good with the set requirement, but you are heavy for this height, then make some adjustments before applying. You need to lose weight. But if your weight is good, but the height doesn't qualify the requirement, there is no adjustment for it.
4. Can I get an update regarding my application? How?
If you already submit an application, wait for a while before submitting a request for an update. Airlines have plenty of applications to scan, and a lot of aspiring Flight Attendants are dreaming to get a position by submitting their applications online. It could take weeks and months before you hear from them.
5. There are no job postings on their official website, what should I do?
You can go directly to their official Facebook Page to check for job postings: https://www.facebook.com/FlyArystan/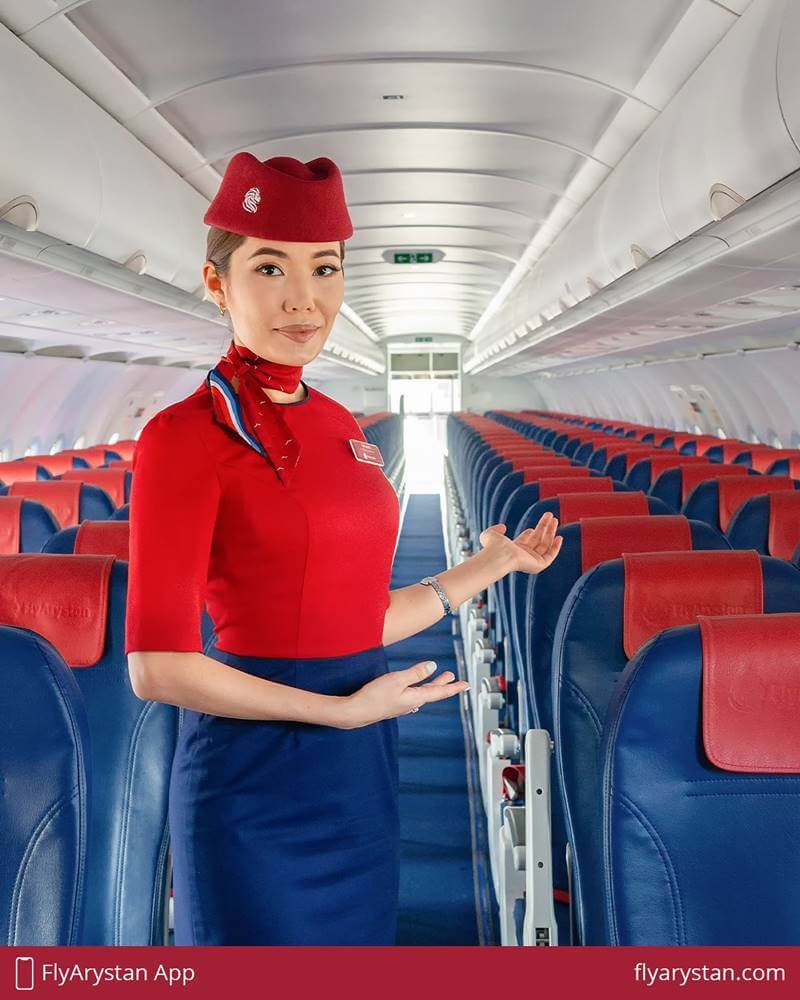 Summary
Want to explore Kazakhstan and other countries for free and still get paid? Be their Flight Attendant now and pursue your career. One of the most prestigious jobs in the world is being an FA. But bigger figures have bigger responsibilities, and as a flight attendant, you are responsible for the safety of passengers on board the aircraft. You also need to provide first-class service that meets all international standards. Despite its responsibility and complexity, the job of a flight attendant is very interesting and exciting!