Built by Indigo Partners, JetSMART is managed by a first-class team from different countries with years of developing Ultra Low-Cost airlines globally. Indigo Partners is also involved in spending huge investment in Wizz Air in Eastern Europe, Volaris in Mexico, and Frontier Airlines in the United States. Having a mission of connecting people through Ultra Low-Fare travel, Jet Stream has the vision of connecting millions of people in South America.
Also Read: 15 Cabin Crew Career Progression Paths for Flight Attendants
Jet Smart has the premise of flying more and paying less. It offers low and ordinary fare which will allow more passengers to travel with its airlines. They don't need to pay extra money for additional benefits. They only need to pay what they use. JetSMART's A320 Airbus offers excellent flight efficiency in a very natural and effortless way. Hence, passengers are offered with a relaxing and a more comfortable flight.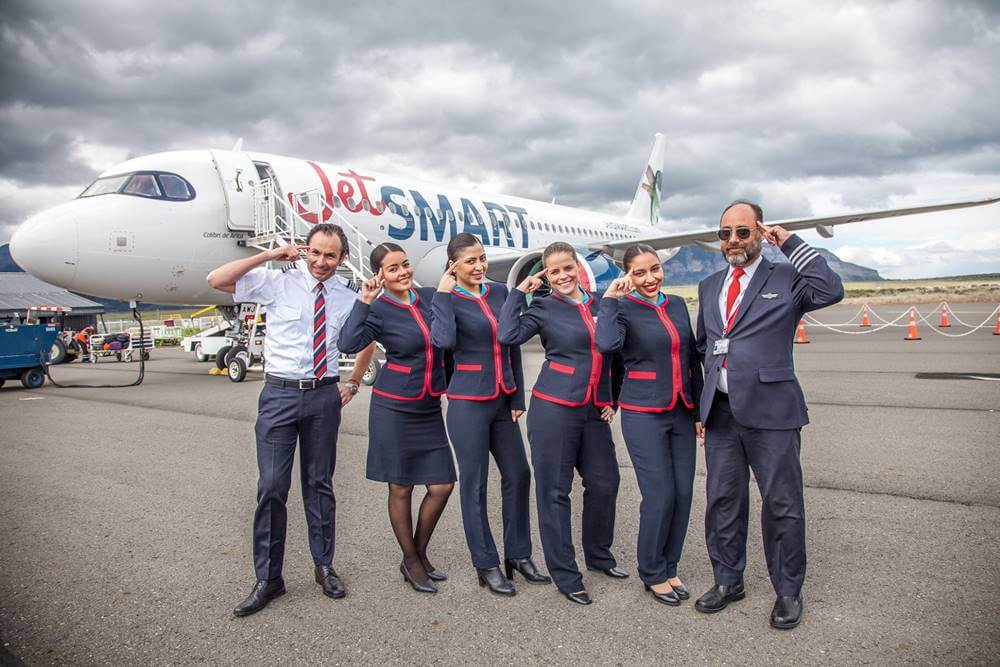 List of Requirements and Qualifications to become a JetSmart Cabin Crew
Jet Smart flight attendants are highly trained in safety and security procedures to ensure the highest possible response in any dire situations when needed. They are equipped with the skills to control unexpected situations that may happen during flight. These flight attendants are trained to predict possible hazards and prevent incidents from occurring. Below are the requirements to become a flight attendant at JetSMART.
Applicants must not have any health-related issues
Must not have any facial piercing; only one pierce in the earlobe is allowed
Must have finished high school or GED as minimum educational attainment
Can easily adapt to different airline and flight situations
Must possess excellent communication skills
Can easily adjust in working on different shifts
Must have finished flight attendant training
Must have the willingness to work anytime specially on different situations
Must have the willingness to be relocated depending on how close to the base of operations they wish to live
Must have the capacity to work with fellow cabin crew most notably on safety and security issues
Applicants must have the ability to oversee problems and can analyze operational incidents during flight
Applicants must have the capacity render excellent customer service
Must have the willingness to assist passengers especially those with disabilities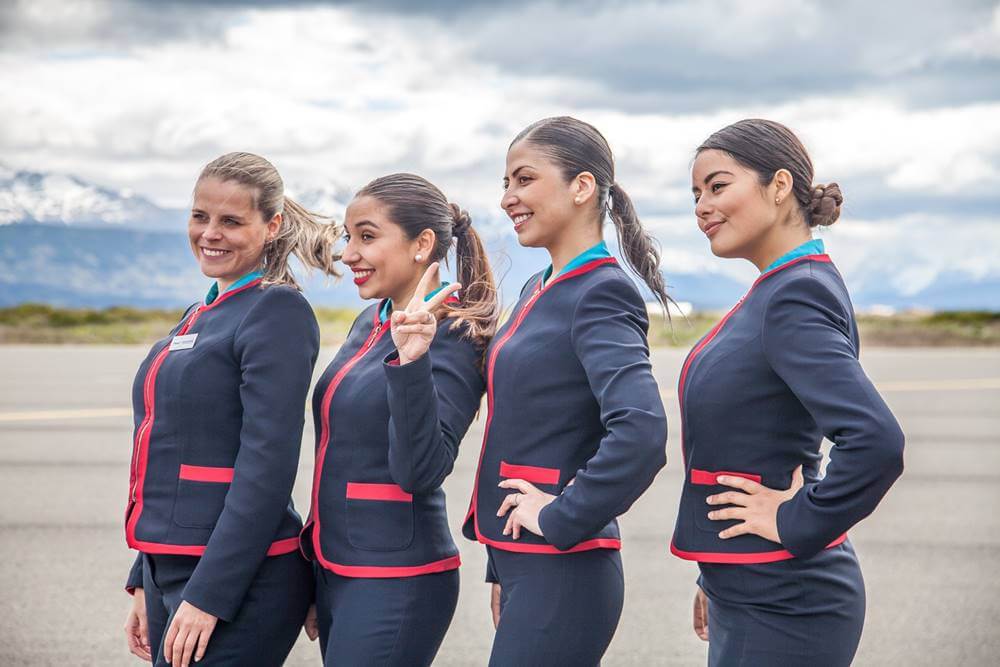 Application Process
Step 1. Visit JetSMART's official website. Applicants may check the company's website for more detailed information here – https://jetsmart.com/us/en/postula/
Step 2. Check if you meet all the requirements for this airline.
Step 3. Verify that all the required documents are met.
Step 4. You can fill in the application form.
Step 5. You can also send your photos and resume online.
Step 6. Applicant must hurdle the medical examination and he or she will undergo a background check.
Step 7. Completing a safety training course is a must for every flight attendant applicant.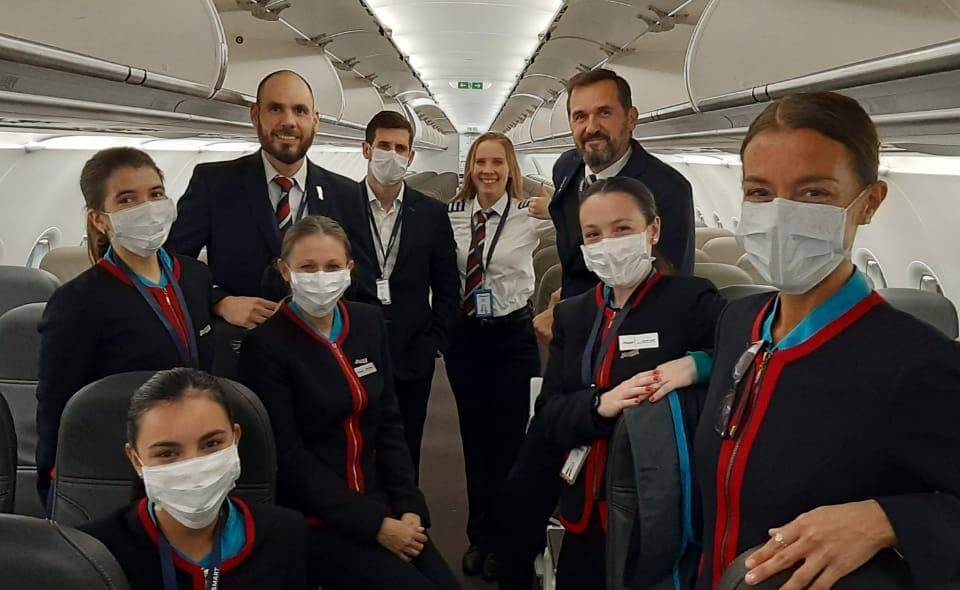 Salary and Benefits
Flight attendants can visit new places because of the free flights and travel opportunities given by the company
Flight attendants receive a very competitive salary
Flight attendants may enjoy employee discount as additional compensation
Benefits can still be enjoyed by the flight attendant's family
Flight attendants may receive a favorable and flexible schedule
Flight attendants could mingle with people of different nationalities
Flight attendants can enjoy free food and food reimbursement
The company can give career advancement for further professional development
Flight attendants receive health and dental insurance
Basic life insurance that will provide flight attendants a very low insurance cost
Flight attendants receive retirement benefits and saving plans
Video: JetSMART (Low-Cost Carrier) Economy Class – A320 Trip Report
This video shows the low cost of flying with JetSMART Economy Class – A320.
The video shows the cheapest flight to travel from Buenos Aires to Mendoza in Argentina via JetSMART.
Booking Process – Because JetSMART is a low-cost carrier, you can enjoy discounted fare if you become a member of their club. You do not need to pay extra for your booking process specially if you choose Vuela Ligero as your club. You can easily use your cellphone for your boarding option for a hassle-free check-in.
Boarding – You can have a remote stand for boarding. The airline's livery is like any other airlines which features animals on the tail.
Seating Arrangement – The aircraft is in a 3-3 seating configuration in all economy class with enough space overhead.
Seating Space – In regular seats, the leg room is basically tight. There is a little hook for a coat ad for your window and have a little pouch at the back of the seat in front of you where you can put some of your stuff. Just like any other airlines, you have your own individual air nozzles above.
Airline Bathroom – The bathroom has lavatory and power outlet because very oddly, all the seats don't have any outlet at all.
Menu Options – The airline serves different combinations that you can purchase. The only drawback is that they do not accept payments through credit cards. This is the reason why you need to have Argentine pesos in your wallet to pay for your food. You can access your meal by means of a QR code.
Photos: JetSmart Airlines Cabin Crew Uniforms
Check out these pictures of JetSmart crew so you can see what they look like in uniforms:
Frequently Asked Questions
The following are some of the common questions asked about JetSMART flight attendants.
1. What is the best part being enjoyed by JetSMART flight attendant?
There are good reasons why you should consider working at JetSMART. Aside from the health benefits, travels, and hotels to stay in, the company truly cares and respects its employees.
2. What are the necessary skills for JetSMART cabin crew?
As a cabin crew, you need to have excellent communication skills, not to mention having great interpersonal skills. Every flight attendant must have the ability to remain calm in emergencies or when dealing with difficult passengers.
3. What is the highest educational attainment needed to be a flight attendant at JetSMART?
Though college degree is not a requisite when you are applying as a flight attendant, having at least earned some college units could be an advantage.
4. What is a flight attendant's schedule like?
Flight attendants could be working any time of the day 24/7/365.
5. Do flight attendants get health insurance?
JetSMART provides its flight attendants with many benefits like health insurance and retirement plans. The airline also offers competitive bonuses and benefits for its employees.
Summary
You can always enjoy the best JetSMART flight with its hassle-free and low-cost flight. You can always pay less by flying more. The airline features different winged animals in its tail. One of the birds displayed on its tail is the Ringed Kingfisher. This bird exemplifies great agility and flight versatility. JetSMART's Airbus A320 displays optimal performance without any complications for long periods of time.
JetSMART's Airbus A320 has state-of-the-art technology that incorporates satellite equipment. Because of this, the airline can provide safer and more efficient travel for a more comfortable flight. Its efficiency and aerodynamics are without a doubt the best characteristics to define what excellent performance is all about.