One of the airlines that pay good rates to Flight Attendants in Australia is Network Aviation, maybe you can consider it as your next career hub. According to Glassdoor, a Flight Attendant working at Network Aviation can earn an estimated average annual pay of A$48,000 ($32,232) or A$4,000 per month ($2,686).  While the predicted hourly rate based on the given estimated annual payment is A$53 rate per hour ($35), if you will divide it into approximately 75 hours of duty per month.
Also Read: How to Answer: How Long Do You Plan to Stay with our Airline?
Network Aviation, based at Perth Airport, is Western Australia's best Aircraft Charter Company for FIFO and Private Air charter. Lindsay Evans founded Network in 1998 after assisting in the establishment of Skippers Aviation. Initially, the airline only intended of flying a variety of smaller aircraft types such as Cessna 441 Conquest IIs, Cessna 310s, and Beechcraft Super King Airs, Network expanded into larger types and began operating Embraer Brasilia in 2000 and Fokker 100s in 2008.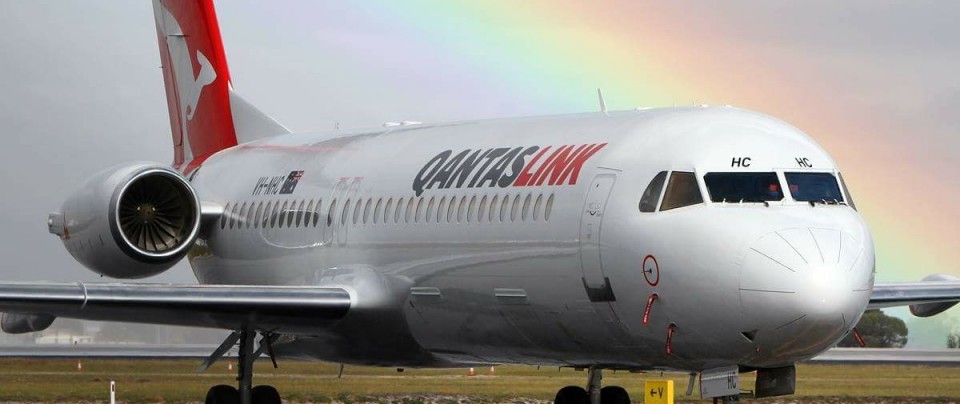 Cash Salary Breakdown
Basic Salary-  Based on the estimated annual pay given by Glassdoor, a Flight Attendant working at Network Aviation can expect an average monthly pay of A$4,000 ($2,686).
Flying Pay-  A Flight Attendant working in Network Aviation can have an estimated flying pay of A$53 rate per hour ($35). This rate is computed through the estimated number of working hours for new FAs which is 75 hours of duty per month.
Layover Allowance- Network AviationFlight Attendants have no publicized per diem rates. But the usual range of per diem pay for FAs is A$3 ($2) per hour. The actual and precise rate will be discussed during the contract signing.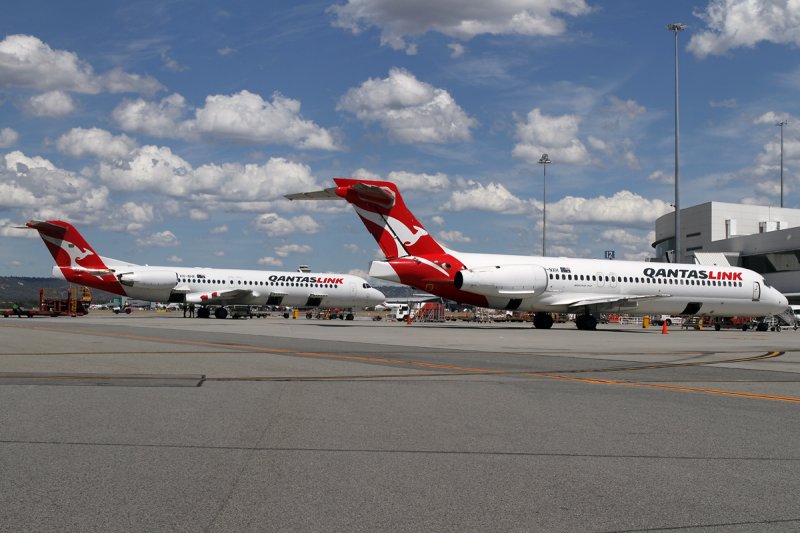 Benefits
Opportunities for training and development
Workplaces that are family-friendly and flexible (when operationally practicable)
Opportunities for advancement and cross-training
Study time off
Employee Travel Benefits
Network Aviation cares about its employees' health and well-being it became a top priority in running the organization to achieve success.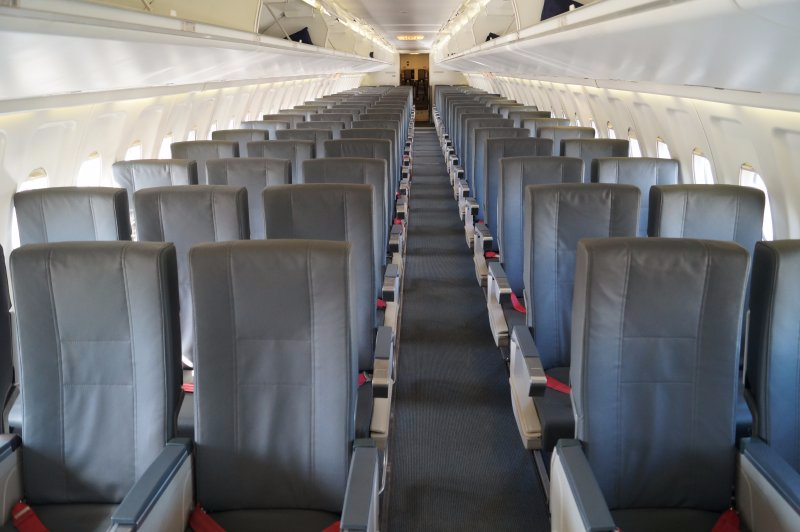 Network Aviation provides the following services as part of its Wellness Program:
Employer support that operated 24-hour counseling services to employees and their immediate families.
Workshops on Health and Wellbeing
Influenza vaccinations
General health examinations
Video: Qantaslink (Network Aviation) Fokker 100: Geraldton to Perth
As a Flight Attendant for an airline that is wholly owned by a larger firm, you might get confused about the aircraft's names. This one is Network Aviation under Qantaslink where a flight report on the F100 service operated by Qantaslink from Geraldton to Perth takes place. The Geraldton airport, the aircraft interior, onboard service, takeoff, climb, descent, and landing are all visible. Qantaslink and Network Aviation only recently launched this service in 2015. It was previously a Q400 route, however, the Q400 no longer operates out of Perth. The plane in this video is painted in full Network Aviation colors, yet it says 'a Qantas group airline' on the side.
Frequently Asked Questions
1. What services does Network Aviation provide?
Mining charters, corporate charters, and emergency freight are all specialties of Network Aviation. The airline operates approximately 300 flights every week from Perth Airport to destinations around Western Australia. Network Aviation, in addition to charter flights, conducts a variety of scheduled airline services for Qantas to destinations around Western Australia under the QantasLink banner.
2. Can I choose my route of assignment to have better rates?
The schedule of a flight attendant, particularly in the United States, is determined by a seniority bidding system. The longer you work for an airline, the more control you have over where you fly and when you go. For the rest of the places around the world, mostly, flight attendants' seniority can alter every month depending on who is on leave, out for training, or on a special assignment. Most airlines place the most junior or newest flight attendants on "reserve," which means you cannot bid on where you go. This way, you will be sent on a flight if someone else calls in ill, or if the operations team needs you on board to avoid a delay or cancellation.
3. Can I have a healthy working environment at this airline?
Network Aviation is dedicated to fostering a respectful, supportive, and equitable workplace in which employee diversity is valued. Its Diversity Framework promotes the development of an inclusive culture that acknowledges the various contributions that people with diverse qualities and experiences can provide.
4. Is Network Aviation owned by Qantas, does this mean the salary range is the same for FAs under these two airlines?
The Qantas Group owns Network Aviation, a Western Australian airline. In 2011, it became a completely owned subsidiary of Qantas and conducts regularly scheduled routes for QantasLink. Though Network Aviation is owned by Qantas, the salary range and other benefits may not be the same since flight coverage and operation hours are not one.
5. Does working at Network Aviation mean getting paid more?
Network Aviation offers excellent salary and benefits packages to flight attendants. In addition to their base wage, the organization provides training and development opportunities, staff travel benefits, professional advancement, cross-training opportunities, and study leave.
6. How big is Network Aviation?
The network uses the Airbus A320-200 and has the largest fleet of Fokker 100s at Perth Airport, flying around 300 trips each week.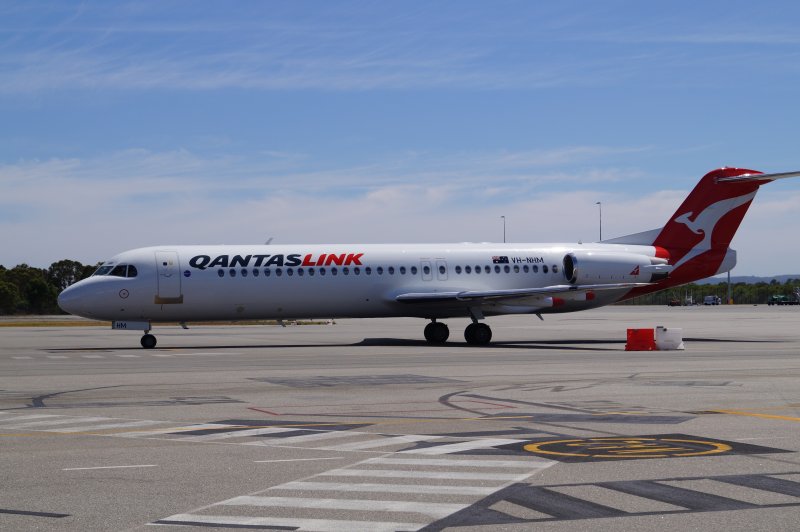 Summary
According to Glassdoor, a Flight Attendant working at Network Aviation can earn an estimated average annual pay of A$48,000 ($32,232) or A$4,000 per month ($2,686). So if you will divide this into predicted working hours of 75 per hour monthly, you'll get a A$53 rate per hour ($35). This salary is only a computation based on the given average annual pay, but there are still some factors that can change the stated rates. Network Aviation is committed to offering high-quality aircraft charter services as a Qantas affiliate. It has a stellar reputation for safety, dependability, and exceptional customer service.