Olympic Air is a notable name in the aviation sector, originating from Greece. Founded as a successor to the historic Olympic Airlines, this carrier has a rich legacy associated with it. Over the years, it has become an essential player in connecting various destinations, primarily within Greece, but also to international spots.
Also Read: Olympic Airlines Cabin Crew Requirements and Qualifications
This airline not only represents the spirit of its nation but also showcases the commitment to providing reliable air travel. With a fleet designed for both domestic and international routes, it ensures passengers experience convenience and comfort during their journey. In this article, we'll dive deeper into the airline's history, services, and its significance in the aviation world.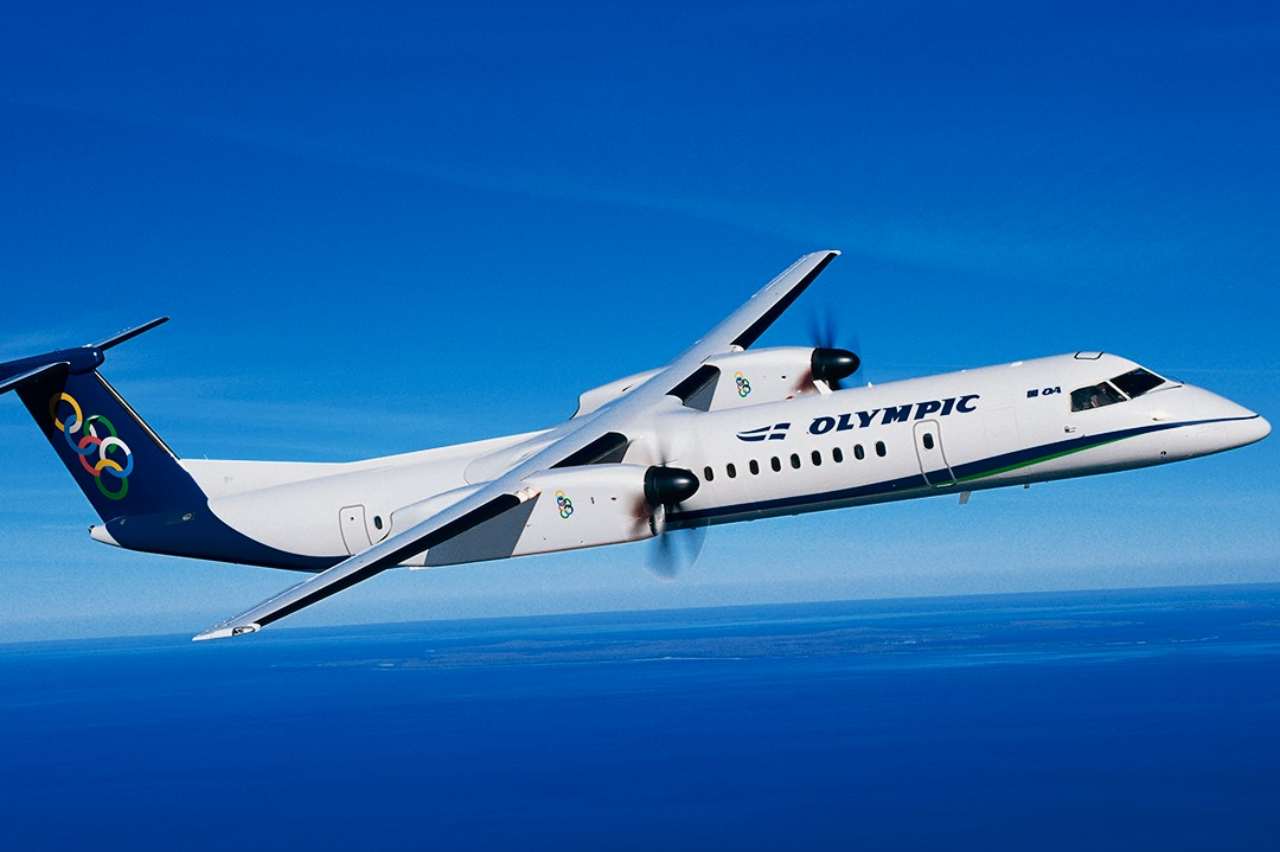 Quick Facts
Airline Name:

Olympic Air 

Airline IATA Code:

OA

Headquarters:

Athens International Airport, Spata, Greece

Founded:

January 2006

Number of Destinations:

28

 
Fleet Size:

15

Fleet Types:

ATR 42-600, ATR 72-600, De Havilland Canada Dash 8-100

Location Hubs/Bases: Athens International Airport (Athens), Rhodes International Airport  (Rhodes), Thessaloniki Airport (Thessaloniki)
Brief History Overview
In September 2008, the Greek Government decided to give Olympic Airlines a makeover. They introduced "Pantheon Airways" as a new strategy to eventually replace Olympic Airlines. The plan was to run Pantheon side by side with Olympic Airlines until April 2009. After that, Olympic Airlines would cease its operations, and Pantheon would take over many of its routes. Later on, Pantheon would be renamed to carry the "Olympic" name and its signature six-ring logo. It's important to note that the new Olympic Air wasn't directly related to its predecessor, meaning it wouldn't inherit any employees or assets from the old airline.
By February 2009, an attempt to sell the major parts of Olympic Airlines and Pantheon Airways fell through. This was because the offers received didn't meet the government's expectations. Wanting to keep things moving, the government invited interested financial groups to negotiate directly. Marfin Investment Group (MIG), Greece's major investment fund, was the first to show interest, mainly focusing on the airline's flight operations and technical sectors. Swissport also expressed interest in the ground handling segment. Later, on 4 March 2009, both Aegean Airlines and the Greek-American group, Chrysler Aviation, threw their hats in the ring with offers. However, there were concerns. Aegean controlling a majority of domestic routes was problematic, and there were uncertainties about Chrysler Aviation's financial capabilities to back their bid.
Products and Services
Flights

– This service lets passengers book air travel to various destinations. It's the primary offering, connecting travelers from one place to another.

Hotel booking

– Along with flights, customers can reserve hotel rooms in their chosen destination. It's a convenient way to plan the entire trip in one go.

Rent a car

– Once at their location, travelers can rent cars for local travel. This service ensures that they have a vehicle ready upon arrival.

Airport parking

– Passengers can reserve parking spots at the airport. This means they can drive to the airport and have a guaranteed space for their car.

Credit voucher

– If passengers need to cancel or change their plans, they might receive a credit voucher. This voucher can be used for future bookings or services.

Aegean Pass

– This is a special pass offering benefits like discounts or priority services. It's designed for frequent travelers to provide them with extra perks.

Travel Insurance

– To ensure peace of mind while traveling, customers can purchase travel insurance. It covers unexpected issues like trip cancellations or medical emergencies during the journey.
Work Culture
The airline industry is both challenging and rewarding, and working at this airline is no different. Employees get the chance to start their careers with top-notch training, allowing them to gain invaluable flying experience in demanding environments. The camaraderie is genuine as the environment is friendly, with a non-punitive policy ensuring everyone feels valued. Additionally, the flexibility in the schedule and the benefits offered to employees make it an attractive place to work.
However, every coin has two sides. Working for this airline means often being stationed only in Athens, which can be difficult due to its high living costs. Many employees find it challenging to save and manage a healthy social life due to late schedule publishing and the inherent instability of flight schedules. The nature of the job means long hours and significant responsibility, often leading to stress. It's a fast-paced industry, requiring constant attention, ensuring passenger safety, and upholding the company's image. While the experience is enriching, it also demands dedication and commitment.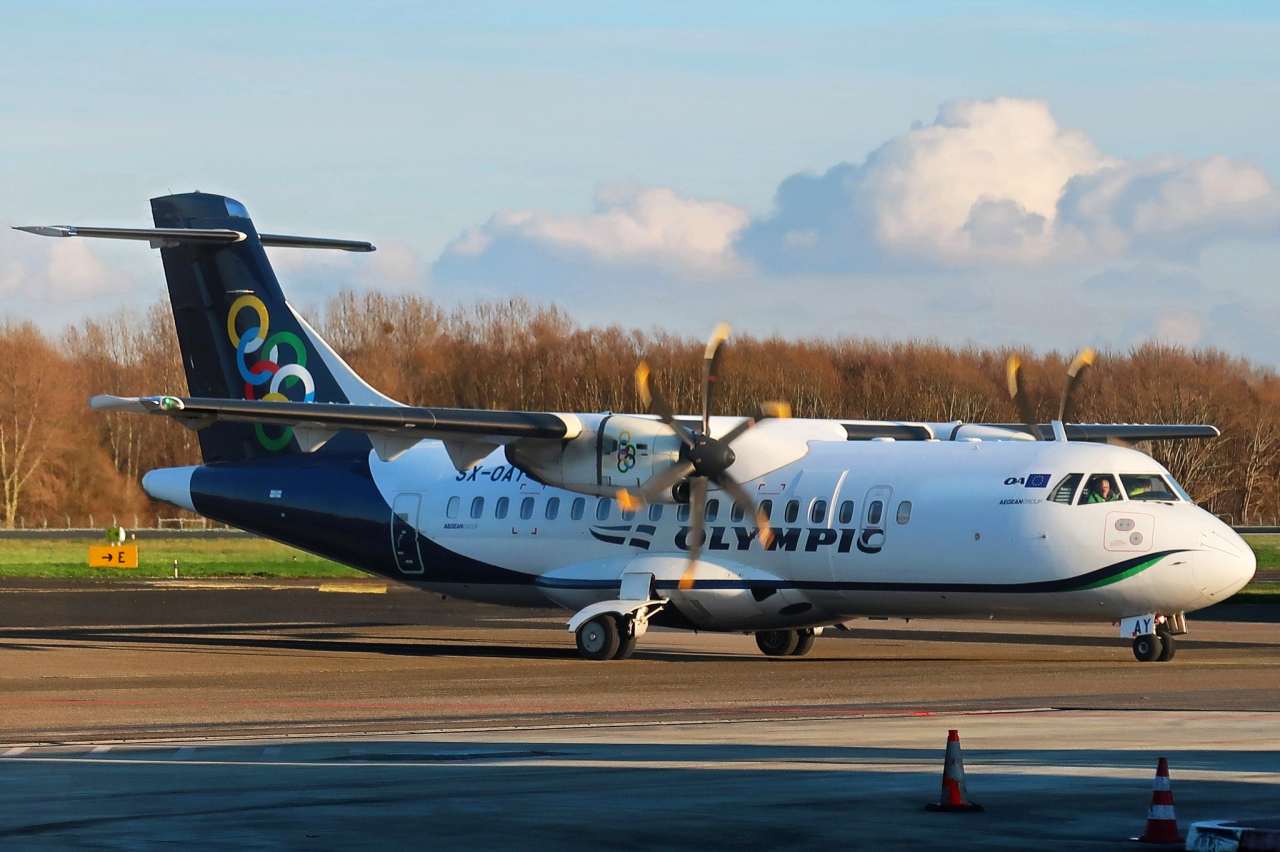 Benefits for Employees
Flight Discounts – Employees can enjoy traveling to their dream destinations with the advantage of reduced flight prices. This benefit makes it easier for staff to explore the world without breaking the bank.
Travel Perks – Aside from flight discounts, other travel benefits like hotel deals and tour packages make exploring new places more affordable and exciting. These perks are designed to enhance the travel experience for employees.
Insurance – The company provides a comprehensive insurance plan, ensuring employees feel secure and covered. Whether it's health, dental, or life insurance, peace of mind is a priority.
Bonuses – Outstanding performance is rewarded, with bonuses given to those who go the extra mile. These incentives motivate staff to keep up the good work and feel appreciated.
Paid Leaves – Taking some time off? Employees can use their paid leaves, ensuring rest without financial worries. This means a well-deserved break can be taken without any stress about missing out on earnings.
Also Read: Best Travel Benefits as a Flight Attendant
Video: OLYMPIC AIR review – Athens to Zagreb
In this video on YouTube, a traveler documents their flight experience with the airline. The video captures everything from the check-in process, onboard amenities, to the in-flight service. Throughout the journey, viewers get a genuine feel for what it's like to fly with this airline. It's important to note that this video is an unbiased, honest review. Viewers can trust the insights shared, offering a transparent glimpse into a passenger's perspective.
Summary
Olympic Air has a rich history and plays a significant role in the aviation industry. From its services to its work culture, the airline has its unique offerings. While every company has its highs and lows, it's essential to look at the broader picture. We've presented key facts and insights about its work environment. We hope this information helps you in whatever you are seeking.
Contact Information
Company Name: Olympic Air
Address: Athens Int'l Airport, Building 57 19019
Telephone No.: 00 30 21 0355 0500
Website: https://www.olympicair.com/
Facebook: https://www.facebook.com/olympicair
Instagram: https://www.instagram.com/olympic_air
Twitter: https://twitter.com/olympic_air_gr