People's, known as People's Viennaline until May 2018, is an airline with a rich history and evolution. Starting as People's Viennaline, it catered to travelers, making journeys more accessible and convenient. This airline has not just been about transporting passengers; it's about connecting cultures, destinations, and dreams.
Also Read: People's Airline Flight Attendant Requirements and Qualifications
Over the years, this airline has grown, adapted, and changed its brand to resonate with the times. The shift from one name to another in 2018 was not just a name change, but a reflection of its commitment to serve the people better. As you delve into this article, you'll discover the airline's journey, its highs and lows, and how it has remained a trusted choice for travelers through the years.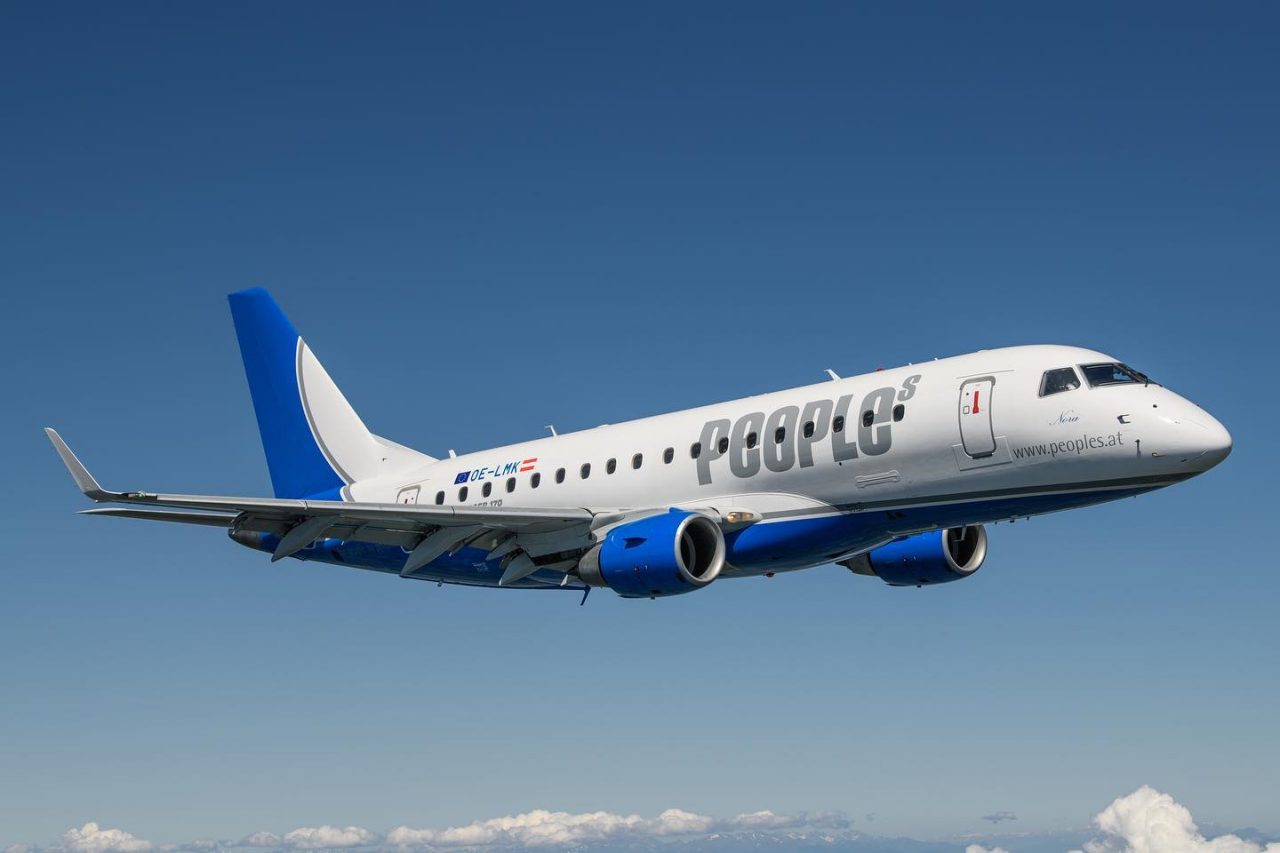 Quick Facts
Airline Name:

People's

Airline IATA Code:

PE

Headquarters: Vienna, Austria
Founded: 2010
Number of Destinations:

11

Fleet Size:

1

Fleet Types:

Embraer 170

Location Hubs/Bases: St. Gallen–Altenrhein Airport (St. Gallen, Switzerland)
Brief History Overview
People's, initially named People's Viennaline, started its operations in 2010 and flew its first paying passengers in March 2011. Initially, the airline only flew one regular route from its main base to Vienna but later added more seasonal and special routes.
One unique service began in November 2016 when it launched what became known as the world's second shortest international flight. This quick 8-minute flight took passengers from St. Gallen-Altenrhein Airport in Switzerland to Friedrichshafen Airport in Germany, soaring briefly over Lake Constance. Despite its uniqueness, this route faced backlash from both politicians and environment-focused groups. By April 2017, due to a lack of travelers, the service ended, along with their other flight from Friedrichshafen to Vienna. The name change to "People's" came in May 2018 to mirror the growth in their flight destinations. However, by October 2019, the airline decided on some major changes, which included reducing their fleet and stopping all special flights from bases other than St. Gallen-Althenrhein.
Products and Services
Flights

– Travelers can choose from a variety of destinations, making it easier to explore or commute. The flights aim to provide both convenience and comfort for every passenger. Additionally, timely departures and arrivals ensure passengers can stick to their schedules.

Online booking & check-in

– The digital platform allows customers to book their journeys with ease and check in ahead of time. This feature saves time at the airport and offers a hassle-free experience. Furthermore, the online system is secure, ensuring personal information is kept safe.

Group bookings

– If you're traveling with a group, special arrangements can be made. This ensures everyone can fly together, simplifying the travel process for larger parties. It's a perfect solution for families, tours, or business delegations.

Business travel

– Special services cater to business professionals, ensuring they have a smooth trip. These services prioritize punctuality and provide a conducive environment for work and relaxation. This makes juggling work tasks on the go more manageable.

Flight vouchers

– These are available for those looking to give someone a travel experience. They make a thoughtful present, allowing the receiver to choose their desired destination and travel time. Plus, they're flexible, with extended validity for maximum convenience.
Work Culture
At the airline, the emphasis on teamwork and collaboration stands out. Employees are encouraged to support each other and work together to ensure smooth operations and satisfied customers. Mutual respect among colleagues is highly valued, leading to a positive work environment where everyone's contributions are recognized.
Additionally, the airline prioritizes professional growth. Continuous training sessions and workshops are provided, allowing employees to enhance their skills and stay updated with industry standards. A focus on safety, efficiency, and customer satisfaction drives the company's values, and every staff member plays a vital role in upholding these standards.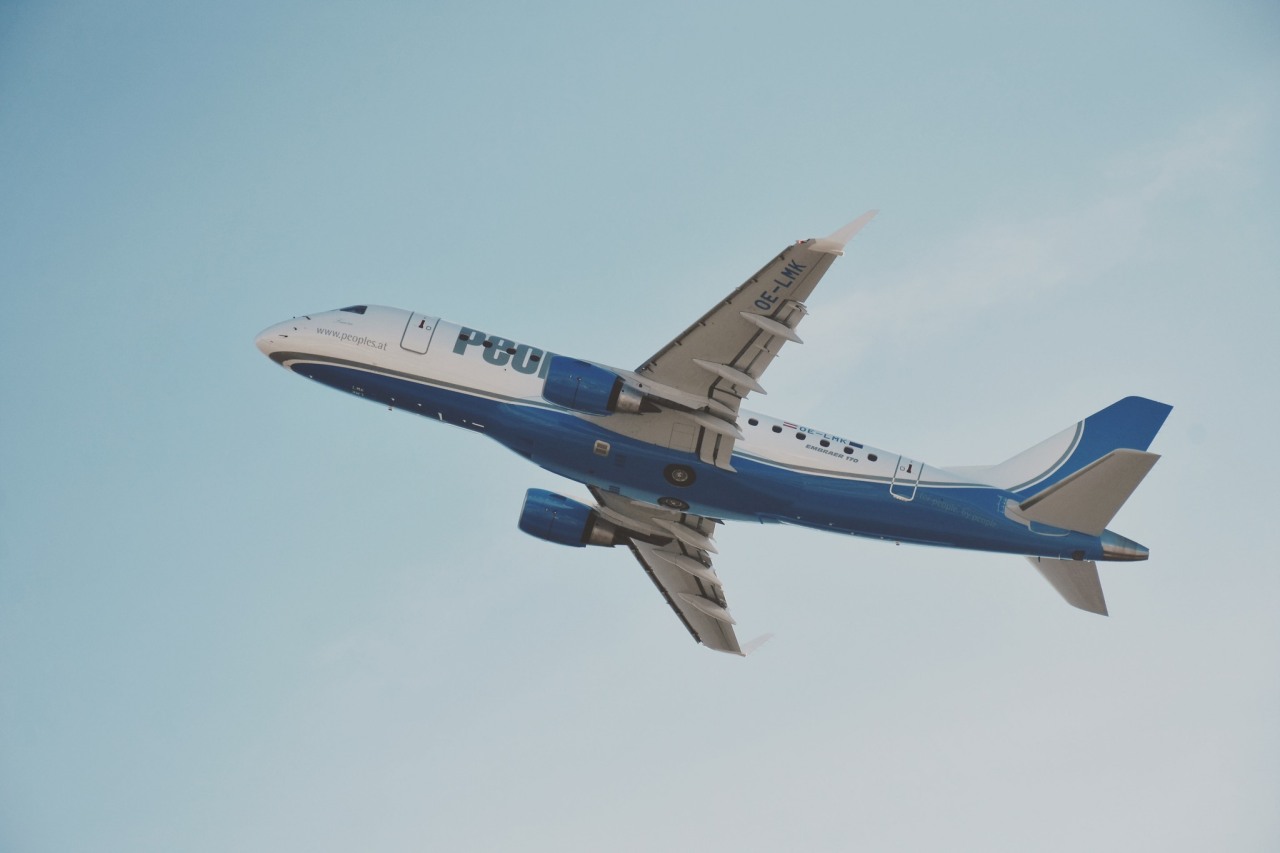 Benefits for Employees
Flight Discounts

– Employees enjoy reduced ticket prices, making personal travel more affordable. These discounts often extend to their immediate families, ensuring vacations are easier on the wallet.

Travel Perks

– Beyond flight discounts, staff might receive perks like priority boarding or discounted hotel rates. Exploring new places becomes both exciting and cost-effective.

Bonuses

– Recognizing hard work, the company offers bonuses to those who excel in their roles. This monetary incentive not only rewards dedication but also boosts overall morale.

Insurance

– Comprehensive insurance packages are available, covering health, dental, and sometimes even vision. This ensures that employees and their families are protected and can access quality healthcare.

Opportunity to Meet New Culture

– Traveling for work allows employees to immerse themselves in diverse cultures. This cultural exposure broadens horizons and offers unique personal growth experiences.

Paid Time Off

– Understanding the importance of work-life balance, the company provides paid leaves. This enables employees to rest, recharge, and spend quality time with loved ones.
Also Read: How to Become a Flight Attendant in Austria
Video: People's August 1st sightseeing flight from St.Gallen-Altenrhein
In this video, the airline celebrated August 1st with a sightseeing flight over the Swiss Alps. Beaming faces among the passengers and their crew, perfect weather and a great view. Their passengers were able to take a unique look at the Swiss Alps and enjoy a very special sightseeing flight. You can watch the video to see for yourself how the service was. 
Summary
In wrapping up, understanding the intricacies of an airline's operations and culture can be enlightening. This article aims to provide this clarity. While every company has its pros and cons, it's essential to look at the overall picture. We hope this overview has given you the information you were seeking. Your informed decision is now just a step away.
Contact Information
Company Name: People's
Address: Office Park 3 / Top 312, A-1300 Vienna Airport
Telephone No.: +43 5572 203 610
Website: https://peoples.ch/peoples-airline
Facebook: https://www.facebook.com/peoples.ch
Instagram: https://www.instagram.com/peoples_airline/
Twitter: NA