Philippine Airlines (PAL) is the country's flag carrier and the first and oldest commercial airline in Asia. On February 26, 1941, a group of merchants led by Andrés Soriano Sr. formally founded Philippine Air Lines, Inc. He was regarded as one of the Philippines' prominent businesspeople at the time, and he served as the airline's general manager. PAL Express is a subsidiary of Philippine Airlines and operates domestic routes while PAL operates both regional and international flights.
Also Read: A Day in the Life of a Flight Attendant
PAL provides opportunities for Filipinos who want to work as flight attendants as the airline expands its domestic and international routes. To join the Philippine Airlines cabin crew family, you must be able to bear pressure and stand for lengthy periods of time without losing poise and energy. PAL is looking for someone who emanates warmth and confidence when dealing with difficult situations. If you believe you have these abilities and qualifications, apply to be a member of PAL.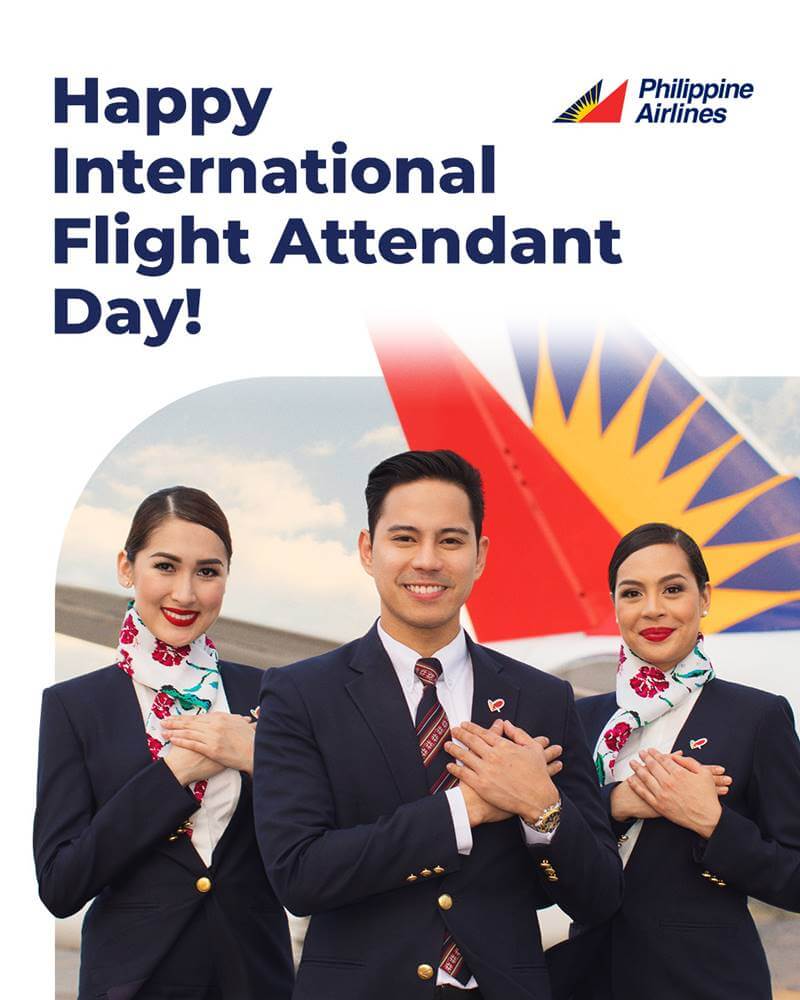 List of Requirements and Qualifications to Become a Philippine Airlines Cabin Crew
Must be a Filipino Citizen.
At least 18 years old (there's no maximum age limit here!).
Must have a height of at least 5'3″ for females, and at least 5'6" for the males
You must have 20/20 eyesight.
You must have a clear and unblemished complexion.
Graduate of any Bachelor's Degree.
You must be fluent in both English and Filipino.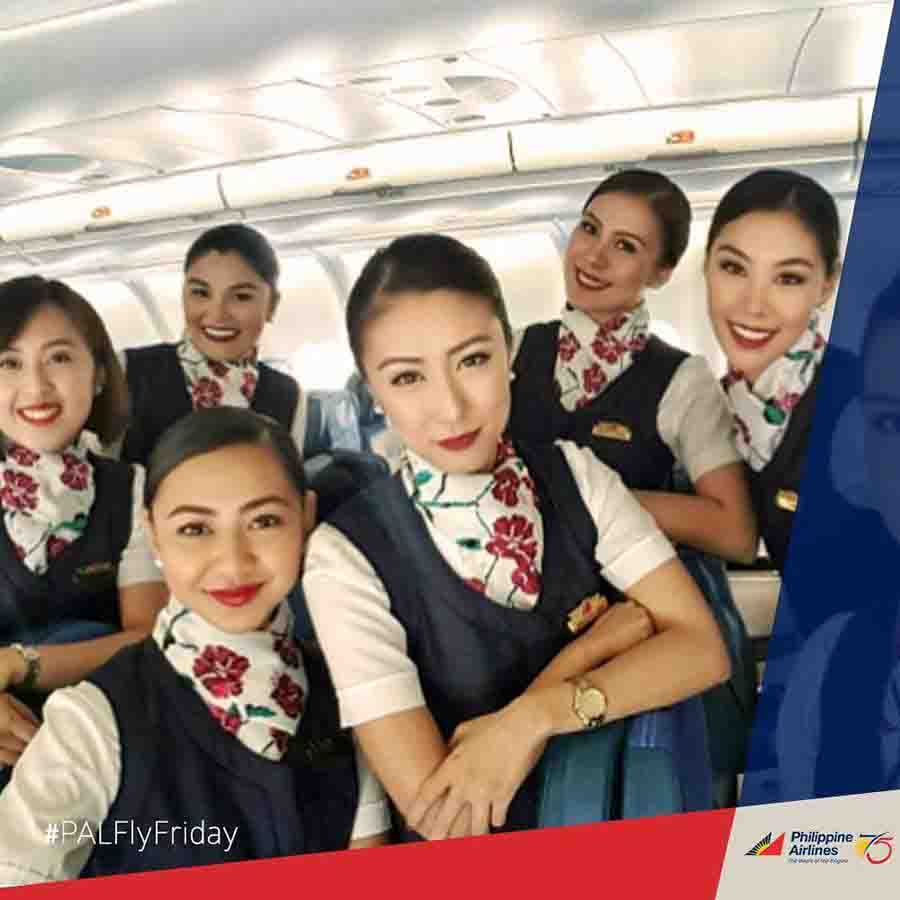 Application Process
Step 1: First and foremost, update your resume. Then go to their official website https://www.philippineairlines.com/ and apply by Clicking "APPLY NOW" and following the prompts.
Step 2: If there are no options on their website for Cabin Crew applicants at the moment, you can go to their official Facebook Page and check for job postings. You can go here: https://www.facebook.com/PhilippineAirlines/
Step 3: After sending your application, wait for their response. They will usually give you a schedule for screening and interviews. Make sure to arrive at the given schedule and place.  It would be preferable if you bring the following:
2 passport-sized photographs of yourself dressed professionally
Copy of Passport
Transcript of Records or Diploma Copies
For ladies, a sleeveless collared, below-the-knee skirt with no stockings is required; blazers are optional. For men, a short-sleeve polo and slacks are required; blazers are optional.
Step 4: After getting qualified for the assessment, you will be subjected to an initial medical examination. It's quick and can last up to 5 minutes, during which they will determine if have the correct height and if your weight is proportional to your height. They also check your eyesight, and they prefer 20/20 vision. A color blindness test is also performed.
Step 5: If you pass, you will be invited to an Impact Interview. You may have to work in a group but keep your attention on your interviewer. You will then be interviewed by an Executive Panel on your own. Then you'll proceed to the next step.
Step 6: You will then be offered an Integrity Test, which may take place on a different day. This is similar to an IQ test. If you pass, you will proceed to the next step.
Step 7: The following step will be another executive panel interview, one of which will be with the president. You may be asked to wear PAL's scarf, then casual clothing, and to let your hair down. It's a physical test to help them see you as a PAL Flight Attendant.
Step 8: There will be a 1-4 month training period at the Philippine Airlines Main Office. The passing rate is high, and retakes are limited. If you consistently fail, you may be advised to discontinue your training.
STEP 9: If you complete all of the procedures, you will be able to begin working as a Flight Attendant.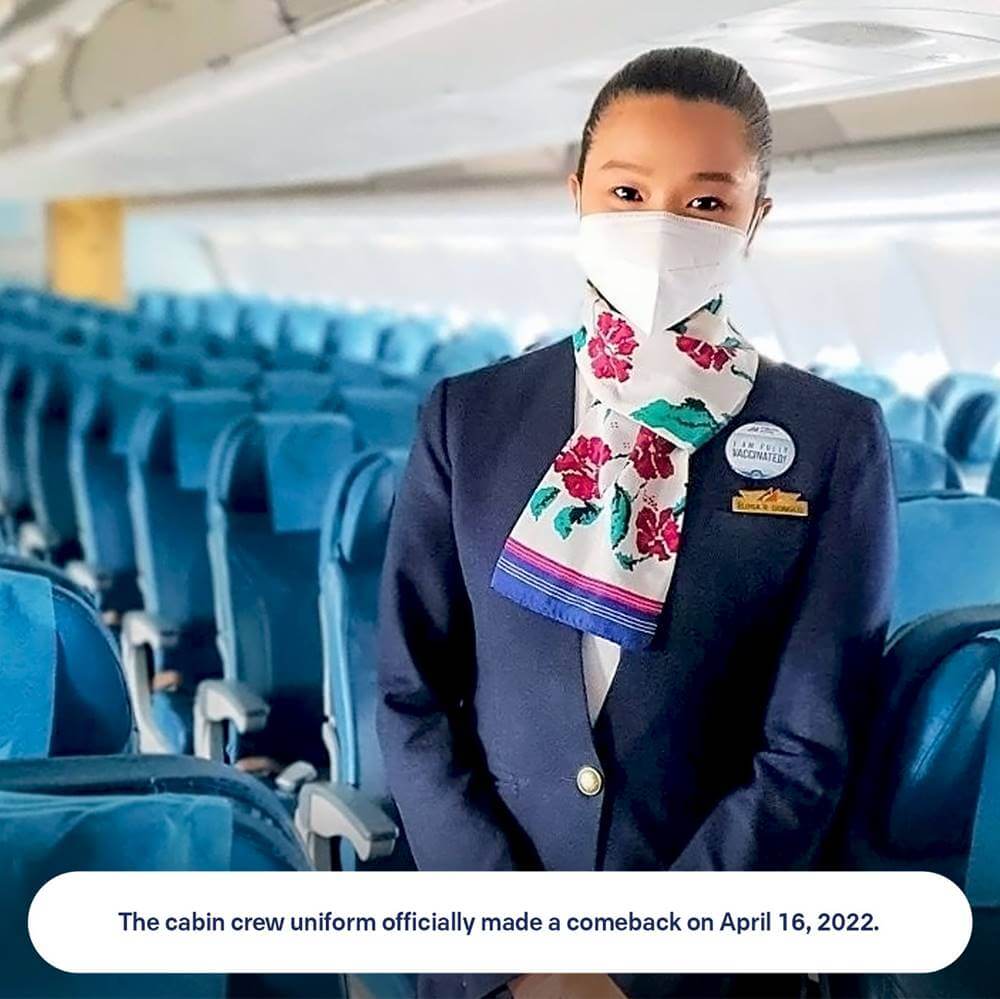 Salary and Benefits
In the Philippines, the anticipated total pay for a Flight Attendant is 77,385 per month, with an average salary of 34,250 per month.
Extra pay for every hour worked beyond a tour of duty.
First-class hotel accommodations are available at both domestic and international airports.
Allowance for transportation (or free pick-up from/to residence).
Free lunches both in flight and on the ground.
Shuttle service for crew members to and from the airport.
Allowance for thermal garments (twice a year).
Shoe allowance
Cabin staff and their qualified family receive comprehensive medical and dental coverage.
13th and 14th month's pay.
Unused vacation days are converted to cash.
Converted unused sick leave into cash.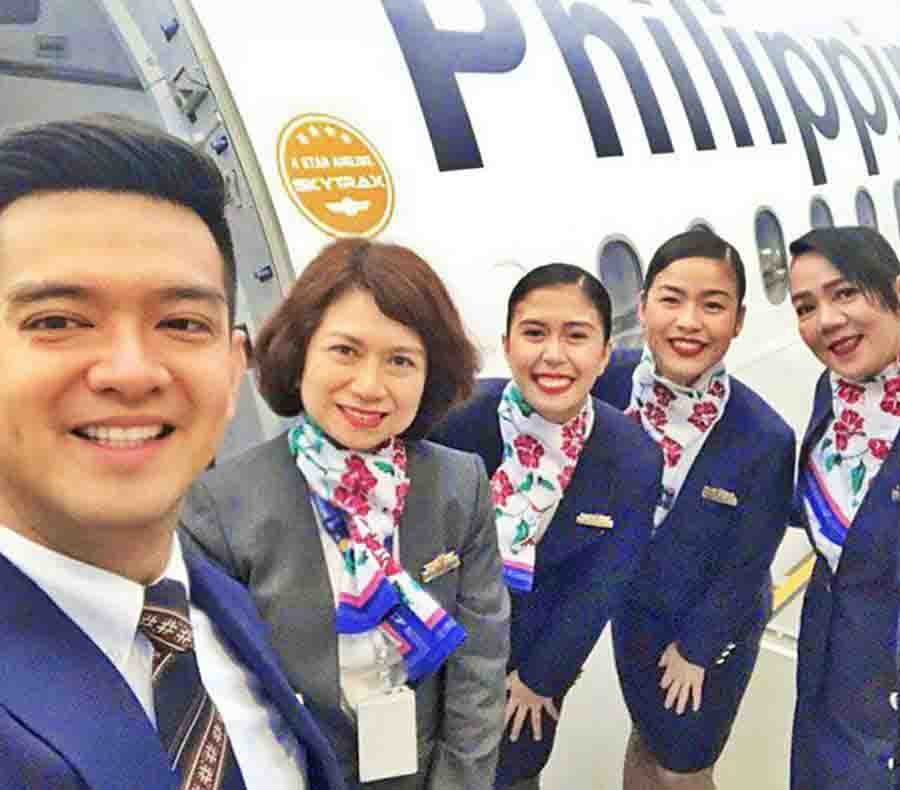 Video: PAL Express Cabin Crew Recruitment Philippine Airlines Flight Attendant Aspirants
This video will show you some actual photos of the recruitment process at Philippine Airlines. If you are still wondering what you should wear during an assessment day at Philippine Airlines, here's the best example. It's normal to get nervous during these times, but keep in mind that being prepared and aware of the whole process is a great advantage.
Photos: Philippine Airlines Cabin Crew Uniforms
Check out these pictures of Philippine Airlines crews so you can see what they look like in uniforms:
Frequently Asked Questions
The following are some of the common questions asked about Philippine Airlines:
1. Do they accept applicants who are married?
While some airlines are hesitant to hire married staff, PAL does not have this problem. So, even if you're married, you're welcome to apply.
2. Can I still apply if I'm past the age of 30?
There used to be a law that prevented anyone above the age of 27 from applying to be PAL cabin crew member, but in 2018, President Duterte signed the Anti-Age Discrimination in Employment Act, which made this rule null and void. So, yes!
3. Do flight attendants earn a lot of money?
It is determined by whether you are just starting out and where you will be placed (domestic or foreign flights). Typically, the more experience you have, the higher your compensation you can get.
4. Is it necessary for me to study another language in order to be qualified for foreign flights?
No, it is not required, however, it is a distinct benefit if you are fluent in another language. However, competency in English and Filipino is sufficient for PAL.
5. Does PAL accept other nationalities?
Up to this moment, PAL only allows Filipino Citizens to enter their Cabin Crew team.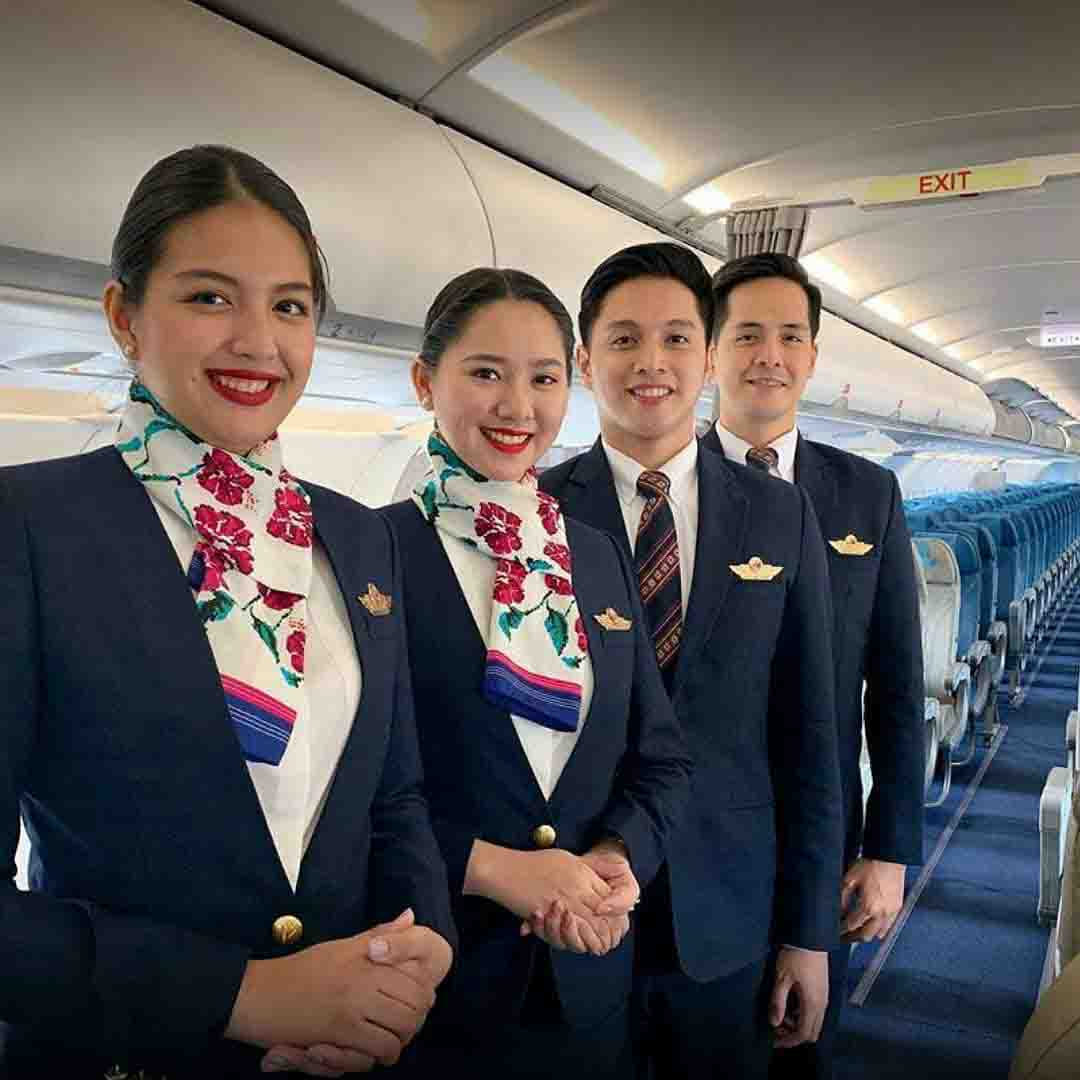 Summary
The Philippines is one of the countries that have high standards when it comes to hiring Flight Attendants. One good example is their basic requirements with regard to educational attainment, which is you have to be a graduate with a Bachelor's Degree to apply as an FA. This is the reason why it's important to read and understand the basic requirements of an airline. Now, if you have what it takes, then go for it!