Are you interested in applying for Air Niugini? If yes, this article will help you. This guide details the step-by-step process of the company's cabin crew hiring, including its qualifications and the responsibilities you'll need to shoulder as part of their team.
Also Read: Venice Layover Guide: Best Things to Do in 24 Hours
Air Niugini is a prestigious airline company in Papua New Guinea known for its excellent customer service. Besides this, the airline is also deemed as the country's symbol of progress as it continuously boosts its tourism and trade throughout the years.
If being a flight attendant for Air Niugini is an interesting prospect for you, make sure to read on and understand the information presented below.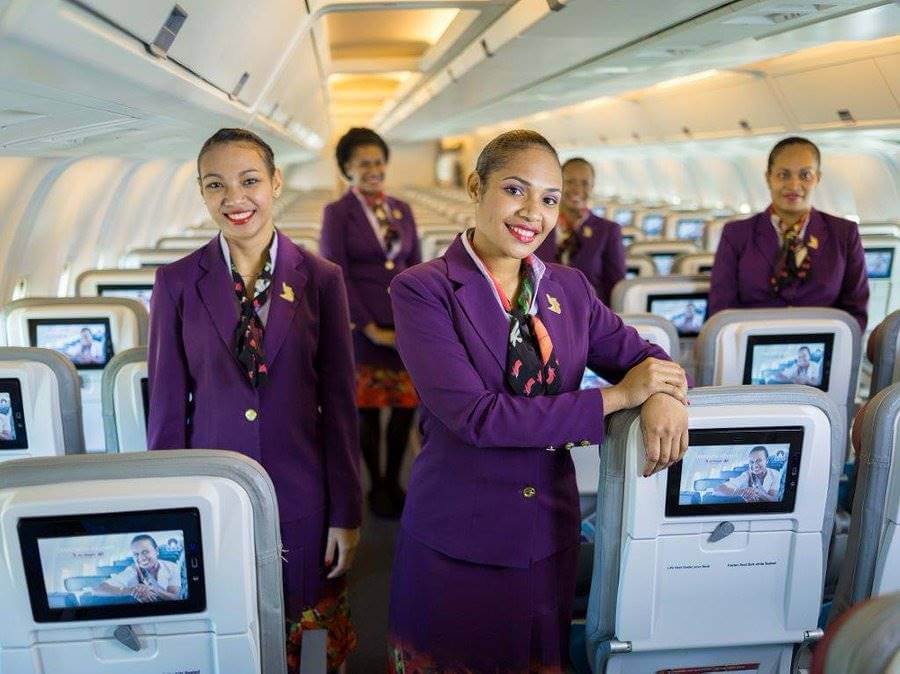 Overview of the Air Niugini
Air Niugini is Papua New Guinea's national flag carrier, with its headquarters based in Air Niugini House on Jacksons Airport, Port Moresby. The airline runs a domestic network to 12 major airports from Port Moresby, while its subsidiary firm, Link PNG, operates the more minor airports. It also schedules international flight services across Australia, Asia, and Oceania weekly.
A single airline for Papua New Guinea was first established in 1972 and operated flights in 1973. It has carried 350 000 passengers in its first year alone and gradually climbed numbers, eventually becoming global. Since its humble beginnings, Air Niugini has constantly strived to provide reliable, safe, profitable, and cost-effective flights while making sure that the customers receive the best service possible.
Its tireless efforts to become the premier airline in the region have made it reputable enough to bag various awards and recognitions. That said, Air Niugini is always on the lookout for ambitious individuals to work with across a range of areas to help them pursue their long-term visions and goals.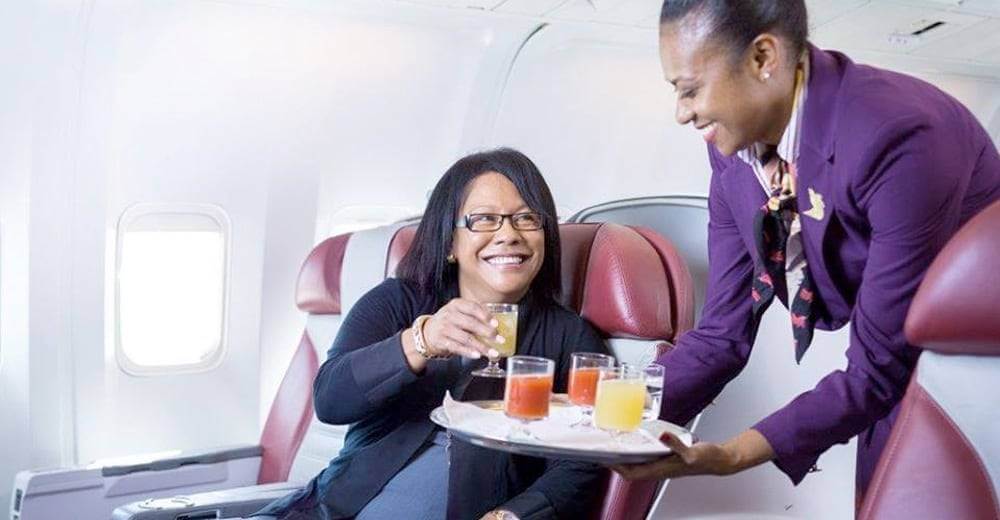 Responsibilities
You'll need to understand what a flight attendant's responsibilities are before deciding whether applying is the best route for you to take. It's undeniable that this type of career is a privilege and is thrilling due to the great perks you get from it in the first place, but this also comes with serious duties you need to deliver day in and day out. As part of the cabin crew, you need to be skilled in various areas to properly accommodate passengers and make sure that they remain comfortable and secure at all times. Knowing what your tasks are as a flight attendant for Air Niugini will allow you to have an idea about what to expect if you're hired for the job.
These are the responsibilities of an Air Niugini flight attendant.
Serve meals, refreshments or beverages to in-flight customers
Demonstrate how to use emergency equipment
Ensure passengers' safety by fastening their seatbelts
Tending to passengers' needs and concerns
Extend assistance to passengers, especially those with special needs
Administer first aid when necessary
Handle emergency situations calmly
Make sure that there are enough refreshment supplies and emergency equipment
Conduct pre and post-flight checks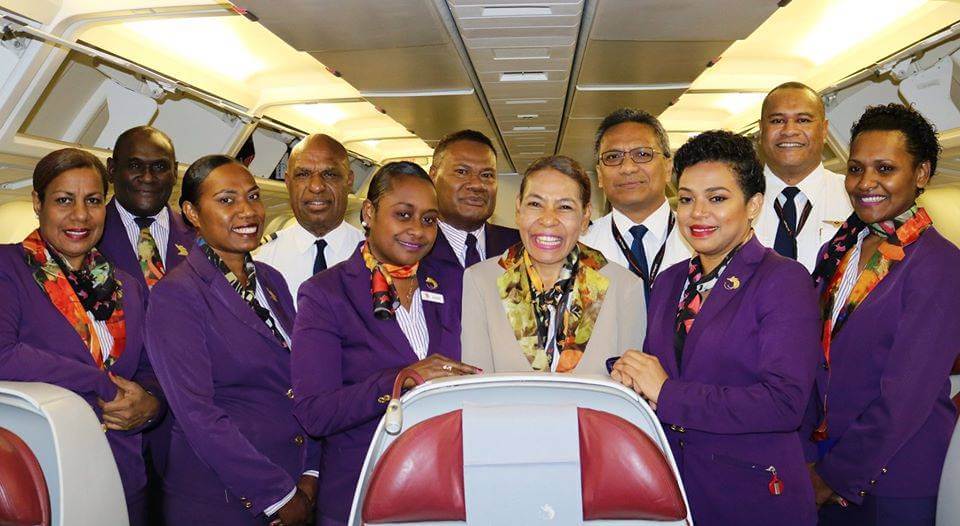 Qualifications
Air Niugini is dedicated to being Papua New Guinea's premier airline and is dedicated to maintaining its reputation by offering reliable and excellent customer service for passengers. As Papua New Guinea's national airline, it takes pride in offering access for people to travel to different destinations while boosting the country's tourism and economy. For this reason, Air Niugini recognizes the importance of choosing only the best candidates for the job who will show promising efforts to deliver what the job requires. It has established its own eligibility criteria to determine which ones best suit the position and who can best exemplify its mission and values as an airline company.
If you want to apply for Air Niugini's cabin, you'll first have to meet these qualifications.
Must be at least 19-25 years old
Must be single and not have any dependent children
Must at least be in Grade 12 with English and Math credit passes
Must be in great health. This is necessary so that you can operate equipment or systems according to airline procedures during various situations.
Must be fully vaccinated from COVID-19
Must be of sober habits
Females must at least be 160 cm tall and males 183cm.
Can speak, write, and read English. English is the standard language for communicating with passengers.
Candidates must be able to stay afloat without a flotation device for two minutes.
Candidates must be able to swim 50 meters without the help of a floatie
Knowledge of Motu and Pidgin is preferable.
Work experience in the hospitality industry or customer service is desirable.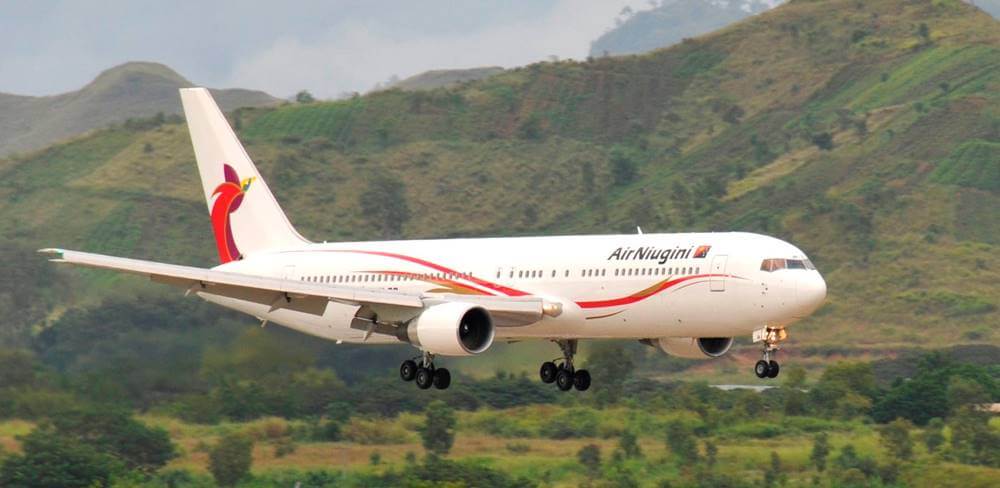 Document Requirements to Prepare
Your documents are crucial to the hiring process, especially since it provides recruiters tangible evidence or reference of your skills and your capabilities. These will serve as validation for how you can be the right candidate for the job, and it also provides them with enough information to contact you just in case.
Prepare these documents promptly for your application and before turning up for interviews.
Updated CV
Letter of application
Original or Certified copy of school certificate
Covid19 vaccination card
Full-body sized photograph
Where to Apply for a Job for Air Niugini Online
You can apply for a job at Air Niugini online through its Careers page HERE. Check the page for current vacancies, or you can also catch up on the latest announcements or information from its social media accounts listed at the end of this article.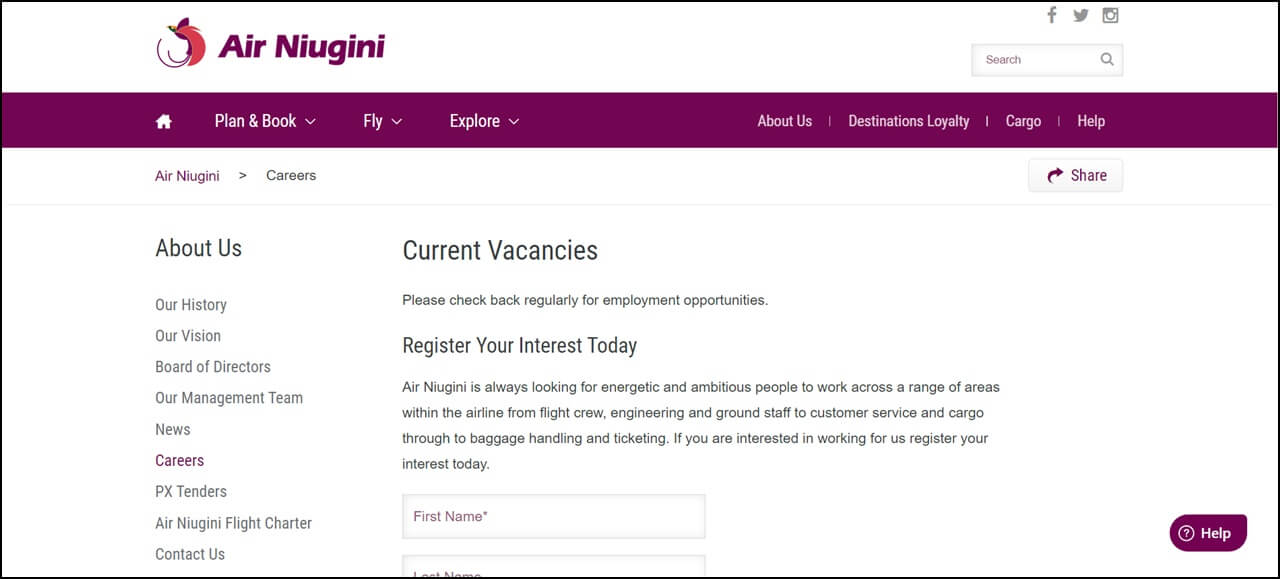 How to Become a Cabin Crew for Air Niugini
Below are easy-to-follow guidelines on how to become a flight attendant for Air Nuigini.
Step 1: Go to Air Niugini's Career page.
The first thing you'll have to do is to visit Air Niugini's Career page. Here, you will see a list of Air Niugini's current job vacancies.
Step 2: Choose what position you'd like to apply for.
From the list of current vacancies, select the position that you plan on applying for. Read the job description thoroughly and make sure that you understand what is needed.
Step 3: Fill in the application form.
Once this is finished, fill in the application form directly on the page, starting with your name, email address, contact number and letter of application. Then, attach and upload your resume alongside all the other required documents.
Step 4: Wait until you're contacted.
After submitting your resume, all you'll need to do at this point is wait until Air Niugini reaches out to you for the next part of your application process, which is the interview. Follow the instructions from there.
Monthly Salary of Air Niugini Flight Attendant
The estimated salary of an Air Niugini flight attendant is around PGK 3 000 monthly. The salary can range from around PGK 1 210 to roughly PGK 4 170.
Video: Air Niugini Company Expansion
This video follows the landmark year for Air Niugini and the important events that happened during this period. Moreover, the video also catches up with two of the longest-serving cabin crew members, Olga Apelis and Esther Sapulai, as they narrate their journey during Air Niugini's early days.
Photos: Air Nuigini Flight Attendant Photos
Below are some photos of Air Nuigini flight attendants in uniform. These can help you get an idea of what they wear, how they look, and their general aesthetic. Their uniform is designed to help them look professional as well as be comfortable in performing safety and emergency-related duties.
Frequently Asked Questions
The top most commonly asked questions are listed below to help you find out if you meet the some of the basic requirements in working for Air Nuigini as a flight attendant.
1. What age should I be to apply?
According to the qualifications, you must at least be 19 to 25 years old to be able to apply as a flight attendant for Air Niugini.
2. How can I apply for Air Niugini?
To apply, visit Air Niugini's career page and apply directly on their website.
3. Is there a height requirement?
There is. Qualifications state that females must at least be 160cm tall while males should be 180cm.
4. What do you usually do in training?
The training usually requires candidates to swim at least 50 meters without a floatie and be able to float for at least two minutes without a flotation device.
5. Where is Air Niugini's headquarters located?
The airline's headquarters are located in Port Moresby, Papua New Guinea.
6. Are there salary benefits or perks?
Yes. As an Air Niugini employee, you get paid sick leave, flight discounts, paid to house, paid holidays, and hotel discounts, among many others.
7. How long is the training for Air Niugini flight attendants?
The training usually takes around two weeks.
8. What are the skills needed to become an Air Niugini flight attendant?
Some skills you need to have as a flight attendant in Air Niugini are the ability to swim 50m without any help, skills in English, and the capacity to manage emergency and stressful situations.
9. Is a college degree required?
The airline's minimum requirement is for you to complete Grade 12 with credit passes in both English and Math.
10. What are my responsibilities as an Air Niugini cabin crew?
As a cabin crew, you are mainly responsible for ensuring customers' safety and security, serving meals, assisting passengers to their seats, writing reports, and more.
Summary
Hopefully, this guide can help you throughout the process of your application as an Air Niugini flight attendant. It can be quite tough to secure a position in this industry, but as long as you follow the right steps mentioned above and give your best in every part of the application process, you'll find yourself taking to the skies as a cabin crew of this reputable company.
Contact Information
AIR NUIGINI
Address: (of main headquarters) Port Moresby, Papua New Guinea
Telephone Number: (+675) 327 3780
Website: https://www.airniugini.com.pg/
Facebook: https://www.facebook.com/Air-Niugini-88806860236/
Instagram: https://www.instagram.com/airniugini.px/?hl=en
Twitter: https://twitter.com/airniuginiuk