Are you looking for an open position for flight attendants at Aruba Airlines? Working for Aruba Airlines as a cabin crew is up for your career. Aruba Airlines is a great place to work because of all the privileges of working in a high-class airline. 
Also Read: New York Layover Guide: Best Things to Do in 24 Hours
Consider this your in-depth handbook if you are a prospective Aruba Airlines cabin crew member. Find out what it takes to become a cabin crew, what they do, and how to apply for a job with this airline.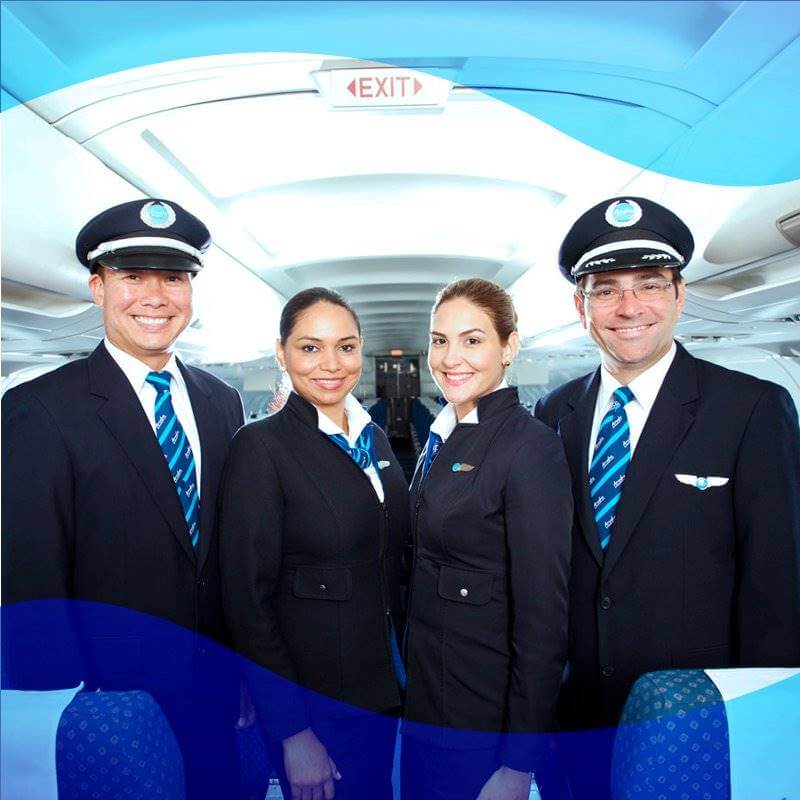 Overview of Aruba Airlines
Aruba Airlines serves as the principal airline in Aruba. It connects the island to the rest of the Caribbean with flights to Bonaire and Curacao and the mainland via Florida and Columbia. This airline's central hub is at Queen Beatrix International Airport in Oranjestad, which services the rest of Columbia and the Caribbean. 
The airline took a while to get off the ground after its 2006 inception, starting flights in 2013. Before receiving its Airlines Operation Certificate in 2013, the airline only offered charter flights; its first scheduled trip to Maracaibo, Venezuela, took place that year. 
Responsibilities
A flight attendant at Aruba Airlines is responsible for safety, comfort, and well-being of the passengers. They ensure travelers are taken care of before, during, and after every flight and maintain a friendly vibe with other passengers waiting for their flight. 
The following are the responsibilities that an Aruba Airlines flight attendant must do:
Provide comfortable and safe travel by informing, guiding, and assisting passengers on board airplanes. 

Do what you are told in the briefing. 

Initiate pre-flight safety checks. 

Assist passengers in finding their seats, checking their tickets, and greeting other customers. 

Transport passengers' beverages and meals. 

During an emergency, you should present and explain how to use the emergency equipment. 

Maintain constant vigilance and cabin security. 

Ensure everyone on board is safe by following all aviation rules. 

Help out the cabin staff and other travelers in times of need. 

Help travelers with specific needs, including elders, disabled persons, and children. 

Share your analytical reports regarding in-flight incidents.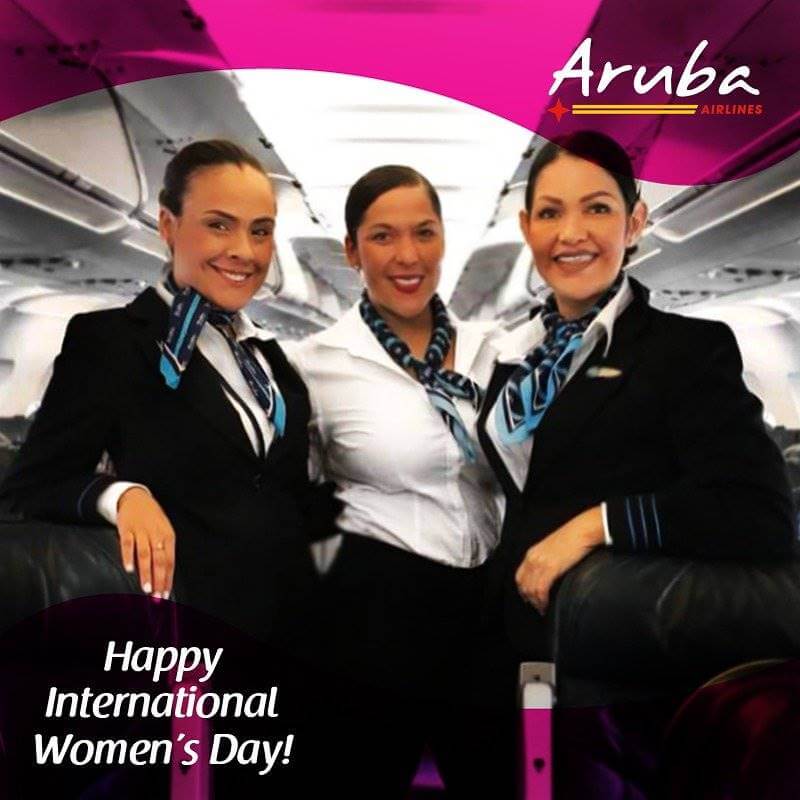 Qualifications
Now that you know the different responsibilities of a flight attendant at Aruba Airlines, the next thing you should know is the airline's qualifications. Like most airlines, Aruba also has some qualifications that applicants should meet. These are the following:
Applicants must be at least 18 years old

With at least a high school diploma or similar certificate

Ability to speak and write in English. Proficiency in other language is an advantage

Vision requirements must be at least 20/40

A love of travel and superior customer service skills are required

Will participate in psycho-technical and medical testing

Readiness to conform to Aruba Airlines' dress code (including body piercings, tattoos, and other professional appearance regulations

Applicants must be active

You need to be free from any major ailments or illnesses and must be in excellent health

The ability to swim is also required

The ability to meet the demands of passengers calls for strong willpower, ingenuity, and the capacity to remain calm under pressure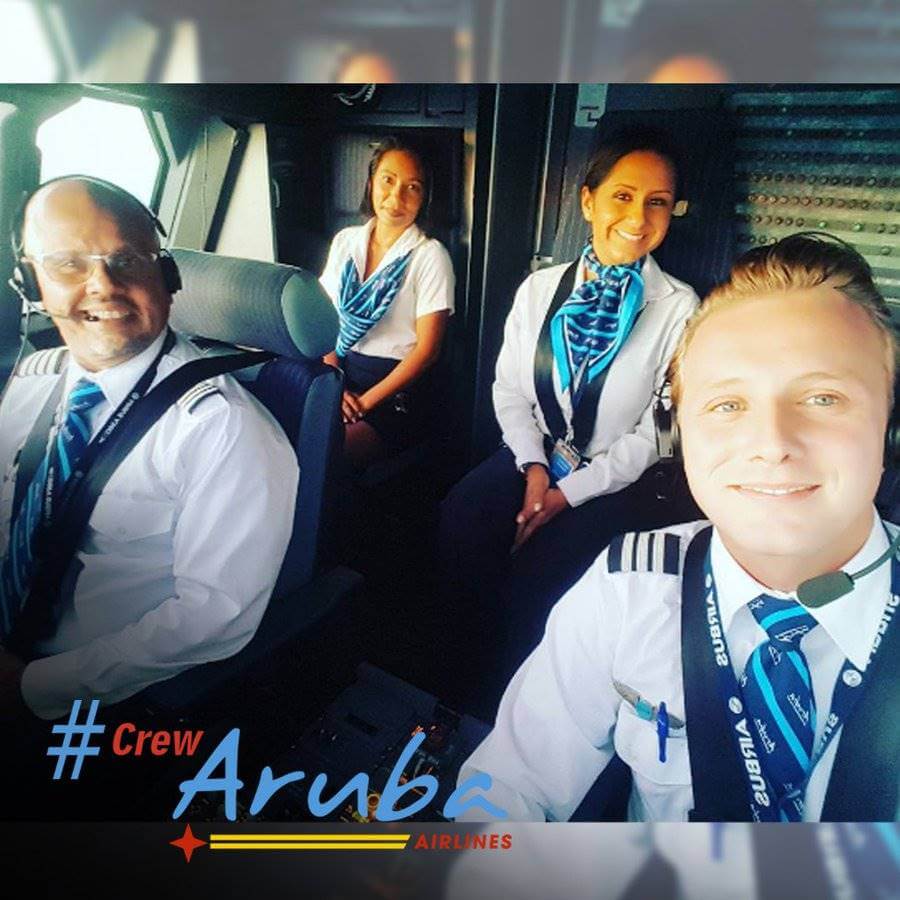 Document Requirements To Prepare
Aruba Airlines, like other airways, also conducts its hiring process online. This requires qualified applicants to have hard and soft copies on hand of the following documents:
Your latest curriculum vitae or/and resume

A passport with at least five-year validity

High school diploma or any other similar certificate

Fully-body pictures of yourself

Documents showing you are an experienced cabin crew (this only applies to applicants with past relevant work experience)
Where to Apply for a Job for Aruba Airlines Online
To apply for a position as a cabin crew, most airlines usually have their specific Careers Page. Considering that Aruba Airlines does not have a Careers Page on their official website, you may check for their updates in their social media accounts, including the following:
https://www.instagram.com/arubaairlines/?hl=en
https://www.linkedin.com/company/aruba-airlines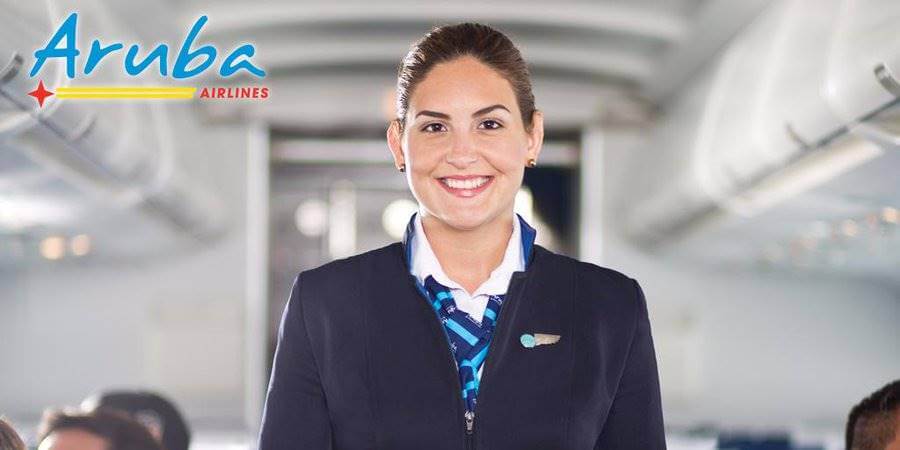 How to Become a Cabin Crew for Aruba Airlines
If you're an aspiring cabin crew for Aruba Airlines, here is the step-by-step process on how to apply for the airline's cabin crew team:
Step 1: Search for Open Positions as Flight Attendant with Aruba Airlines
As mentioned, Aruba Airlines does not have a Career page ready on its website. This is why interested applicants might check the company's social media accounts, including LinkedIn and Instagram. You can click the link above, which will direct you to their pages. However, you must have a LinkedIn account to apply for the airline's cabin crew position, and if you don't have one yet, you can easily create an account. 
Step 2: Get the Necessary Paperwork
You may see whether you meet the prerequisites after visiting the airline's social media pages. After that, you can gather all the necessary materials to apply for any open position. When applying for a job with Aruba Airlines, it is essential to ensure you have hard and soft copies of all the necessary papers before submitting your application. 
The airline may ask for more information once they have reviewed your resume. After submitting your application, you should regularly check your email and other electronic communications for updates. 
Step 3: Send your Application and wait for their Update
After you have gathered the necessary information, you may submit your application online. Double-check your information and link any relevant files to the appropriate sections of the web form. After that, you may wait for a response from the airline's recruiting staff to find out whether your application was accepted. 
Step 4: Participate in the Interview and Assessment Processes
If your application is accepted, the first step in the screening process will be an interview with the airline. Questions during the interview will focus on the cabin crew's role and the organization. Be prepared with in-depth information to address any of the recruiter's queries. 
In addition to the interview, you may be required to participate in further testing to determine whether or not you are a good fit for the position. Multiple medical tests, including a physical exam, will be performed. 
You will be ready to begin your training with Aruba Airlines if you pass each test. 
Step 5: Finish the In-House Cabin Crew Training Program at the Airline
Each candidate who makes it through the screening process and interviews will be required to participate in the airline's training program. Classes will be offered to educate potential employees on the skills they need to succeed on the job. 
Now that you have completed the necessary training, you may join the cabin crew team at Aruba Airlines.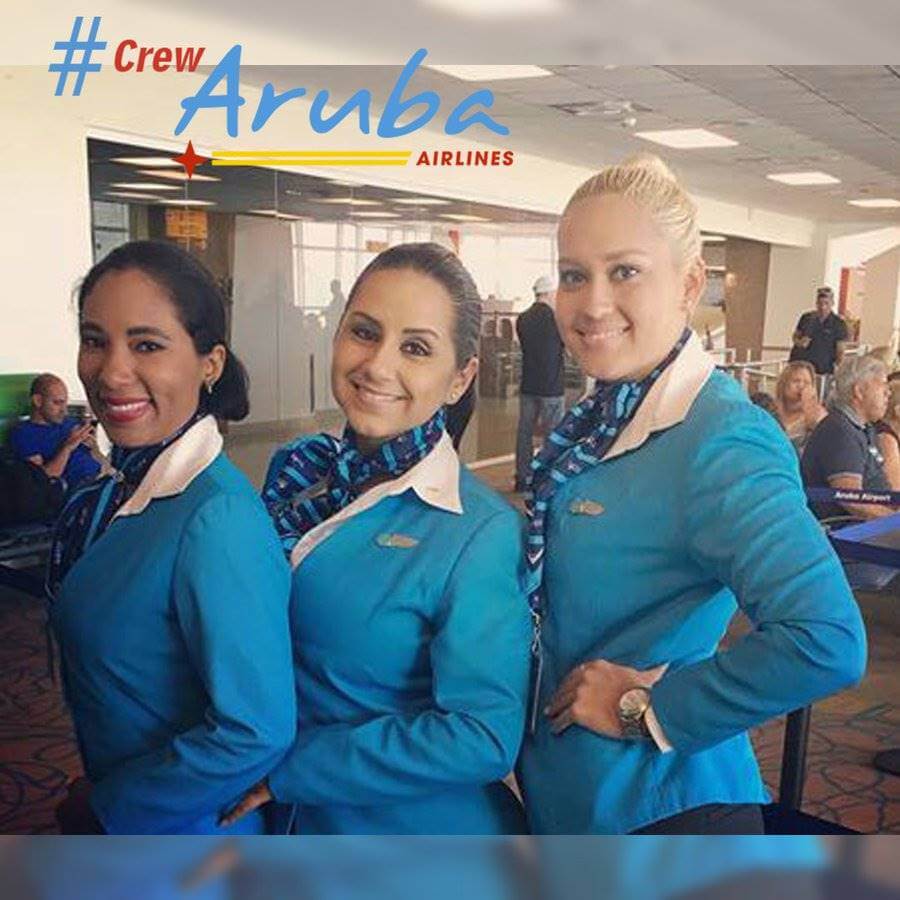 Salary and Benefits of an Aruba Airlines Flight Attendant
A flight attendant in Aruba may expect a monthly salary of roughly 1,530 AWG. The salaries start with 700 AWG and go up to 2,420 AWG. This is the typical salary, which considers housing, transportation, and other allowances, and is paid monthly. Flight attendant salaries may range from $30,000 to over $60,000 annually. The corporation also provides its employees free uniforms, transportation, housing and other perks.
Video: Aruba Airlines Promotional Video
This promotional video was produced by Aruba Airlines to highlight the company's involvement with a local Multimedia Non-Governmental Organization. To help the Switch Foundation, Aruba's Multimedia NGO, with The Feria Social 2015's graphic design, videography, and photography needs, Aruba Airlines sent in two expert volunteers from Venezuela. To inspire adolescents in Aruba to support 20 social NGOs via a focused three-month initiative, the Ministry of Social Affairs, Labor, and Youth Policy hosted by Feria Social, a Social Fair in 2015. 
Photos:

Aruba Airlines

Flight Attendant Photos
Check out these photos of Aruba Airlines' Flight Attendants in uniform. As you can see, the uniform is meant to be stylish and functional at the same time. It also helps preserve the individual's and the company's image of professionalism and excellent attention to detail.
Frequently Asked Questions
The following are the frequently asked questions about Aruba Airlines with their corresponding answers:
1. When applying for a position as a cabin crew in Aruba Airlines, would I be required to take a psychiatric exam?
Aruba Airlines requires applicants to provide a medical certificate to prove their mental fitness.
2. Which languages must Aruba Airlines flight attendants be fluent in to be hired?
English language skill is essential requirements to meet before applying as a cabin crew in Aruba Airlines. Proficiency in another language such as Spanish may be an advantage.
3. How much do flight attendants in Aruba Airlines get paid monthly?
A flight attendant in Aruba may expect a monthly salary of roughly 1,520 AWG. 
4. Is Aruba Airlines a well-established aviation company?
Other Aruba airlines sprung up after Air Aruba suspended operations, but they all eventually folded. Regarding service, Aruba's largest airline is undoubtedly Aruba Airlines. In a nutshell, they plan on expanding the business in the future. 
5. How old do you have to be to work as a flight attendant with Aruba Airlines?
Applicants must be 18 years old and above to apply to this aviation company.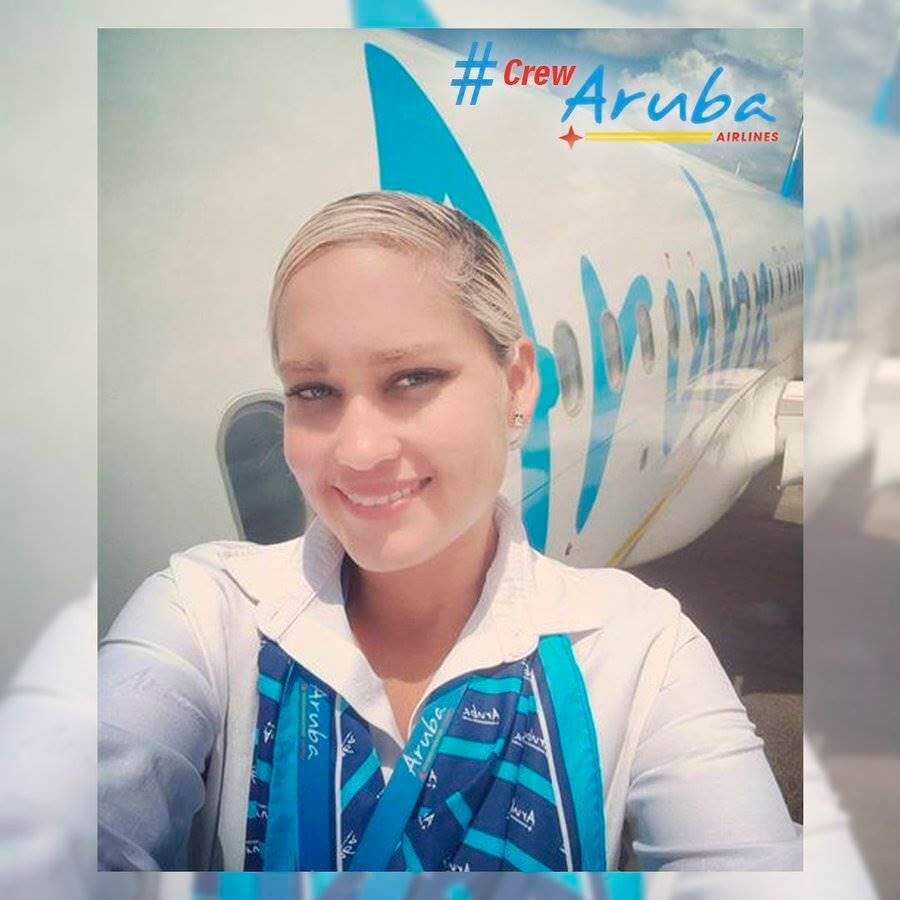 Summary
The application process for working as a cabin crew for Aruba Airlines has come to a close. If you are interested in working for the airline but can't find a jobs page on their site, your best bet is to follow their official social media profiles like Instagram and LinkedIn. To be considered for the subsequent phases of the airline's hiring process, you must submit an online application and wait for a response. 
The lengthy application and training procedure is Aruba Airlines' method of vetting potential employees thoroughly and selecting the best ones. Feel free to use this manual at any point if you have any doubts or questions as you get ready to submit your application. 
Contact Information
ARUBA AIRLINES
Address: Aruba Airlines NV, Cumana 69, Oranjestad, Aruba
Website: https://www.arubaairlines.com
Facebook: https://www.facebook.com/aruba.airlines.curacao/
Instagram: https://www.instagram.com/arubaairlines/
Twitter: https://twitter.com/ArubaAirlines