SmartLynx is a worldwide recognized provider of ACMI, cargo, and charter services. It provides top airlines in Europe, the United States, Asia, and Africa with a comprehensive variety of aircraft, crew, maintenance, and insurance options. The airline ensures the highest level of customer service, performance and technical reliability. In fact, it currently has a fleet of 53 aircraft with Latvian, Estonian, and Maltese Air Operator Certificates (AOC). This allows their partners to meet their capacity requirements without the burden of expensive fleet expansion and crew costs.
Also Read: 5-Day Trip to Italy: Milan, Lake Como, and Venice
As an aspiring Flight Attendant, you will be showered with proper training. SmartLynx makes every effort to ensure the training and safety of its personnel and aircraft. The SmartLynx Training Centre provides thorough type rating courses for the Airbus A320 and Boeing 737 series, as well as Cabin Crew training. To become a part of this company, here are the Flight Attendant Requirements and Qualifications you need to have.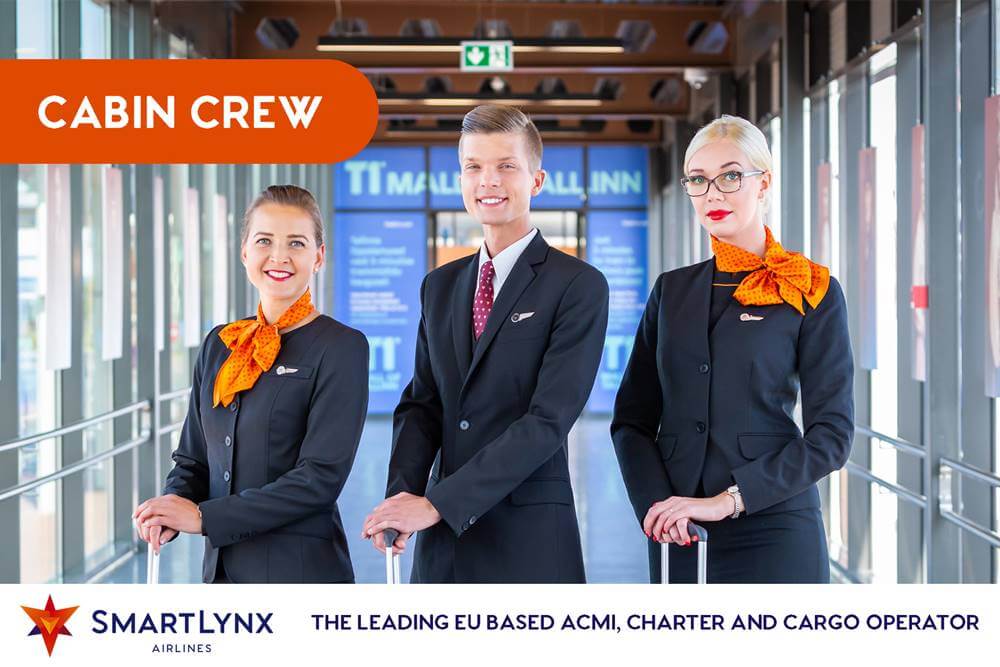 List of Requirements and Qualifications to Become a SmartLynx Cabin Crew
Valid passport with no restrictions for international travel.
Passport or work permit from the EU (unrestricted).
Excellent command of the English language: at least ICAO level 3 or equivalent.
Swimming ability of 25m without assistance.
Perfect appearance: no obvious tattoos or body piercings that cannot be concealed.
Willing and able to perform 24-hour shifts, seven days a week, 365 days a year.
Capability to work in a multicultural setting.
Willing and capable of spending extended amounts of time away from home.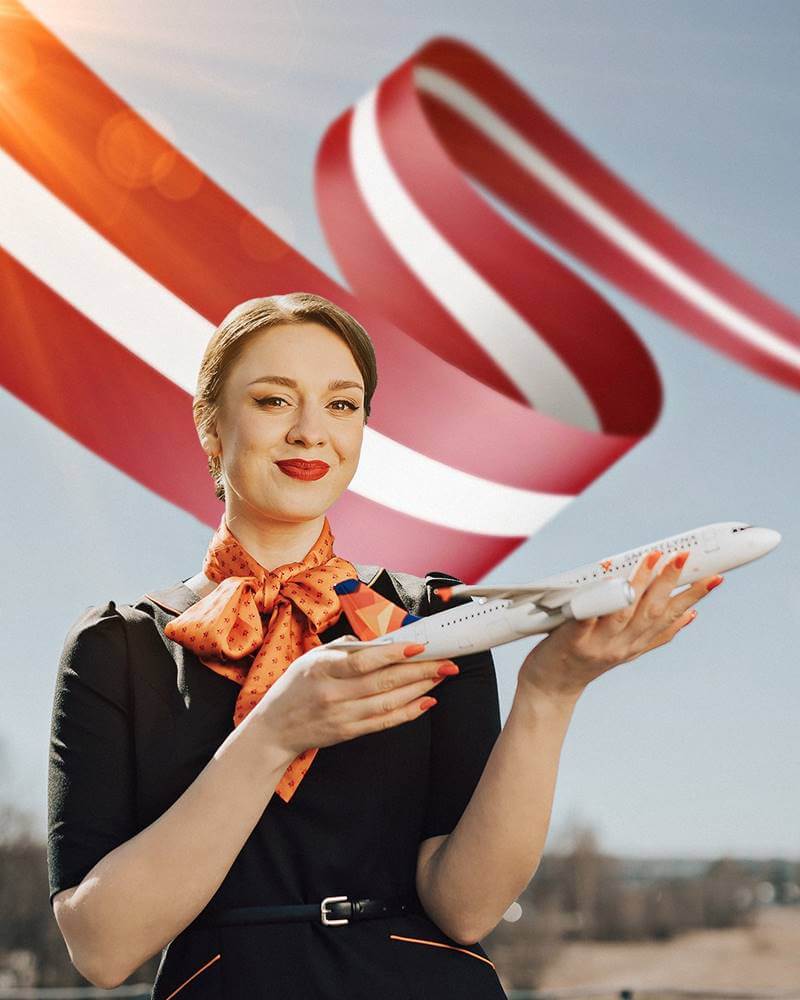 Responsibilities:
Guide and help passengers in terms of safety and comfort.
Greet and welcome guests as they enter the aircraft.
Always conduct pre-flight safety inspections to ensure the safety of passengers.
Assist passengers in finding their seats.
Prepare and serve passengers' drinks and food.
Follow all aviation rules and regulations.
Demonstrate emergency equipment and provide passengers with instructions on how to utilize it.
Assist passengers and cabin personnel during emergencies.
Prepare and submit flying incident reports.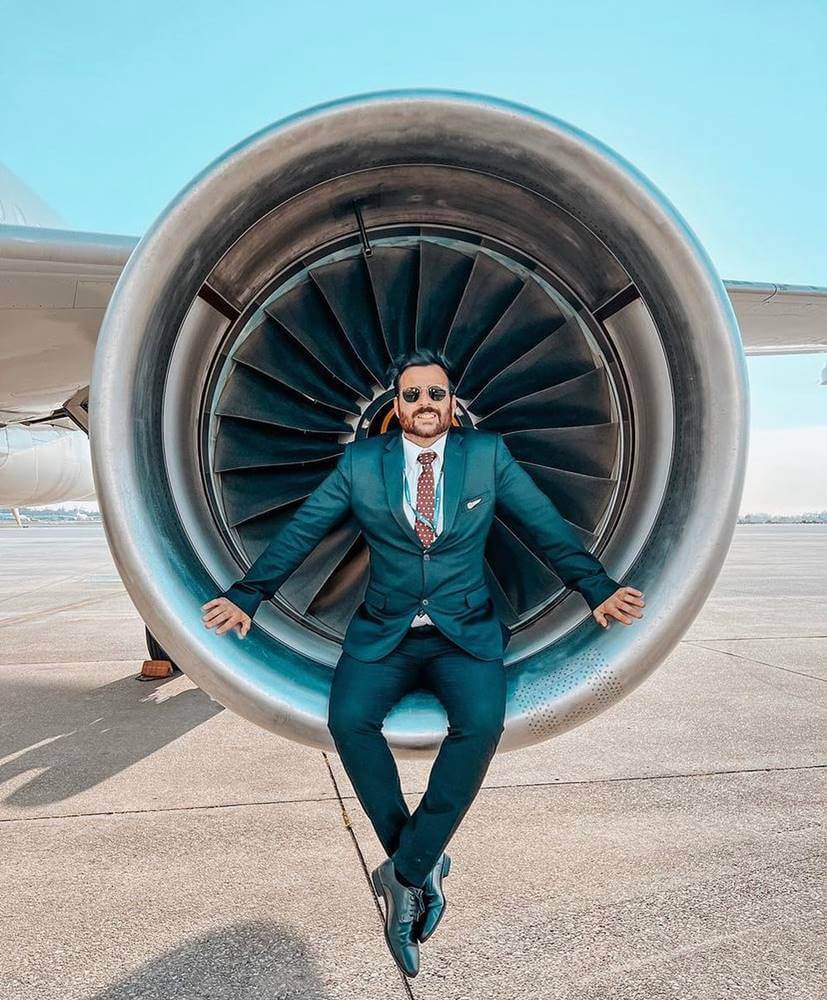 Application Process
Step 1: After completing all the requirements or documentation you need for the application. You can go to SmartLynx's official website at https://www.smartlynx.aero/en.
Step 2: Once on the homepage, check for the Career Section of the site. Scroll down and you will see the "CAREER SECTION", under this choose "JOIN US"
Step 3: Scroll down and you will see all career opportunities per position. Choose "CABIN CREW" and click on the link provided. Read all the guidelines provided and fill up the online application form at the bottom part of the page.
Step 4: You will be asked to upload plenty of documents such as CV and resume. Make sure to have all the listed documents and upload them in complete form. Wait for the company's response regarding your application.
While waiting, you can take this opportunity to read about the company and possible interview questions and answers. When contacted, make sure to wear something professional and comfortable. You may be asked to participate in various cabin crew assessments as part of the hiring process.
Step 5: After successfully passing all stages of the hiring process, you will be asked to join the flight attendant training program which will cover safety, emergency, medical, customer service and other aspects of the job. Exams will follow after the training to test your knowledge and skills. These exams need to be passed in order to receive your flight attendant license and take your first duty flight.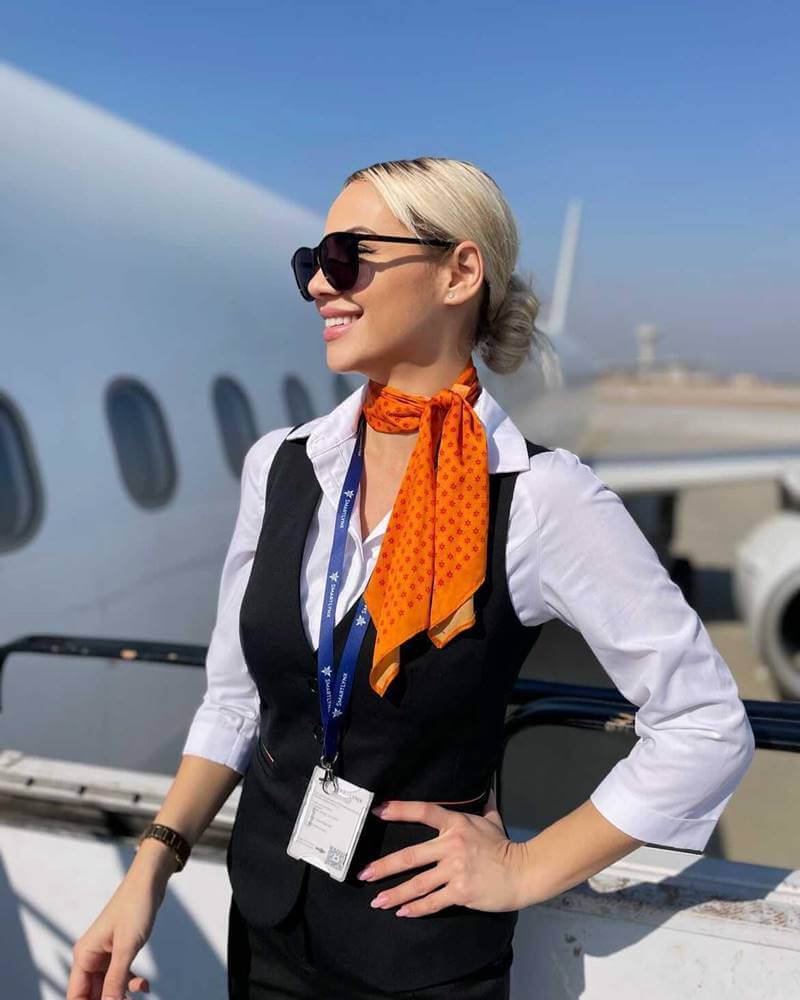 Salary and Benefits
A Flight Attendant in Latvia normally earns roughly 920 LVL per month. Salary ranges from 480 to 1,410 LVL. This is the average monthly payment, which includes housing, transportation, and other perks listed below:
A salary that is competitive – To remain competitive and react to the market, SmartLynx conducts salary research.
Personal growth and training – The airline promotes growth and development by giving its employees the tools they need to succeed.
Dental and health insurance – SmartLynx offers complete health insurance that includes dental and mental health care.
Food and beverages – The airline provide complimentary meals, two completely equipped kitchens, a mini-market, and coffee nooks for socializing and taking breaks.
Sports and health – SmartLynx encourages healthy living by supplying fresh fruits on a daily basis and conducting fun sports events.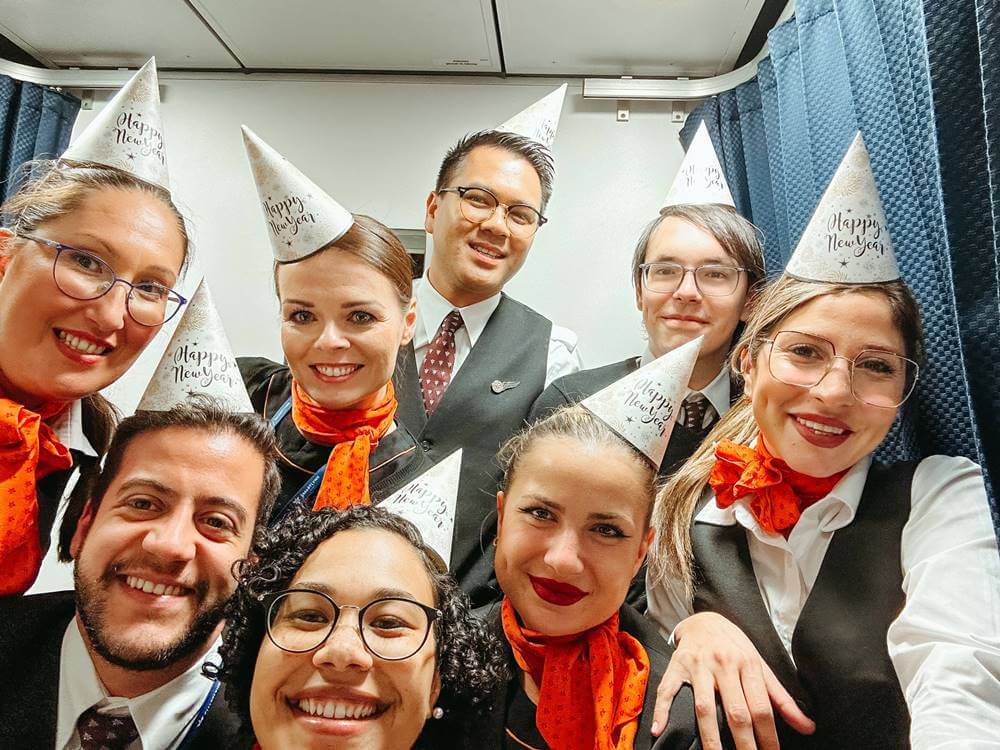 Video: Smartlynx Womens Day Video
SmartLynx believes in Women's Power. This video presentation of SmartLynx for Women's Day shows how women play their roles perfectly inside the airline. There is no gender discrimination allowed in this company, so if you are a woman who desires to be in the world of aviation, you are welcome at SmartLynx.
Photos: SmartLynx Cabin Crew Uniforms
Check out these pictures of SmartLynx crews while working in their uniforms. As you can see the uniforms are meant to look both stylish and professional as flight attendants are, by default, brand ambassadors of the airline.
Frequently Asked Questions
The following are some of the common questions asked about SmartLynx:
1. Can I get an update regarding my application? How?
After submitting your application, you must wait many weeks, if not a month. And, if you believe your application has not been reviewed after a long period of time, you can request an application update. Understand that airlines have a large number of applications to assess, especially if applications are submitted online.
2. Do they provide free meals to Flight Attendants?
Almost every airline provides free meals for their fleet members and SmartLynx is one of these airlines. In fact, you will also get a competitive salary.
3. Do I still need to attend the training if I already undergo a program from a private institution?
No matter how many trainings, seminars, and courses you have accomplished in the past, you still need to undergo the airline's training. SmartLynx provides thorough training to its Flight Attendants.
4. Where is the exact location of SmartLynx?
SmartLynx Airlines Limited, formerly known as LatCharter, is a Latvian charter airline based in Mrupe that operates wet lease out (ACMI) flights, holiday charter flights, and ad hoc passenger charter flights throughout Europe, Africa, and Asia.
5. What benefits does SmartLynx have for Cabin Crews?
Travel expenses are compensated bimonthly
Global presence
Accommodation with assistance
Life as a cabin crew member is exciting and ever-changing
Colleagues from every continent
Life beyond your comfort zone
Being a member of the aviation community
Possibility of career advancement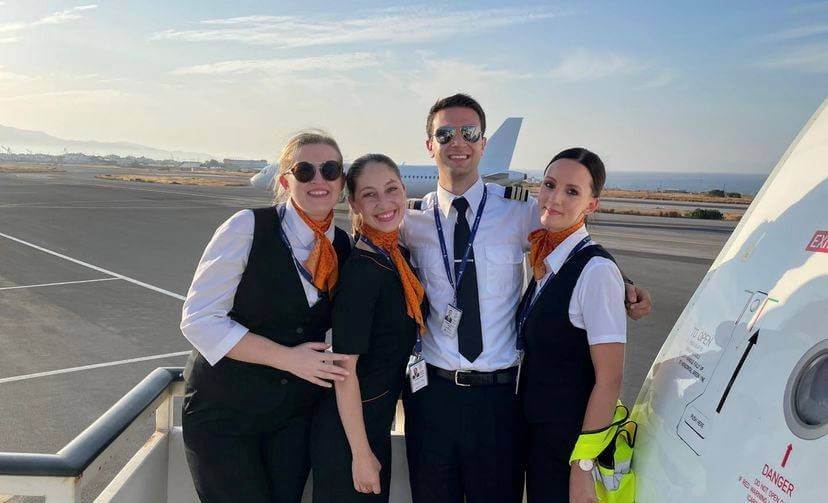 Summary
SmartLynx has been offering dependable air travel services for over thirty years, with its headquarters in Riga and offices in Estonia, Lithuania, and Malta. SmartLynx, a member of the Avia Solutions Group, delivers cutting-edge, end-to-end capacity solutions for both passenger and cargo airlines worldwide. This is one of the best airlines that provide competitive salaries in Latvia. So take the chance to become part of this airline.