Air India is India's flag carrier airline, operating a fleet of Airbus and Boeing aircraft. It is headquartered in New Delhi, with Indira Gandhi International Airport serving as its primary hub. The airline was founded on October 15, 1932, and now offers regular flights to 60 overseas destinations on four continents. With a market share of 18.6 percent, it is India's largest foreign airline. India's national carrier also intends to expand its global network with one of its wide-body aircraft, the Boeing 787 Dreamliner.
Also Read: Cabin Crew Interview: How to Sell Yourself
Today is your chance to be a part of India's most popular airline. But remember, to use your time and effort efficiently, make sure to read all the basic requirements needed as airlines do not consider applicants who cannot fit the basic requirements they have set. If you want to pursue a career in the aviation industry, here's what you need to make it happen.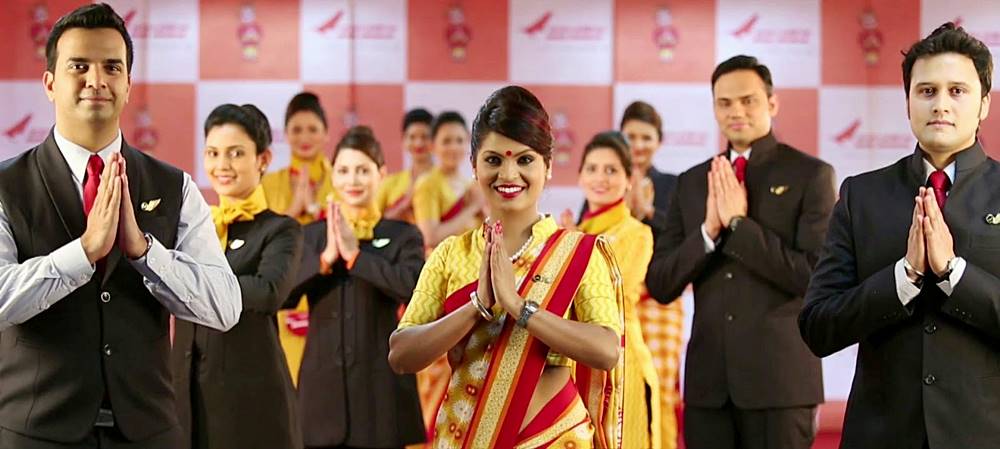 List of Requirements and Qualifications to Become an Air India Cabin Crew
You must be 18 and 27 (for freshers), and 32 years old for experienced.
Must completed at least H.S. The government or university will recognize the 10+2 or 'Intermediate board exam.
With 6/6 vision.
Fluency in English and Hindi.
Your height must be at least 160 cm tall for Female and 172 cm tall for Male.
Males must have a BMI between 18 and 25, while Females must have a BMI between 18 and 22.
You must have  clear voice and an accent when speaking.
Must be able to provide a valid SEP license for experienced candidates.
Responsibilities:
Upon boarding, greet and welcome guests warmly.
Checking the passengers' tickets and directing them to their assigned seats.
Provide information and direction that guests needs.
Maintain safety and provide pleasant experience to each passengers.
Responsible for establishing trust and outstanding connections with the team members.
Checking and monitoring the cabin's safety and security.
Preparing and serving food, beverages, and other necessities for passengers.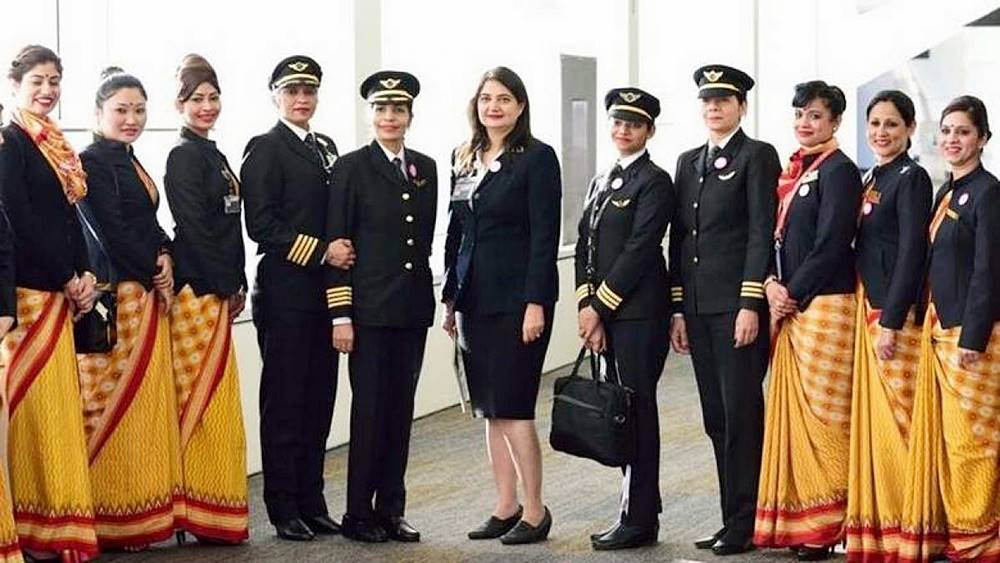 Application Process
Step 1: Go to Air India's Airlines' official website at http://www.airindia.in/. Once on the homepage, check for the Career Section of the site, which is located at the bottom of the page.
Step 2: Click on "CAREERS" and choose if on the vacancies available. Flight Attendant positions are labeled as "CABIN CREW." if the application process is Walk in, then check how to go on their recruitments base.
Step 3: If there is a provided application form, provide all the necessary information in complete form.
Step 4: After providing all the information and files needed, wait for the airline's confirmation. This may take some time so be patient.
Step 5: While waiting, you can study more about the airline and practice possible question and answer for the initial interview.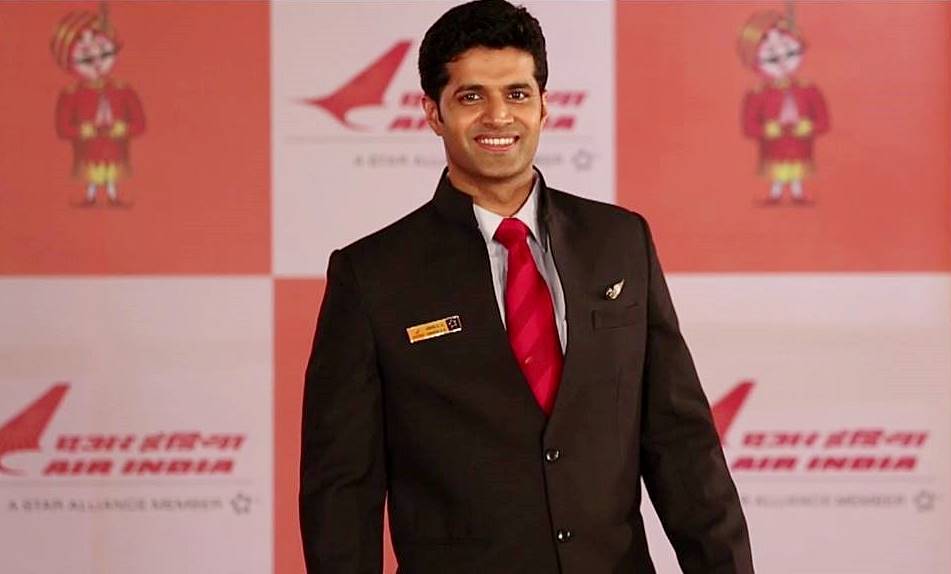 Salary and Benefits
The annual total salary for a Cabin Crew at Air India is expected to be 527,806 rupees. The extra salary is anticipated to be $19,208 per year. Bonuses, stock options, commissions, profit sharing, and tips are all possible forms of additional compensation.
Life Insurance for Crews
Health Benefits
Flying Allowance
Free Travel and other subsidies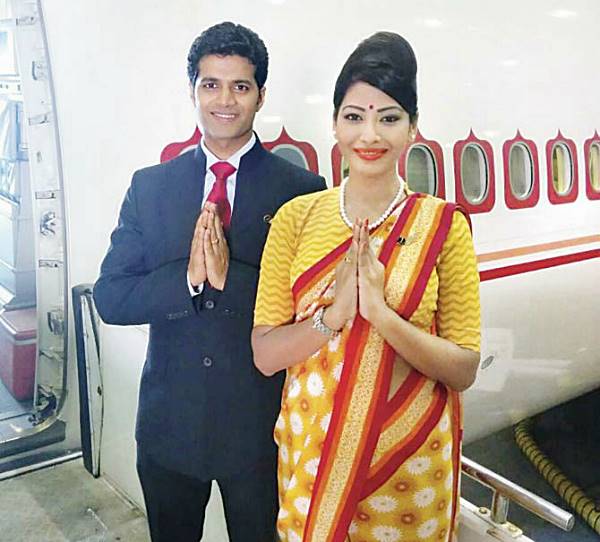 Video: Air India cabin crew recent walk-in interview whole procedures explained. Must watch #airindia
What do walk-in interviews look like inside the airline's facility? What do aspiring FAs do during the assessment? Here is a sneak peek of how the recruitment process happens. This video will let you see the usual scenario during a recruitment day and what must be done in that couple of hours.
Photos: Air India Cabin Crew Uniforms
Check out these pictures of Air India crews so you can see what they look like in uniforms:
Frequently Asked Questions
The following are some of the common questions asked about Air India:
1. Do I need to have a perfect vision when applying for Air India?
No, you can still apply as a flight attendant or cabin crew even if you don't have perfect eyesight because you can wear contact lenses. The required vision is 6/6.
2. What is the Postal address to send the Air India application?
You can send your application to Personnel Department Alliance Bhawan, Domestic Terminal-1, 1.G.1 Airport, New Delhi – 110037. However, it can vary depending on the region you're applying to.
3. Does Air India offer online submission of the Application Form?
You can download the application form for Air India online, but you need to submit it through Post or courier. Sometimes they post Cabin Crew hiring for walk in processing.
4. Where can I apply as a Cabin Crew for Air India Airline?
You can apply as a cabin crew for Air India through their official website on the Career section by downloading the form and submitting it through the mail. You can also check if there is a walk in hiring for Cabin Crew aspirants so you can go directly to their office.
5. Do I need to be tall to be a flight attendant at Air India?
There is a particular height requirement to apply as a flight attendant of Air India: 160 cm for females and 172 cm for males.
6. Can I apply as a Cabin Crew at Air India even with Tattoo?
Yes, as long as the tattoos are not visible when you wear your uniform.
7. How to send my Application Form?
Once you have filled in and signed the application form, you can send it by courier or postal mail to the given address.

Summary
Because of its name labeled as the most popular carrier in India,  Air India is an excellent place to begin a Cabin Crew career, particularly for recent graduates. As cabin crew or flight attendants, Air India expects dependable and responsible professionals with a strong dedication to and enthusiasm for servicing their customers. It's also critical for the organization to hire people who can communicate well with passengers and other crew members. Furthermore, the airline is looking for applicants with strong personalities who can assure the safety and comfort of those flying with them. So if you are confident enough that you can do all of these, then try sending your application now!