Cubana Airlines, or "Cubana de Aviacion" in Spanish, is Cuba's national and oldest airline. It was established in October 1929, making it one among Latin America's first airlines. Its corporate offices are in Havana, and its primary base is at Jose Marti International Airport. Currently, Cubana Airlines is the leading airline in Cuba with more than 20 network countries all over the world mainly in Europe, the Caribbean, South, Central and North America.
Also Read: How to Answer: What does excellent customer service mean to you?
Since the commencement of Cubana Airlines' flight operations, they have prioritized customer service and improvement efforts. Cubana's branding "Cuba's Gateway to the World" emphasizes their vision of offering travelers arriving and departing Cuba with safe, efficient, and excellent services. In line with this, hiring the most qualified professionals is one of the key ingredients in becoming the country's largest airline.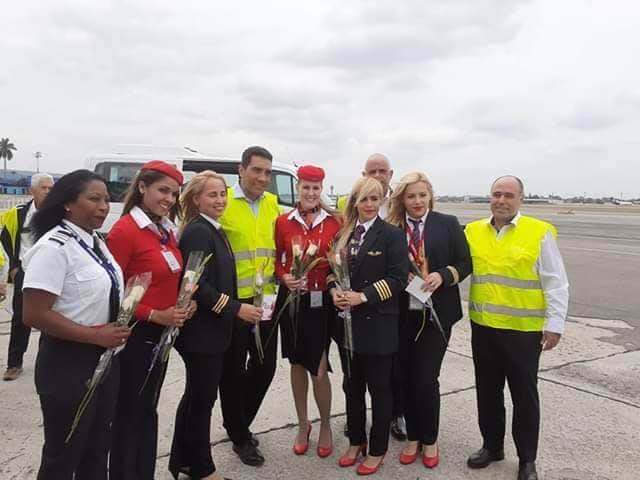 List of Requirements and Qualifications to Become a Cubana Airlines Cabin Crew
Considering that Cubana Airlines is the leading airline in Cuba, the airline aims to deliver services and customer attention at the same level as its competitors, with security and punctuality as the main distinctive attributes. If you wish to be a flight attendant of Cubana Airlines, listed below are the qualities they are looking for:
Valid EU Passport with no restrictions
At least three years of professional experience in customer service is an advantage
Proficient in both spoken and written English and Spanish
Category B driver's license with no restrictions
Should have a well-groomed, friendly, and confident appearance
Punctuality in arriving at the site
Operational readiness and resilience
High level of self-organization and self-responsibility
Good communication and cooperation abilities in an intercultural setting
Willing to work on holidays, weekends, and night schedules
Application Process
Step 1: Check for position vacancies on their site
The application procedure to become a flight attendant with Cubana Airlines is rather simple. You may visit their official website at the career section to check for flight attendant/ cabin crew vacancies.
Step 2: Prepare all the documents needed
If there is an opening for the flight attendants in Cubana Airlines, you may start preparing all the necessary requirements for submission. The most common requirements would be your personal Curriculum Vitae or Resume that should be updated with your most recent job experiences. A valid passport for Europe without any restrictions. Make sure all of these requirements are ready and complete.
Step 2: Online submission of documents
Submission of the requirements online may be achieved by submitting it directly on the official page of Cubana Airlines or through affiliated job-searching websites. If you discover the job posting on their official page, you may submit your requirements and application there. If you spot the job vacancy on another website, you may also apply through an affiliated website.
Step 3: Prepare for the Interview
After the initial screening, if you were able to surpass the initial part of the recruitment process, you will receive a confirmation and your interview schedule. On the assessment day, you will be able to meet the recruitment team as well as the staff of the airline so make sure to learn the Cubana Airlines thoroughly. Prepare for the interview by going through some possible interview questions available online. You may also read about the company's history in order to show your interest in the company.
Step 4: Wait for the confirmation and result of the interview
After the assessment, the decision may take some time. You might be able to hear from the recruitment team again after several days or weeks. If you have successfully made it through the last phase of the recruitment process, you will start your training and will receive your deployment schedule.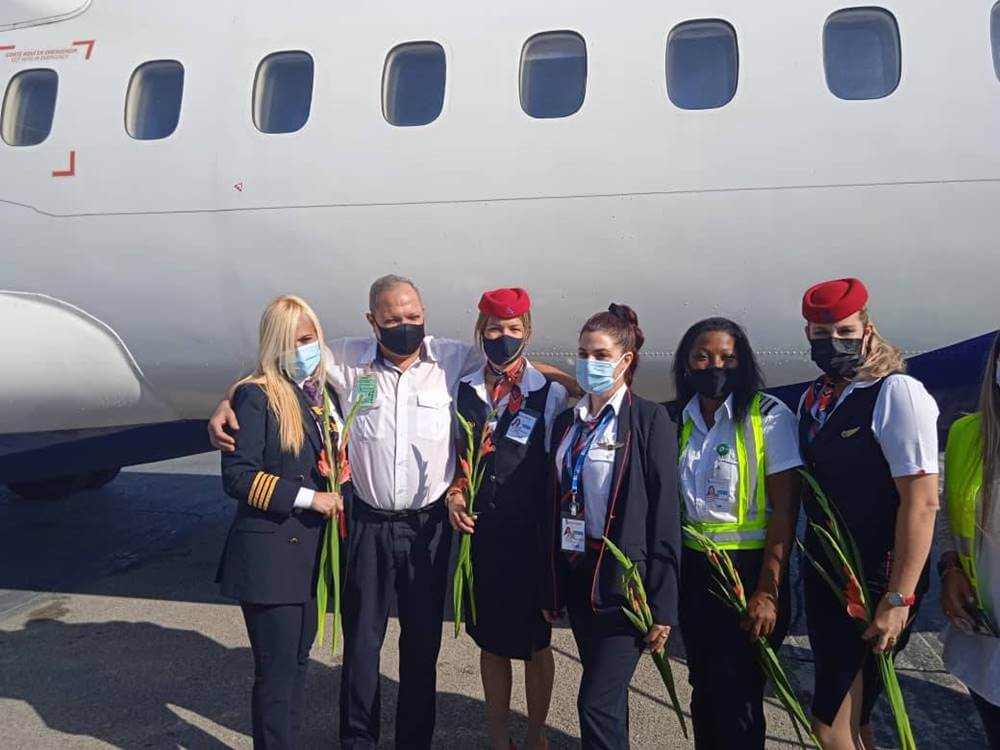 Salary & Benefits
Monthly Income of 7,580 CUP to 22, 300 CUP
Housing and Transportation Benefits
Hotel and Travel accommodations
Holiday bonuses
Video: International Women's Day celebration of Cubana Airlines
Watch this video as the Cubana de Aviacion Airlines celebrated the International Women's day at the Jose Marti International Airport.
The women of Cuba celebrated International Women's day by having a flight with their ATR-72 with all female crew and staff. From the pilot, to the flight attendants, and the airport crew, the whole flight was operated by women. According to their corporate president, this event was made to commemorate the women who also contribute 38% of the total workforce. They also acknowledged all their female pilots in Cubana Airlines.
Photos: Cubana Airlines Cabin Crew Uniforms
Check out these pictures of Cubana Airlines crews so you can see what they look like in uniforms:
Frequently Asked Questions
Here are some common questions and answers about the job requirements as a cabin crew for Cubana Airlines:
1. What are the main roles of the flight attendants?
Flight attendants are the ones responsible for providing safe, efficient, and exemplary customer service to their passengers in flight. The roles of being the cabin crew in a flight includes preparing the flight, briefing the agents and passengers, supervising the loading of the plane, and discussing with pilots the flight plan. Flight attendants are also responsible for assisting passengers in an emergency.
2. Do flight attendants have training before deployment?
Yes, before deployment, flight attendants receive initial cabin crew and flight attendant training that include a decent range of subjects and courses required for the operation of the flight.
3. Is Cubana de Aviacion a promising airline?
Cubana de Aviacion is a national airline based in Cuba, as well as the country's largest airline. The airline may not be the most prominent international airline in recent years, but it is an industry pioneer with nine decades of expertise.
4. Are the flight attendants allowed to have visible marks of tattoos?
No, just like in any other airlines, Cubana Airlines accept flight attendant applicants with no visible marks of tattoos and with pleasing physical appearance.
5. Do I have to be fluent in Spanish to be a flight attendant in Cubana de Aviacion?
Yes, since Cubana Airlines primarily serves Europe and the Caribbean, being proficient in both spoken and written English and Spanish is required and advantageous on the job.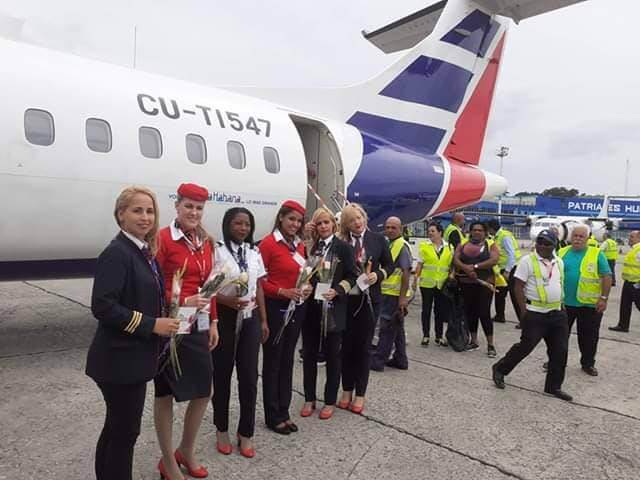 Summary
Cubana de Aviacion is an experienced airline with over 80 years of aviation history.  Service to Canada and Europe is steadily increasing. Today, it continues to fly across the world with its 17 aircrafts with a vision of providing travelers arriving and departing Cuba with safe, efficient, and excellent services. If you wish to be a flight attendant in this airline, there are particular requirements that you need to meet. A valid EU passport with no restrictions is essential, and bilingualism is advantageous.
High customer and service orientation is also a must in becoming one of their flight attendants. If you believe you are qualified to join their team, you may check for job openings on their official website.