Eurowings is a well-known airline headquartered in Dusseldorf, Germany, and it plays a significant role in the aviation industry. Serving numerous destinations, the airline is recognized for connecting people to various parts of the world, making travel more accessible and convenient for its passengers.
Also Read: Eurowings Flight Attendant Requirements and Qualifications
The company's commitment to providing quality services and a safe travel environment has earned it a solid reputation among travelers. This article will explore key aspects of the company, from its history and services to its work culture, providing a comprehensive look at what makes this airline stand out.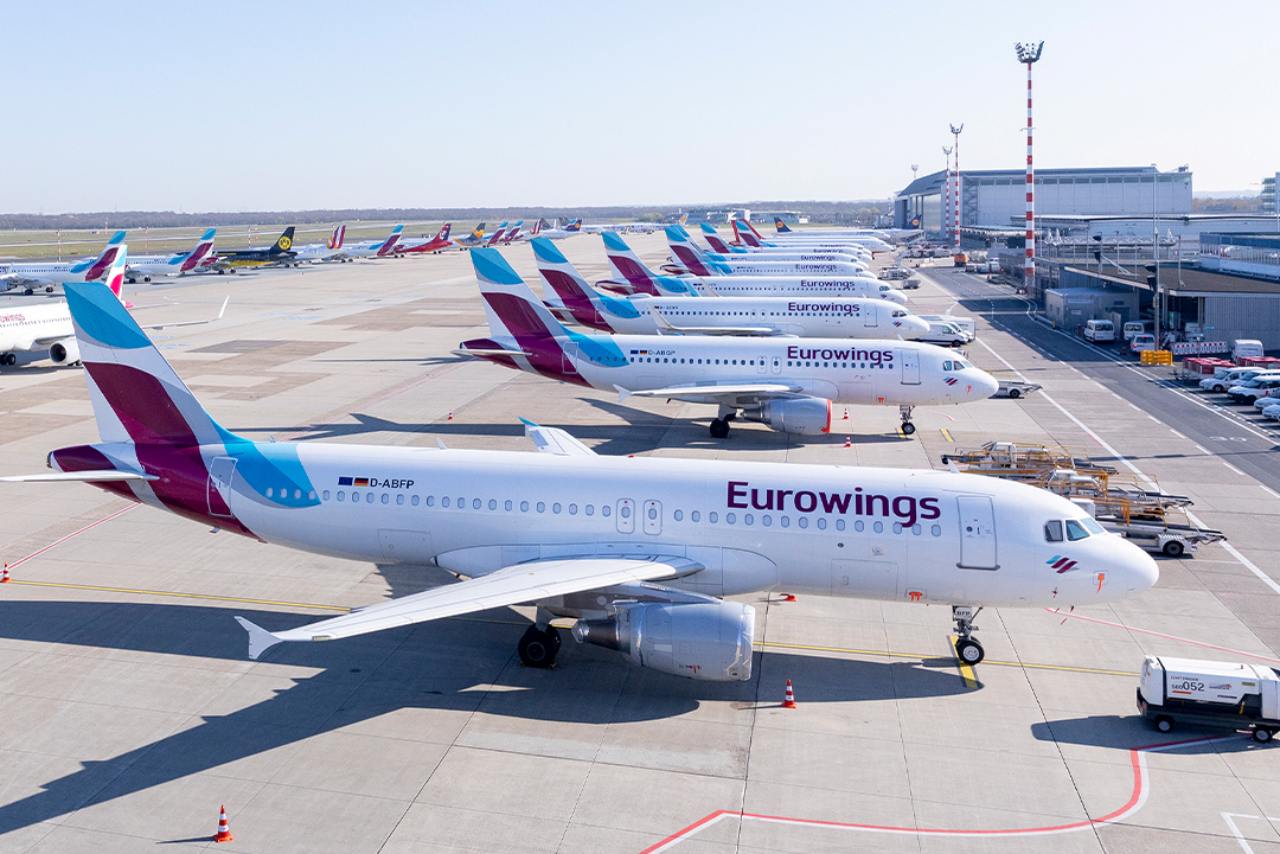 Quick Facts
Airline Name:

Eurowings 

Airline IATA Code:

EW

Headquarters:

Cologne, North Rhine-Westphalia, Germany

Founded:

February 1990

Number of Destinations:

130

 
Fleet Size:

99

Fleet Types:

Airbus A319-100, Airbus A320-200, Airbus A320neo, Airbus A321-200, Airbus A321neo, Boeing 737-800

Location Hubs/Bases:

Berlin Brandenburg Airport (Berlin), Cologne Bonn Airport (Cologne), Dortmund Airport (Dortmund), Düsseldorf Airport (Düsseldorf), Graz Airport (Austria), Hamburg Airport, (Hamburg), Palma de Mallorca Airport (Mallorca), Václav Havel Airport Prague (Prague), Salzburg Airport (Salzburg), Stockholm Arlanda Airport (Sweden), Stuttgart Airport (Stuttgart)
Brief History Overview
The airline was established on 1 February 1990, as a result of a merger between Nürnberger Flugdienst (NFD) and Reise- und Industrieflug (RFG), two airlines based in Nürnberg and Dortmund. The airline started flight operations in January 1994, using a fleet of ATR 42 and 72 aircraft, which were later joined by BAe 146 aircraft, Airbus A320 family aircraft, and an Airbus A310. Lufthansa initially acquired a 24.9% stake in this company in 2001, which increased to 49% in 2004. By 2005, Lufthansa took full control and by 2011, it owned the entire airline.
Eurowings owned another airline, Germanwings, positioning it as a low-cost entity within the Lufthansa structure. Although there were plans in 2008 to merge this and Germanwings with TUIfly into an independent holding company, these plans did not come to fruition. Instead, Lufthansa announced its intention to acquire Germanwings instead in December 2008.
Products and Services
Flights

– This airline offers a variety of flight options to numerous destinations, ensuring passengers reach their desired locations. With a focus on safety and punctuality, travelers can expect a reliable and comfortable journey.

Hotels

– The airline provides access to a wide range of hotel bookings, accommodating different preferences and budgets. This service ensures that travelers can secure comfortable lodging at their destinations.

Group Booking

– Group booking services are available for those traveling with multiple people, offering convenience and often discounted rates. This makes organizing trips for larger parties, such as family or business groups, much simpler.

Car Rental

– Through partnerships with car rental companies, the airline offers passengers the option to rent vehicles at their destination. This service allows for greater flexibility and ease of travel once they arrive.

Train to Plane

– The airline provides a seamless connection between train services and flights, allowing passengers to easily transfer between modes of transportation. This feature is especially helpful for those traveling to and from cities with major railway stations.

Loyalty Programs

– Passengers can benefit from the airline's loyalty programs, earning points or miles with each flight that can be redeemed for future travel or other rewards. These programs are designed to appreciate and reward frequent flyers for their continued patronage.
Work Culture
This airline offers a work culture that many employees appreciate, especially for the commendable salaries and positive working environment. Colleagues are often highlighted as a significant pro, creating a familiar and supportive atmosphere, which contributes to a pleasant working experience. The benefits of working here also include good travel perks and a more relaxed schedule during the lower season.
Also Read: How to Apply Eurowings Cabin Crew Hiring
However, some challenges exist, notably the frequent layovers and nights spent away from the home base, which can be inconvenient for some employees. The long days and the somewhat uncertain future for the base have also been mentioned as cons. Nonetheless, many find the experience rewarding, with the advantage of usually coming home at night and receiving satisfactory compensation.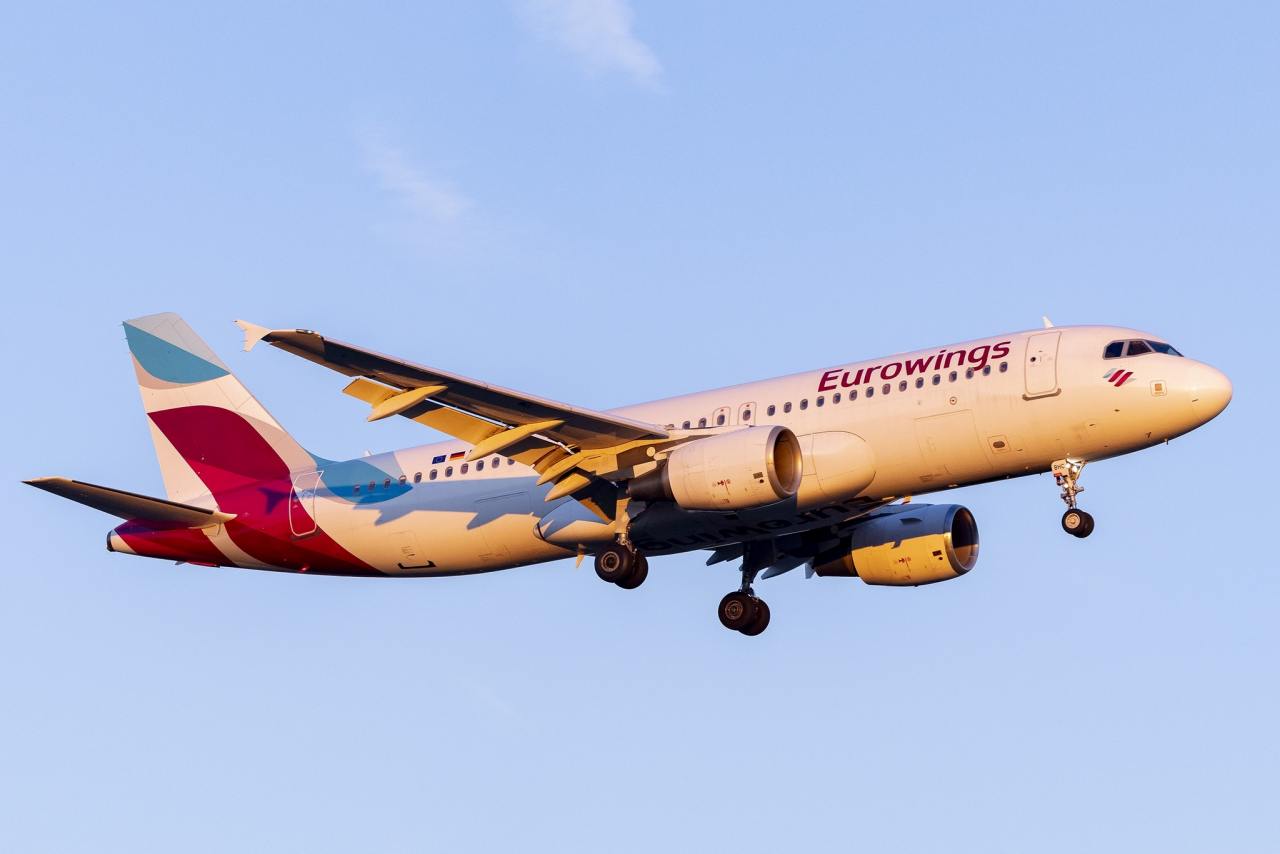 Benefits for Employees
Layover Allowance

– Employees receive an allowance during layovers, which helps cover additional expenses. This allowance is especially beneficial for those who have to spend time away from the home base.

Health Coverage

– The airline offers health coverage to its employees, ensuring they have access to medical care. This benefit is crucial for maintaining the well-being of the staff.

Flexible Schedule

– Employees enjoy the advantage of a flexible schedule, allowing them to balance work and personal life. This flexibility is particularly appreciated during the lower season.

Reimbursement for Food

– Staff members receive reimbursement for food, which helps manage meal expenses during work. This reimbursement is especially helpful during travel and layovers.

Salary Progression

– The airline offers opportunities for salary progression, ensuring that employees are rewarded for their hard work and dedication. This progression contributes to job satisfaction and employee retention.

Free Uniform

– Employees are provided with free uniforms, reducing the cost of work-related attire. This benefit helps in maintaining a professional appearance without additional expense.

Travel Perks

– The airline offers travel perks to its staff, allowing them to explore new destinations. These perks are a significant advantage for those who love to travel and experience different cultures.
Also Read: Eurowings Flight Attendant Salary and Benefits
Video: GERMANY'S NEW AIRLINE – EUROWINGS DISCOVER IN BUSINESS CLASS!
Check out this video for a comprehensive review of the airline's business class. Here, you will discover the services provided by the company, from the business airport lounge and seats inside the aircraft. If you are looking for the airline's business class, this review deserves your attention. 
Summary
In wrapping up this article, we hope that the provided information offers insights for those curious about the airline. Whether you're considering flying with them or exploring employment opportunities, understanding the company's background, services, and work environment is valuable. Here's hoping this article assists you in finding exactly what you're seeking. 
Contact Information
Company Name: Eurowings
Address: Terminal-Ring 1 40474, Düsseldorf, Nordrhein-Westfalen Germany
Telephone No.: +49 (0)221 599 882 22
Website: https://www.eurowings.com/us.html
Facebook: https://www.facebook.com/eurowings/
Instagram: https://www.instagram.com/eurowings/
Twitter: https://twitter.com/eurowings