Nella Bolivia, or Línea Aérea Amaszonas, is a Bolivian airline headquartered in Santa Cruz de la Sierra and with its administrative headquarters in La Paz. The company was created in 1998, but flight services did not begin until 2000.  It conducts scheduled and chartered short-haul passenger flights throughout Bolivia's northern and northeastern areas. It also caters to flights to countries like Brazil, Argentina, Peru, Chile, and Paraguay, with El Alto International Airport serving as the network's hub.
Also Read: New York Layover Guide: Best Things to Do in 24 Hours
Línea Aérea Amaszonas initially conducted chartered flights with a small fleet of turboprop airliners of the Cessna 208 Caravan and Fairchild Swearingen Metroliner types. Amaszonas stated in late 2014 that it will lease 9 CRJ200 aircraft to develop its regional network, with plans to travel to up to 40 locations by 2017. Now this airline continues its legacy with new management. There are some requirements you need to fulfill to get qualified for their flight attendant position, continue reading.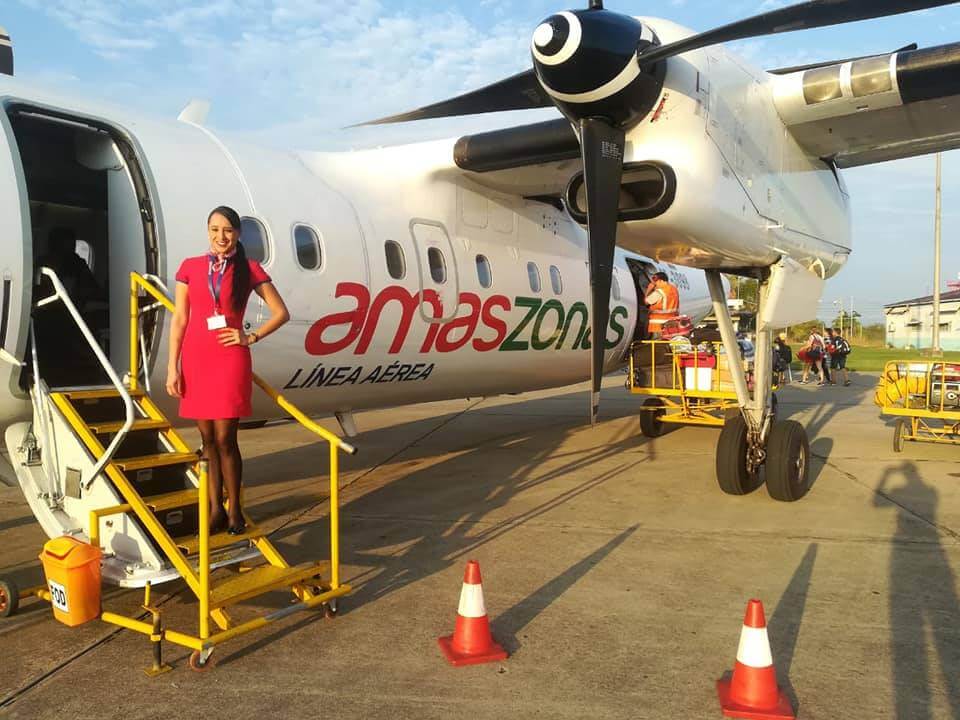 List of Requirements and Qualifications to Become a Línea Aérea Amaszonas Cabin Crew
You must be a passport holder without any restrictions.
Possess a high school diploma.
Authorized to work legally in Bolivia.
Must be able to correct eyesight to 20/40.
Must be able to swim.
Sufficient physical and mental stamina to carry out the duties entrusted to flight attendants.
Ability to perform effectively under pressure.
Willing to undergo medical examinations, especially drug tests.
Responsibilities:
Guide and assist travelers to ensure their safety and comfort.
As a Flight Attendant, you will be trained to use safety equipment inside the plane, which you will be then demonstrate during every flight.
Make an inspection before take-off.
Greet passengers and communicate in a very professional way.
Assist passengers in finding their seats.
Serve food and refreshments.
Respond to customer requests.
Assist passengers during unexpected emergency situations.
Cabins must be monitored, managed, protected and kept clean at all times.
When an incident occurs, assist customers and flight personnel.
Assist travelers with special needs, such as children, the elderly, and people with disabilities.
Compile and store flight reviews.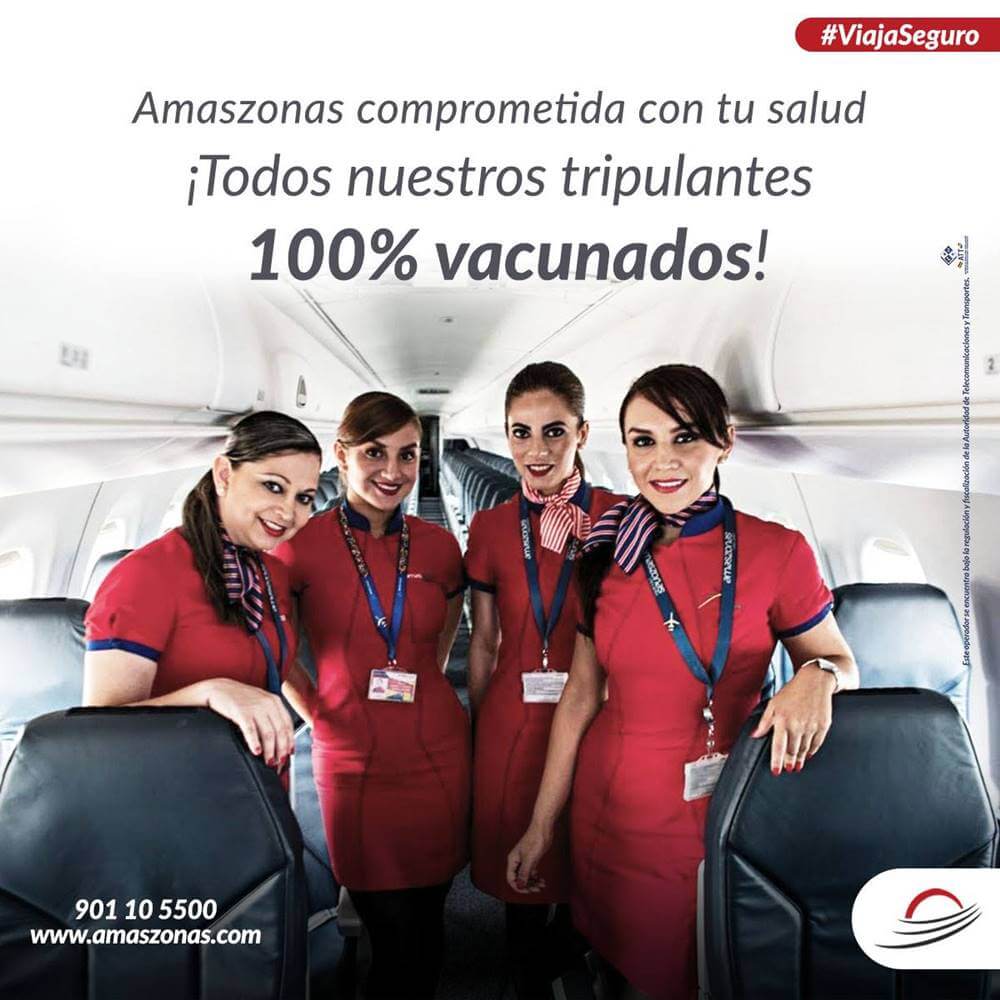 Application Process
Step 1: Go Amaszonas' official website at https://www.amaszonas.com/es-bo/
Once on the homepage, check for the Career Section of the site, if there is no career section you can make inquiries regarding their hiring process and schedule.
Step 2: If there are job postings available, check for Flight Attendant positions labeled as "CABIN CREW."
Step 3: Alternatively, you can also check their Facebook Page for any updates on hiring flight attendants. You can access their official Facebook Page here: https://www.facebook.com/AmaszonasLineaAerea
Step 4: If there is a provided application form, provide all the necessary information in a complete form. If you are instructed to have a Walk-in application process, then check for the location and designated time & date.
Step 5: After providing all the information and files needed, wait for the airline's confirmation. This may take some time so be patient.
While you wait, you can learn more about the airline and rehearse possible interview questions and answers. Your chances of getting employed are not exclusively determined by your experience and appearance. You must demonstrate to the panel that you possess all of the qualities they require in a flight attendant, as well as the likelihood that you can contribute significantly to their success.
Step 6: Once shortlisted, you will be scheduled for an interview and other assessment. Make sure to dress smartly and professionally to create a positive impression.
Step 7: After passing the interview, you are on your way to becoming a flight attendant for Amaszonas. You will need to complete and pass flight attendant training courses which can last up to 2 months.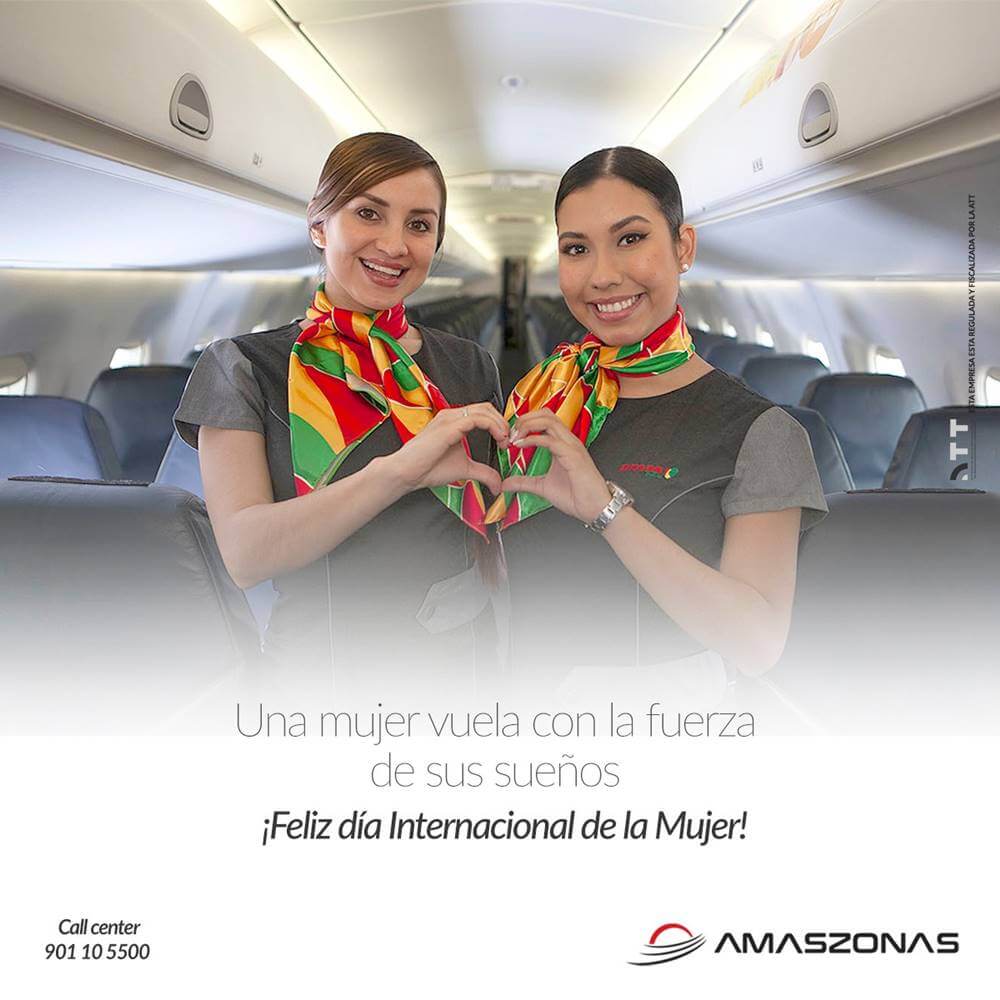 Salary and Benefits
In Bolivia, a Flight Attendant can expect to make roughly 5,980 BOB per month. Salaries range between 2,930 and 9,330 BOB. This is the average monthly payment, which includes housing, transportation, and other perks. Flight attendant pay varies greatly depending on experience, skills, individual performance, etc.
Flight attendants are required to travel as part of their employment, and there may be times in between flights when they can visit new places. Between flights, flight attendants may have hours or even days to travel and see local sights.
Free food or food reimbursement is an exciting benefit of being a flight attendant. In addition to in-flight snacks and meals, several employers reimburse crew members for outside food expenses while traveling. When flight attendants arrive in a city and have some free time before their next flight, they can visit local restaurants and try new foods.
Before the return flight, airline attendants may need to spend the night somewhere. Crew members are not charged for overnight stays when traveling for work. Often, this hotel stay is for flight attendants to sleep and recuperate before the return voyage, however, crew members may have extra time to explore destinations. This advantage enables flight attendants to go to a variety of destinations without having to pay high hotel expenses.
Video: Amaszonas and biosecurity measures
The airline cares about the safety of their passengers, and they proved it during the Pandemic surge. This video will show you how Amaszonas handle safety measures to keep their customers safe from Covid-19 and other ailments that can be encountered on board.
Photos: Línea Aérea Amaszonas Cabin Crew Uniforms
Check out these pictures of Línea Aérea Amaszonas crews so you can see what they look like in uniforms:
Frequently Asked Questions
The following are some of the common questions asked about Línea Aérea Amaszonas:
1. What are the documents needed to apply for a Cabin Crew Position?
Usually, an airline will require you initial documents like Resume or CV, Photographs wearing professional attire, Diploma, and a Passport. But for precise document requirements, just rely on what is written in their job post.
2. Do I need to undergo a Psychological test?
Yes, you need to submit a medical certificate that you are mentally stable. Almost every airline includes this in their medical exam requirement.
3. How much do Línea Aérea Amaszonas Flight Attendants earn?
In Bolivia, a Flight Attendant can expect to make roughly 5,980 BOB per month. Salaries range between 2,930 and 9,330 BOB.
4. Do Línea Aérea Amaszonas Flight Attendants get free flights?
Yes, FAs get discounted tickets or even free flights.
5. What is it like to work as a flight attendant?
Being in the industry of aviation could be exciting and at the same time challenging. If being a Flight Attendant is your dream job or profession, then you will hundred percent enjoy it. You'll get the chance to visit many places around the world for free, get to know different nationalities and their culture, and lastly, get paid for doing a job that doesn't seem to be one.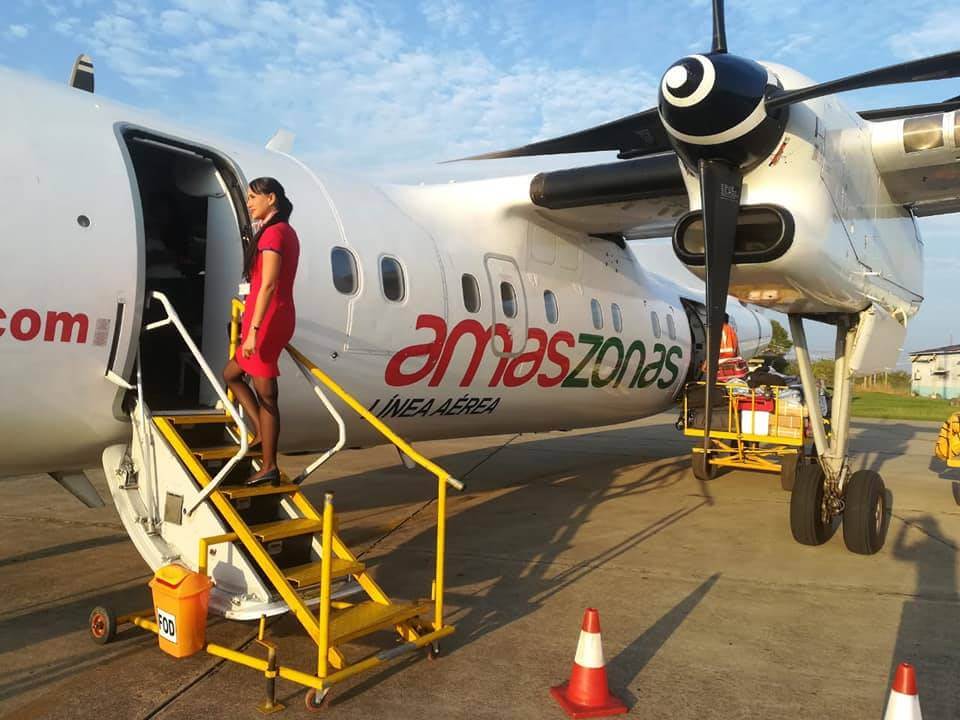 Summary
Are you ready to take your first step to becoming a Flight Attendant? Línea Aérea Amaszonas could be one of your airline choice in Bolivia. Prepare all your requirements and learn more about the company to have a higher chance of getting hired.