EcoJet Linea Aérea S.A. or popularly known as EcoJet is a Bolivian domestic airline based on the grounds of Jorge Wilstermann International Airport in Cochabamba. In 2013, it began scheduled passenger service with only two 93-seat Avro RJ85 aircraft. The airline connects its home city of Cochabamba, which is strategically placed in the country's center. It has 9 important internal destinations, reaching all significant population centers. 
Also Read: Cabin Crew Interview: How to Sell Yourself
Ecojet, like Amaszonas, is a private airline that competes in the Bolivian domestic market with the state-owned airline Boliviana de Aviación. In addition to modern electronic systems for operational, logistics, commercial, and fast check-in management, EcoJet utilizes the services of Canadian NAVTECH for the provision of Performance Charts for each takeoff and landing of its aircraft. The airline's RJ85 aircraft is known to be equipped with Altitude Kits. As an aspiring Flight Attendant, you will be in safe hands. But before thinking about your first flight experience, here's what you need to enter their fleet.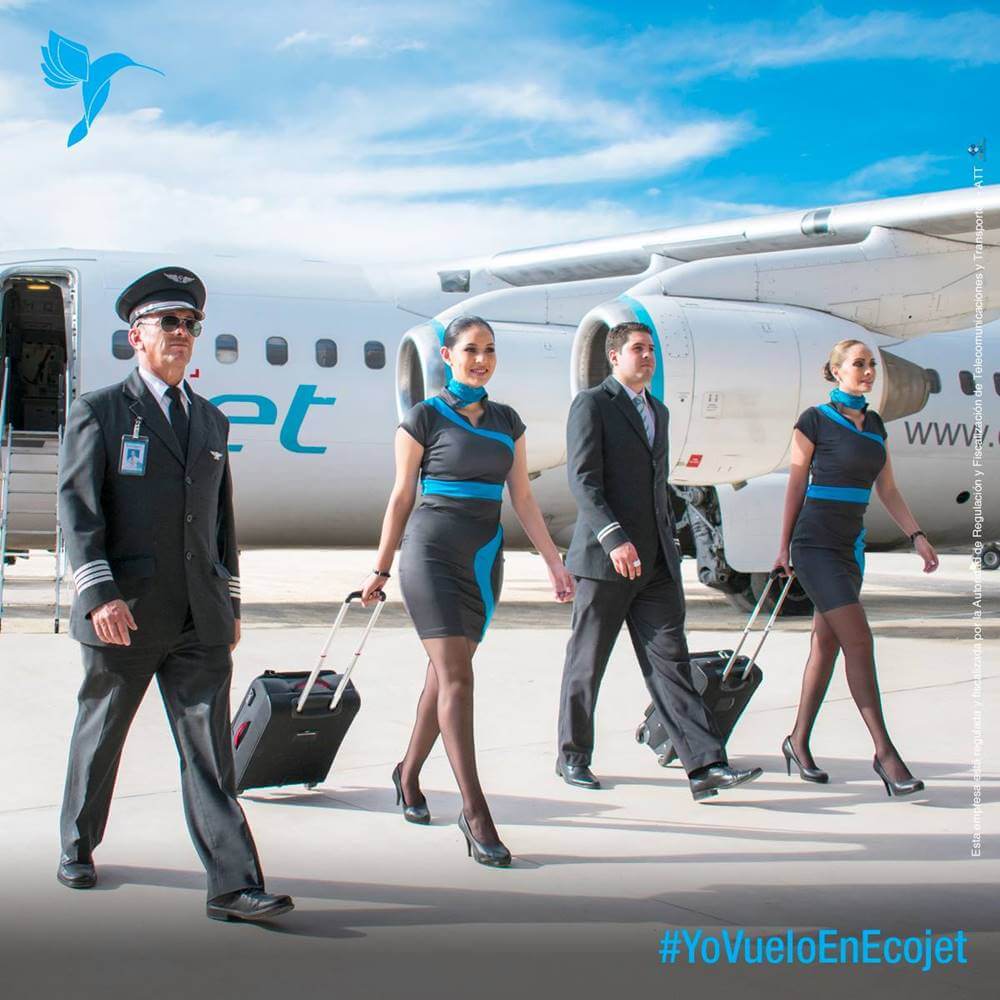 List of Requirements and Qualifications to Become an EcoJet Cabin Crew
You must be a holder of a valid passport.

Wearing eyeglasses isn't allowed, though contact lenses might be considerable.

No visible tattoos and scratches.

Willing to undergo a background check.

You must be willing to submit the results of medical tests.

You must be in good physical and mental health.

You must agree to submit to a drug test.

Keep your appearance clean, decent, and professional.

You must be prepared to deal with the safety and service of passengers.

You must be able to serve food and beverages.

Assist passengers, operate mechanical and safety systems, and answer guests' queries.

It is also necessary to have excellent patience to deal with stressful situations.

You must also be able to swim a specific distance required by the airline. This will be assessed during training.  
Why EcoJet?
For EcoJet, safety is the most important consideration. Ecojet provides a safe atmosphere and transportation services for both employees and consumers.
For EcoJet, time is a vital factor in human discipline and achievement. That is why everyone inside the company works hard to ensure that all of its flights arrive on time.
For EcoJet, dynamics means constant movement. Continuous enhancement means proactivity, constant updating, and a dedication to service as premises to provide the best to its consumers, exceeding their expectations.
For EcoJet, commitment is important. It is committed to security, national development, and fostering open communication, teamwork, and respect for its clients and employees within the context of efficient and transparent corporate management.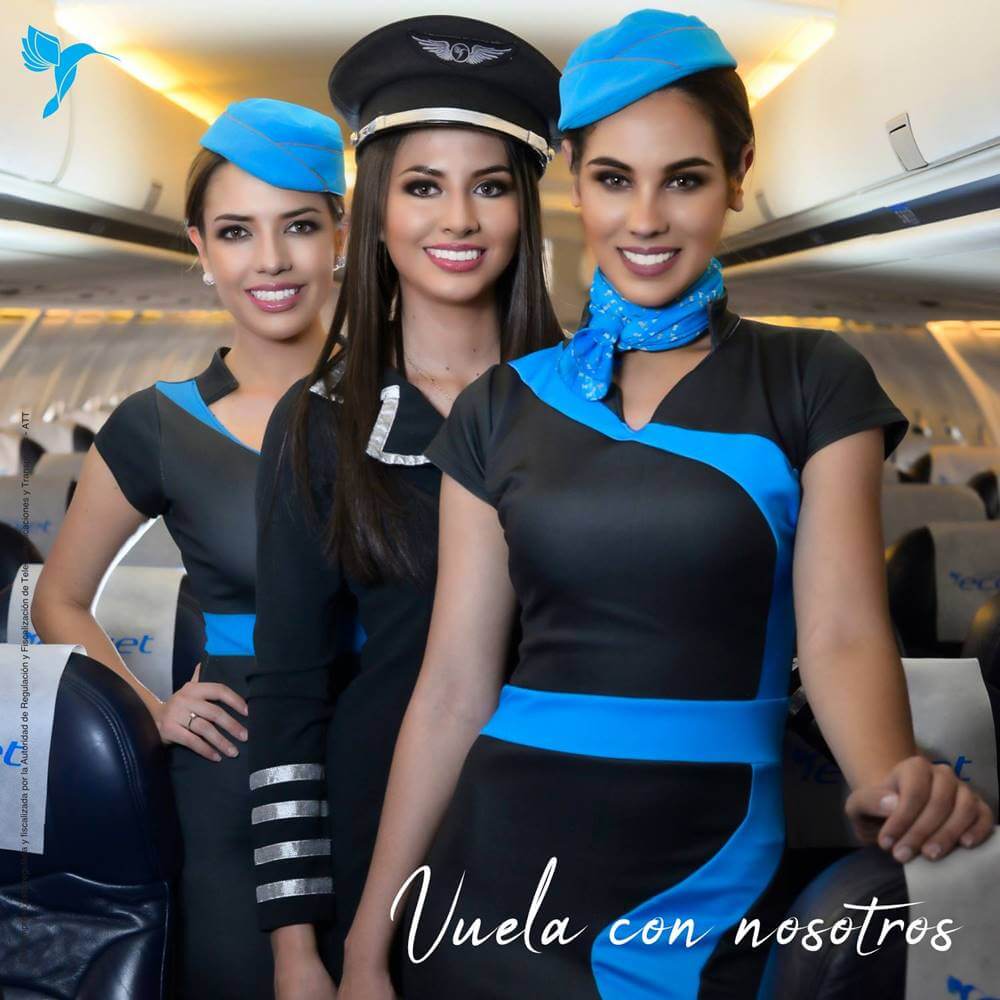 Application Process
Step 1: Go to Go First airline's official website at https://www.ecojet.com.bo/
Once on the homepage, check for the Career Section of the site, if there is no career section you can make inquiries regarding their hiring process and schedule.
Step 2: If there are job postings available, check for Flight Attendant positions labeled as "CABIN CREW."
Step 3: Alternatively, you can also check their Facebook Page for any updates on hiring flight attendants. You can access their official Facebook Page here: https://www.facebook.com/Ecojetsa
Step 4: If there is a provided application form, provide all the necessary information in a complete form. If you are instructed to have a Walk-in application process, then check for the location and designated time & date.
Step 5: After providing all the information and files needed, wait for the airline's confirmation. This may take some time so be patient.
While waiting, you can study more about the airline and practice possible question and answer for the initial interview. Your chances of getting hired don't solely rely on your experience and look. You need to show the panel that you have all the qualities they need, as well as the possibility that you can contribute well to their success.
Step 6: Once shortlisted, you will be scheduled for an interview and other assessment. Make sure to dress smartly and professionally to create a positive impression.
Step 7: After passing the interview, you are on your way to becoming a flight attendant for EcoJet. You will need to complete and pass flight attendant training courses which can last up to 2 months.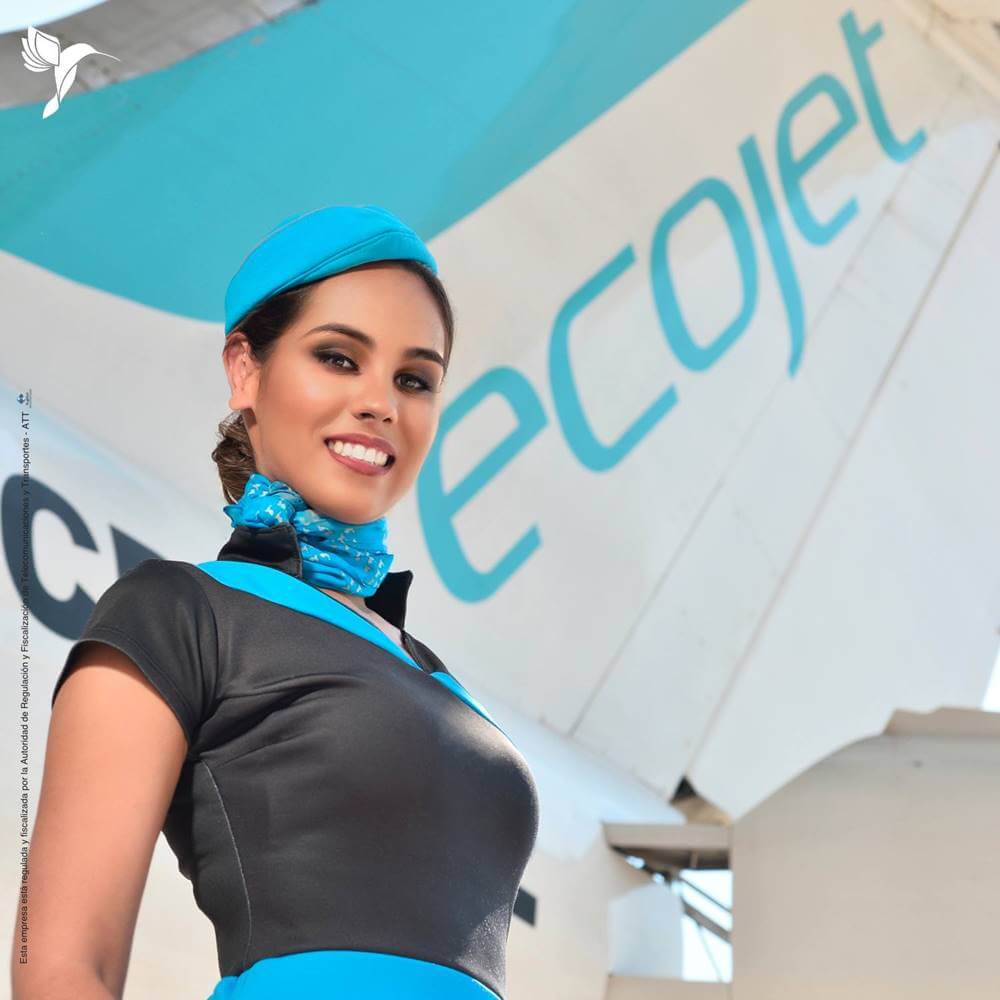 Salary and Benefits
In Bolivia, a Flight Attendant can expect to make roughly 5,980 BOB per month. Salaries range between 2,930 and 9,330 BOB. This is the average monthly payment, which includes housing, transportation, and other perks. Flight attendant pay varies greatly depending on experience, skills, individual performance, etc.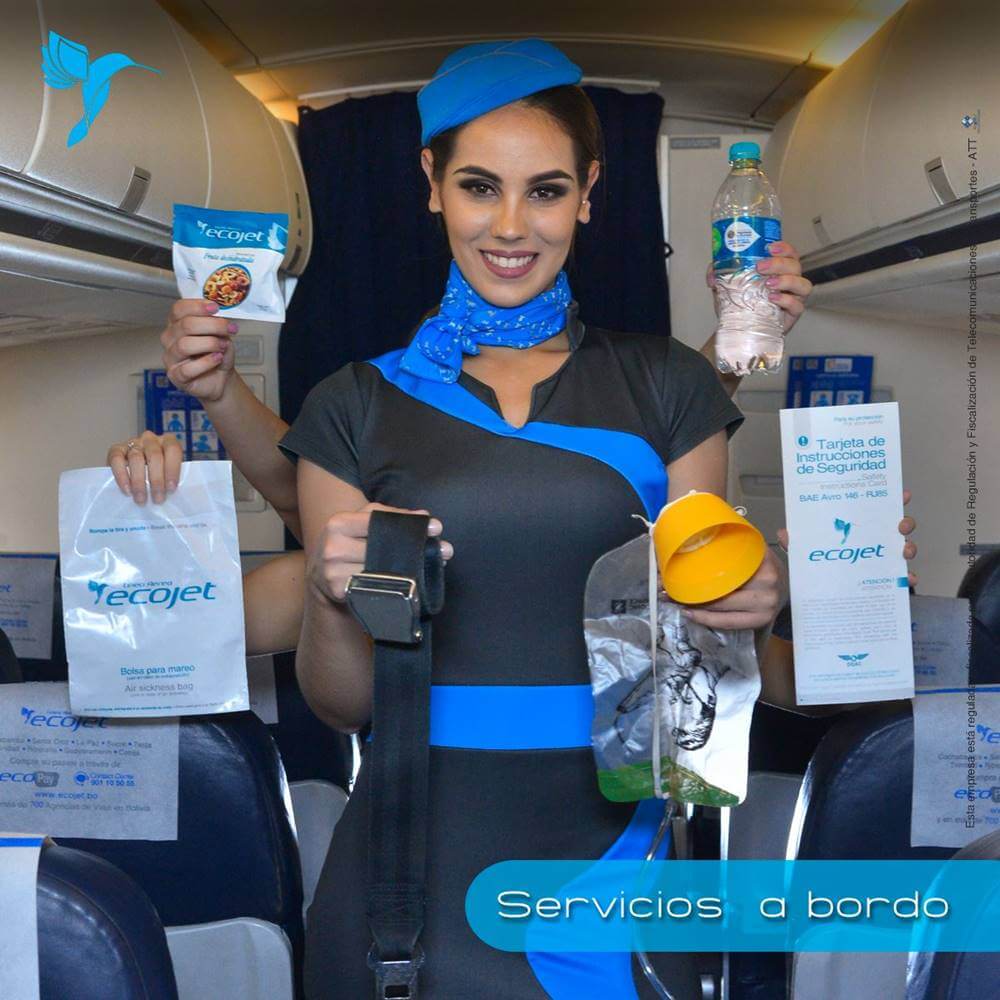 Video: VUELO INAUGURAL RURRENABAQUE – ECOJET
EcoJet Bolivia has a new flight route. This film depicts the airline's inaugural flight to La Perla Turistica del Beni in Rurrenabaque. The residents of Rurrenabaque, as well as all passengers and Travel Agencies, greeted the new route with excitement and affection. EcoJet thinks that the confidence and commitment of its consumers will allow it to continue developing and inspiring the airline.
Photos: EcoJet Cabin Crew Uniforms
Check out these pictures of EcoJet crews so you can see what they look like in uniforms:
Frequently Asked Questions
The following are some of the common questions asked about EcoJet:
1. How to get qualified easily through the online application?
When applying for a job via an online application, instructions must be rigorously followed. If there are papers that must be attached, provide everything that is specified. Last but not least, your resume or CV must be current and well-written. All of your previous experience and knowledge should be highlighted.
2. How many years before I get promoted?
Promotion will come your way after a few years, but if you deliver exceptional performance, you can expect it sooner. Some airlines provide a lot of opportunities for their flight attendants to advance, thus it all depends on the airline's decision and policy.
3. Is EcoJet a well-established aviation company?
Since Safety and Growth is the airline's top priority, you can expect that the company will continue to enhance what they have started. Being a well-established company doesn't only mean standing for long years, it's also about commitment.
4. How much is the monthly salary of EcoJet Flight Attendants?
In Bolivia, a Flight Attendant can expect to make roughly 5,980 BOB per month. Salaries range between 2,930 and 9,330 BOB. 
5. What language proficiency is needed?
Since Bolivia's most spoken language is Spanish, then it would be more appropriate to have proficiency in the said language. Proficiency in another language is an advantage.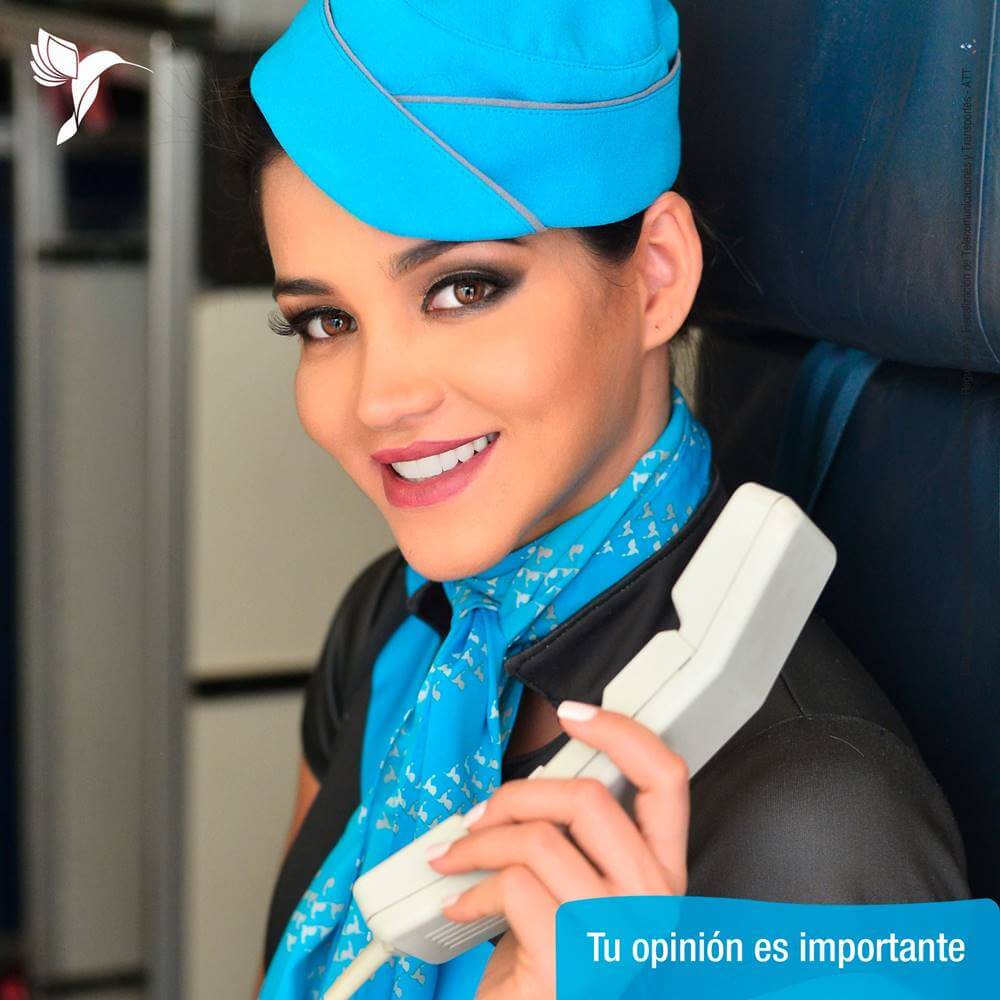 Summary
EcoJet's business philosophy and organizational principles are represented in the elements that comprise their daily actions and services. Its values, attitudes, and behaviors, which are all interconnected, give a direct path to constantly establishing goals and purposes. This undeniably reflects most of its essential interests, sentiments, and convictions. EcoJet is obviously a company that cares about its people as much as it cares about the business. Whether you are applying as a flight attendant for a fulfilling career or simply for an adventure, EcoJet is a company that will look after you.