Plus Ultra, a name echoing Spain's national motto, represents the drive to go "Further beyond". Established in 2011 by Julio Miguel Martínez Sola, a former director of the now-defunct Air Madrid, the airline embarked on a mission to connect various destinations, starting its journey in 2016. With an initial fleet of two Airbus A340-300s, they marked their presence in the skies by linking places like Santo Domingo and Lima.
Also Read: Plus Ultra Lineas Aereas Flight Attendant Requirements
In this article, you will get to know more about this airline, its brief history, work culture, and how it's taking care of both its passengers and employees through the services and benefits it provides. Read on.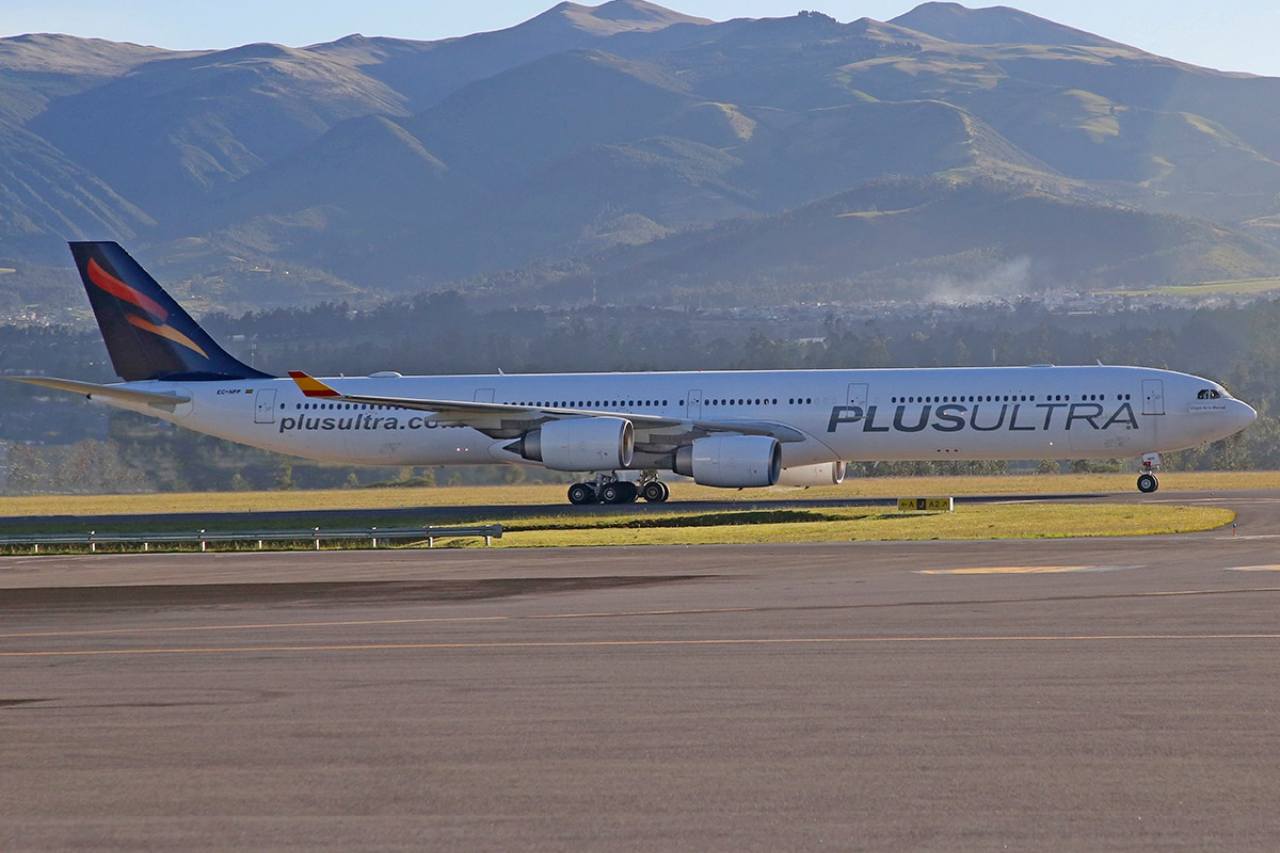 Quick Facts
Airline Name:

Plus Ultra Lineas Aereas

Airline IATA Code:

PU

 
Headquarters: Madrid, Community of Madrid, Spain
Founded:

2011

Number of Destinations:

8

Fleet Size:

6

Fleet Types: 
Location Hubs/Bases:

Adolfo Suárez Madrid–Barajas Airport (Madrid) 
Brief History Overview
Starting June 2016, the airline began its regular flights to places like Santo Domingo and Lima. Their starting fleet included two Airbus A340-300s, previously owned by Gulf Air and acquired in 2014. By March 2017, there was excitement as they shared plans for two new flight paths: one from Barcelona to Madrid then Santiago, and another to Havana from Barcelona. However, these routes didn't start as planned. In a turn of events the following year, the airline revealed intentions to connect Tenerife-North to Caracas.
Fast forward to March 2021, amidst the economic challenges of the COVID-19 era, the Spanish government stepped in. They provided the airline with a financial boost, granting them 53 million euros. This support was part of a larger effort to help businesses seen as vital during the economic downturn.
Products and Services
Flights

– This service allows passengers to travel from one destination to another by air. The airline ensures a safe and timely journey to various locations. Just check the destination you want to go to and from and you can easily book your tickets on the web. 

Online booking & check-in

– Customers can conveniently reserve and pay for their flights online. Additionally, you can check in for their flight digitally, saving time at the airport. This is the easiest way for passengers to get their boarding passes ahead of time. 

Car rental

– Beyond just flights, the airline provides options for travelers to rent cars at their destination. This makes it easier for passengers to move around once they land. The airline uses a third-party platform for car rentals. 

Hotels

– Travelers can book their stay at various hotels through the airline's partnerships. This integrated service makes trip planning simpler and more streamlined. The airline uses third-party apps for hotels. 

Upgraded flights

– For those seeking a more luxurious experience, there's an option to upgrade their seating. This could mean more legroom, better meals, or other premium amenities.

Tour activities

– To enrich the travel experience, the airline offers a selection of tour packages and activities. These can range from city tours to more adventurous outings.

Charters

– For groups or special events, customers can charter an entire plane. This allows for a tailored flying experience, suitable for corporate trips or large family gatherings.
Work Culture
The airline, being a fresh face in the market, brings a wave of enthusiasm and innovation. It fosters a sense of unity, as reflected by the strong teamwork among its staff. The airline is not just about flying planes; it's about growing its people too.
Also Read: How to Become a Flight Attendant in Spain
Providing comprehensive training, the airline ensures that its employees are well-equipped to handle their roles. On top of that, workers enjoy meaningful benefits that make their jobs rewarding. It's evident that this airline values its staff, which in turn creates a positive and productive work environment.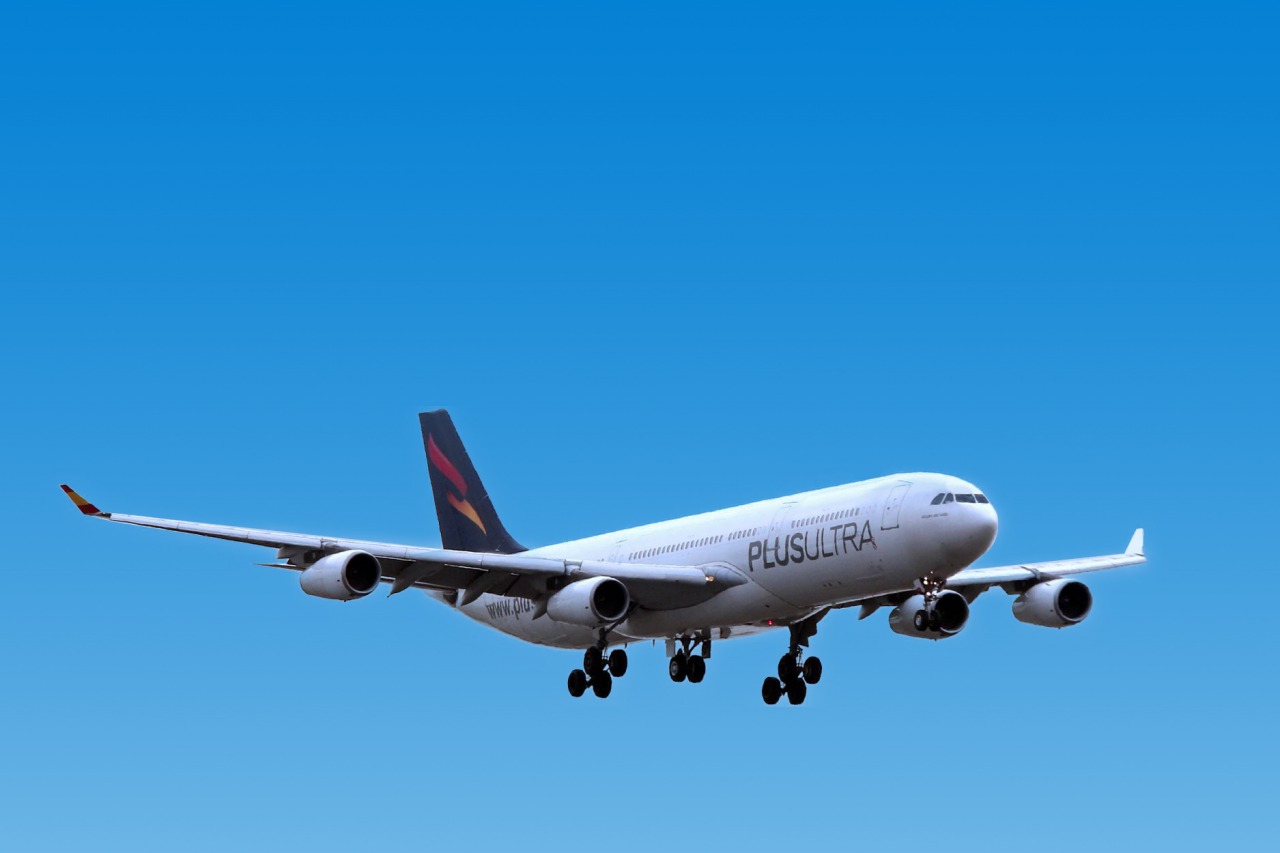 Benefits for Employees
Flight Discounts

– Employees can travel more for less with special flight discounts. This benefit makes exploring new destinations more affordable.

Training Programs

– Continuous learning is encouraged, offering training programs to enhance skills. This ensures that employees are always at the forefront of their roles.

Sick Leave

– Health is a priority; thus, workers are granted sick leave. This ensures they can recover without worrying about their job.

Travel Perks

– Beyond flight discounts, other travel-related benefits are available. This might include hotel deals or tour discounts, making trips even more enjoyable.

Bonuses

– Recognizing hard work and dedication, the company provides bonuses. It's their way of saying 'thank you' for exceptional performance.

Insurance

– The safety and well-being of employees are paramount. Comprehensive insurance plans are offered to give peace of mind.

Opportunity to Meet New Cultures

– Working here isn't just about the job; it's about broadening horizons. Employees have the chance to immerse themselves in diverse cultures while traveling.

Paid Leaves

– Everyone needs a break, and paid leaves allow employees to rest and recharge. This ensures they come back refreshed and ready to work.
Also Read: Best Travel Benefits as a Flight Attendant
Video: Plus Ultra Líneas Aéreas / Airbus A330 Bogotá BOG – Madrid MAD minitrip report
This YouTube video showcases a passenger's journey from Bogotá (BOG) to Madrid (MAD) on the airline's Airbus A330. Throughout the flight, the traveler meticulously documents various aspects of the experience, from the seat comfort to the in-flight entertainment. The video serves as an honest review, capturing both the highs and lows of the trip. Audiences gain insights into the airline's service quality and onboard amenities. It's a valuable resource for those considering flying with this airline in the future.
Summary
In this exploration of Plus Ultra Lineas Aereas, you have gained insights into the company's history, services, and work environment. The airline, with its unique offerings and dedicated team, has created a place in the aviation industry. While every company has its ups and downs, the focus here has been on the broader picture. We hope that this information serves as a useful guide for those curious about the airline. As always, personal research and experiences can further enlighten one's understanding.
Contact Information
Company Name: Plus Ultra Lineas Aereas
Address: Avenida de Europa 22, 3rd floor Alcobendas 28108
Telephone No.: +34 91 088 95 37
Website: https://plusultra.com/
Facebook: https://www.facebook.com/PlusUltraLineasAereas
Instagram: https://www.instagram.com/plusultralineasaereas/
Twitter: NA