Emirates, considered to be among the fastest-growing airline in the world, is inviting Cabin Crew applicants for their Open and Assessment Day this 2022. Please see the details about the schedules for you to walk-in during these open day events.
Also Read: Emirates Cabin Crew Salary and Benefits
This airline company in Dubai is a subsidiary of the Emirates Group, which is wholly owned by the government of Dubai's Investment Corporation of Dubai. Emirates is considered to be the largest airline company in the Middle East.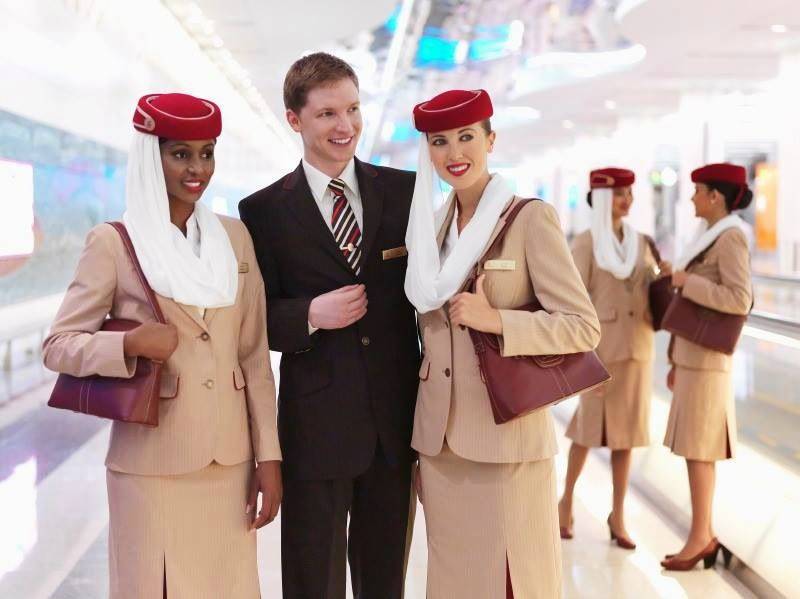 Overview
During the SkyTrax awards Emirates has always been ranked as one of the top airlines in the world.
For the past 36 years, Emirates has been aggressive with executing their business development plan of adding an average of 4 destinations each year while at the same time increasing their flight frequencies. Emirates couldn't keep up with their growth and with this comes the expansion of their cabin crew personnel.
Emirates promises endless opportunities for career growth, skills enhancement, attractive tax-free salary, and more while providing opportunities for deserving candidates to be a part of their awesome team.
If you think you have what it takes to provide customer service excellence, then Emirates is the airline for you.
Also Read: What is the Perfect Height to Become a Cabin Crew?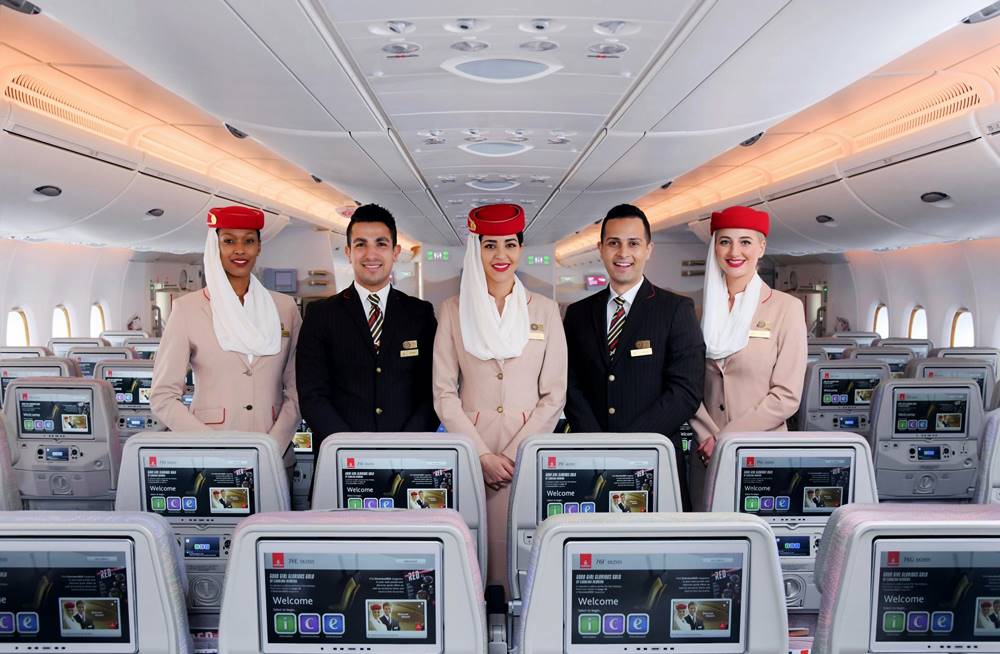 ———————————————————————–
2022 Emirates Open Day Jobs Schedule
ALL DESTINATIONS
Please register online.
APPLY HERE
———————————————————————–
How  to Apply
To apply for the cabin crew vacancies, here are the steps:
OPEN DAYS – In business attire, bring your resume and pass it to the recruitment officer on the day of the application. Be at the venue on this date and time.
INVITATION ONLY – Apply Online and you will get an invite IF YOU ARE SHORTLISTED.
———————————————————————–
The Cabin Crew recruitment team of Emirates conducts regular assessments and interviews in different countries around the world.
The online application and video interview submissions of each candidate will determine if they get short-listed when applying for a Cabin Crew position. Once they get short-listed, each candidate will undergo different assessment activities. Those who pass the assessments will be invited for the final interview.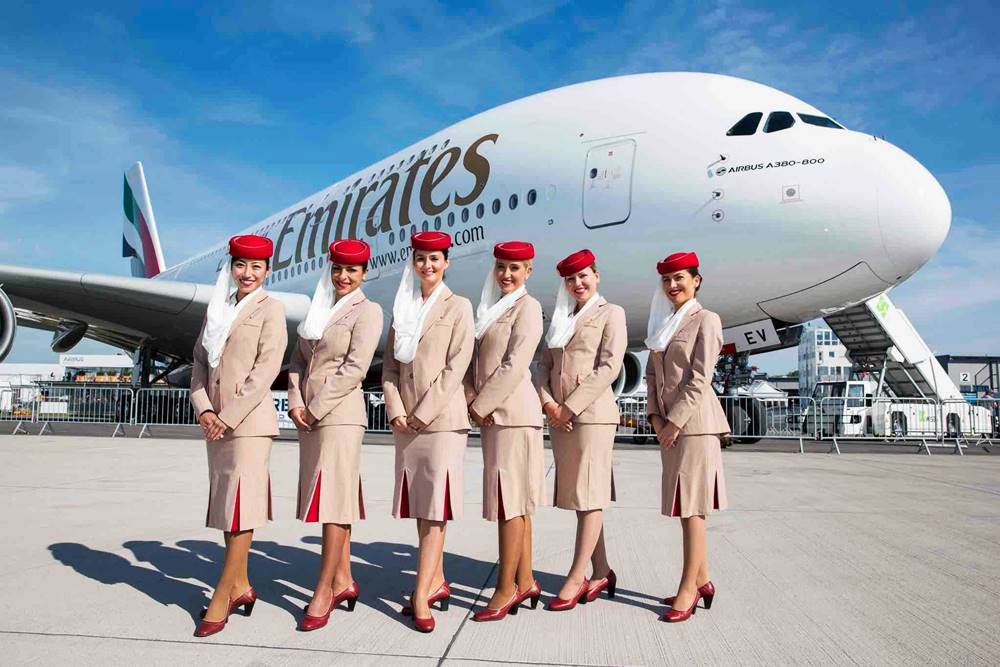 To get shortlisted, a potential candidate must complete an online application form and attach all relevant education certificates. A photograph in business attire will also be required for submission.
Take note that the Emirates Cabin Crew application includes a video interview where you will need to guarantee that you are appropriately prepared and professionally presented, just like any normal interview process. The video should include answering a few questions about yourself in one sitting but you will have the opportunity to practice first.
Candidates who fail to make it through the application process may reapply after six months; those who are not successful after the interview may reapply after one year.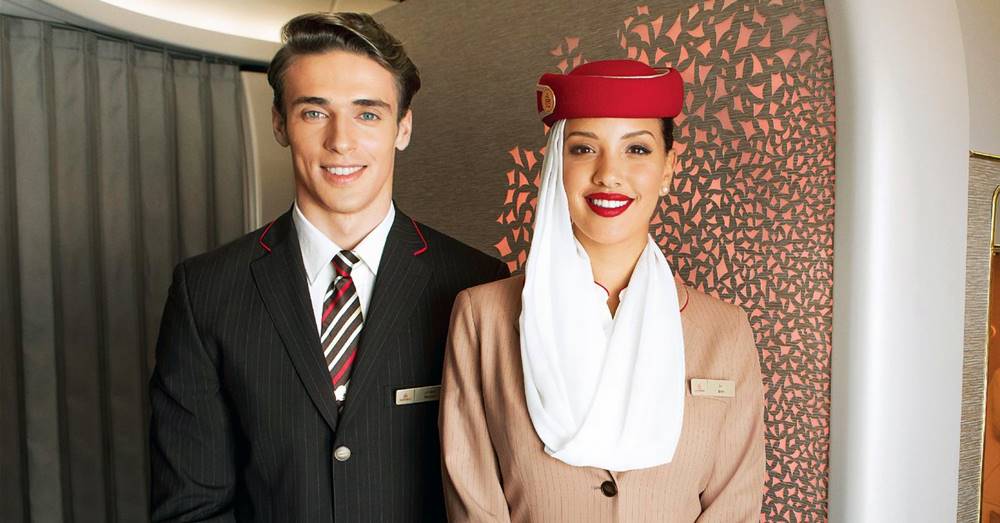 If you meet the Emirates Cabin Crew requirements and are shortlisted, you will be invited to participate in an Assessment Day. This consists of the following:
• Initial Assessment exercise
• English Test
• Psychometric Assessment
• Individual Competency Based Interview
Please note that the length of time required to go through the process will depend on your success at each stage of assessment.
Source: http://www.emiratesgroupcareers.com/english/careers_overview/cabin_crew/default.aspx
Here are some helpful articles about the job position as a flight attendant. Note: These are based on an actual open day to final interview process and are not in stone. The Open Day process might change without the airline's prior notice.
Do you want to know more information on how you can become a cabin crew for this airline in the Middle East? Check out this highly recommended eBook by Kara Grand! – How to Become a Flight Attendant in the Middle East