According to Glassdoor, a Flight Attendant at Silver Airways can earn an estimated basic pay of $20 per hour or $1,500 per month. The basic salary was computed through the 75-hour estimated flight time per month for new FAs, which is the average starting point in the USA. Expect earning amount higher than the said rate because there are still extra means that can increase the rate, such as bonuses, stock options, commissions, profit sharing, and tips are all possible forms of additional compensation.
Also Read: 9-Day Trip to Greece: Athens, Santorini, and Milos
Silver Airways is a significant regional airline in the United States, with routes connecting Florida, the Southeast, and The Bahamas. Versa Capital affiliate Silver Airlines is headquartered in Fort Lauderdale, Florida. Silver Airways' fleet consists of contemporary, cutting-edge aircraft powered by dependable, fuel-efficient turbo-prop engines. Silver Airlines, Inc. is a small airline based in Fort Lauderdale-Hollywood International Airport in Broward County, Florida, near Fort Lauderdale.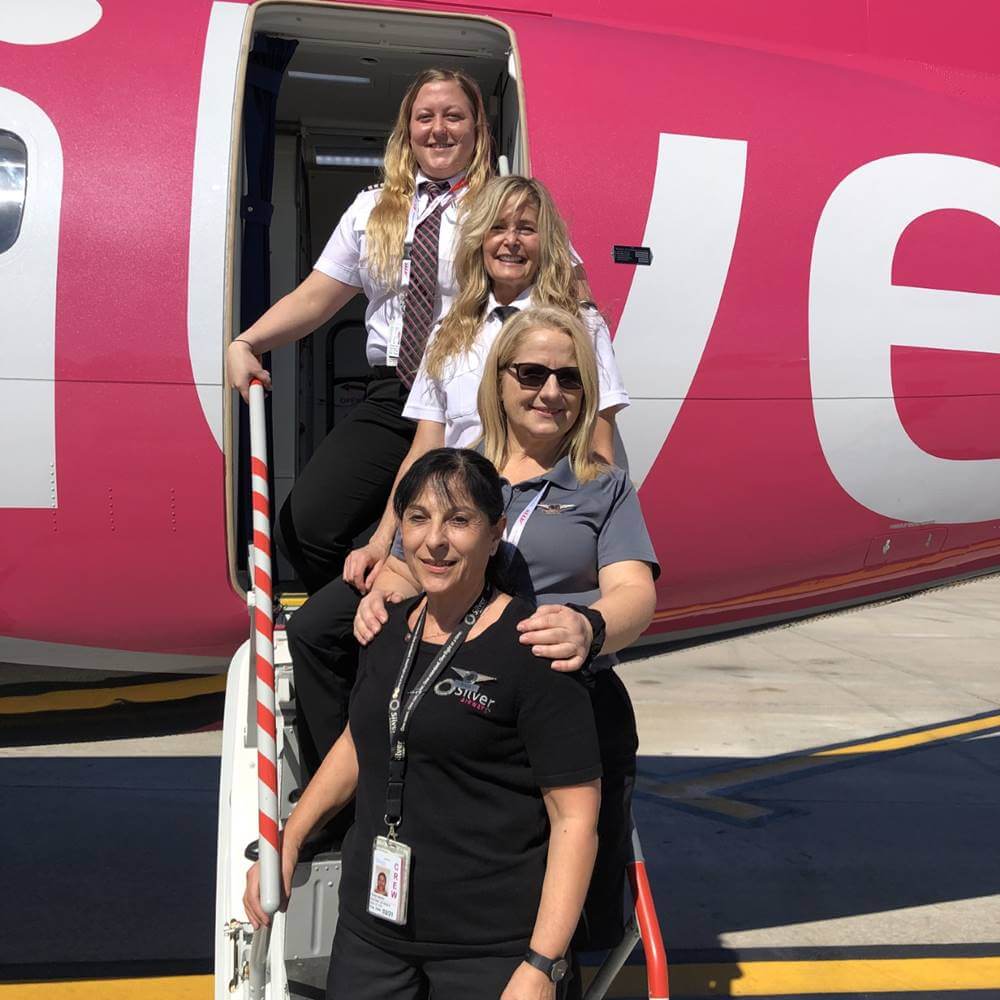 Silver Airways Flight Attendant Cash Salary Breakdown
Basic Salary – A Flight Attendant at Silver Airways can expect to earn an estimated basic pay of $1,500 per month. FAs in this airline can also earn an extra salary through special flights, bonuses, commissions, profit sharing, stock options, and tips are all possible forms of additional compensation.
Flying Pay – According to Glassdoor, a Flight Attendant at Silver Airways can earn an estimated starting wage of $20 per hour. This per-hour pay may increase in the long run. Most airlines give yearly increases on flight attendants' flying pay on a yearly basis.
Layover Allowance – Currently, there is no publicized per diem pay or layover allowance for Silver Airways Flight Attendants. Normally, the per diem pay for new flight attendants in the USA is $2, especially for those who serve regional flights. The per diem pay is intended to cover the expenses of all your meals and some other expenses during a stopover.
Also Read: New York Layover Guide: Best Things to Do in 24 Hours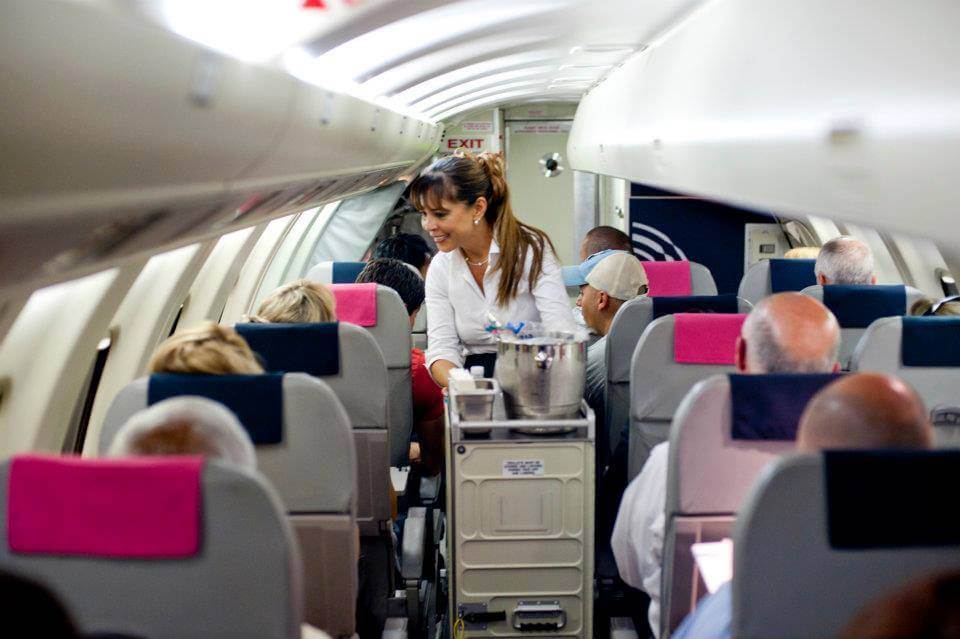 Benefits
Medical Insurance – Flight Attendants are covered with comprehensive medical insurance. Some airlines even pay a significant portion of the expense, making the monthly premium for medical and prescription drug coverage for employees and their families very low and reasonable.
Profit Sharing Plan – Flight Attendants at most airlines are eligible for Profit Sharing Plan, which compensates employees for their contributions to the company's profitability. This will be discussed during orientation together with other benefits.
401k – Silver Airways flight attendants can Invest in a retirement plan like 401(k). This allows you to designate a portion of your salary to be deducted from each paycheck and invested in a specific account. You can then deploy your funds among the plan's investment options, which often include a number of mutual funds.
Free Flights – You and your dependents are eligible for free and discounted flights. The airline will also allow you to include a spouse or committed/registered partner, and eligible dependent children at a specific age requirement. FAs can also choose their own trip thanks to pass arrangements with other airlines and discounts with rental car companies, hotels, amusement parks, and other businesses.
Meet Other Culture – One of the best benefits you can have as an FA is a chance to meet a lot of people. You will make new friends and discover a new culture. You will have the opportunity to meet thousands of airline customers on your travels. Different nationality means different culture – you will learn a lot. This is a fun experience.
Video: Who is Silver Airways? Using this airline for the first time.
Do not just focus on the benefits, know more about the company. This will help you fully understand how the airlines would be capable to give you the best benefits, as well as the career part you've been dreaming. Get to know Silver Airways!
Frequently Asked Questions
The following are some of the common questions asked about Silver Airways:
1. Why Silver Airways' hourly rate for Flight Attendants is very high for a regional route airline?
This is because the airline is a private jet operator. Silver Air is a prominent private aircraft management business and direct charter operator that provides a transparent, owner-advocate management strategy, resulting in profitable partnerships with private jet owners.
2. What is Layover Allowance?
As a flight attendant, you will not only get paid a salary. There is also this monetary pay called Layover Allowance. When you arrive at your layover destination, you will be given an allowance in the local currency that will cover your meals for the duration of your stay.
3. Do I need to have flight attendant experience to become a private jet FA?
The majority of VIP flight attendants have prior flight attendant experience, are certified to fly, and have undergone flight attendant training. However, this is not always the case, as others come from the hospitality, hotel, or yachting industries. The average starting wage is roughly $2000 per month, which is slightly higher than the average flight attendant salary. Yet, some charter companies in Europe have been found offering as little as $500 per month, attracting only inexperienced crew.
4. Where do Silver Airways fly?
Silver Airways serves a variety of cities, including Fort Lauderdale, Fort Myers, Jacksonville, Washington, Orlando, Charleston, Bimini, Freeport, George Town, Treasure Cay, Marsh Harbour, Governor's Harbour, and others.
5. How much salary can I expect in my first month as a Flight Attendant at Silver Airways?
As a new flight attendant, an amount of $1,500 base pay per month is the average rate you can have. This is just a base pay so other benefits such as layover allowance, incentives, and performance bonuses are not yet included in this computation.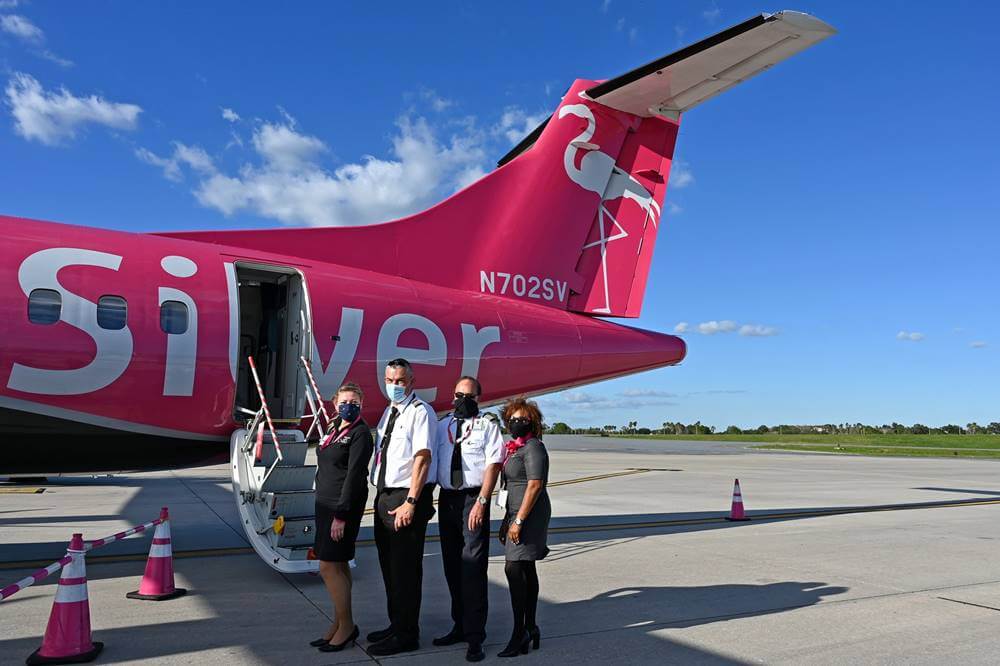 Summary
Silver Airways is a great option for aspiring flight attendants looking to start their career. With competitive salary rates and plenty of benefits such as free flights and layover allowance, it's no wonder why so many people are keen on joining this airline. As with any job search process, make sure you have all the information before applying – do your research about the company culture and ask around to see what others think! That way, when it comes time to apply or interview at Silver Airways, you will be prepared with enough knowledge that could help set you apart from other applicants. Good luck in your journey towards becoming part of an amazing team!