Xiamen Airlines, also known as Xiamen Air, is a passenger airline based at Xiamen Gaoqi International Airport in Xiamen, China. The airline operates a fleet of more than 160 Boeing and 737 aircraft, serving more than 70 domestic and international destinations in Asia, North America, Europe, and Oceania. Xiamen is also a member of the Sky Team alliance. Surprisingly, they also own with 55% of China Southern Airlines.
Also Read: Paris Layover Guide: Best Things to Do in 24 Hours
Xiamen Airlines is situated in Xiamen, which is tagged as one of China's most livable cities due to its mild climate and low pollution levels. The city is well-known for its scenic parks and tree-lined beaches. Working for an award-winning airline such as Xiamen Airlines is an amazing opportunity to develop a successful career in the aviation industry. The airline was founded in 1984 and has been awarded the title of "5-Star Airline" by Skytrax.

List of Requirements and Qualifications to Become a Xiamen Airlines Cabin Crew
You must be a holder of a valid passport.
No eyeglasses.
No visible tattoos.
Willing to undergo background check.
Must follow Xiamen Airlines uniform standards.
You must be willing to submit to the results of medical tests.
A tidy, well-groomed appearance is required for the actual professional presentation.
You must be in good physical and mental health.
You must agree to submit to a drug test.
You must be prepared to deal with the safety and service of passengers.
You must be able to serve food and beverages, assist disabled passengers, answer guests' questions, and operate mechanical and safety systems.
It is also necessary to have excellent self-control, resourcefulness, and the ability to deal with stressful situations.
Responsibilities:
Greeting and directing passengers to their assigned seats.
As a flight attendant, your primary responsibility is to ensure everyone's comfort and an exceptional flight experience throughout the flight.
You must provide flight details.
Before takeoff, ensure that all passenger safety belts and galleys are securely fastened.
Customers on board should be treated with respect and patience.
You are responsible for ensuring that beverages and meals are served on time.
You must also provide excellent customer service and respond to travelers' needs.
Passengers should be observed and advised to follow safety and health protocols.
Crew members are also informed about passengers with special needs, passengers in wheelchairs, diabetic passengers, and the number of babies on board.
Conduct pre-flight responsibilities which includes inspecting the safety equipment, ensuring that all beverages and snacks are on board, and keeping the aircraft clean and organized.
As needed, provide first aid to passengers.

Application Process
Step 1: You can find job postings on Xiamen Airlines' social media accounts if you want to work for the company. Their official page does not yet have a Career page.
You can also access their Linkedin or Facebook page by clicking on these links: https://www.linkedin.com/company/xiamen-airlines
Step 2: Visit their official Facebook page here: https://www.facebook.com/XiamenAirlines/
Find out in their official Facebook Page if a position for Cabin Crew is available. You can also contact them through their official website to inquire about available positions for Flight Attendants. You can find it here:
https://www.xiamenair.com/en-ww/article-detail?articleLink=%2Fcms-i18n-ow%2Fcms-en-ww%2Fcontents%2F48571.json
Step 3: Prepare all of the requirements or documentation required for your application. Fill out an online application for a Cabin Crew position if provided. Write only true and accurate information about yourself. Before submitting the form, double-check your information.
Step 4: Xiamen Airlines is extremely picky when it comes to hiring the right candidate. Arrive on time, dress professionally, and make some research and practice before the interview.
Step 5: You will be notified by phone or email if you are chosen. So, keep your lines open and check your emails on a regular basis. Provide phone number and email address that are always in use.
Interview Tips:
Carry all required documentation.
Keep the skills listed on your resume.
Grooming is essential, especially if you work for an airline. As a flight attendant, you are the airline's reflection; you must be neat and presentable from the moment you meet the panel.
Respect the dress code by dressing formally.
Knock on the door before entering the interview room.
As you enter the room, greet the entire panel.
Take the seat that is offered to you.
Make an effort to appear upbeat. They'll be impressed that you're still excited after such a long wait.
Maintain your composure, patience, confidence, and poise.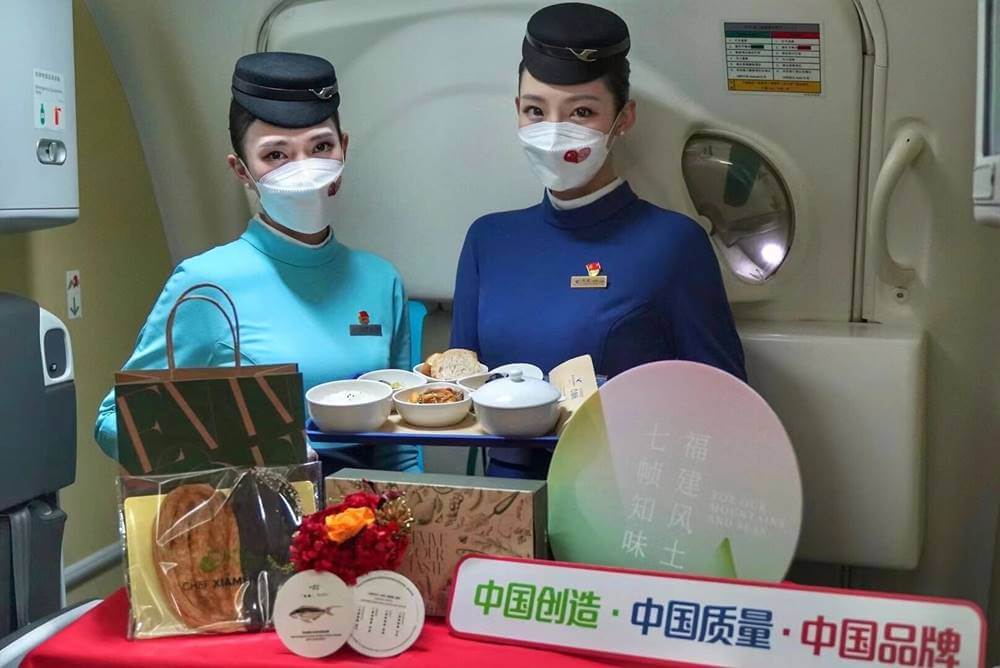 Salary and Benefits
If you work as a Flight Attendant for Xiamen Airlines and you can expect to earn $39 per hour, since it is the average salary for flight attendants in China. The additional pay is expected to be $9 per hour. Xiamen do not disclose any information about their FA's precise salary.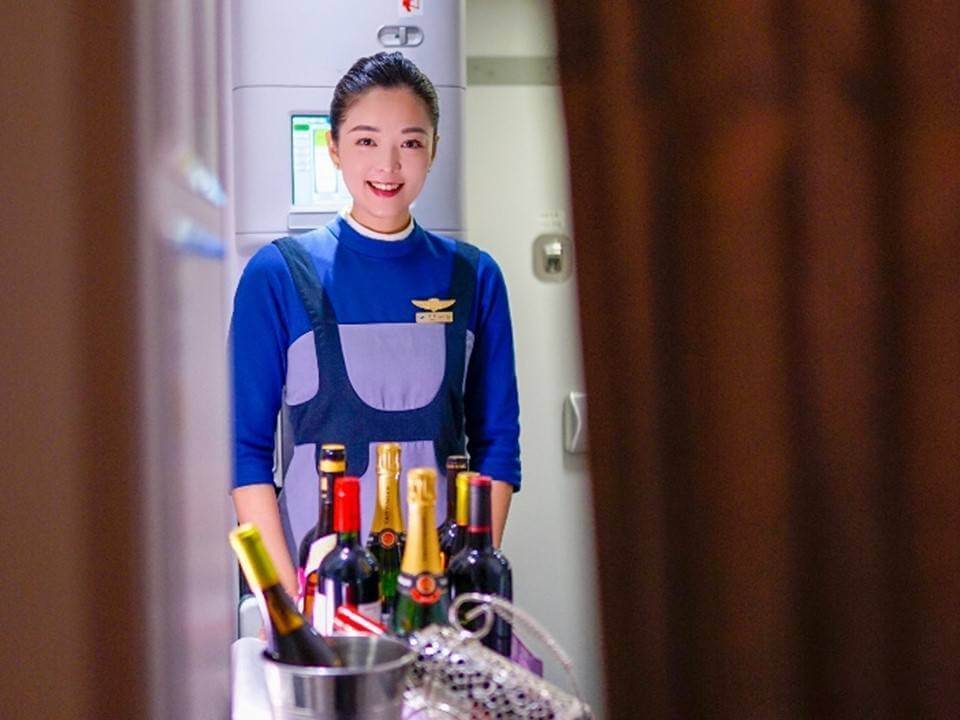 Video: Xiamen Air's B787 Surprise Theme Flight
This 15-minute video will walk you through a flight journey of Sam Chui from Amsterdam to Xiamen, China through Xiamen Airlines. Sam shows the beautiful two storey lounge and what it's like to be a Xiamen Airlines served by welcoming and friendly Flight Attendants. You will see in the video how FAs serve champagne and how they are very detailed in every passenger's needs. They even provide anti slipper case for phones so the passengers can place their phone anywhere during the flight. Everything is well-organized inside Xiamen Airlines flight.
Photos: Xiamen Airlines Cabin Crew Uniforms
Check out these pictures of Xiamen Airlines crew so you can see what they look like in uniforms:
Frequently Asked Questions
The following are some of the common questions asked about Xiamen Airlines:
1. Where is Xiamen Airlines located?
Xiamen Airlines is based in Xiamen located in the Fujian Province. It operates through Xiamen Gaoqi International Airport as well as in few other major airports in China.
2. Is a medical examination required?
Of course, yes. Every job will asks for a medical examination.
3. Is it hard to pass Xiamen Airlines preliminary assessment?
Yes, it could be. But as long as you have what it takes and you are willing to take the challenge because it's your passion – you enter this fleet!
4. Is there an open day for recruitment?
Xiamen Airlines does not provide much public information about its recruitment schedules, but it will undoubtedly make announcements on its website or Facebook page.
5. How much do Xiamen Airlines Flight Attendants make per month?
If you work as a Flight Attendant for Xiamen Airlines and you can expect to earn $39 per hour, since it is the average salary for flight attendants in China.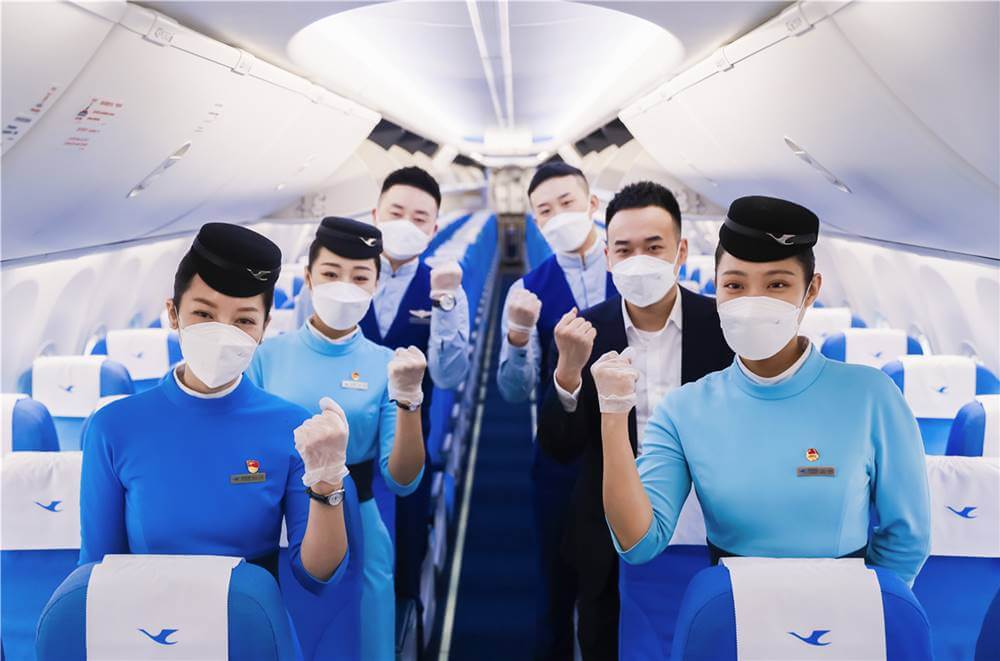 Summary
Working as flight attendant for Xiamen Airlines is a fantastic opportunity to see the world, meet new people, and develop your career in aviation. If you are passionate about providing excellent customer service and would like to join their team, apply now!