Fastjet is a multi-award-winning African low-cost carrier that began operations in 2012. It has received several awards, including Leading African Low-Cost Carrier World Travel Awards 2016, 2017, 2018, 2019, 2020, and 2021, as well as Skytrax World Airline Awards Best Low-Cost Airline in Africa in 2017 and 2019, as well as being one of the top ten finalists for 2021. Fastjet strive to be respected by the communities it serve.
Also Read: How to Answer: What are Your Weaknesses?
Fastjet now connects Zimbabwe's three major cities by flying between Harare and Victoria Falls and Harare and Bulawayo. Internationally, the airline operates flights from Harare, Bulawayo, and Victoria Falls to Johannesburg, South Africa, as well as Victoria Falls to Kruger Nelspruit, Mpumalanga, and Maun, Botswana. Are you interested of catching a career opportunity in Zimbabwe? Being a Flight Attendant can be a long-term career, and to get into this industry, start now. Here's what you need.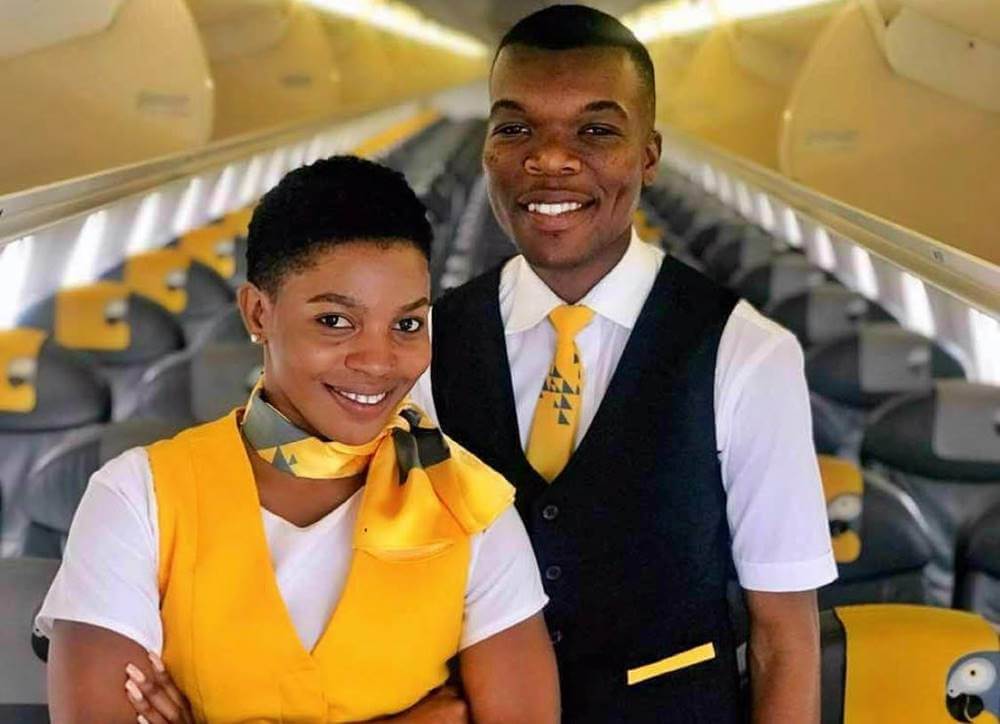 List of Requirements and Qualifications to Become a Fastjet Cabin Crew
You must have a High School Diploma
Must be fluent in English language
Valid Tanzanian Cabin Crew License
With outstanding interpersonal skills
Must have excellent customer service skills and a passion for travel
Must be able to submit a medical and psycho-technical test
Must follow all Fastjet uniform standards
You must be energetic
You must be in good health and have no serious medical conditions
Swimming ability is required
Must be tidy and presentable at all times
To meet the needs of passengers, you must have excellent self-control, resourcefulness, and the ability to handle stressful situations
Responsibilities:
Welcome and assist passengers to their seats
Inform passengers about flight regulations
Demonstrate flight safety equipment
Attend to the passenger's comfort and safety
Check the cleanliness of the aircraft, seat pockets, and the availability of all meals and supplies
Inform passengers on aircraft about safety protocols and ensuring that all hand luggage is safely stored
Hold announcements and answer passenger inquiries during the trip
Provide medical care and guidance to passengers
Serve meals and refreshments on time
Create the flight reports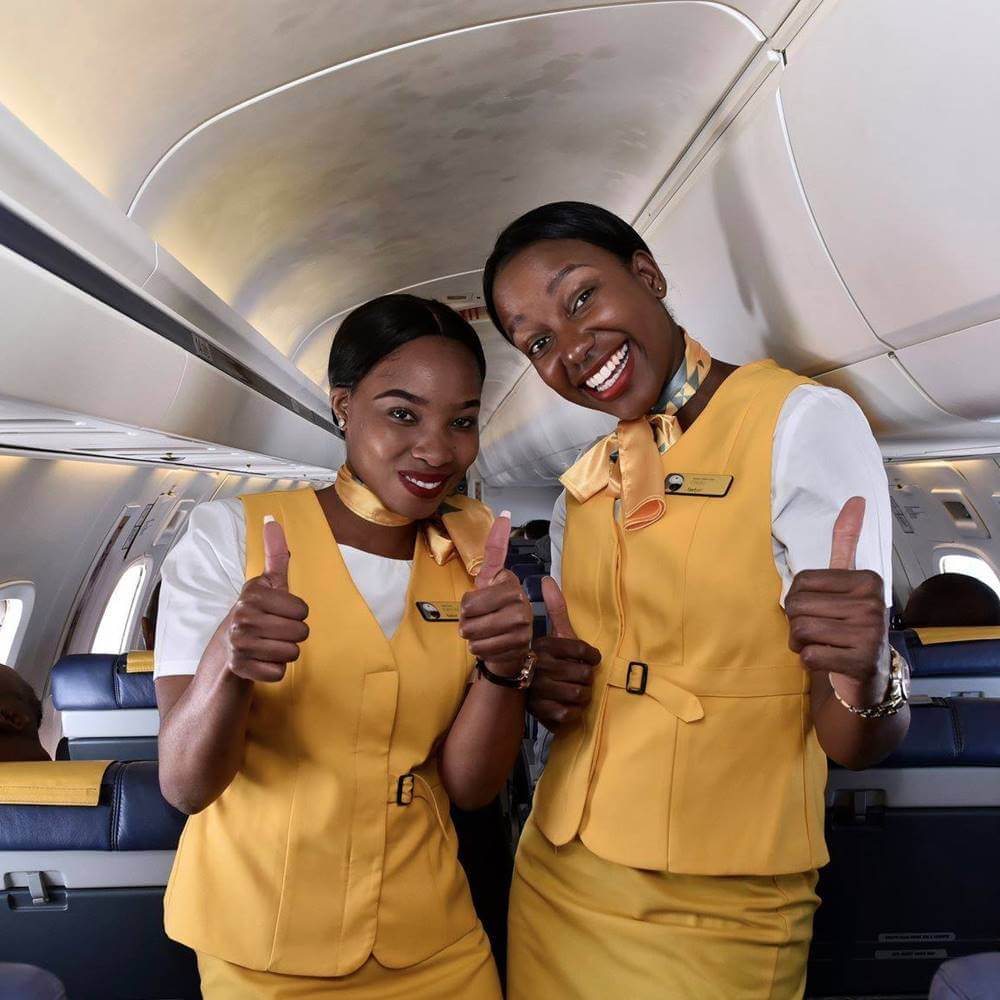 Application Process
Step 1: To get a job inside Fastjet, you can visit its social media accounts for job postings. Their official page doesn't have a Career page ready. You can go here: https://web.facebook.com/fastjet/?_rdc=1&_rdr
Step 2: Go to their official Facebook Page and check if a Cabin Crew position is available. Once a job post is open, apply for the position.
Step 3: Prepare all the requirements or documentation needed for your application. When completing an online application for Cabin Crew position, make sure to provide true and correct details about yourself. Double check your details before submitting the form.
Step 4: Once shortlisted, they will notify you through call or email. So, keep your lines up and always check for their message.
Step 5: You need to pass the initial interview so you can proceed to the next phase of the hiring process.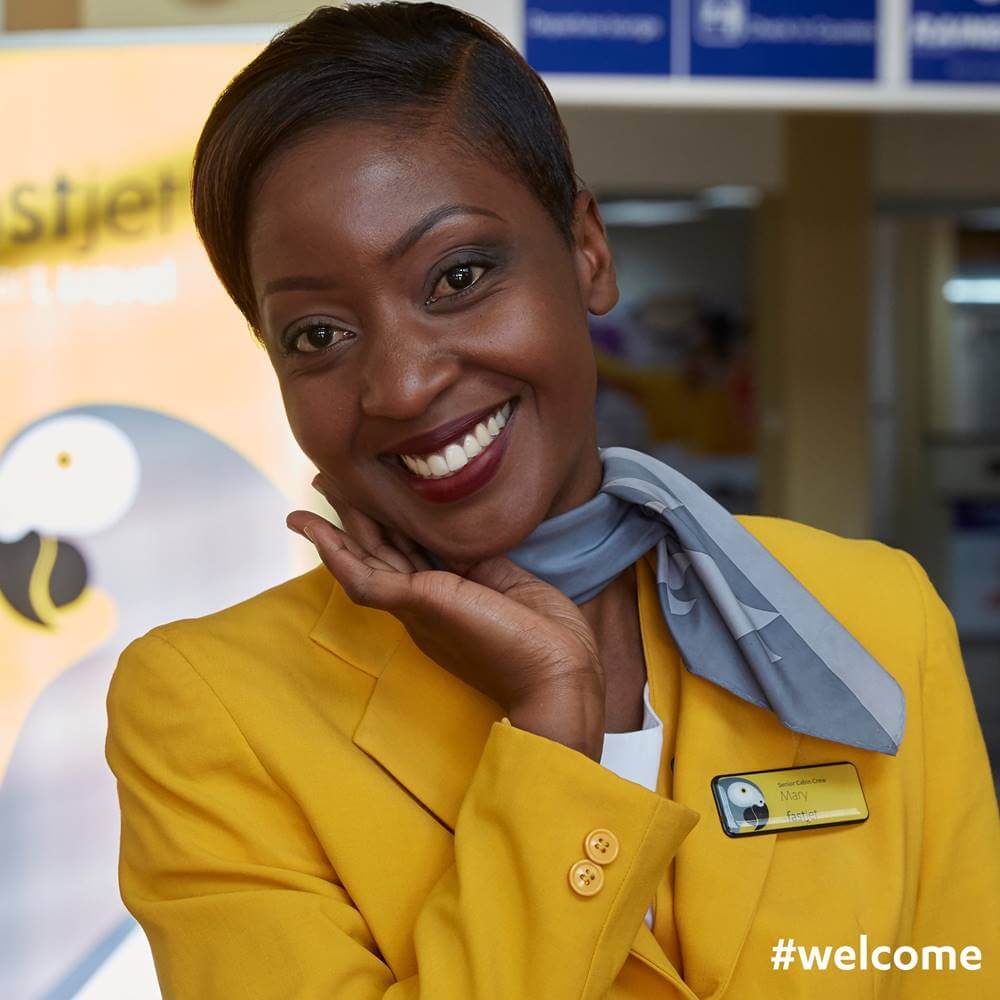 Salary and Benefits
In Zimbabwe, a Flight Attendant typically earns around 146,000 ZWD per month. Salaries range from 67,000 ZWD to 232,000 ZWD. This is the average monthly salary, which includes housing, transportation, and other perks. Flight attendant pay varies greatly depending on experience, skills and location.
In 2018 the company has implemented a "ad hoc hardship allowance" that includes an allowance equal to 15% of current gross salary. This shall be paid and added to the monthly payroll for all staff. For employees earning less than $1500 per month, the company is also offering a "food hamper" worth approximately $65 per month.
Video: Beautiful! Why You Should Visit Zimbabwe with Fastjet.
This short video clip shows why people choose Fastjet when visiting Zimbabwe. The uploader showed a a sneak peak inside the Fastjet's fleet and how generous the airline in giving a care kit. This took place in the year 2021 at the surge of Covid-19 pandemic, so the airline's care kit includes facemask for a safety flight.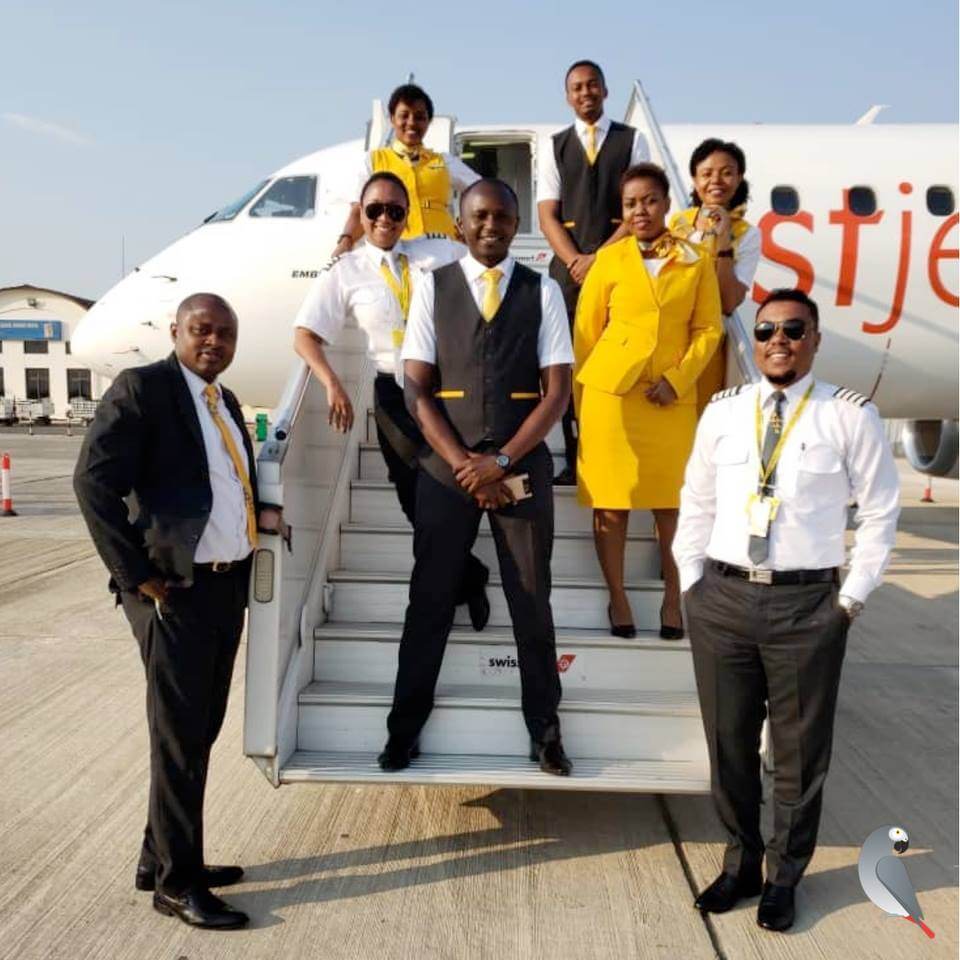 Photos: Fastjet Cabin Crew Uniforms
Check out these pictures of Fastjet crew so you can see what they look like in uniforms:
Frequently Asked Questions
The following are some of the common questions asked about Fastjet:
1. Is Fastjet a reputable airline?
Fastjet is a multi-award-winning African low-cost carrier that began operations in 2012. The airline takes pride in providing not just affordable but excellent service to its passengers. The airline has a heart for its employees.
2. Is there anything I can do to give myself an advantage over other candidates?
Make your CV/Resume outstanding, this is the first thing you need to do. Then if you are trained in CPR, First Aid, and multilingual, you will have more advantage. Make sure to prepare well for the interview questions, learn about the company, as well as the duties and responsibilities of a flight attendant on board.
3. What other abilities they are looking for?
You must be able to swim, have excellent communication and interpersonal skills, remain calm in emergency situations, and perform well under pressure.
4. How much is the monthly salary of Fastjet's Flight Attendants?
In Zimbabwe, a Flight Attendant typically earns around 146,000 ZWD per month. Salaries range from 67,000 ZWD to 232,000 ZWD.
5. Does Fastjet care about its employees?
Yes, of course. In fact, even if the company is experiencing economic crisis in 2018, they made allowance benefits to their employees for their hard work. This allowance is paid monthly, the said grant was made effective in 2018.
Summary
Fastjet has flown over 3.5 million passengers since its inception and has established itself as a dependable African airline. Customers benefit from generous free baggage allowances, flexible change options, multiple payment channels, airport lounge access on select routes, and value for money. The airline knows how to value its customers. In fact, they also give generous allowances to their employees because they know and appreciate all the hard work of people inside the fleet.
This is what makes Fastjet stand out among other airlines in Africa—it's the people. The airline has a team of passionate, committed and hardworking individuals who are always ready to go the extra mile to make sure the customers have a pleasant experience. Be a part of this award winning airline. Apply now!