Airnorth is an Australian airline company that began its operations in 1978. Originating in the Northern Territory, this airline has played a significant role in connecting remote regions of Australia with more populated areas. As a regional airline, it ensures that people from smaller towns and communities have access to larger cities and their facilities, aiding both commerce and communication within the country.
Also Read: How to Apply Airnorth (Australia) Flight Attendant Jobs
Over the years, it has expanded its routes, not only within Australia but also to other neighboring countries. It operates both scheduled and charter services, catering to a variety of passengers' needs. For many in the isolated regions, it has become a reliable means of transportation, bridging the gap between remote areas and bustling urban centers.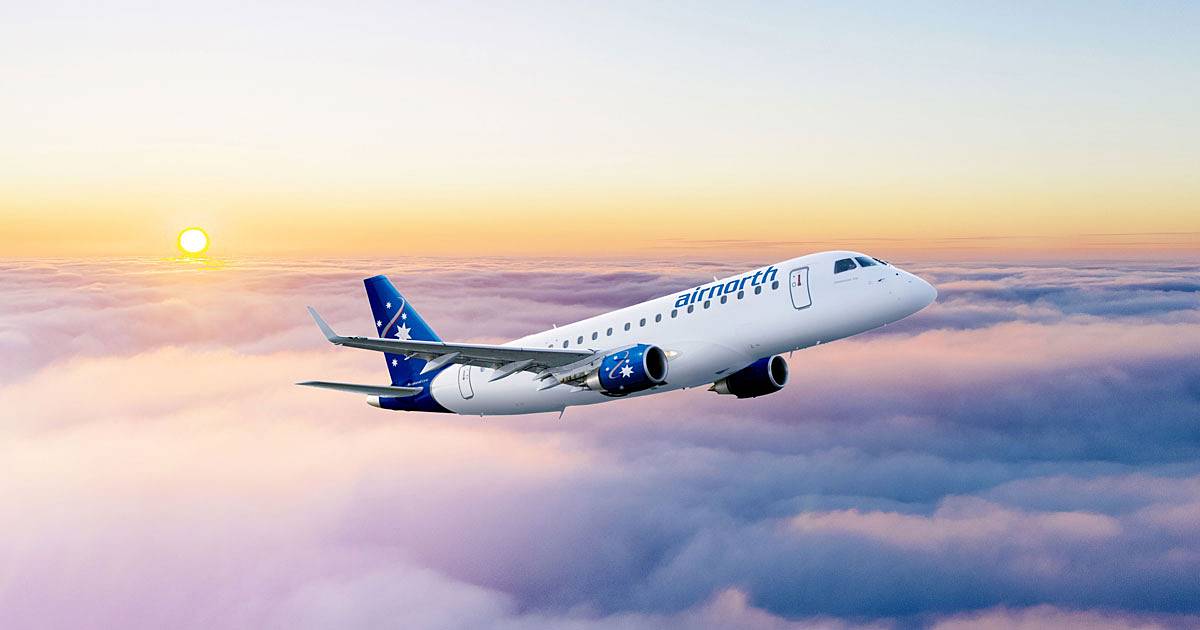 Quick Facts
Airline Name:

Airnorth

Airline IATA Code:

TL

 
Headquarters:

Darwin, Northern Territory, Australia

Founded:

1978

Number of Destinations:

21

Fleet Size:

12

Fleet Types:

Embraer EMB-120, Embraer ERJ-170, Embraer ERJ-190

Location Hubs/Bases:

Darwin International Airport (Darwin, Australia)
Brief History Overview
Airnorth was born in 1978 from the union of three airlines: Airnorth, Rossair, and Tillair. They kicked off their operations on 4 July as Air North International. For the first three years, they stuck to charter flights. But by 1981, things changed as they began scheduled services. Their fleet was notable as it had the Northern Territory's first turbine-powered aircraft, a Beechcraft Super King Air, and a classic Douglas DC-3.
The 1990s saw big changes for the airline. In 1992, the Skyport Group became a significant shareholder, and by 1993, the airline was sold to Capiteq Ltd, taking on the new name, Airnorth Regional. Throughout that decade, their network expanded regionally. They updated their fleet, adding the Fairchild Metro 23 and Embraer EMB 120 Brasilia by 1997. By 1999, they were flying charters from Darwin to Dili in East Timor for the United Nations. Just a year later, this became their very first international scheduled route.
Products and Services
Flights

– Whether you're heading on a vacation or visiting family in another city, these flights are there to take you where you need to go. The airline provides a range of options, including different destinations and times to suit your needs. 

Group Travel

– Planning a trip with friends, family, or a team is easier with its group travel option. You can book tickets for everyone at once, ensuring you all sit together and enjoy the journey as a group. It's an easy way to make sure everyone gets the same great service and price. 

NGO Travel

– The company recognizes the hard work of NGO workers and offers special travel options to meet their unique needs. These are designed to facilitate ease of travel for individuals working in non-profit sectors, helping them get to their destinations promptly and without hassle. 

Gift Vouchers

– If you are looking for the perfect gift for someone special, consider giving them the gift of travel. The gift vouchers can be used to purchase flights, allowing your loved ones to choose their ideal destination. 

Charters

– If you need a more private and customized travel experience, its charter services are the answer. You get to hire an entire aircraft for your group, deciding your own schedule and even your destinations. 

Ground Handling

– From the moment you step out of the aircraft, the airline has services to assist you on the ground. This includes help with luggage, transportation, and any guidance you might need at the airport. It's about making your journey smoother, from start to finish.

Merchandise

– Show your appreciation for your favorite airline with its range of merchandise. From apparel to accessories, you can find items that represent the spirit of adventurous travel. It's a great way to remember your journeys and the experiences you had while flying with the company.

Hotels – The airline offers hotel booking services, helping you find the perfect place to relax after your flight. Choose from a variety of options to suit your budget and preferences, all designed to make your stay comfortable and enjoyable.
Freight

– Beyond carrying passengers, it also offers freight services to transport goods and packages efficiently. Whether it's a business consignment or a personal package, it ensures safe and timely delivery.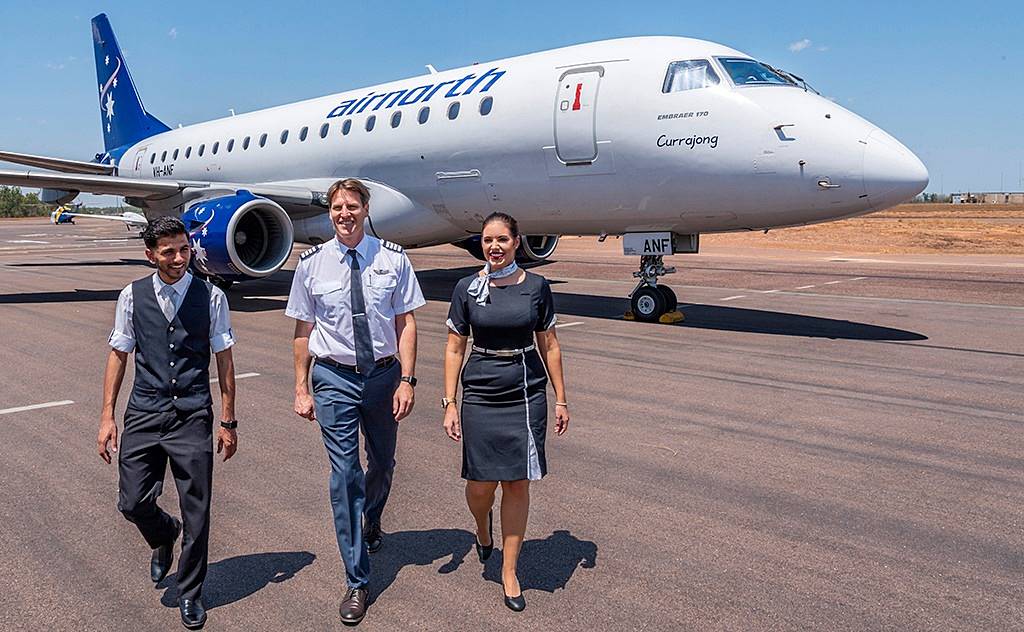 Work Culture
Working at this airline can be both rewarding and challenging. On the one hand, it offers good benefits and competitive pay, which is always a plus when looking for a job. Additionally, many appreciate the lifestyle it provides, recognizing it is the best they've experienced in their career journey so far. For those looking to break into the aviation industry, this airline serves as a great stepping stone. You'll find that the company promotes career progression, partly because of the high turnover rate of the staff. This means that hardworking individuals have the chance to climb up the career ladder faster.
However, it is essential to note that the job comes with its fair share of downsides. Some employees have raised concerns about the heavy workload and believe that the training provided is somewhat inadequate to handle the job's demands effectively. 
Benefits for Employees
Discounted Staff Travel on Airnorth and Qantas Flights – Employees get to enjoy discounted fares when they fly with the airline or with Qantas. This means you can travel more without burning a hole in your pocket. Whether you are going on a vacation or visiting family, this benefit can make traveling much more accessible and enjoyable. 
Discounted Domestic and International Interline Cruises

– Staff have the opportunity to take advantage of discounts on both domestic and international cruises. This is perfect for those who enjoy vacationing on the sea and exploring different places. 

Private Health Insurance

– Employees have the option to access private health insurance. This ensures that you and your family can get medical attention promptly when needed. 

Novated Car Lease Opportunities

– With the novated car lease opportunities, employees can lease a car through a special kind of agreement that comes with tax benefits. It is a convenient and tax-efficient way to own a car. 

Health Fitness Centre Memberships

– Employees can keep fit and healthy through discounted memberships at health fitness centers. This means you can work out and stay in shape without straining your budget. 

Home, Car, Personal Loans

– Getting a loan for a home, car, or personal use is made easier and more accessible for employees. They have opportunities to secure loans with possibly more favorable terms compared to what is available to the general public.
Video: Flight Review | Air North | DRW-TSV | TL182
Airnorth holds the distinction of being Australia's second oldest airline, with its inception dating back to 1978, which grants it a rich history spanning 44 years. The company operates from its home base in Darwin, offering flights to a total of 21 destinations, one of which is Dili in Timor Leste. Presently, their operations rely on a fleet exclusively comprising Embraer aircraft, with a breakdown as follows: one E190, four E170s, and five E120s. Check this video for more information about the company. 
Summary
Airnorth is definitely one name that stands out in the Australian aviation industry. Whether you're here to look for its products and services or employee benefits, we hope this article is able to help you find what you are looking for. Don't forget to check out the company's website to get more specific details on what it can offer to several types of passengers. 
Contact Information
Company Name: Airnorth
Address: 4 Lancaster Road, Darwin, Australia
Telephone No.: 1800 627 474
Website: https://www.airnorth.com.au/
Facebook: https://www.facebook.com/AirnorthAU/
Instagram: https://www.instagram.com/airnorthau/
Twitter: https://twitter.com/airnorthaus/