Costa Rica is a great place to work as a flight attendant. The country offers beautiful scenery, warm weather, and plenty of opportunities for travel. If you are interested in becoming a flight attendant in Costa Rica, there are a few things you need to know.
In this article, we will discuss the process of applying for a flight attendant job in Costa Rica, the required qualifications, and the benefits of working as a flight attendant in this Central American country. So if you are thinking about making a career move to Costa Rica, keep reading!
Also Read: How to Answer: Tell Me About a Time You Dealt with a Difficult Customer
Costa Rica is one of the most popular tourist destinations in the world, and its friendly flight attendants are a big part of that. They make sure that passengers have a safe and comfortable flight, while also providing them with helpful information about the country.
Flight attendants working for a Costa Rican airline are known for their warmth and hospitality, and they often go out of their way to help passengers enjoy their trip. In addition to safety and comfort, they also provide valuable cultural awareness by sharing their knowledge of the country's history and customs. As a result, the flight attendants play an important role in making sure that visitors have a positive experience when they travel to Costa Rica.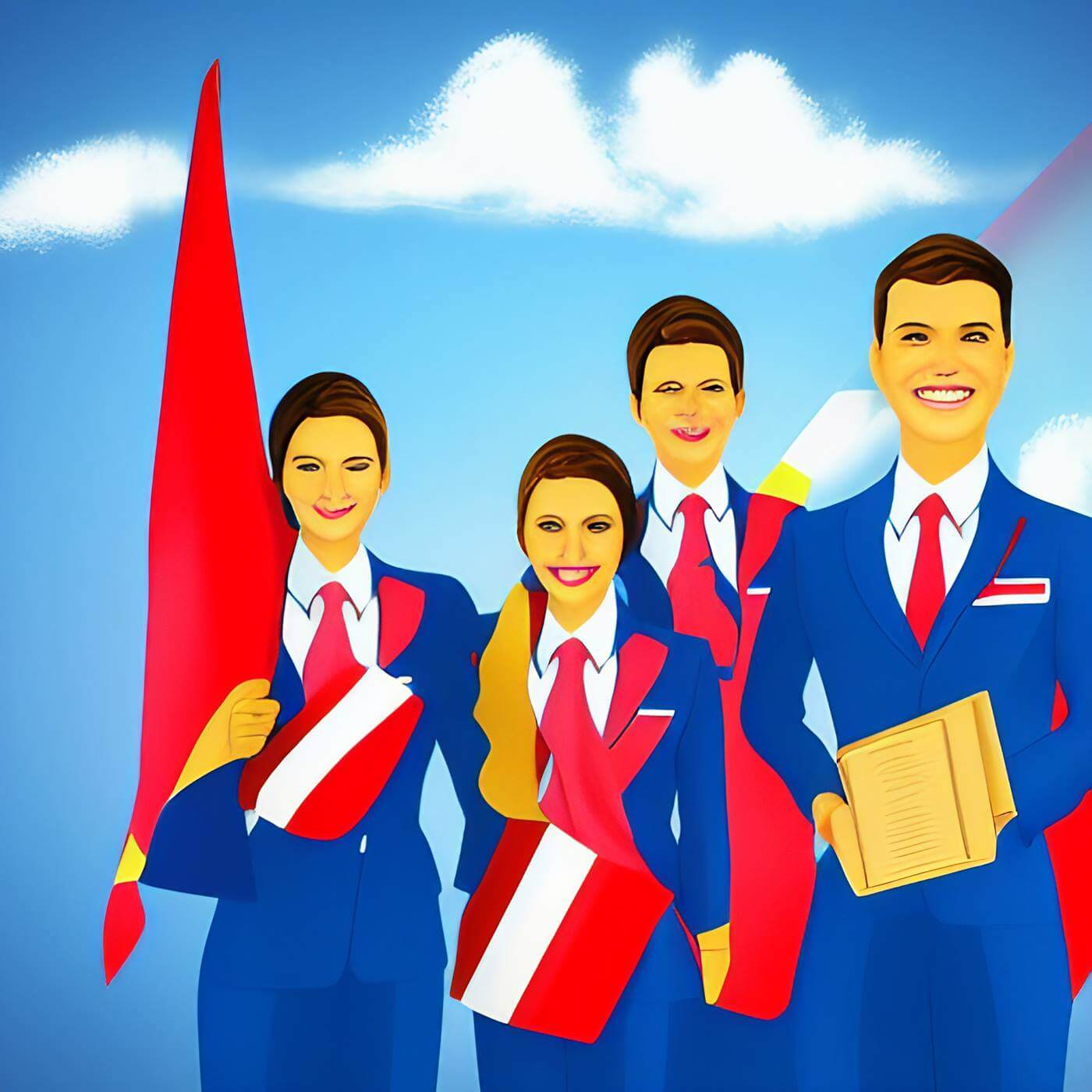 List of Airlines in Costa Rica to Work as a Flight Attendant
Costa Rica Green Airways
Skyway Costa Rica
Sansa Airlines
Aerobell Airlines
Aviones Taxi Aereo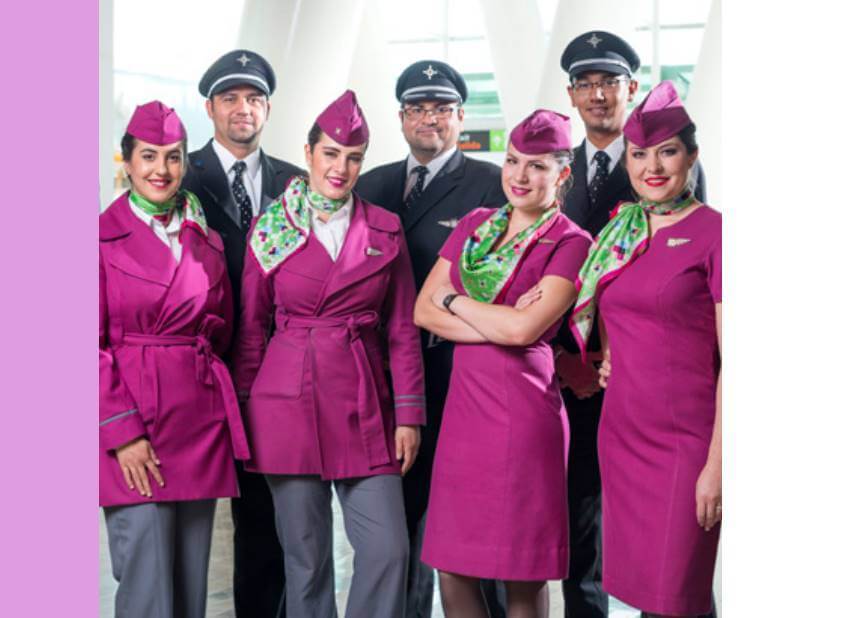 What are the Requirements of a Flight Attendant Job in Costa Rica?
If you're thinking about taking the plunge and applying to be a flight attendant in Costa Rica, here are the basic requirements.
Be at least 18 years old
Have a high school diploma or equivalent
Pass an interview
Pass a physical examination
Pass a criminal background check
Have proficient English skills
Be legally authorized to work in Costa Rica
Skills:
Ability to stay calm in stressful situations
Excellent Communication Skills
Flexibility and adaptability Spoken Languages: Spanish and English are the official languages of Costa Rica. However, many people also speak Costa Rican Spanish, which can be difficult for non-native speakers to understand. As a result, proficiency in both Spanish and English is required for all flight attendants working in Costa Rica.
All in all, the requirements to become a flight attendant in Costa Rica are not too different from other countries. If you have the right skills and education, and you're able to pass an interview, physical examination, and criminal background check, then you should have no problem getting hired by an airline. So what are you waiting for? Start your journey today!
Also read: Do Cabin Crew Clean Toilets? Do Flight Attendant Clean Lavatories?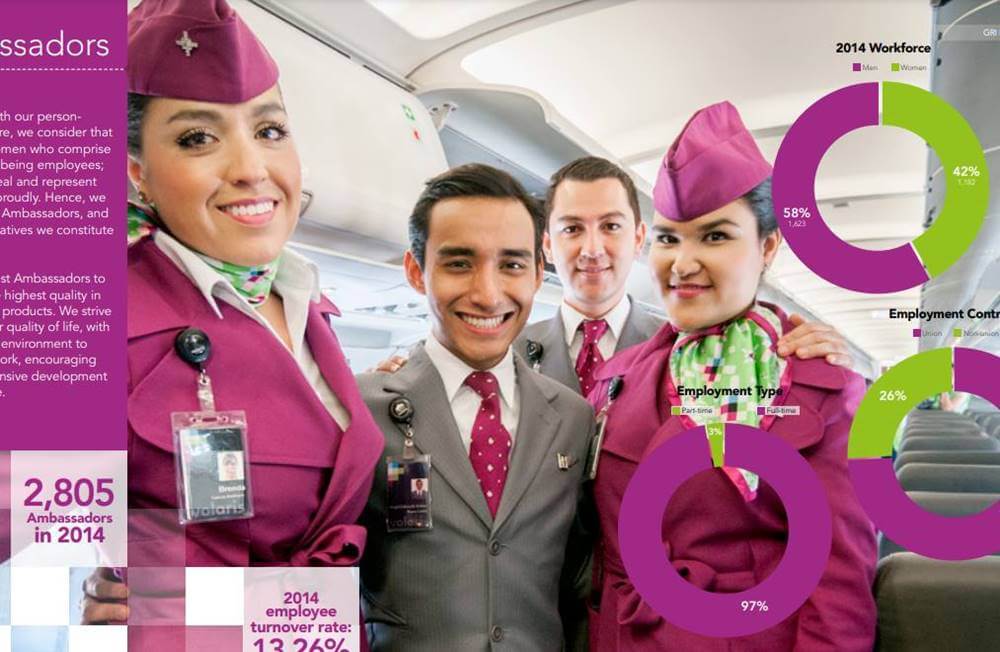 Steps to Apply for a Cabin Crew Job in Costa Rica
So you want to become a flight attendant? Great choice! Not only is it an interesting and exciting job, but it's also a great way to see the world. And if you want to do it in one of the most beautiful countries in the world, then Costa Rica is the perfect place for you. Here are a few steps to help you get started on your journey.
1. Research the Requirements
The first step is to research the specific requirements for becoming a flight attendant in Costa Rica. While there are many similarities between countries, there may also be some differences. For example, in Costa Rica, you will need to be at least 18 years old and have a high school diploma or equivalent. You will also need to be proficient in English and Spanish.
2. Complete Training
Once you have met all of the prerequisites, the next step is to complete training at an accredited Flight Attendant school. During your training, you will learn both practical and theoretical aspects of the job, including safety procedures, emergency medical training, customer service, and more.
There are many different Flight Attendant schools around the world, so it's important to do your research and choose one that is reputable and has a good track record. Once you have completed your training, you will be ready to start applying for jobs!
3. Start Applying for Jobs
Now it's time to start applying for jobs! The best way to find open positions is to search online job boards or airline websites. You can also check with your local airport or contact airlines directly. When applying for jobs, be sure to include your resume, cover letter, and any other relevant documentation (such as your training certificate).
Following these steps will help you on your way to becoming a flight attendant in Costa Rica. Just remember to do your research, complete accredited training, and start applying for jobs! With hard work and dedication, you'll be working on those planes in no time.
Also read: How to Answer: What Does Excellent Customer Service Mean to You?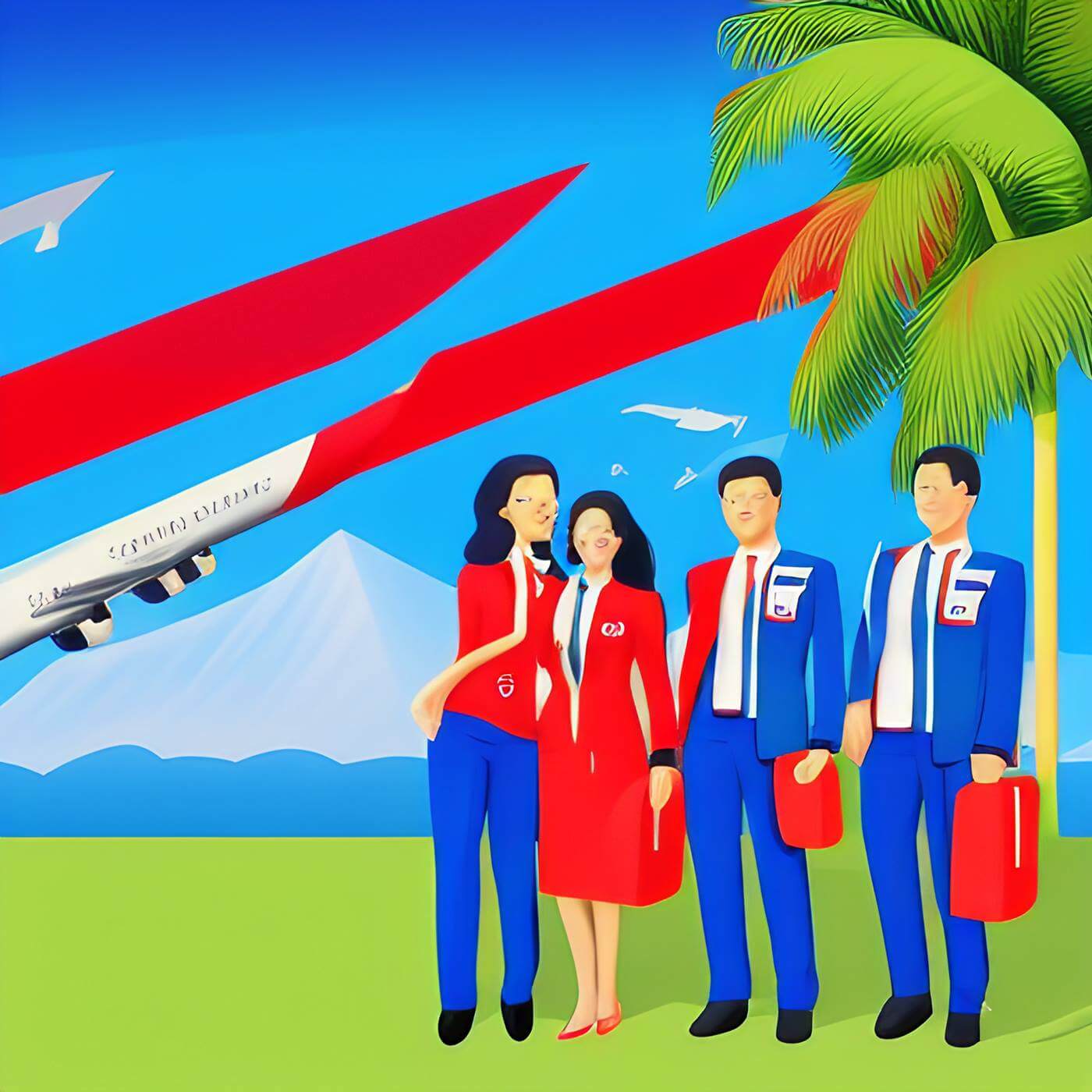 What is the Salary of a Flight Attendant in Costa Rica
The average salary of a flight attendant in Costa Rica is $1,873 per month. This is lower than the average salary of a flight attendant in the United States, which is $2,795 per month. The cost of living in Costa Rica is also lower than in the United States, so flight attendants in Costa Rica may have a higher standard of living than their counterparts in the United States.
Flight attendants in Costa Rica typically work for private airlines or charter companies. They may also work for government-run airlines. The working hours of flight attendants can be irregular, and they may be required to work on weekends and holidays.
Benefits
A flight attendant can be a valuable addition to any trip, and Costa Rica is no exception. Here are just a few of the benefits that a flight attendant can provide:
They can help you with any questions or concerns that you may have about your flight.
They can provide you with information about the best places to eat, shop, and stay in Costa Rica.
They can help you plan your itinerary so that you make the most of your time in Costa Rica.
They can assist you in making transportation arrangements and booking tours and activities.
They can provide you with first-aid assistance if needed.
In addition to these practical benefits, a flight attendant can also add a touch of luxury to your trip. They can provide VIP treatment and make sure that you have everything you need for a comfortable and enjoyable journey. So if you are looking to build a career in a customer-service industry with travel perks and a good salary, being a flight attendant in Costa Rica is just the right airline for you.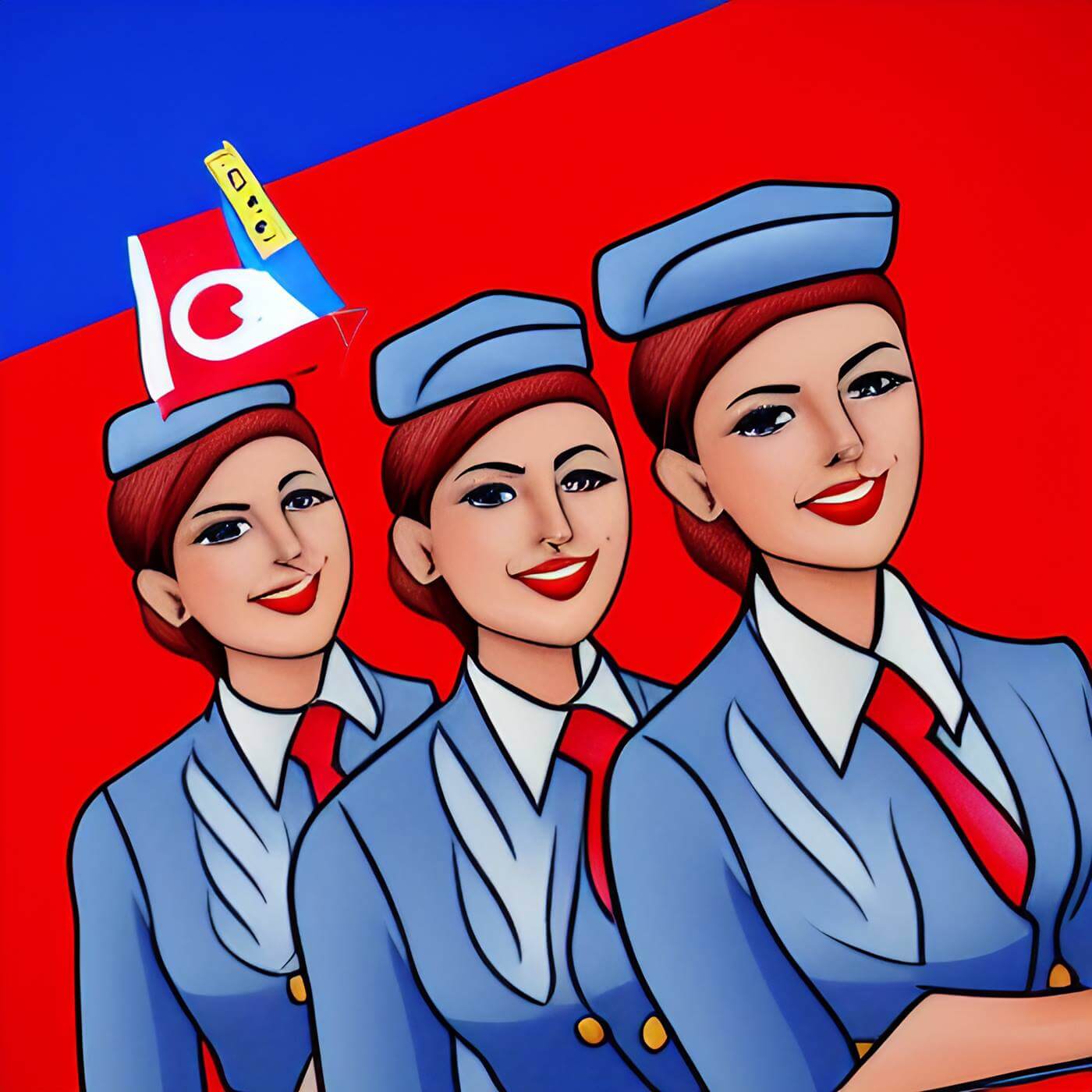 Summary
Becoming a flight attendant in Costa Rica is not as difficult as one might think. With the right resources and a little bit of research, you can be on your way to a new career in no time. The benefits of becoming a flight attendant are numerous, and with the current market conditions, there has never been a better time to make the switch. If you have ever thought about becoming a flight attendant, now is the time to act.
Also read: Venice Layover Guide : Best Things To Do In 24 hours