If you're looking for a new and exciting career opportunity, becoming a flight attendant in Qatar may be the perfect choice for you. With plenty of airlines operating in the country, there are always opportunities to find work as a flight attendant.
In order to be successful in this role, you'll need to meet certain requirements and pass some exams, but it's well worth it once you're up in the air serving passengers. Keep reading for more information on how to become a flight attendant in Qatar.
Also Read: How to Answer: Why Do You Want to Work for our Airline?
Qatar Airways is one of the world's leading airlines, and it is known for its high level of customer service. As a flight attendant for Qatar Airways, you will be responsible for providing exceptional service to passengers on board our aircraft.
You will be expected to ensure that all passengers are comfortable and safe throughout their journey, and you will also be required to deal with any requests or queries they may have. In addition, you will be required to maintain the highest standards of safety and cleanliness at all times. If you are dedicated to providing an excellent level of customer service, then we would love to hear from you.
List of Airlines in Qatar to Work as a Flight Attendant
Note: There are other airlines that operate to and from Qatar and they are:
Also read: Do Cabin Crew Clean Toilets? Do Flight Attendant Clean Lavatories?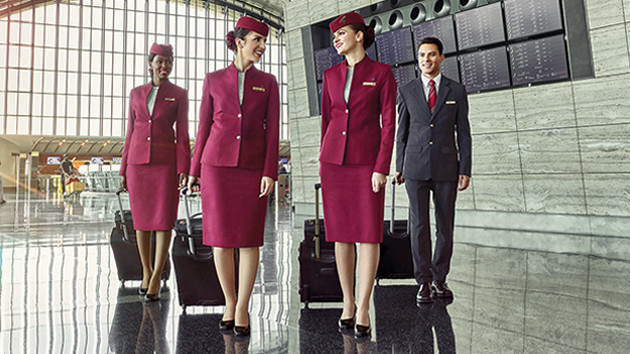 What are the Requirements of a Flight Attendant Job in Qatar?
If you're considering a career as a Qatar Airways flight attendant, there are a few things you should know. In this blog post, we'll outline the requirements for the job as well as what the selection process entails. Keep reading to learn more!
You must be at least 21 years of age to apply.
You must have an updated resume and professional photo.
You must hold a high school diploma or equivalent.
You must be able to speak, read, and write English fluently.
Passenger safety is our top priority, so you must be able to swim 50 meters unassisted and be comfortable with heights.
Previous customer service experience is preferred but not required.
You must be physically fit and able to pass a pre-employment medical examination.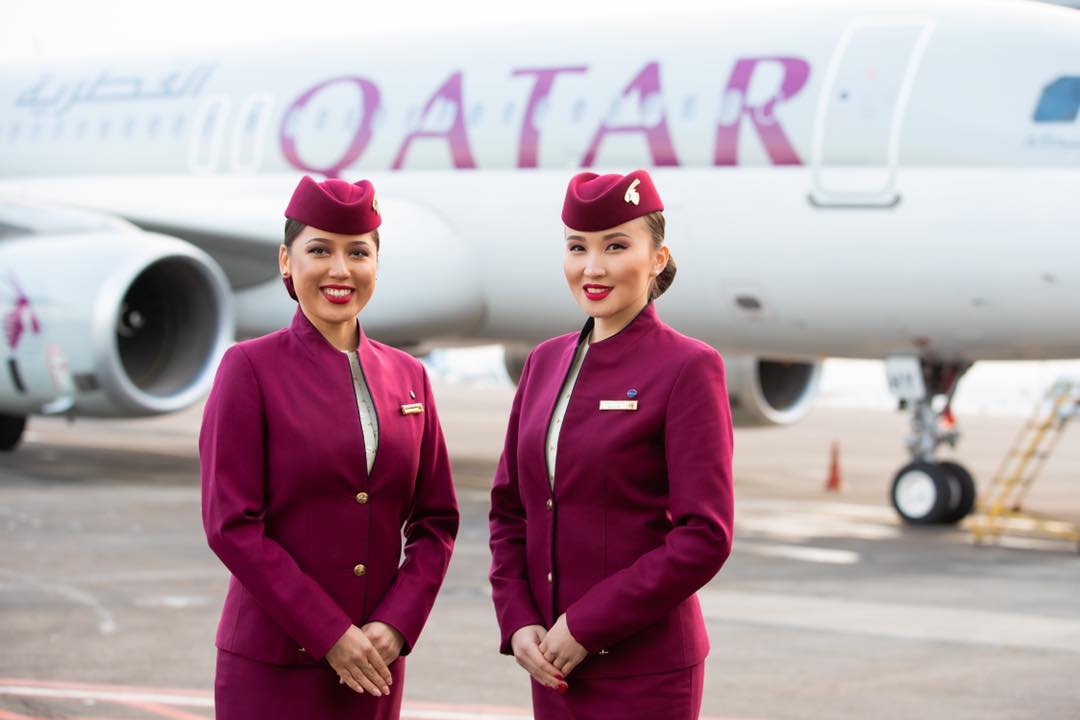 Steps to Apply for a Cabin Crew Job in Qatar
Working as a flight attendant is a great way to see the world while also getting paid. If you're interested in becoming a flight attendant, here's a step-by-step guide to applying to work for Qatar Airways.
Step One: Meet the Basic Requirements
To be eligible to apply for a position as a flight attendant with Qatar Airways, you must meet the basic requirements described above.
Step Two: Fill out an Application
Once you've confirmed that you meet the basic requirements, the next step is to fill out an online application. The application will ask for your personal information, educational history, work history, and other relevant details. Be sure to fill out the application completely and accurately. Inaccurate or missing information could disqualify you from further consideration.
Step Three: Take an Online Assessment Test
After your application has been reviewed and you've been selected for further consideration, you'll be asked to take an online assessment test. This test is designed to evaluate your teamwork skills, customer service skills, and ability to handle difficult situations. There are usually around 100 questions on the test, and you'll have 60 minutes to complete it.
Step Four: Attend an Interview
If you successfully pass the online assessment test, you'll be invited to attend an interview. During the interview, you'll be asked questions about your qualifications and your motivation for wanting to become a flight attendant. You may also be asked behavioral questions about how you would handle difficult situations that could come up during your work as a flight attendant. Be sure to dress professionally for the interview and arrive on time.
Following these steps will help increase your chances of being hired as a flight attendant with Qatar Airways. Keep in mind that competition for these positions is fierce, so don't get discouraged if you're not selected for the job right away. Keep trying and stay positive one day you may find yourself flying all over the world as a member of the Qatar Airways cabin crew!
Also read: 9-Day Trip To Greece: Athens, Santorini, and Milos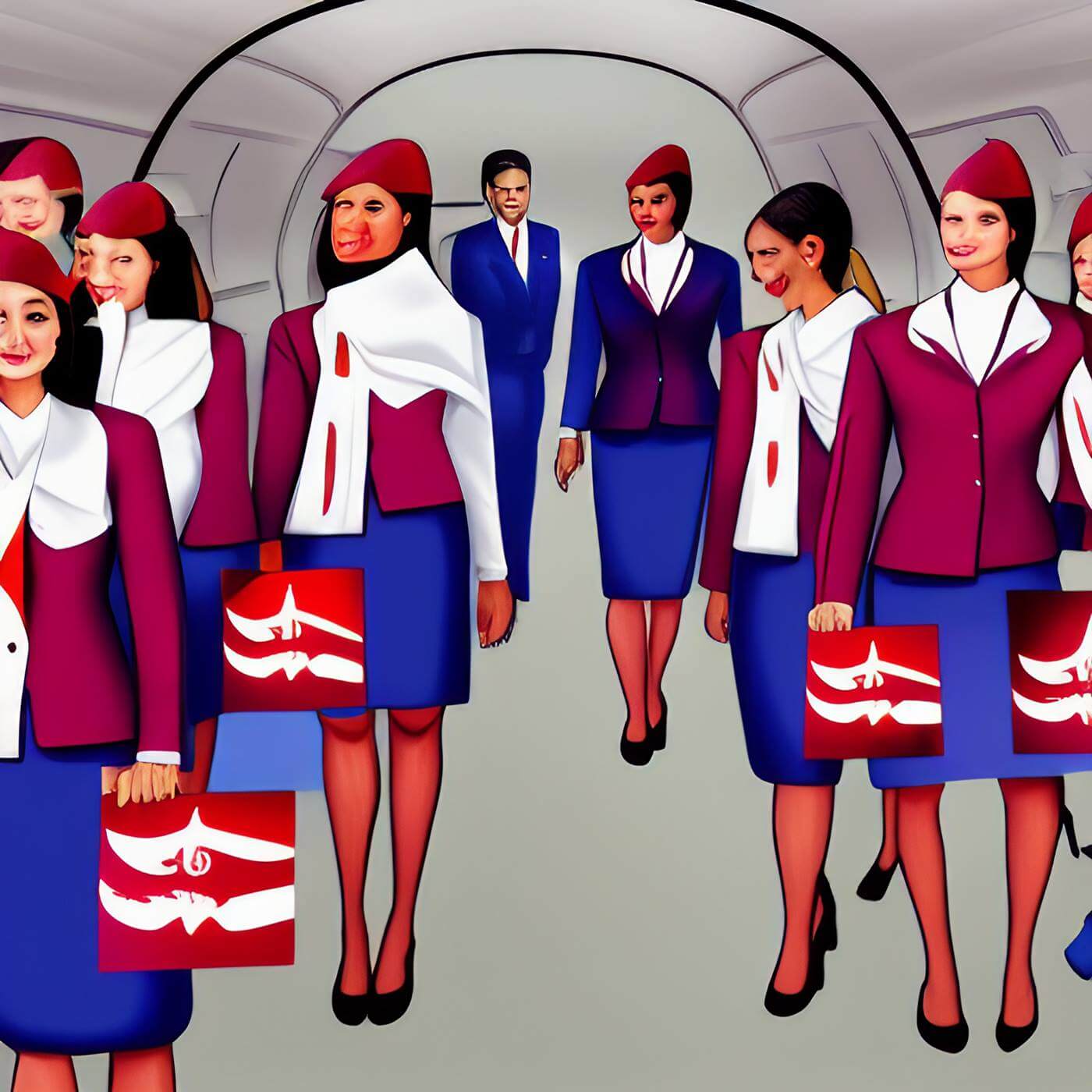 What is the Salary of a Flight Attendant in Qatar
According to Qatar Airways average salary of a flight attendant is QR10,000 per month. This includes a basic salary of QR6,000 and allowances of QR4,000. Salaries are reviewed and increased every two years in line with the cost of living. In addition to their salary, flight attendants also receive free accommodation and transportation, as well as medical insurance.
Benefits
If you're looking for an amazing job that comes with a ton of perks and benefits, then you should definitely consider becoming a flight attendant in Qatar! Not only do you get to travel the world and see amazing places, but you also get paid to do it. Here are some of the other great perks and benefits that come with this fantastic job:
1. You Get To Fly For Free!
One of the best things about being a flight attendant is that you get to fly for free! That's right, you can fly to anywhere in the world that Qatar Airways flies without having to pay a single cent. And trust us, there are A LOT of places that Qatar Airways flies to. In fact, they fly to over 150 different destinations in 80 different countries! So whether you want to explore Europe, Asia, Africa, or even Australia and New Zealand, you can do so without having to worry about the cost of airfare.
2. You Get A Free Hotel Room!
Another great perk of being a flight attendant is that you always get a free hotel room whenever you have to overnight in a city for work. That means no more expensive hotel bills for you! And since Qatar Airways is constantly expanding its flight routes, there's a good chance that you'll be able to visit some pretty amazing places (like Paris, Rome, or even Maldives) for free as well.
3. You Get A Ton Of Discounts!
In addition to getting free flights and free hotel rooms, being a flight attendant also entitles you to a ton of other discounts. For example, you'll be able to get discounted rates at many different hotels and resorts around the world. You'll also be able to get discounts on car rentals, shopping, and even dining. So if you love to travel and enjoy getting discounts on things, then being a flight attendant is certainly the job for you!
Also read: Emirates Airlines vs Qatar Airways as Employers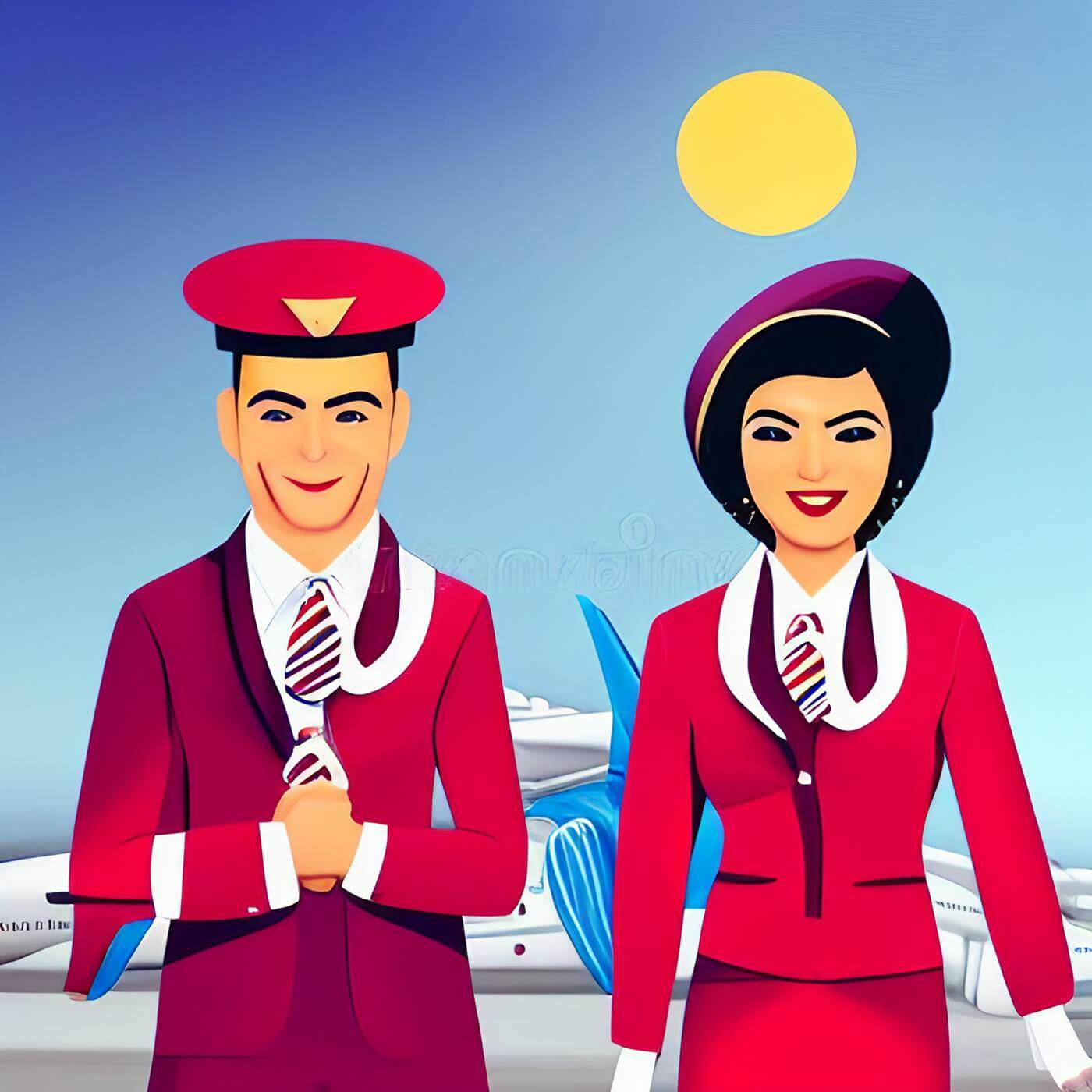 Summary
So if you're looking for an exciting job that comes with tons of great perks and benefits, then becoming a flight attendant in Qatar is certainly something worth considering! With its amazing salary and generous benefits package, it's easy to see why this job is so popular among those who love to travel.