Greater Bay Airlines was founded in response to the Central Government's national goal of expanding the Guangdong-Hong Kong-Macao Greater Bay Area and integrating Hong Kong into the general growth of the Chinese Mainland. GBA started in 2020 and is expecting continues expansion and growth. In fact, the completion of a third runway at Hong Kong International Airport (HKIA) by 2024 will reinforce Hong Kong's position as an international aviation hub and linking point into the Greater Bay Area.
Also Read: Paris Layover Guide: Best Things to Do in 24 Hours
The 2024 project will facilitate travel within the region and help to position Hong Kong as a smart choice for enterprises looking to participate in the Greater Bay Area's development. This will then create more jobs for aspiring airline workers. If you are interested in applying as a Flight Attendant in this company, better secure a slot as early as you can. Here are other requirements you need to fulfill in order to become one of them.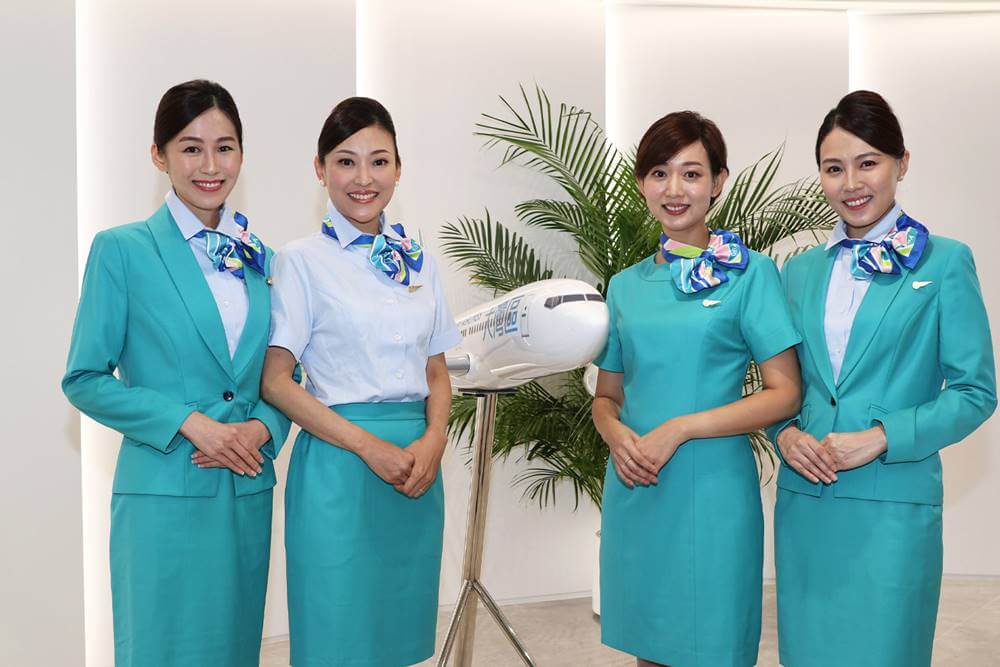 List of Requirements and Qualifications to Become a Greater Bay Airlines Cabin Crew
Permanent Residency status in Hong Kong.
You must be 18 years of age or older.
You must be Covid-19 vaccinated.
Level 2 or equivalent in five HKDSE NSS courses, including the English Language; OR Pass in five HKCEE subjects, including the English Language.
A minimum tiptoe arm reach of 208 cm and physical fitness to pass the pre-employment medical examination.
Fluency in oral English and Cantonese, as well as reading and writing Chinese. A good mastery of one or more of the Asian languages Putonghua, Japanese, or Korean would be a distinct benefit.
A team player with excellent communication and interpersonal abilities.
Experience as a cabin crew member or in the hospitality industry is an advantage.
Capable of working under pressure.
You must be flexible and adaptable.
Responsibilities:
Perform in-flight safety and security duties.
Ensure our passengers' safety and comfort
Give great client service and pleasure.
The cabin must be monitored, managed, and secured.
Follow all aviation rules and regulations.
Serve meals and beverages to passengers during scheduled times.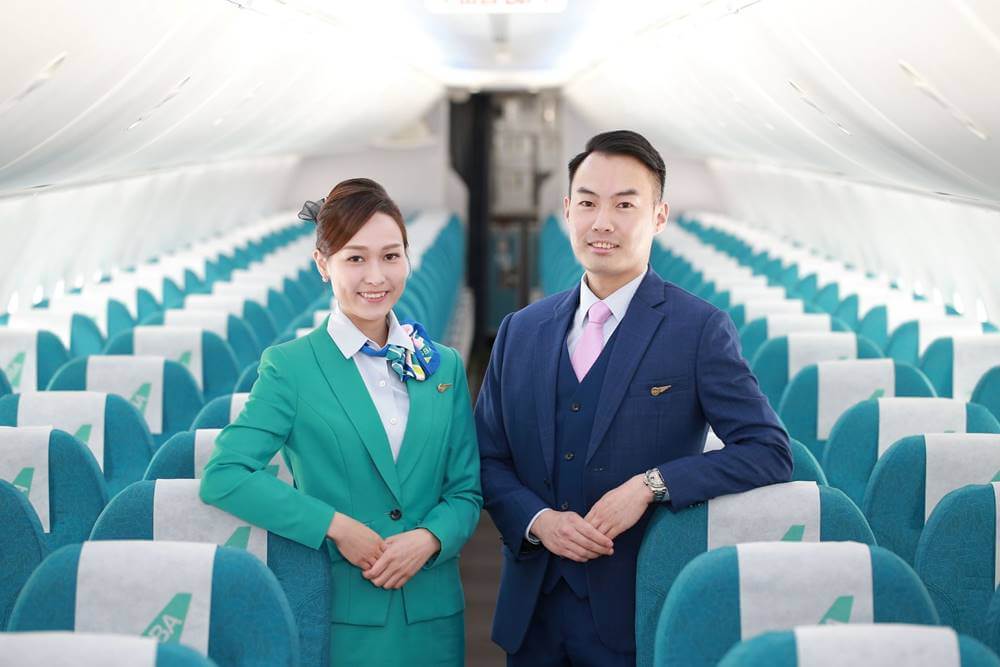 Application Process
Step 1: To get a job inside Greater Bay Airlines, you can go here: https://www.greaterbay-airlines.com/ Check for possible updates regarding their job postings.
You can also go directly to this link: https://www.facebook.com/GBA.Airline and also through their social media accounts for flight attendant job opening alerts.
Step 2: After clicking on their official website link, go to the bottom part of the home page, under "JOIN US", click "JOIN OUR TEAM." Once a job post is open, apply for the position. If a Flight Attendant vacancy is posted on the Facebook page, just follow the process in the hiring post.
Step 3: Prepare all the requirements or documentation needed for your application. Do not also forget to complete your online application with all the necessary information without errors. Better read the job description details before clicking the "APPLY" button.
Step 4: Once shortlisted, they will notify you through call or email. So, keep your lines up and always check for their message. This may take some time so be patient.
Step 5: You need to pass the initial interview so you can proceed to the training process. The training process could be the hardest part of your application so be ready and condition your mind and body.
Step 6: Complete the designated flight attendant training and start flying with Greater Bay Airlines!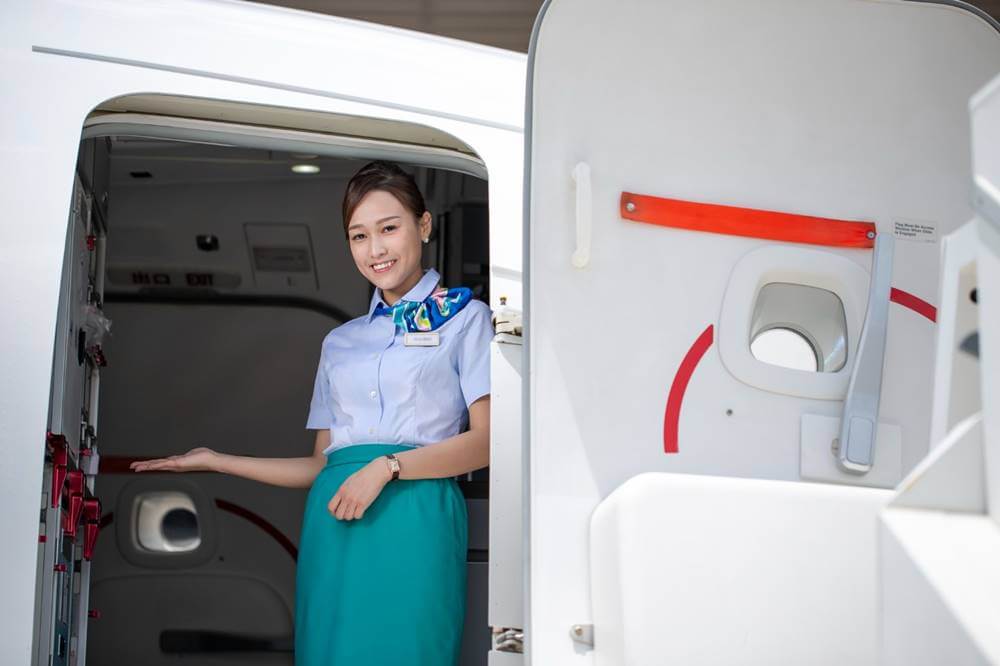 Salary and Benefits
In Hong Kong, the average wage for a Flight Attendant is HK$12,000 per month. In Hong Kong, the average additional monetary compensation for a Flight Attendant is HK$36,000, with a range of HK$2,800 – HK$104,800. Other perks include discounted flight tickets, discounted hotels and partner establishments, etc.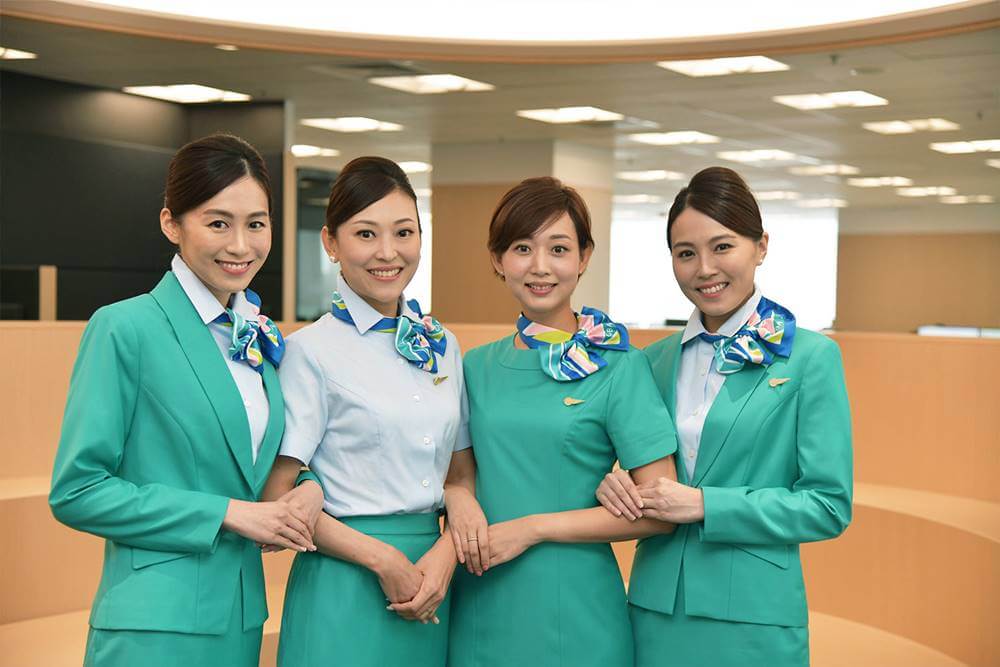 Video: New Hong Kong-based Airline Startup (Greater Bay Airlines)
Want to know more about Greater Bay Airlines? Here's an informative video that you can watch. In the midst of the current global and economic scenario, GBA is attempting to become the fifth local player in Hong Kong's competitive aviation business. Greater Bay Airlines, the group's airline, has applied for an airline operator certificate (AOC) with Hong Kong's aviation department. The new airline was first revealed by the South China Morning Post.
Photos: Greater Bay Airlines Cabin Crew Uniforms
Check out these pictures of Greater Bay Airlines crews so you can see what they look like in uniforms:
Frequently Asked Questions
The following are some of the common questions asked about Greater Bay Airlines:
1. Where is Greater Bay Airlines located?
GBA is based in 12/F, One Citygate, 20 Tat Tung Road, Tung Chung, Lantau, Hong Kong.
2. Where does Greater Bay Airlines train its Flight Attendant applicants?
GBA is headquartered in Lantau, Hongkong, but the airline will provide specific details regarding where the training will take place.
3. Is there a Tattoo Policy for GBA Flight Attendants?
Almost all airlines prohibit applicants with visible tattoos. Of course, it will prefer candidates with fair skin; nevertheless, if you have one, make sure it is not visible when in uniform.
4. How much do GBA Flight Attendants earn?
In Hong Kong, the average wage for a Flight Attendant is HK$12,000 per month. In Hong Kong, the average additional monetary compensation for a Flight Attendant is HK$36,000, with a range of HK$2,800 – HK$104,800.
5. Do GBA Flight Attendants get free flights?
Yes, FAs get discounted tickets or even free flights.
6. What is it like to work as a GBA flight attendant?
GBA might just be starting in the world of aviation, but knowing how Hong Kong handle its airlines well, there is nothing to worry about working inside GBA. This is a fresh airline for aspiring FAs.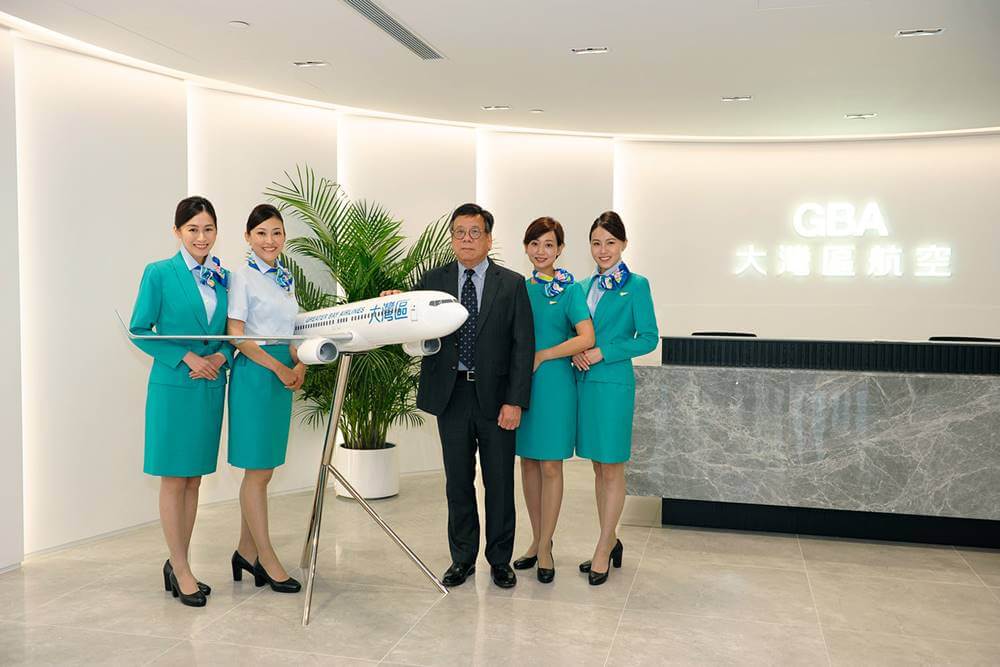 Summary
GBA is now accepting applications from highly driven individuals to join their cabin crew team on an exciting new adventure. The role will appeal to those who take pride in serving clients with enthusiasm and devotion, and who prioritize the safety, comfort, and well-being of our passengers. Get the chance to be a part of this new airline in Hong Kong. Many great possibilities will happen in the coming years.