Royal Air Maroc has been a leading airline in Africa since its inception (in 1957). It serves more than 105 destinations worldwide and transports nearly 8 million passengers per year. Since 2015, Royal Air Maroc has been ranked fourth in the Skytrax ranking. A quick trivia about this airline – RAM is an important international air player because it is capitalizing on Morocco's geographical location as a hub between Europe and Africa. Casablanca has become an important hub for air connections between Africa and the rest of the world, thanks to Royal Air Maroc.
Also Read: Do Cabin Crew Clean Toilets? Do Flight Attendant Clean Lavatories?
The company provides regular connections between Morocco's main airports and more than 80 airports worldwide, ensuring the transportation of nearly 2 million passengers on African lines, 60% of which are continuous. In 2019, it had over 2,300 scheduled flights per week. So if you will work here as a Flight Attendant, you will never ever run out of flights. On the other hand, it will be a very demanding career. But, if this is your dream and passion, you must have to enjoy it. Here's what you need to become their next member on fleet.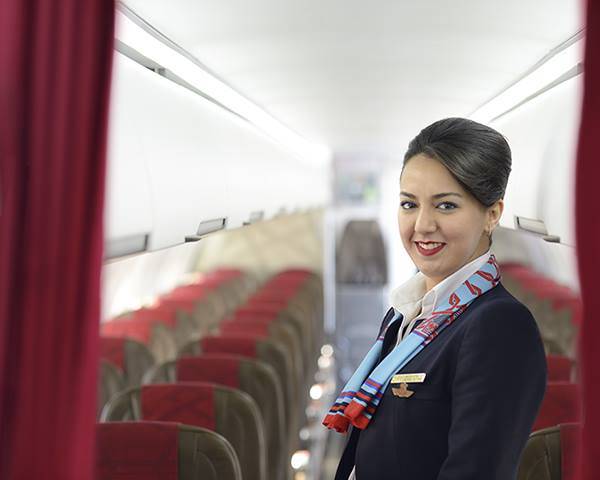 List of Requirements and Qualifications to Become a Royal Air Maroc Flight Attendant
Your height must be proportional to your weight.
Must be capable of committing with different schedules.
You must be well-groomed and decent when wearing the airline's uniform.
Must have outstanding interpersonal skills.
Must have excellent customer service skills and a passion for travel.
You must be energetic.
You must be proactive.
You must be in good health and have no serious medical conditions.
Swimming ability is required.
To meet the needs of passengers, you must have excellent self-control, resourcefulness, and the ability to handle stressful situations.
Duties and Responsibilities:
Greeting and ushering passengers to their seats
As a flight attendant, you need to ensure everyone's comfort and an outstanding flight experience throughout the flight.
You are responsible for serving beverages and meals on time.
You also need to provide exceptional customer service and respond to the needs of passengers.
You must present flight information.
Observe passengers and advice them to follow safety and health protocols.
Assist passengers with special needs, passengers in wheelchairs, diabetic passengers, or the number of babies on board, is also communicated to crew members.
Pre-flight duties include assessing the protective equipment, ensuring that all beverages and snacks are on board, and ensuring that the aircraft is clean and organized.
Provide first aid to passengers as needed.
Check that all passenger safety belts and galleys are firmly attached before takeoff.
Be respectful and patient to customers on board.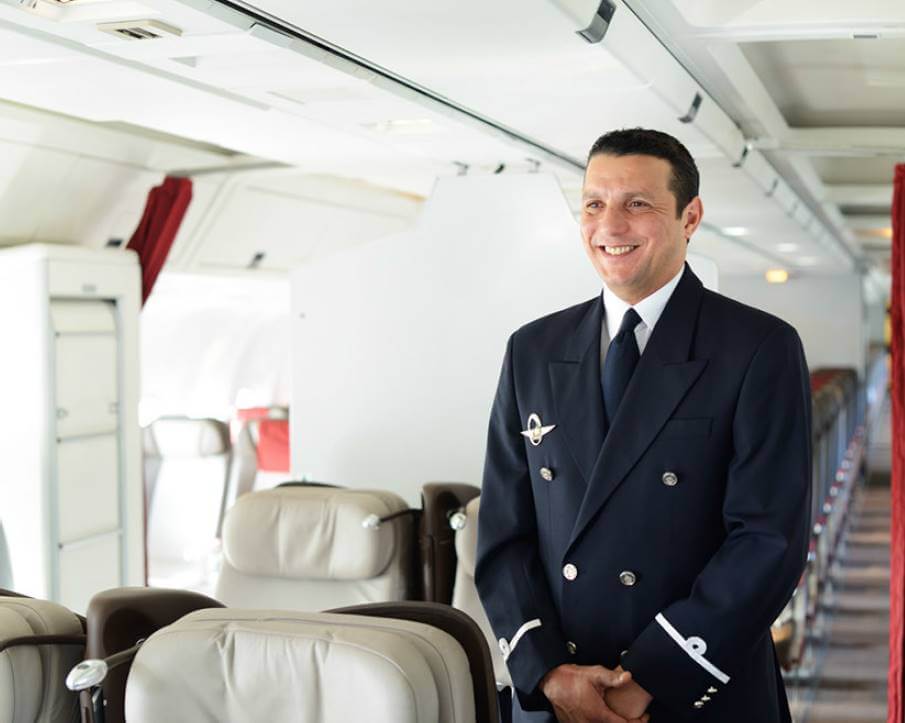 Application Process
Step 1:To get a job inside Royal Air Maroc, you can visit its social media accounts for job postings. Their official page doesn't have a Career page ready. You can go here: https://web.facebook.com/RoyalAirMaroc/?_rdc=1&_rdr
Step 2: Go to their official Facebook Page and check if a Cabin Crew position is available. Once a job post is open, apply for the position. You can also send a message to their official website to ask if there is a job opening for Flight Attendants. You can go here: https://www.royalairmaroc.com/int-en/information/contact-us
Step 3: Prepare all the requirements or documentation needed for your application. When completing an online application for Cabin Crew position, make sure to provide true and correct details about yourself. Double check your details before submitting the form.
Step 4: Once shortlisted, they will notify you through call or email. So, keep your lines up and always check for their message.
Step 5: You need to pass the initial interview so you can proceed to the next phase of the hiring process.
Interview Helpful Tips:
Grooming is important, especially if you are a part of an airline. As a Flight attendant, you are the mirror of the Airlines, you must be tidy and presentable the very first day you meet the panel.
Keep calm, patient, confident, and poise.
Practice answering some basic interview questions.
Dress formally in accordance with the dress code.
Carry all necessary documentation.
Before entering the interview room, knock on the door.
Greet the entire panel as you enter the room.
When you are offered a seat, take it.
Make an effort to appear cheerful. They will appreciate the fact that you are still excited after such a long wait.
Think first, then respond.
Maintain the qualities listed on your resume.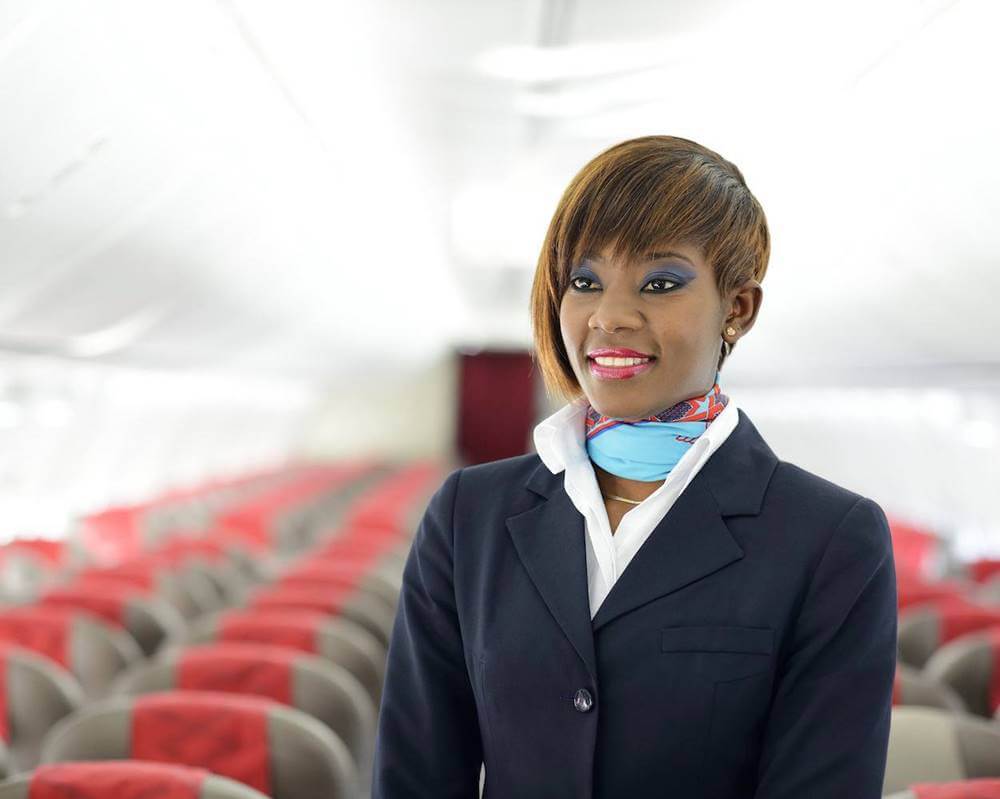 Salary and Benefits
The average monthly salary for a Flight Attendant at Royal Air Maroc is MAD 13,000.
Video: Behind the scenes of our Uniform Reveal
Royal Air Maroc recently uploaded a video entitled "Behind the scenes of our Uniform Reveal" where the airline shows their new uniform in the beautiful shade of purple. Flight attendants starting 2022 will be using this new color and design of uniform together with a purple hat.
Photos: Royal Air Maroc Cabin Crew Uniforms
Check out these pictures of Royal Air Maroc crews so you can see what they look like in uniforms:
Frequently Asked Questions
Here are some common questions and answers about the job requirements as a cabin crew for Royal Air Maroc:
1. Where is Royal Air Maroc (RAM) located?
RAM is wholly owned by the Moroccan government and operates from the grounds of Casablanca-Anfa Airport. In 2020, it became a member of the Oneworld alliance.
2. Is there a medical examination needed?
Yes, of course. Every job will requires medical examination.
3. Does Royal Air Maroc hire a male Cabin Crew?
Yes, they do.
4. Do they have open-day recruitment?
RAM doesn't have much public information about its recruitment schedules, but it will definitely post announcements on its website or Facebook page.
5. How much is the monthly salary of RAM's Flight Attendants?
The average monthly salary for a Flight Attendant at Royal Air Maroc is MAD 13,000.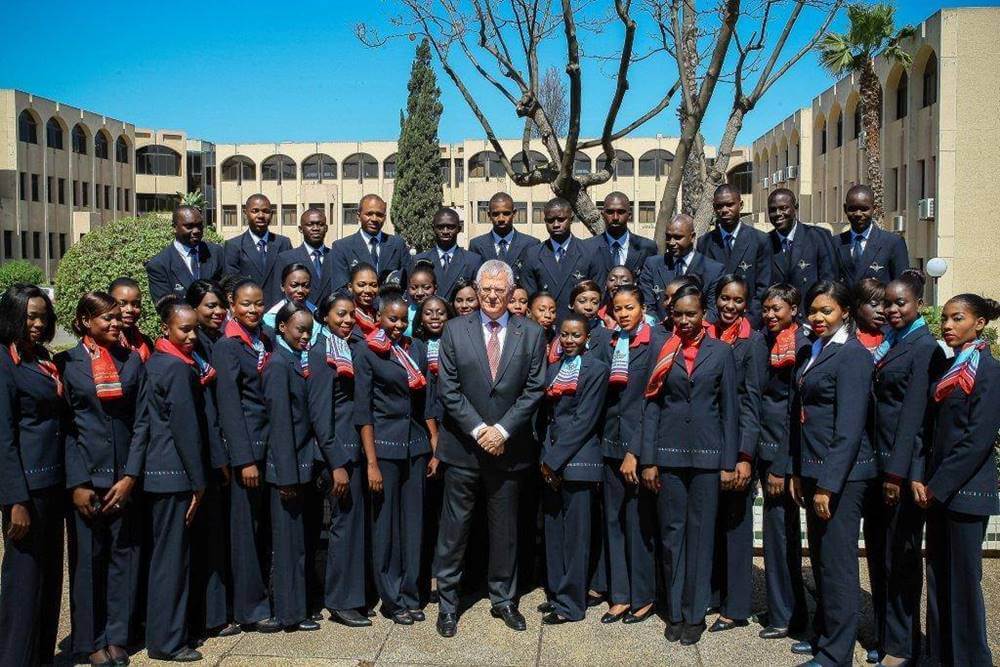 Summary
Royal Air Maroc, Morocco's national airline, was founded in 1957. Today, the company focuses on improving their service to satisfy the expectations of their customers. Royal Air Maroc has been ranked fourth in the Skytrax and they want to prove more. Want to wear their newly introduced uniform on board? Look for a Flight Attendant opening on their website now, and become a part of this amazing airline.