If you are thinking of becoming a flight attendant for SkyWest, there are a few requirements you will need to meet. First, you must be at least 21 years old and have a high school diploma or equivalent. You will also need to pass a background check and have a valid passport. Additionally, you will need to complete a training program that covers topics such as emergency procedures and customer service. Once you have met all of these requirements, you will be well on your way to beginning an exciting new career with SkyWest Airlines.
Also Read: How to Answer: Why Do You Want to Work for our Airline?
Flight attendants are trained to keep airline passengers safe and comfortable throughout the flight. They are expected to provide top-notch customer experience while performing their responsibilities that include serving food and drinks, caring for passengers, and helping those who need assistance. While working as a flight attendant seems like a glamorous job, there are requirements to meet before starting a career in the airline industry.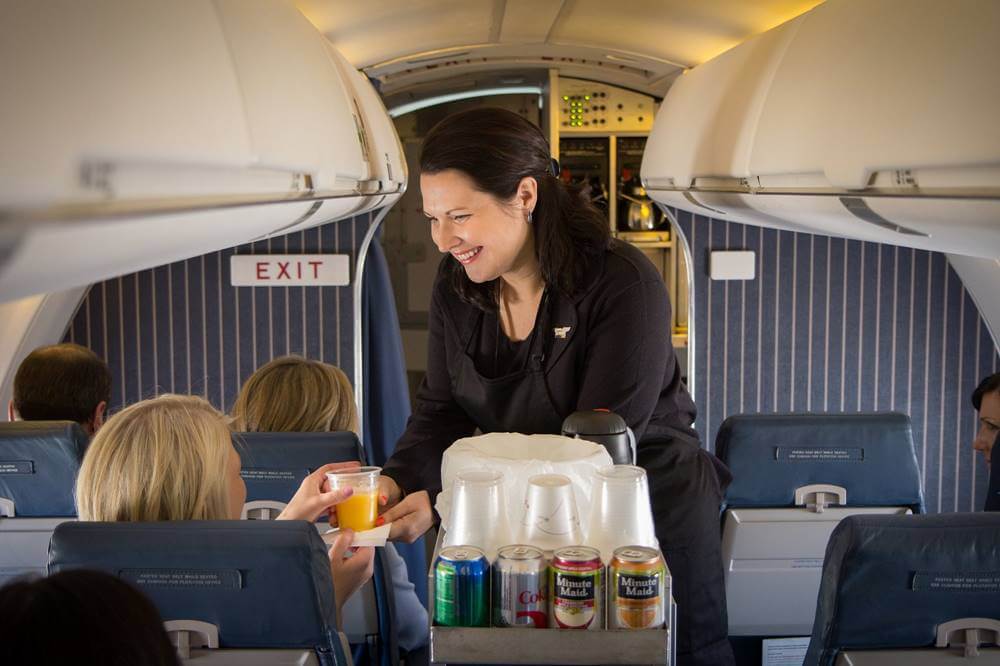 The privilege to travel while working is like having the best of both worlds. The exciting position as a flight attendant also gives you the opportunity to meet new people, experience different cultures, and reach the top destinations around the world.
Currently, SkyWest has a fleet of 350 aircrafts and employs more than 10,500 professionals. They cater to 185 destinations within North America as they operate 1,700 flights each day. This airline company, which is based in St. George, Utah, is known to lead a workforce that offers exceptional leadership, continued solid operational and economic performance as well as outstanding customer service.
List of Requirements and Qualifications to become a SkyWest Flight Attendant
Before you can be considered for the position of a cabin crew for Sky West, the following requirements must be met.
5 feet to 6 feet in height without shoes.
At least 21 years old.
GED or high school diploma.
A copy of US or foreign passport along with applicable visas to travel in the Bahamas, Mexico, Canada, and the US.
Can open exits and close aircraft doors that weigh about 45 pounds and push or pull beverage carts that weigh around 250 pounds.
Can handle different types of allergies triggered by nuts, dust, perfumes, pet dander, fumes, cleaning solvents, animals, latex gloves, and others.
Can manage passenger problems including medical emergencies and disorderly passengers.
With excellent communication skills including proficiency in writing, reading, and speaking English.
Willing to attend a 32-day paid training located in SLC, Utah.
Willing to be relocated to other crew domiciles of SkyWest.
Can fit and walk comfortably down the aisle and the over-wing exit, and sit in the FA jump seat without extending the seat belt or modifying the seat.
Can provide efficient leadership, assistance, and direction during non-emergency and emergency situations.
Pass the DOT/FAA pre-employment background investigation and drug test.
Wear uniform-compliant face mask or covering when necessary.
Prompt, reliable, and responsible employee.
Relocation Cities
Here are the following cities where Skywest Operates
Willing to be relocated to any of the following crew locations:
Phoenix, Arizona
Tucson, Arizona
California cities of Los Angeles, Fresno, Palm Springs, San Francisco and San Luis Obispo/Santa Maria
Colorado Springs, Colorado
Denver, Colorado
Chicago, Illinois
Minneapolis/St. Paul, Minnesota
Portland, Oregon
Houston, Texas
Salt Lake City, Utah
Seattle, Washington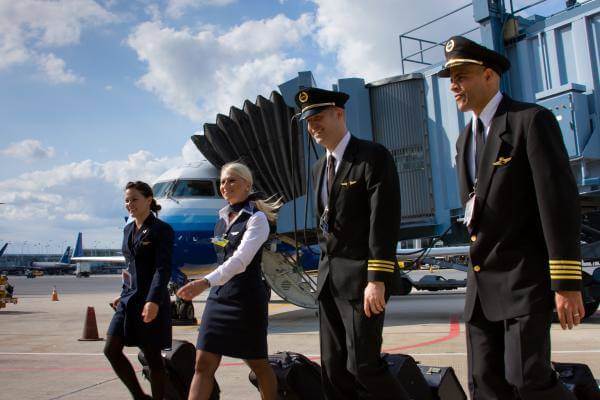 Application Process
SkyWest holds its job events on a monthly basis. The airline's recruitment process is done through group interviews. One doesn't need to wait for an invitation when applying as a flight attendant.
However, those who are interested to try their luck and apply must complete the online application form before going to the group interview.
Take note that group interviews are open recruitment events and not all applicants will be interviewed individually. To make sure you are qualified, review the SkyWest cabin crew job requirements before attending a group interview.
Registration for group interviews will start at least one hour before the event is scheduled to start. The doors will close promptly at the start of the group interview and no one will be admitted after the interview has begun. The length of the group interview will depend on the number of applicants and can last up to six hours so please plan accordingly.
Come prepared with a copy of your resume.
SkyWest does not provide travel or lodging for those attending a group interview. All expenses are the responsibility of the applicant.
Here's an overview of the hiring procedures for this particular airline:
Step 1:  Complete the online application process and make sure to review the job requirements before attending the interview
Step 2: If you qualify, you automatically get a chance for an interview and maybe get hired on the spot.
Step 3: If preferred, you may complete the online interview instead of a face-to-face meeting. Just follow the prompt when choosing this option.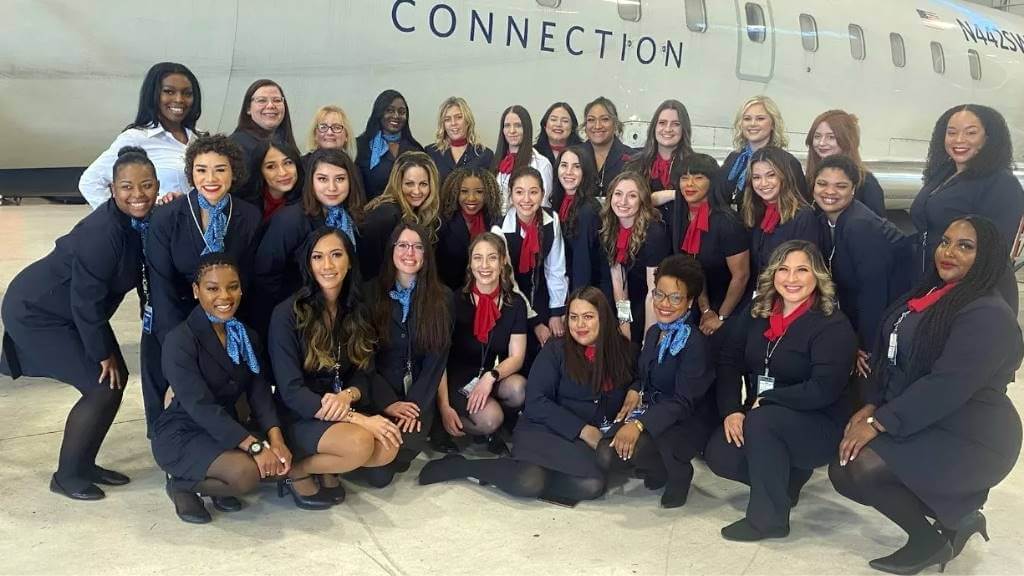 Salary & Benefits
Once you have successfully completed the New Hire training, newly employed SkyWest flight attendants are given 76 flight hours during the bid period and are considered a reserve. The new FAs will get approximately $1,300 pay even if they didn't complete the 76 hours. Typically, reserve FAs fly between 76 to 120 hours every month depending on the needs.
On average, cabin crew at SkyWest earn up to $1,561 per month during the first six months of service. For the first year of service, FAs earn $1,612, and then raise up to $1,915 per month for the second year. In terms of benefits, SkyWest FAs get uniform pieces for free and receive an additional $5 per paycheck for uniform dry cleaning, alterations, and other maintenance needs.
Video: SkyWest Appreciates Cabin Crew
Here's a video appreciation clip from SkyWest featuring the hard work and dedication that their cabin crew provide to their customers:
Thank you to our amazing SkyWest flight attendants for your commitment to safety and exceptional service onboard every flight. #InternationalFlightAttendantDay
Video: SkyWest Airlines Flight Attendant Open Interview
In this video, you will see how to ace the interview and meet the job requirements including some important guidelines about tattoos and piercings. Any tattoos that cannot be covered are not permitted, particularly offensive tattoos.
Also, a complementary covering should be worn on the top of the uniform for safety purposes when required. There are more tips provided in the video regarding the application process.
https://www.youtube.com/watch?v=R15kPGMvfd8
For instance, you should bring an updated copy of your resume when attending the interview, and make sure to wear a smart casual outfit with the right skirt length. Applicants should arrive at the venue early while familiarizing themselves with the interview process. Not following instructions is a major turn-off for recruiters. More importantly, know the most common mistakes that aspiring flight attendants commit during open interviews with SkyWest.
Photos: SkyWest Airlines Cabin Crew Uniforms
Check out these pictures of SkyWest Airlines crew so you can see what they look like in uniforms:
Frequently Asked Questions
Here are some common questions about the job and requirements in this airline:
1. What are the uniform and appearance guidelines for SkyWest flight attendants?
No extreme hair colors and styles, visible tattoos that don't fall within the guidelines, and piercings in the tongue, mouth or face. Should wear proper uniform and light make-up while on duty.
2. What does a reserve flight attendant mean?
An on-call flight attendant is expected to report for assigned reserve blocks. A reserve covers FAs who are on vacation or on sick leave.
3. How many duty days for reserve flight attendants?
Flight attendants at SkyWest who are on reserve will have 19 duty days at maximum each month.
4. Where will the training be conducted for initial New Hire trainees?
The New Hire training is usually held at the SkyWest Airlines Hangar in Salt Lake City, Utah.
5. Are tattoos and piercings allowed for flight attendants?
As long as it is not visible, tattoos are permitted. For piercings, flight attendants may have up to two piercings in their ears, but no more than that. Also, piercings in other parts of the body are not allowed including in the tongue, facial, and nose.
6. How many hours do flight attendants on reserve should work per day?
Reserve flight attendants are expected to work 14 hours per day and up to five days per week.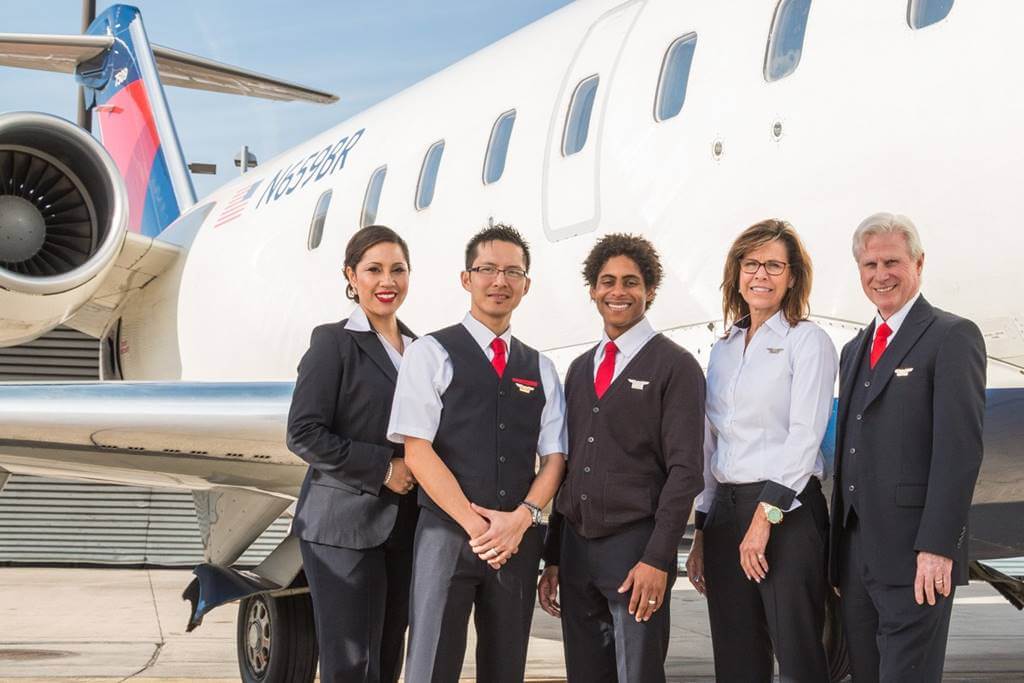 Summary
SkyWest Airlines is one of the leading airline carriers in the US that offers global access to millions of travelers every month. As the company gained a strong foothold in the aviation industry, they have successfully partnered with the world's biggest airline network carriers, which include American Airlines, Alaska Airlines, Delta Air Lines, and United Airlines.
Flight attendants at SkyWest are expected to work in changing climate conditions including dry air, extreme cold, or humid environments. Working in a confined space is also a challenge for aspiring flight attendants, hence they should be in great shape and fit to work under different conditions, especially air turbulence. For a successful flight attendant career with SkyWest, applicants should meet each requirement and stand out during the interview. Annual pay can increase depending on the seniority of flight attendants.
All qualified applicants will receive consideration for employment without regard to race, color, religion, sex, or national origin. SkyWest Airlines is also an equal opportunity employer of individuals with disabilities and protected veterans.