HK Express defied the convention by introducing Hong Kong's Low-Cost Carrier. One thing is for sure, the airline decrease costs without sacrificing the quality of service. HK Express wants to provide the finest rates and operational efficiency available – whether you're traveling for business or pleasure. The airline also promotes exploration by taking visitors to destinations that few others serve, all while providing guests with safe and flexible services.
Also Read: Flight Attendant Training: What to Expect
Since its conversion to a low-cost carrier in 2013, HK Express has emerged as a new rising star, providing convenient and dependable air travel to destinations around Asia. If you are searching for a Flight Attendant job based in Hong Kong HK Express is one of the airlines you should look for.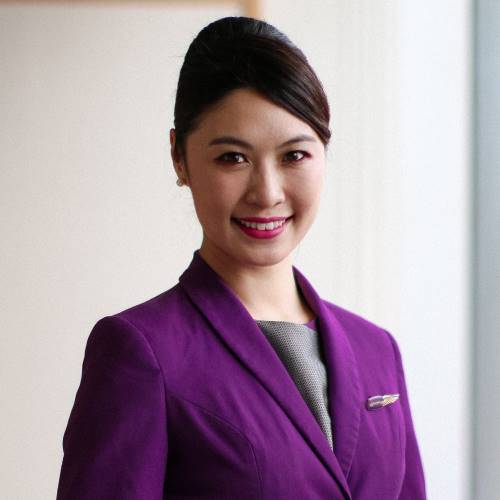 List of Requirements and Qualifications to Become an HK Express Cabin Crew
Permanent Residency in Hong Kong.
The minimum age is 18 years old.
A minimum arm reach of 208cm is required, as well as passing the pre-employment medical examination.
Grade E in five HKCEE topics or Level 2 in five HKDSE NSS subjects, including English and Chinese, or equivalent
Excellent spoken and written English; the ability to speak foreign languages, particularly Japanese or Korean, would be advantageous.
Certificate of Vaccination for COVID-19
Outgoing and vibrant personality.
A positive and customer-oriented attitude.
A good team player.
Responsibilities:
HK Express safety standards must be met and exceeded.
Think independently yet remain a member of a collaborative team.
Can work with minimal supervision.
Can work individually or as part of a team.
Capable of transforming problems into answers or alternatives.
Handle various situations while maintaining constant contact with the public before, during, and after the flight.
Ensure that the client's needs are met during the flight.
Serve drinks and meals throughout the flight.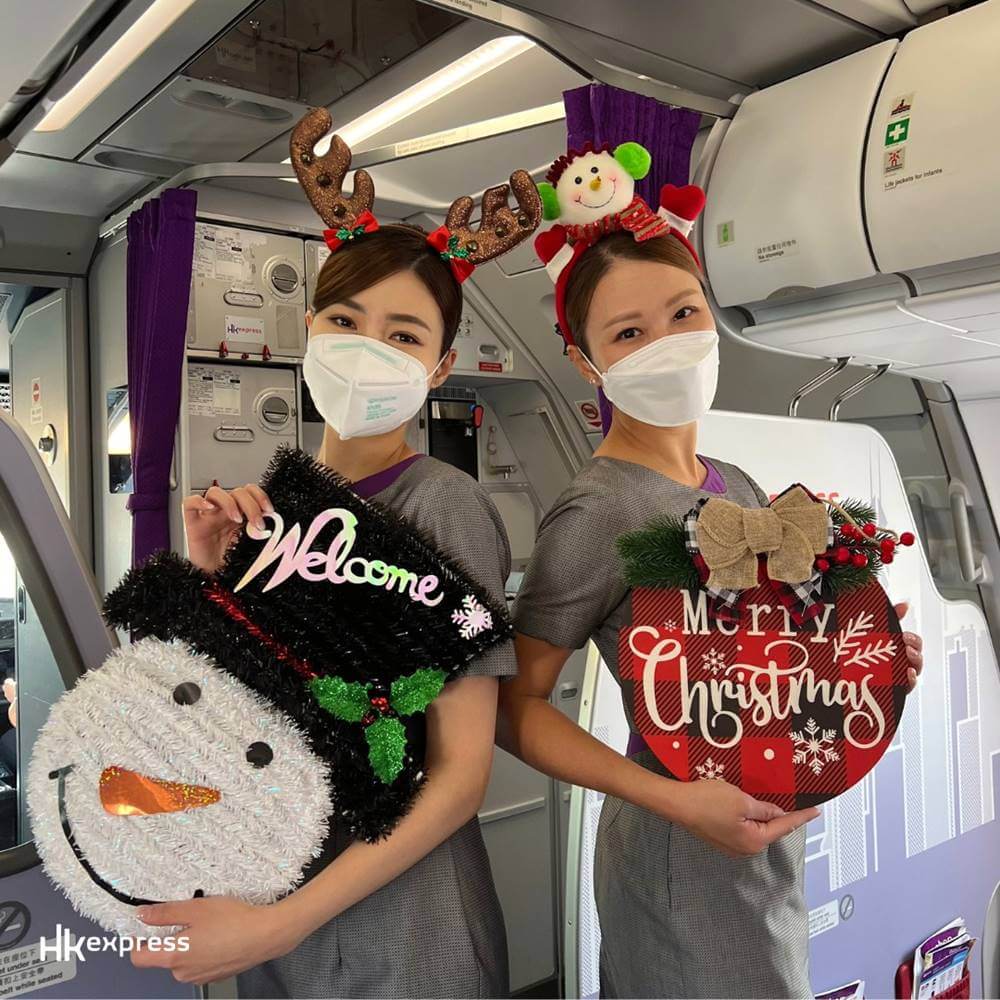 Application Process
Step 1: Go to HK Express official website at https://www.hkexpress.com/en-hk/. At the bottom of the homepage, click on "OUR PEOPLE" which is located immediately below the page's corner. Then click on "CABIN CREW".
Step 2: At the bottom part of their page click on "APPLY NOW".
Step 3: You will be asked to sign up with an email address to continue with your application. Provide an email that is correct and active. Provide all the necessary information in complete form.
Step 4: After providing all the information and files needed, wait for the airline's confirmation. This may take some time so be patient.
Step 5: While waiting, you can study more about the airline and practice possible questions and answers for the initial interview.
Step 6: Print your application form or wait for an airline representative to contact you. Online processing of application may take some time since airlines receive hundreds and thousands of applications in every job posting. So be patient and prepare for the next phase.
Step 7: Once successfully passing the interview and other assessments, you will be scheduled for flight attendant training which you need to pass before taking your first flight as a cabin crew.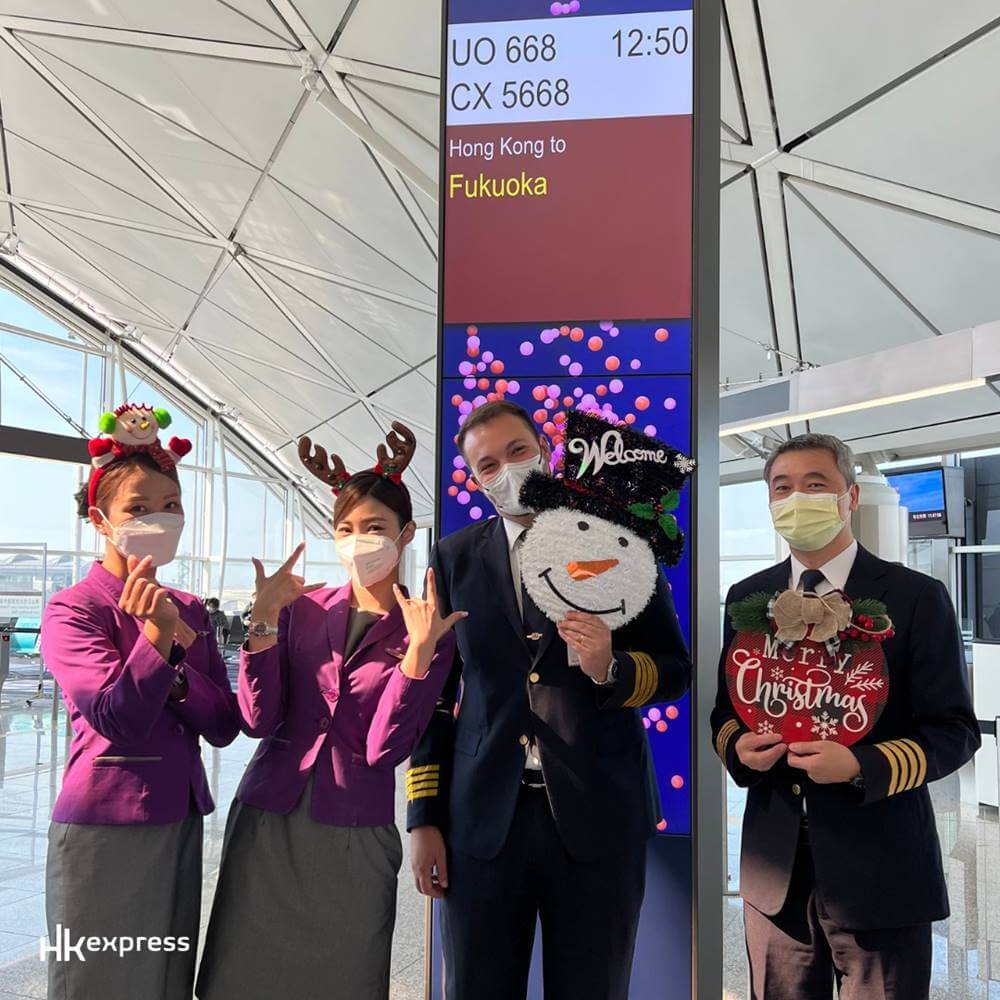 How is the selection process being conducted?
First, you will be invited for a video interview.
Second, you will be assessed with an arm-reach test to ensure you can be qualified for the FA position.
Third, you will join a group interview.
Fourth, you will be given a written test.
Last, you will undergo the final interview.
During the assessment and interview day:
Wear business attire.
Wear full makeup.
Neatly tie your hair. (for women)
Have a clean haircut. (for men)
You can have a red series of nails or natural color.
Wear heels (for women).
Wear formal work shoes (for men).
Clean & shaven (for men).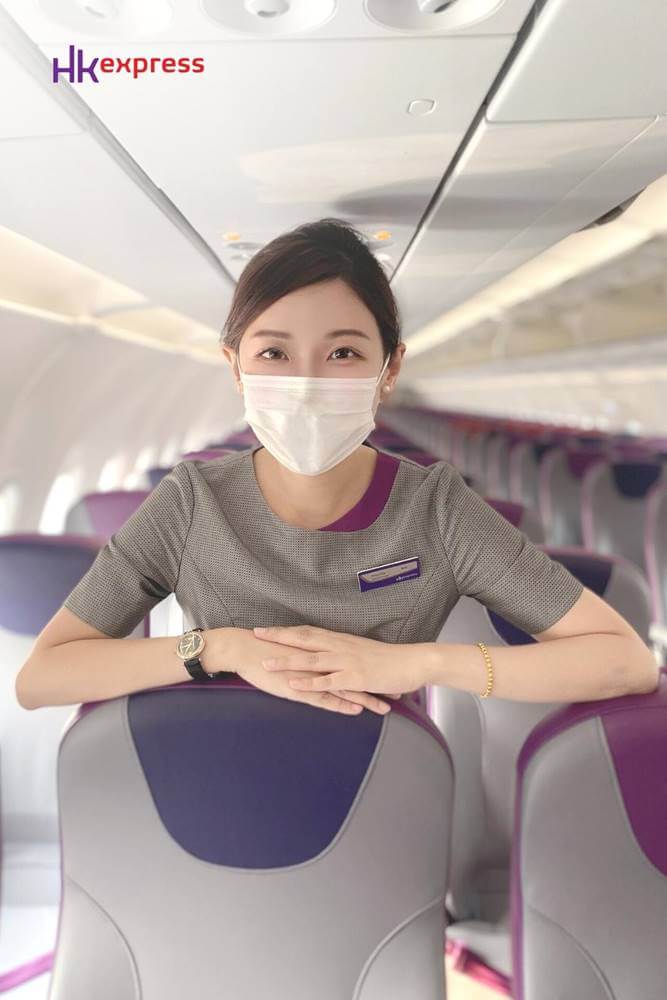 Salary and Benefits
The average HK Express Flight Attendant's monthly compensation is HK$16,500. Flight Attendants at HK Express can earn between HK$8,500 and HK$20,000 per month. A Flight Attendant at HK Express may expect to earn an average monthly salary of HK$16,500 after bonuses and other benefits.
Fly anywhere in the globe for free with your friends and family.
Employment-life balance can be achieved through hybrid work, which includes workplace flexibility and flexible working hours.
Open office space for people to brainstorm, communicate, and share brilliant ideas.
Up to 50 countries of energetic and multicultural teammates!
Shuttle buses operated by the company connect the workplace to essential areas on HK Island, Kowloon, and N.T.
Video: HK EXPRESS Tokyo to Hong Kong|GREAT LOW COST AIRLINE !
A low-cost carrier, this is how many describe Hong Kong Express Airways. This video will show you a trip report of a travel vlogger from the airport to the actual plane of HK Express. As an aspiring Flight Attendant, it is important to have an idea of what a fleet looks like during a flight. The main duties of FAs are also shown in this video, so watch every second of this vlog to have a realistic job description.
Photos: HK Express Cabin Crew Uniforms
Check out these pictures of HK Express crews so you can see what they look like in uniforms:
Frequently Asked Questions
The following are some of the common questions asked about HK Express:
1. What type of airline is HK Express?
HK Express is a low-cost airline in Hong Kong.
2. Can I be recruited online without the need for a personal interview?
Even though there are parts of the application process that are done online, you still need to attend an in-flesh assessment and interview. A lot of assessments will be done in flesh, so don't get dependent on the virtual hiring process.
3. Can I apply for a cabin crew position even without experience?
Most airlines accept aspiring applicants who want to start a career in the aviation industry as a Flight Attendant without any related experience. In fact, there are options where you can apply as an" experienced" or "fresher Cabin Crew." You'll see this requirement in the actual job description.
4. Do I have to be a Hong Kong citizen to work as a cabin crew for HK Express?
You need to have a permanent residency in Hong Kong to become eligible for this position.
5. What should I anticipate performing as a flight attendant in Hong Kong?
You will be responsible for safety and customer service. Flight Attendants do not just welcome guests and serve their needs, you also need to provide a safe trip for each passenger.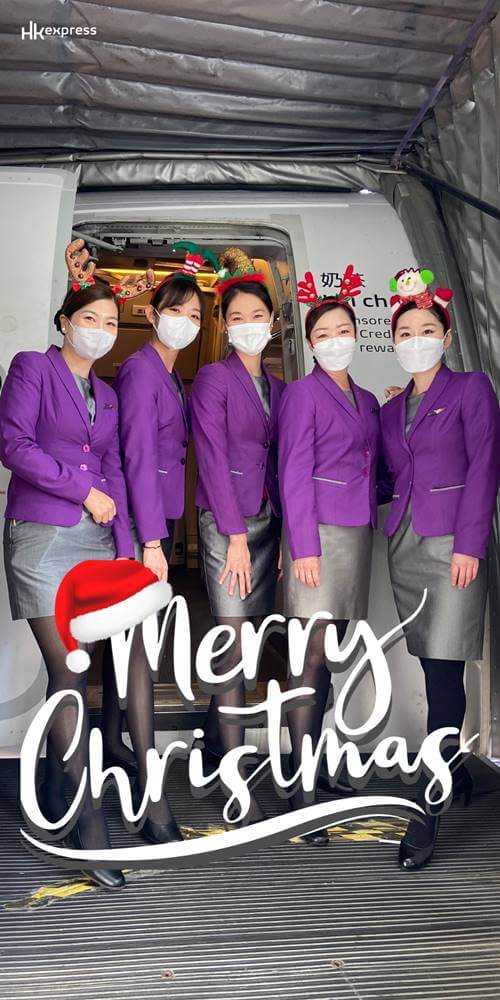 Summary
After reading the guidelines and requirements above, now you have enough reasons to become a flight attendant! If you've already decided to become one, apply for a position on their official website and start an incredible career immediately in HK Express.