Iberia is Spain's flagship airline, known for connecting the country with destinations across the globe. Established in 1927, it is one of the oldest airlines still in operation and plays a major role in Spain's aviation industry.
Also Read: How to Apply Iberia Flight Attendant Hiring
The airline has a rich history and has witnessed many changes in the aviation world. Today, it continues to provide passengers with reliable services, making travel smoother and more convenient. Whether you're flying within Europe or heading to another continent, this airline is a name many travelers trust.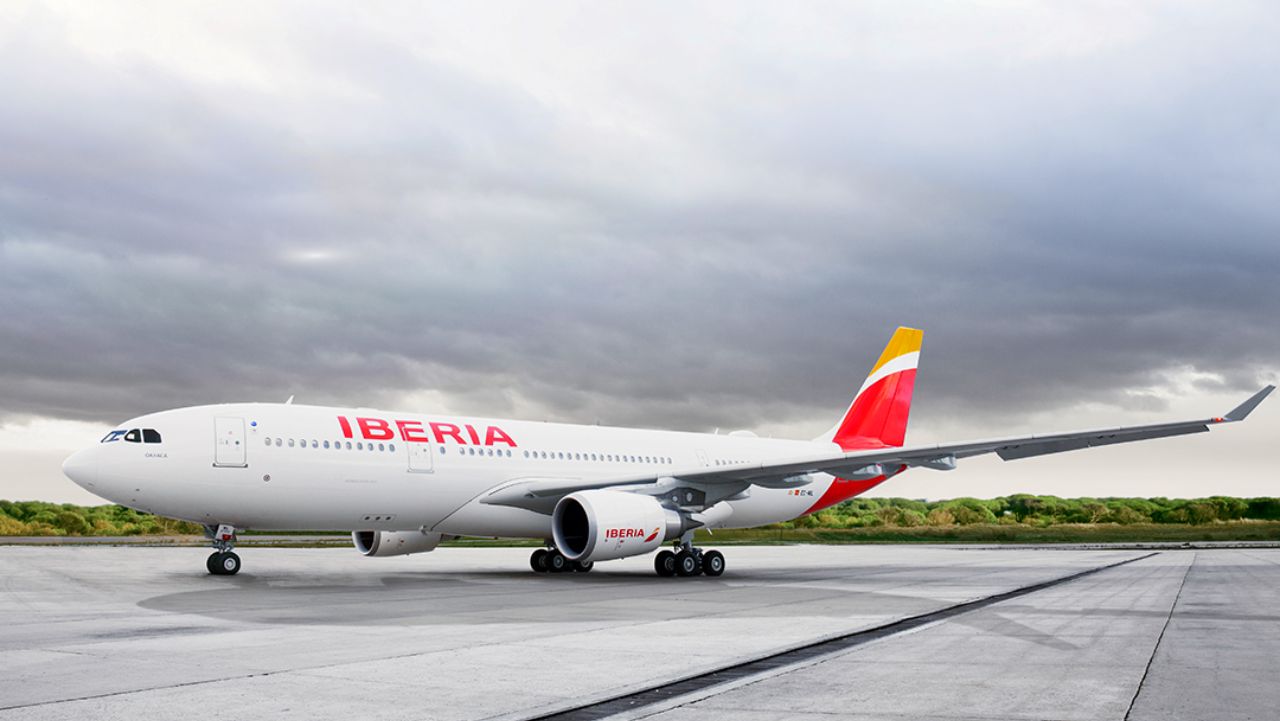 Quick Facts
Airline Name:

Iberia

 
Airline IATA Code:

IB

Headquarters:

June

1927

 
Founded:

Ciudad Lineal, Madrid, Spain

Number of Destinations:

88

Fleet Size:

82

Fleet Types:

Airbus A319-100, Airbus A320-200, Airbus A320neo, Airbus A321-200, Airbus A321XLR, Airbus A330-200, Airbus A330-300, Airbus A350-900

Location Hubs/Bases:

Adolfo Suárez Madrid–Barajas Airport (Madrid, Spain) 
Brief History Overview
The airline was officially founded on 28 June 1927, thanks to investments by Horacio Echevarrieta and Deutsche Luft Hansa. The company began its operations on 14 December of that same year. In no time, the Spanish government supported Iberia to handle postal deliveries between Madrid and Barcelona. However, things changed during Miguel Primo de Rivera's dictatorship. 
Around the start of 1928, many of Spain's aviation companies, including this airline, were merged and became controlled by the state for public interest. Because of this, it combined with Compañía de Líneas Aéreas Subvencionadas S.A. (CLASSA) and stopped its independent operations on 29 May 1929. Though the name "Iberia" remained, the airline didn't have its own fleet or operations for a while.
Products and Services
Flights

– Offering air travel to numerous destinations, ensuring passengers reach their locations with ease. This service prioritizes punctuality and a comfortable journey for all.

Flight + Hotels

– Combine your airfare and hotel booking in a single step, simplifying your travel preparations. This package provides both convenience and potentially better deals for travelers.

Flight + Car

– With this option, travelers can bundle their flight and car rental. This ensures a seamless transition from air to road, making the journey more streamlined.

Hotels

– Access a range of accommodations to suit your needs, from luxury to budget options. It guarantees a comfortable stay, no matter the destination

Cars

– Book rental vehicles easily to get around your destination. It offers a range of car types to fit individual needs, ensuring convenience during your trip.

Iberia Plus

– A loyalty program that rewards frequent flyers with points and benefits. The more you travel, the more advantages and exclusive perks you can enjoy. 
Also read: 3-Day Trip to Spain: Madrid, Toledo, and Segovia
Work Culture
This airline offers its employees a range of benefits that many find appealing. One of the standout perks is the fantastic travel benefits, which are not just limited to the airline itself, but extend across its global network and even to its oneworld alliance members. Many employees also appreciate the regular hours and the competitive pay, both of which contribute to a positive working environment.
However, like every workplace, it's not without its challenges. Some have mentioned issues with management. Another concern has been the airline's operation as a foreign company in the USA, with its main operations centralized in Europe. This has sometimes led to employees feeling there are limited incentives and that the salaries on offer are below the market standard.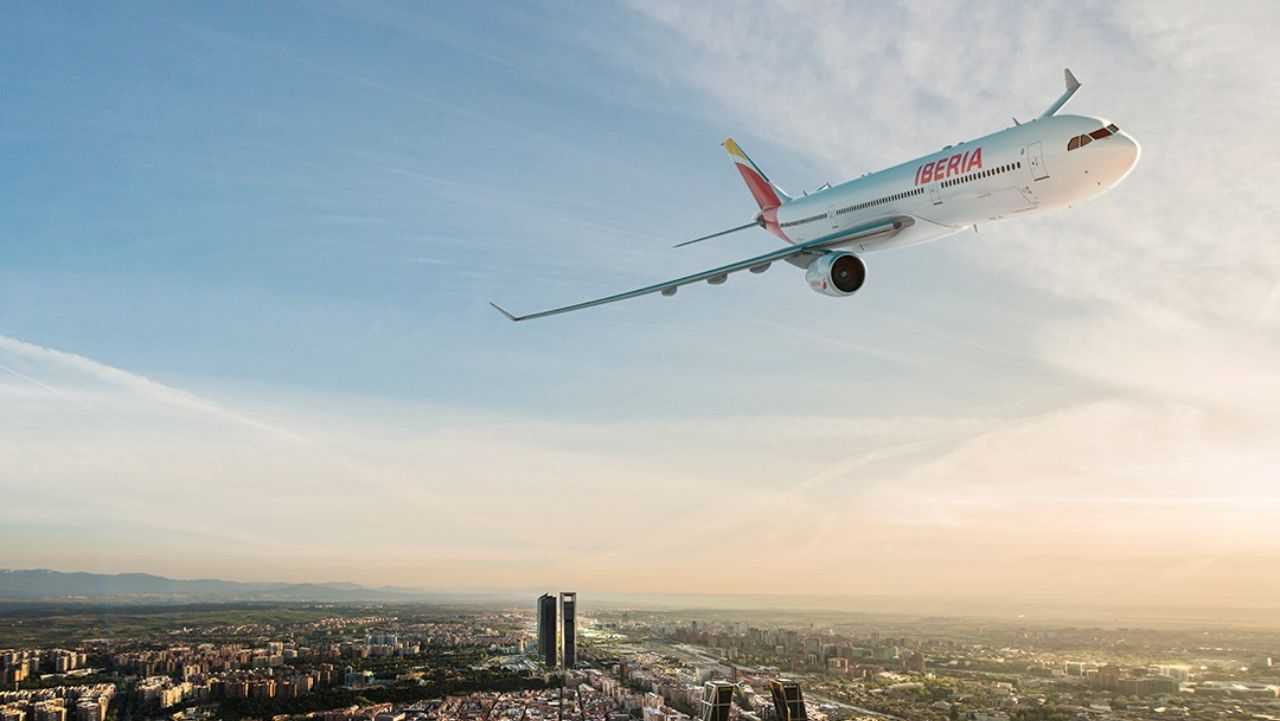 Benefits for Employees
Insurance

– Employees receive coverage that helps protect them in case of illness or accidents. This ensures their health and well-being, and offers peace of mind in uncertain situations.

Retirement plans

– Workers can invest in plans that ensure they have financial support when they retire. This commitment demonstrates the company's investment in their long-term future and well-being.

Vacation policy

– Staff get designated days off to relax and recharge. This ensures a work-life balance, promoting mental and physical health.

Free flights

– Employees have the opportunity to fly for free or at discounted rates. This perk not only makes travel more accessible and affordable but also encourages exploration and new experiences.

Transport facilities

– The company provides transportation solutions for its employees. This ensures that getting to and from work is not only convenient but also reduces daily commuting stress.
Also Read: Iberia Airlines Cabin Crew Requirements and Qualifications
Video: Under The Spanish Sun: The Iberia Fleet In 2023
As part of the International Airlines Group (IAG) based in Europe, this airline boasts a mainline fleet of over 80 aircraft, with more anticipated to join. It is approaching its centenary and mainly bridges Europe to North and South America. In this video, you will see a closer look at the company's fleet as of 2023. 
Summary
We hope you've found the information insightful. This historic airline has seen many changes over the years, but its commitment to passengers and employees remains strong. Whether you're considering a trip with the airline or pondering a career move, we trust this article has provided you with the clarity you were seeking. It's always our aim to give readers a clear and comprehensive view, and we hope we've achieved that for you. Safe travels and informed decisions!
Contact Information
Company Name: Iberia
Address: Madrid, C. de Martínez Villergas, 49, Spain
Telephone No.: (+1) 800 772 4642
Website: https://www.iberia.com/
Facebook: https://www.facebook.com/iberia/
Instagram: https://www.instagram.com/iberia/
Twitter: https://twitter.com/Iberia_en