There are several reasons why many consider being a flight attendant a dream job. Aside from perks like traveling across different parts of the globe, you also get exposed to various cultures and people as you work. If you're on the lookout for cabin crew vacancies this 2022, Fly Play airlines might be worth checking out.
Also Read: 9-Day Trip to Greece: Athens, Santorini, and Milos
Fly Play Airlines, also known as PLAY, is a low-cost Icelandic airline based in Reykjavik, the country's capital. The company is committed to offering affordable flights in the name of safety, on-time performance, and customer satisfaction by hiring the best and most skilled cabin crew to deliver these services. Are you up for the role? If yes, read on as you get to know the cabin crew hiring process of Iceland's Fly Play airlines, including essential details like qualifications and requirements.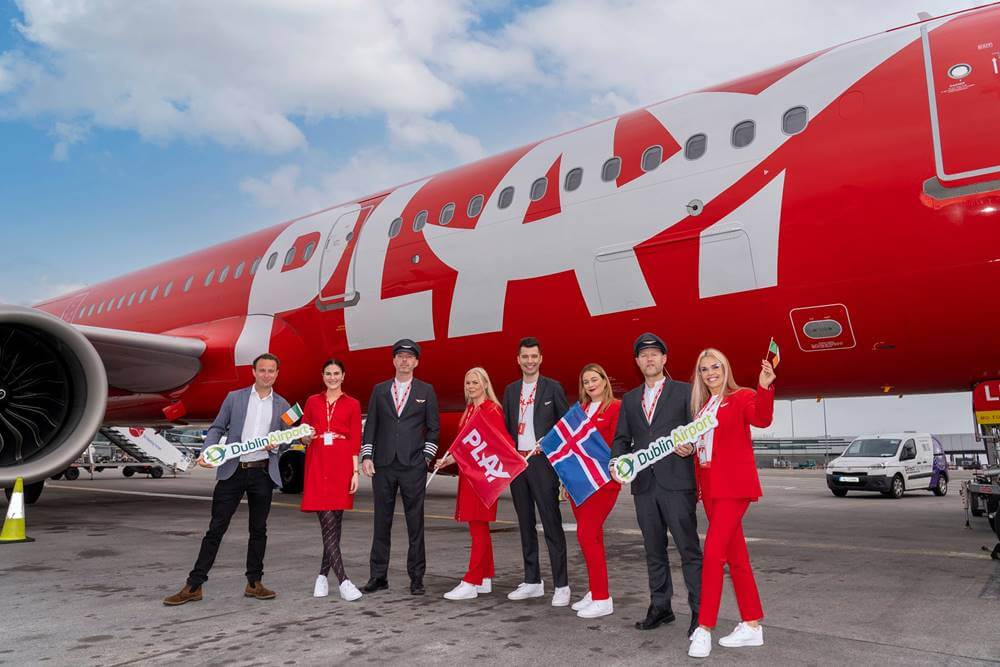 Overview of the Fly Play Airlines
Fly Play, or PLAY, is a low-cost Icelandic airline that operates flights between Europe and North America. It is currently headquartered in Iceland's capital of Reykjavik and operates an entire fleet of Airbus A320neo family aircraft with its own hub located at the Keflavik International Airport.
The airline company was founded in 2019 by the same executives from WOW Air, an Icelandic airline that had ceased operations and gone bankrupt the same year. PLAY immediately kickstarted its services from Iceland to Europe in 2021 during the summer and announced flight destinations to the United States later in the year, its services commencing in April 2022. Some of these destinations include London, Brussels, Berlin, Paris, Amsterdam, Barcelona, Bologna, Gothenburg, and Lisbon, among others.
PLAY is considered an Ultra Low-Cost Carrier (ULCC), a model which is not new nor uncommon worldwide. This basically means that base fares mainly account for transportation, while everything else is offered for an additional fee or expense. For this reason, PLAY is ideal for cost-conscious travelers and those whose travel plans are concrete and aren't too concerned about luxury.
Regardless, PLAY centers its core value around safety, as its team is dedicated to offering simple yet excellent customer service at all times.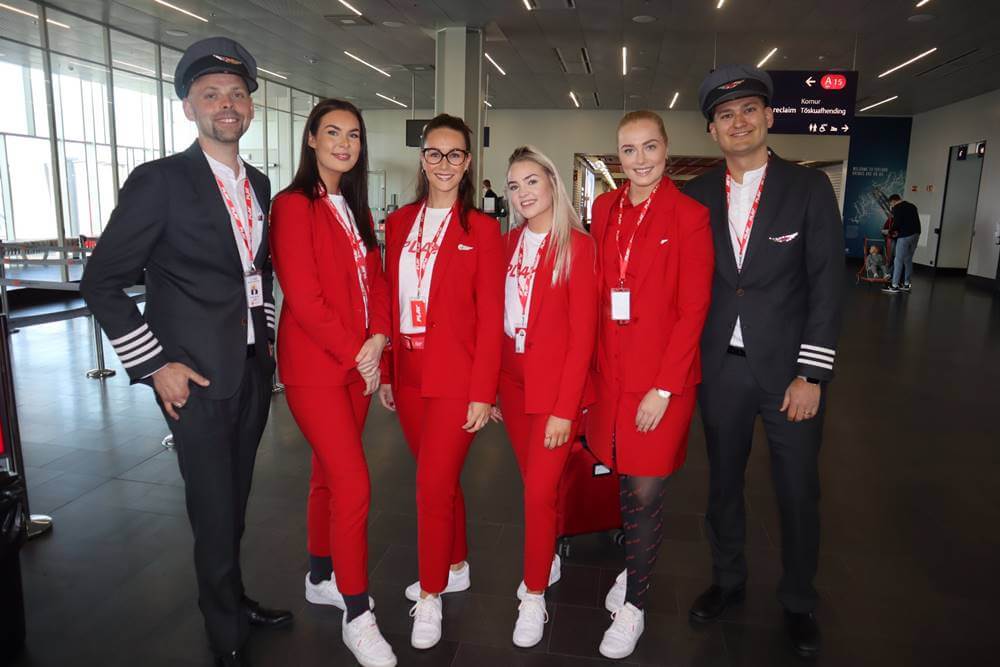 Responsibilities
Being a flight attendant comes with many rewards and fulfillment, but it also equally comes with a great number of responsibilities. These are duties that you must carry out daily and are crucial not only to the company but to the passengers' welfare at the same time. As a flight attendant of Fly Play, here are the duties you must follow at all times:
Monitor the emergency equipment of the aircraft and the safety conditions while in flight and on the ground.
Explain the safety equipment to passengers and make sure they follow the safety procedures and signs.
Greet passengers, direct passengers to their respective seats, and assist with their carry-on baggage
Attend to passengers needing special assistance, such as individuals with a disability, the elderly, or unaccompanied minors, throughout aircraft operations.
Promptly respond to medical situations or emergencies onboard.
Reassure passengers during instances of aircraft turbulence.
Serve passengers with food, snacks, and beverages.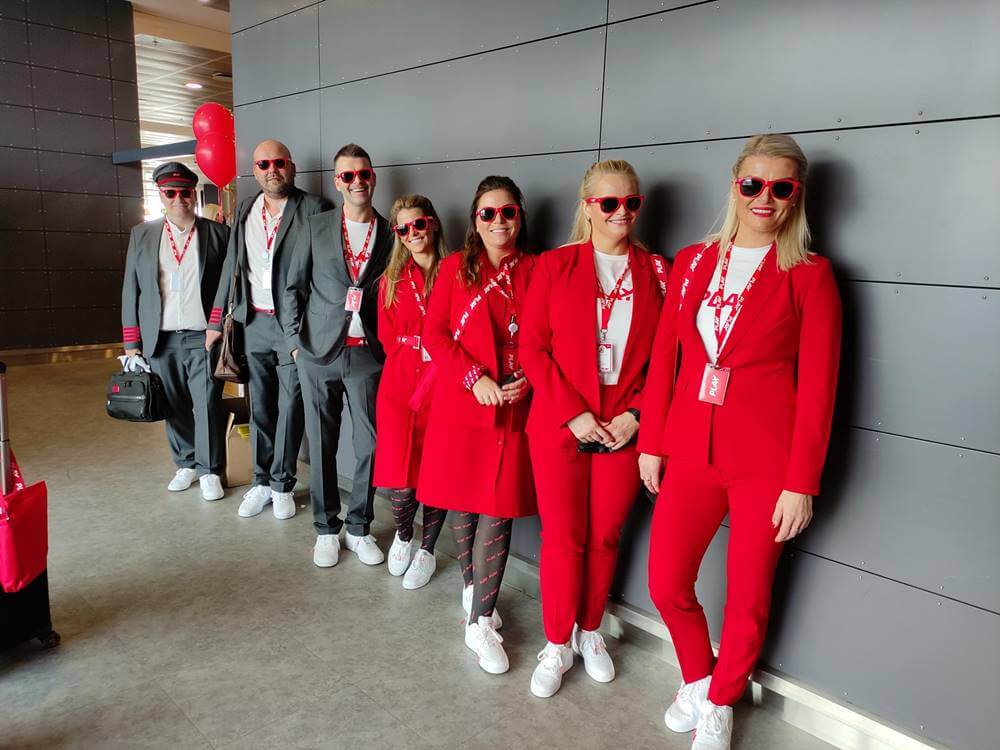 Qualifications
Although Fly Play is a fairly new airline, the company is nonetheless dedicated to ensuring customer satisfaction by offering a great flight experience at all times. For this reason, PLAY sets certain standards and eligibility criteria for cabin crew hiring so only the most skilled get hired for the position. This guarantees the flight attendants' capability to carry out their duties with utmost efficiency and to render service in the name of the company's values and mission.
Here are the qualifications you must meet to become a Fly Play airlines cabin crew.
Must be at least 19 years old to apply
Must be fluent in English, both oral and written
Knowledge of additional languages is a strong advantage
Must have residency in Iceland
Must have a long-term working permit
Must pass the criminal background check, medical examination, and training to be considered for employment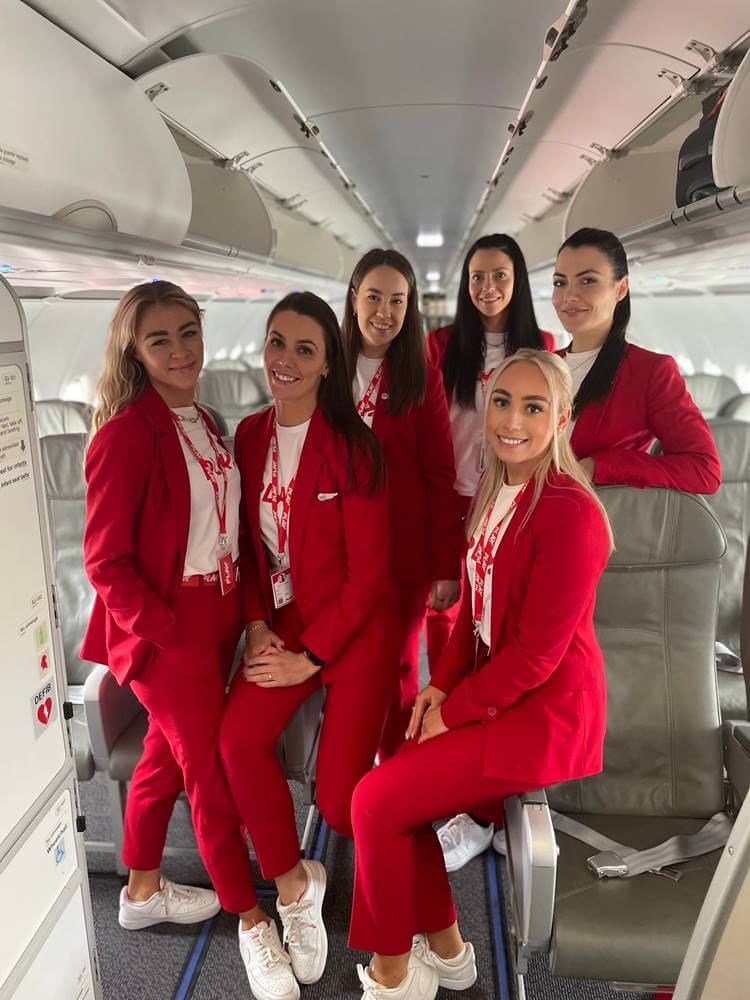 Document Requirements to Prepare
You need to submit an application online to apply as a flight attendant for Fly play airlines. The documents or requirements you need to prepare for your application are:
Introduction letter
Recent picture of the job candidate
Copy of passport with information about issuance date and expiration date, including the passport number
For those who have previous experience as a cabin crew or have accomplished initial training, you should also provide a copy of the following:
Copy of medical report
Copy of Attestation of Initial Training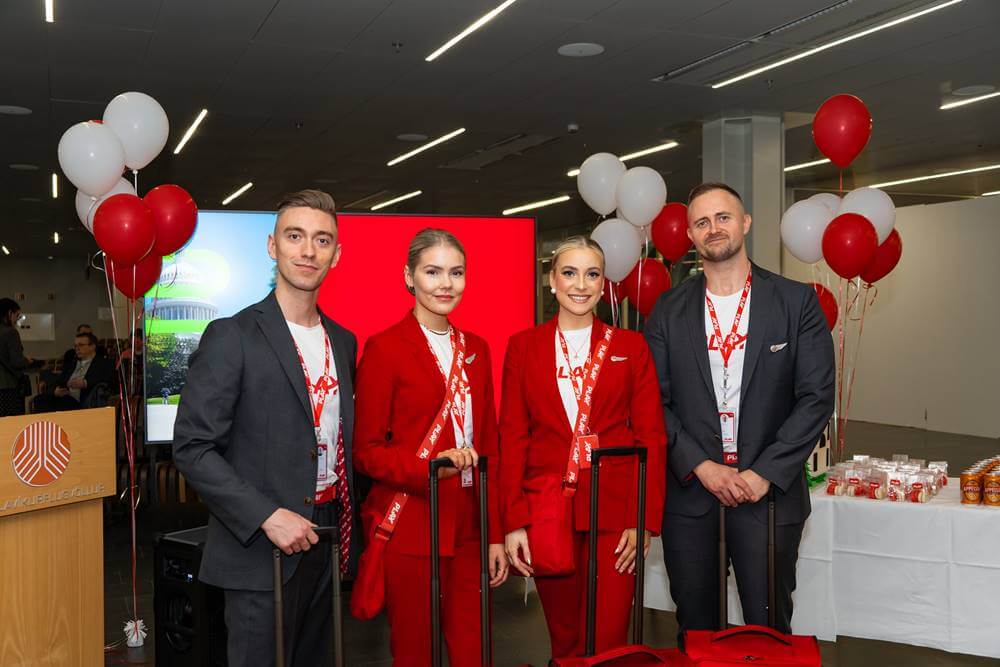 Where to Apply for a Job for Fly Play Online
Applying for a job for Fly Play online is straightforward. To do this, you need to visit the company's official Careers or Job page and look through the available job vacancies there. You can also contact the airline through their email at jobs@flyplay.com for further inquiries.
It will also help if you follow Fly Play's social media channels listed at the end of this article if you want to keep updated with recent announcements or postings related to their job hiring events.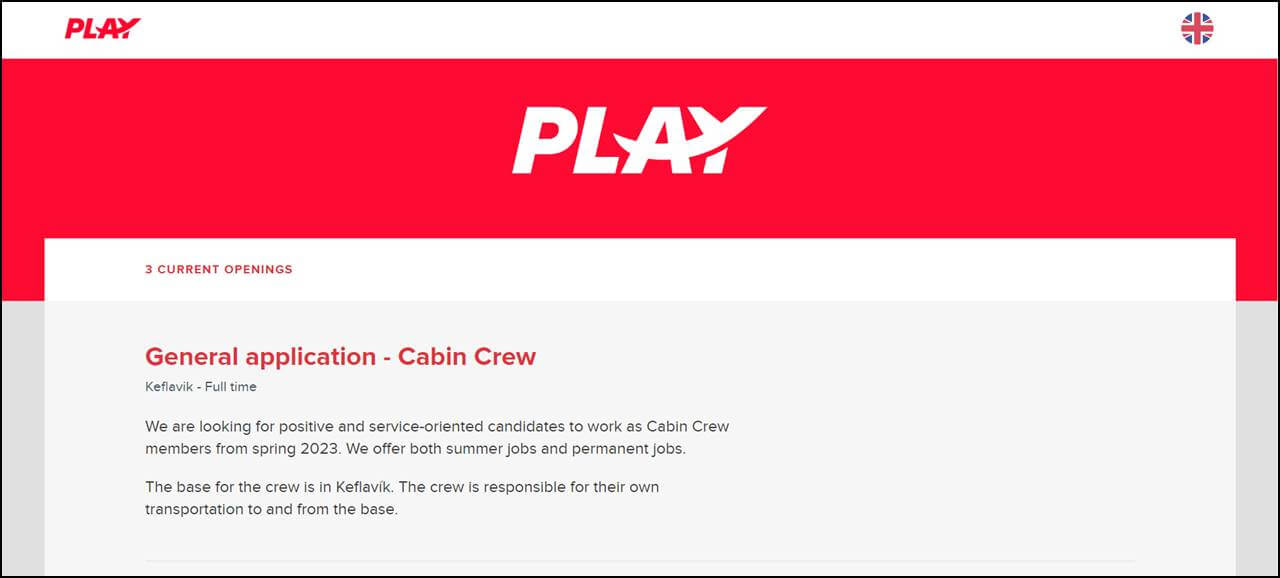 How to Become a Cabin Crew for Fly Play
Here is the step-by-step process to apply as a cabin crew for Fly Play:
Step 1: Visit Fly Play's Careers page.
Fly Play only accepts job applications through its jobs page, so the first step would be to visit the airline's official Careers website. This redirects you to a list of available job vacancies for which the company is currently hiring.
Step 2: Select the position you wish to apply for.
Once you're on the Careers page, click the position you wish to apply for, which, in this case, is cabin crew. Upon selecting the job position, your screen will show essential details that Fly Play looks for in their job candidates, including tasks, qualifications, and document requirements. Make sure to read through all of these carefully.
Step 3. Click 'APPLY NOW.'
Choose Apply Now if you've understood all the conditions and met the requirements being asked.
Step 4. Fill in the online application form.
Upon clicking Apply now, you will need to fill in an application form that needs your personal details, such as full name, birthdate, and contact. You will also be asked to upload the document requirements, such as a CV, cover letter, passport, and picture. You also need to answer some questions about your language skills, criminal background, license, and reference details that the company can contact.
Press SUBMIT APPLICATION if you're finished filling out the form.
Step 5. Wait for further instructions.
Once you hit submit, all you need to do is wait until the company reaches out to you for further instructions on the next steps.
Monthly Salary a Fly Play Flight Attendant
The estimated salary for a cabin crew under PLAY Airlines is between 351,851 ISK to roughly 454 351 ISK monthly, regardless of your contribution to work. These are also inclusive of benefits such as sick pay leave, parental pay leave, financial security, health insurance, and life insurance.
Video: Play Flight Attendant Uniform
This video is uploaded by the airline company's Youtube channel, showing the new uniforms for their flight attendants or cabin crew. The video shows that PLAY doesn't adhere to strict grooming regulations and instead lets its team be as comfortable as possible in sneakers and loose hair buns, unlike other companies.
The uniforms are also not gender-specific and let the flight attendants choose whatever works for them. If anything, the video helps prospective job candidates have an idea of how PLAY treats its flight attendants, especially how it makes sure that it fosters a safe and comfortable working environment for all.
Photos: Fly Play Flight Attendant Photos
Check out these photos of Fly Play's Flight Attendants in uniform. As you can see, the uniform is meant to be stylish and functional at the same time.
Frequently Asked Questions
Have some questions about Fly Play's cabin crew qualifications and hiring process? Here are some commonly asked questions and their corresponding answers below:
1. How old do I have to be to apply for Fly Play?
You need to be at least 19 years old to be eligible to apply as a flight attendant for Fly Play.
2. Does Fly Play adhere to strict grooming regulations?
No, Fly Play is rather lenient regarding grooming regulations, as tattoos and piercings don't matter when hiring prospective employees.
3. What skills are needed to become a Fly Play flight attendant?
To become a Fly Play attendant, you need to be attentive, responsive to emergencies, and have interpersonal skills when assisting passengers in flight.
4. Is work experience a must before applying to Fly Play?
Fly Play's qualifications don't necessarily require candidates to have prior requirements, although it's a strong advantage to have one. In case you already have prior experience, you will also need to submit extra documents alongside your application.
5. What does a Fly Play cabin crew do when in the air?
The job of a cabin crew is to make sure that the passengers are safe and comfortable. Besides this, you will also need to serve beverages and food to in-flight passengers and attend to their concerns.
6. Where is Fly Play's main headquarters located?
The main headquarters of Fly Play is located in Reykjavik, Iceland.
7. What are the documents needed to prepare for the Fly Play application?
To apply, you'll need to prepare your updated CV/resume, a copy of your passport, CV, introduction letter, and your recent photo.
8. How much does a flight attendant in Fly Play earn?
You can expect to earn roughly 351 851 ISK to 454 351 ISK per month.
9. Are their salary benefits for working as a flight attendant in Fly Pay?
Yes, some of the benefits you will receive as a flight attendant for PLAY are health insurance, sick pay leave, financial security, and parental pay leave.
10. What are the qualifications for a flight attendant of Fly Play?
Fly Play requires its flight attendants or cabin crew to be fluent in English, have a long-work permit, and pass the required examinations, background checks, and training to be considered for employment.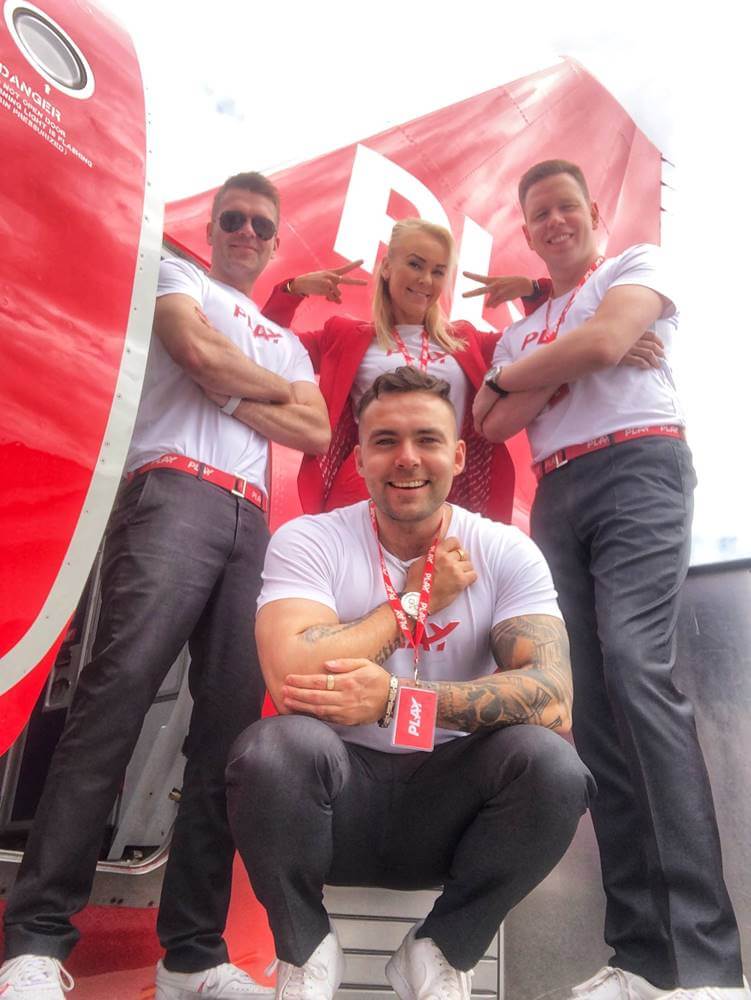 Summary
The job of a flight attendant comes with an ambition and passion that lasts for a long remainder of your life, which makes it more than just a career. If you want to pursue the job of your dreams by becoming a cabin crew, PLAY would be a great company to put your existing skills to use. PLAY Airlines ensures its employees' safety and satisfaction at all times while guaranteeing that you reach your full potential to offer clients the best standards of service.
Contact Information
FLY PLAY
Address: (of main headquarters) Reykjavik, Iceland
Telephone Number: +354 860-4500
Website: https://www.flyplay.com/about-us
Facebook: https://www.facebook.com/PlayAirlines
Instagram: https://www.instagram.com/playairlines 
Twitter: https://twitter.com/playairlines