You're one step closer to achieving the career of your dreams, and this article tells you just what you need to do. Although it's not easy being a flight attendant, it's a fulfilling career that lets you explore different parts of the globe while meeting and serving others. Various airline companies are constantly looking for skilled candidates to fill their cabin crew positions, and Provincial Airlines is one of them.
Also Read: 5-Day Trip to Italy: Milan, Lake Como, and Venice
Provincial Airlines (PAL Airlines) is also reputable for its excellent customer service and safety and is recognized for its attentive and accommodating flight attendants. Being the biggest regional airline in the province, the airline company finds it important to connect with customers, people, and the place that means the most to them. If you want to be part of Provincial Airlines' cabin crew team, listed below are the guidelines you need to follow to get successfully hired.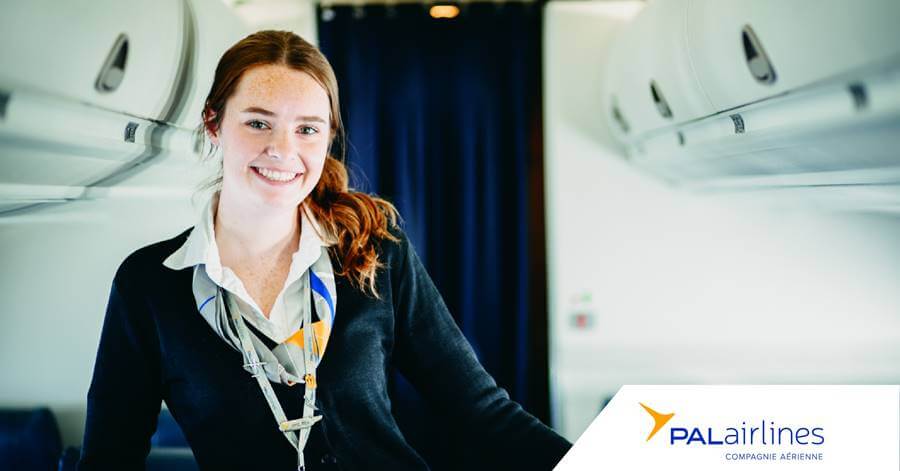 Overview of the Provincial Airlines
Provincial Airlines is the former name of the now-known PAL Airlines, which is the biggest regional airline in Canada. Established in 1974, Provincial Airlines initially started as a charter and flight training operator, while scheduled airline operations officially started in 1980.
To date, PAL operates scheduled passenger, charter, air ambulance, and cargo services. The airline company is also the PAL Group of Companies' commercial airline arm. It's also currently headquartered in St. John's International Airport, although the airline also has bases in Nova Scotia, Halifax, and Montreal, Quebec.
Since 45 years ago, Provincial Airlines has now grown into one of the biggest independent airlines in Eastern Canada. Besides this, the airline company has also gained solid recognition and a reputation for its excellent services and safety, bagging numerous global awards for its promise of reliability and comfort.
Its commitment to safety and top-tier flight services are what make it the best in the industry today, shown through the dedication of its employees and flight attendants.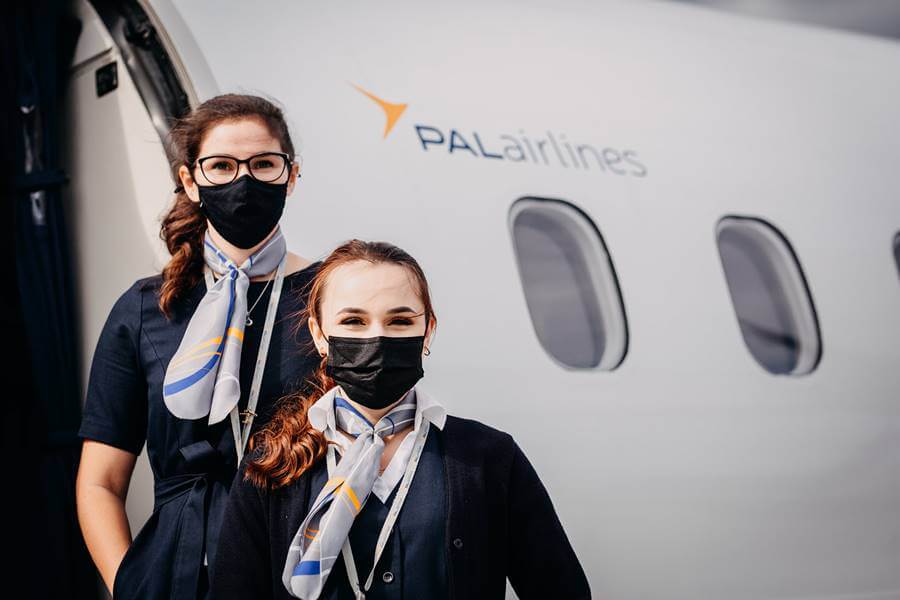 Responsibilities
Having a career in flight services comes with plenty of perks, but it is no easy feat to get there. If you're planning to become a flight attendant, it's crucial that you're aware of the responsibilities that come with the job so you can better uphold your duties consistently.
That said, here are the responsibilities of a flight attendant in Provincial Airlines:
Conduct pre-flight safety checks and make sure the plane is clean
Provide support and information to ensure passengers' safety and comfort
Serve food and beverages to passengers
Demonstrate emergency and safety measures like the use of exit doors, oxygen masks, seat belts
Welcoming and greeting passengers
Assisting passengers to their designated seats
Responding to passengers' questions and concerns
Offering support to passengers with special needs, such as elderly individuals, children, and disabled persons
Preparing analytic reports regarding flight issues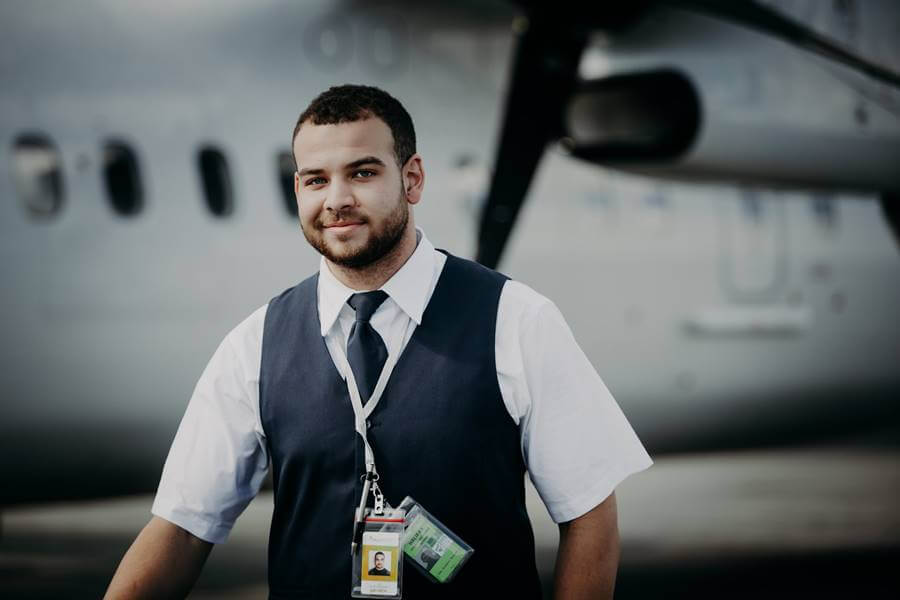 Qualifications
Provincial Airlines is committed to cultivating an inclusive and healthy work environment that fosters equality and diversity where all individuals are respected, recognized, and supported at all times. For this reason, candidates hailing from different backgrounds are more than encouraged to submit their applications.
However, in order to determine if you're the best fit for the job position, you'll need to pass the airline company's set of qualifications. These include the following:
Must be at least 19 years old to meet the Canadian Liquor Legislation
Must be at least a high school graduate
Must be able to speak conversational English. A second language skill, like French, will be advantageous
Must be able to complete the In-flight Institute Online Training Program or Flight Training Academy CT201 before beginning employment
Must pass a criminal record check before employment
Must be able to travel with a valid passport
Must be capable of working independently and within a team environment
Must have excellent customer service, time management, interpersonal and communication skills
Applicants with prior work experience in customer service are preferred.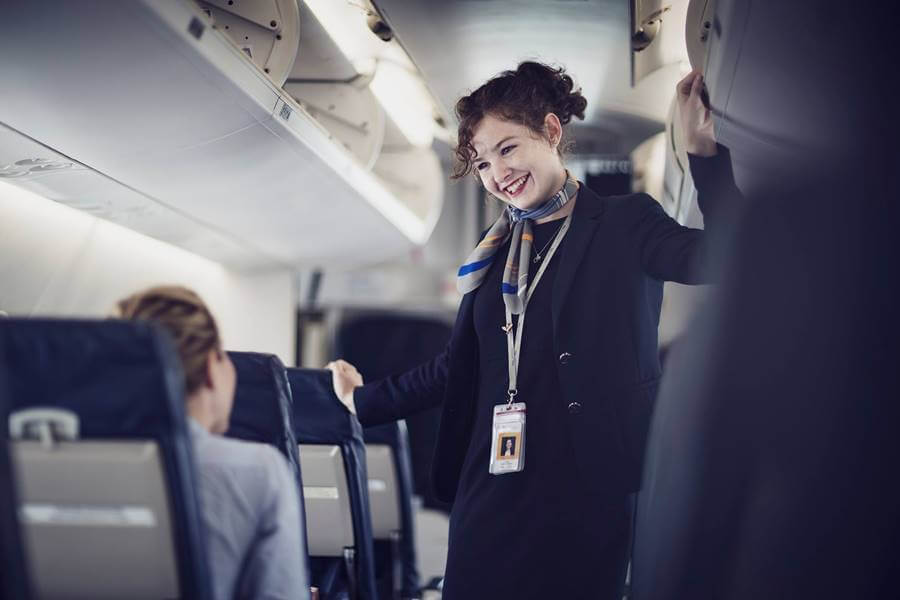 Document Requirements to Prepare
To apply, you will also need to prepare a set of documents beforehand. This helps recruiters have insight into your skills and previous work experience and assess whether the job position is best for you or not. These are:
Updated CV/resume
Valid passport
Criminal record
Proof of prior work experience (if applicable)
Proof of education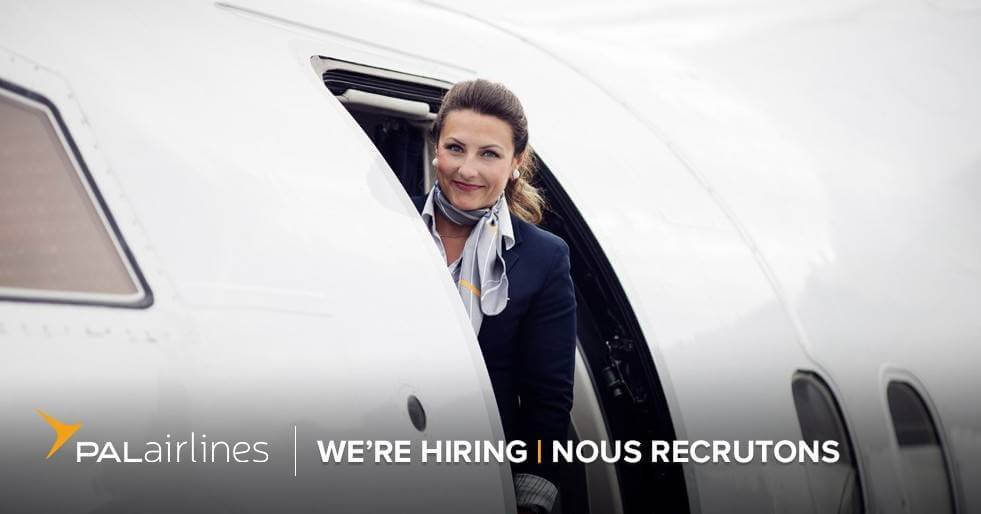 Where to Apply for a Job at Provincial Airlines
If you want to apply for a job with Provincial Airlines, you must visit its official website at https://www.palairlines.ca/en/ and click the "CAREERS" tab at the top of the page.
Otherwise, you can also go directly to the airline company's career page here.
Once you get there, you will see a list of job vacancies you can apply for. Click on "FLIGHT ATTENDANT" and your screen will display all the information and details you need about the job, including the qualifications and the documents you need to prepare.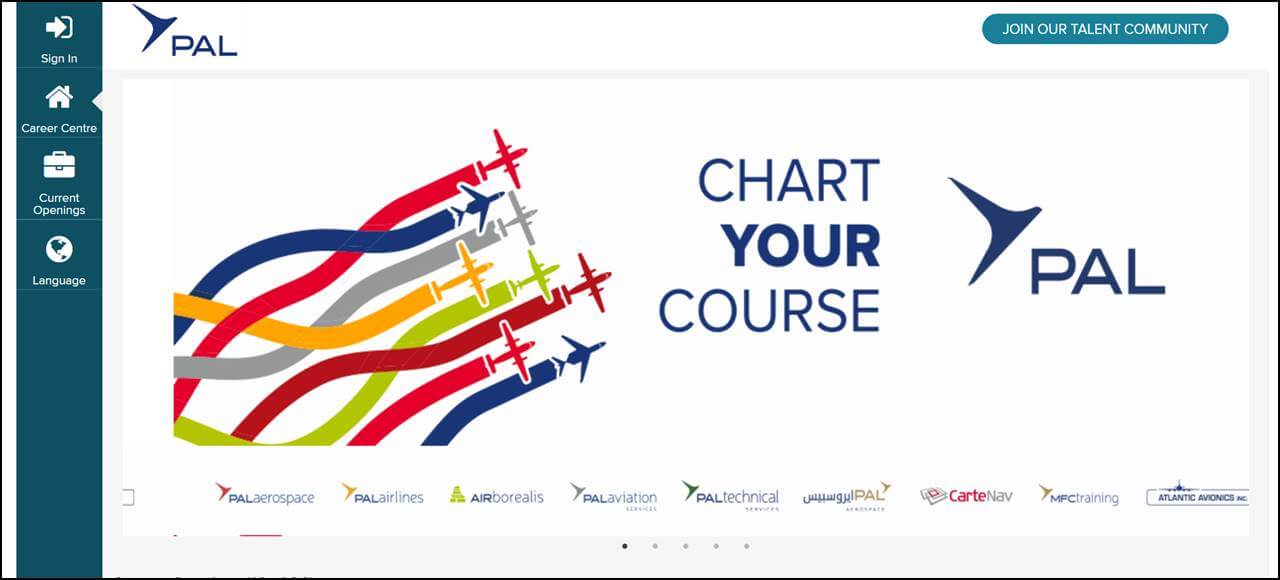 How to Become a Flight Attendant for Provincial Airlines
Below is a step by step guide to follow when applying online for a cabin crew position for Provincial Airlines:
Step 1: Visit the official website of the airline.
First, you need to go to Provincial Airlines' official website at www.palairlines.ca/en/. This will redirect you to its homepage. Click on the "CAREERS" tab located at the top of the page, or you can also click here for easy access.
Step 2: Browse the list of job vacancies and select "FLIGHT ATTENDANT."
Upon clicking the Careers section, you will see a list of career opportunities that you can apply for. Choose "FLIGHT ATTENDANT." You will be redirected to a new page that contains essential details about the job position.
Step 3: Read all of the important details and qualifications of the job.
Make sure to thoroughly read the responsibilities and requirements of being a PAL Airlines flight attendant so you know what to consider in your application journey.
Step 4: Click "APPLY" and proceed with the online application.
If you think that you have what it takes to work as a flight attendant under PAL airlines, you can now click the "APPLY" button and resume with your online application by filling out the form.
Step 5: Wait for further instructions.
Once you're done with your online application, all you need to do is wait until the airline company reaches out to you for further instructions and steps in your application, such as the interview and training process.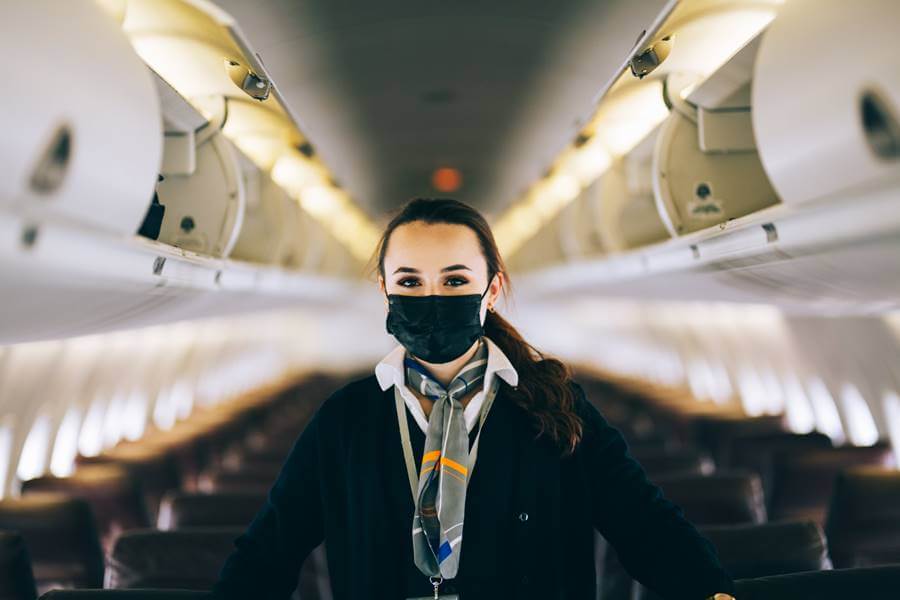 Monthly Salary of a Provincial Airlines Flight Attendant
There isn't any information regarding a PAL Airline flight attendant's estimated monthly salary; however, Glassdoor indicates that they can expect to earn an average salary of $32 ,43 to $52,842 yearly. Besides this, Provincial Airlines employees are also entitled to a comprehensive and competitive benefits package to support their financial futures, well-being, health, and families.
Part of this package includes health, vision, and dental plans, a PAL Scholarship program, a service recognition program, a pension program, an employee stock purchase plan, as well as long-term disability financial support. There are also retirement benefits, discounted gym and fitness membership, and life insurance that come with employment under the airline company.
Video: Provincial Airlines – In-Flight Service
Although short, this video clip uploaded by Provincial Airlines shows a glimpse of the airline's in-flight service. The short video showcases how flight attendants perform their duties during the flight and emphasizes the necessary qualities that cabin crew should possess to be part of the company. Moreover, the clip also shows Provincial Airlines' services to onboard passengers during flights.
Photos: Provincial Airlines Flight Attendant Photos
Check out these photos of Provincial Airlines Flight Attendants in uniform:
Frequently Asked Questions
Some common questions applicants have when they apply for flight attendant for Provincial Airlines are listed below. Find out if you meet the basic requirements in working for the company.
1. Are there any educational requirements to become a flight attendant for Provincial Airlines?
To apply as a flight attendant for Provincial Airlines, you must at least be a high school graduate.
2. What is the minimum age requirement to apply as a PAL Airlines flight attendant?
The company requires that you should be at least 19 years old to apply.
3. Is prior work experience needed to apply for Provincial Airlines?
Previous work experience is not necessarily required for you to apply; however, the company prefers those with prior customer service experience.
4. Is there training for Provincial Airlines flight attendants?
Yes, should you advance beyond the online application and interviews, you will be undergoing a Flight Attendant Academy training program.
5. What kind of training is there for PAL Airlines flight attendants?
Successful applicants are required to complete the In-Flight Institute Online Training Program – CT201 before they're officially allowed to begin employment.
6. What kind of schedule do flight attendants for Provincial Airlines usually have?
Flight attendants' schedules are tentative, so if you get hired, you must be flexible enough to adapt to various and sudden changes.
7. What documents should I bring for my cabin crew application?
You'll need to bring an updated CV/resume, a valid passport, and proof of education, among others.
8. Is there a language requirement to become a flight attendant for Provincial Airlines?
You'll at least need to be fluent and speak conversational English to qualify as a Provincial Airlines flight attendant.
9. What kind of personality is suited for a career as a Provincial Airlines flight attendant?
Flight attendants should possess a pleasing personality and must be patient, hospitable, and accommodating at all times. It would also help to have a basic knowledge of customer service as well.
10. What are the other requirements needed to become a Provincial Airlines flight attendant?
Candidates will undergo a criminal record check to qualify as flight attendants and must be capable of working in a team environment and independently at the same time.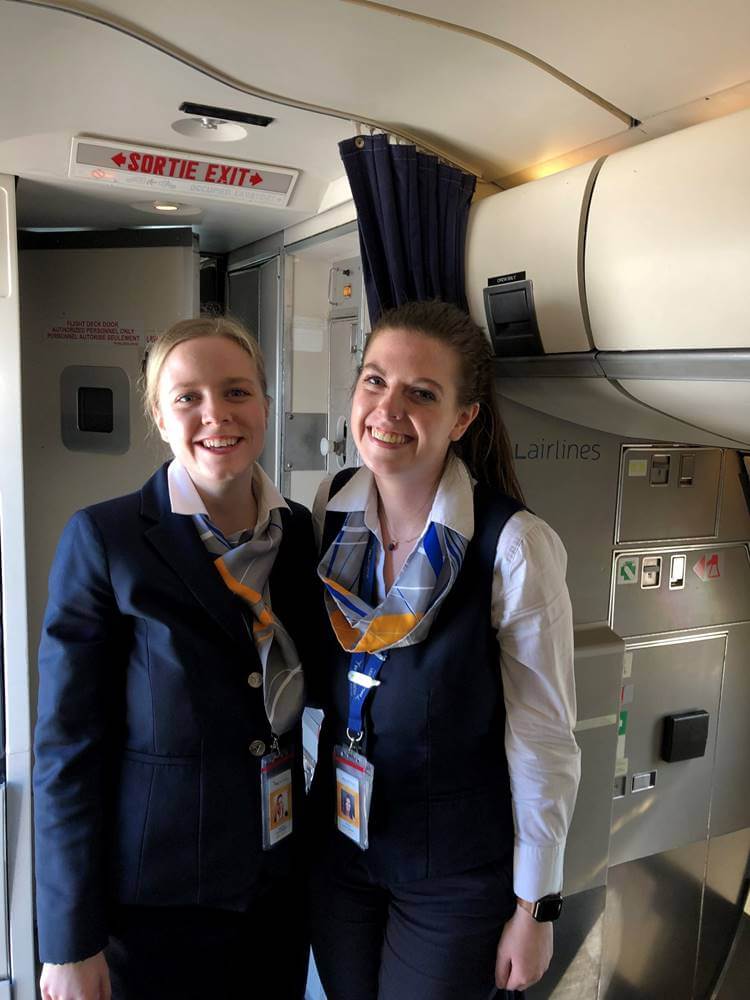 Summary
Provincial Airlines does not necessarily need a strenuous set of requirements, making the entire application journey relatively easy to complete. Hence, it's important that you comply with all the needed documents and pass the qualifications so you can advance to in-person interviews and eventually be hired for the job position.
As a flight attendant for Provincial Airlines, you get to see more of the world while being exposed to different people and cultures as you give them the best travel experience.
Contact Information
PROVINCIAL AIRLINES 
Address (of main headquarters): St. John's International Airport, St. John's, Newfoundland and Labrador
Telephone Number: 1-800-563-2800
Website: https://www.palairlines.ca/en/
Facebook: https://www.facebook.com/PALairlines/ 
Instagram: https://www.instagram.com/palairlines/?hl=en
Twitter: https://twitter.com/palairlines?lang=en