A Flight Attendant at SkyWest Airlines can earn $20.85 per hour or an estimated $1,584.60 per month. This salary rate will then eventually increase after 6 months. The said rates are only basic pays, so holiday pay and layover allowances are not yet included.
Also Read: 5-Day Trip to Italy: Milan, Lake Como, and Venice
SkyWest partners with the top network carriers in the world, such as Delta Airlines, United Airlines, American Airlines, and Alaska Airlines, and offers flights to hundreds of locations around North America. SkyWest has been offering millions of travelers an exceptional travel experience for 50 years.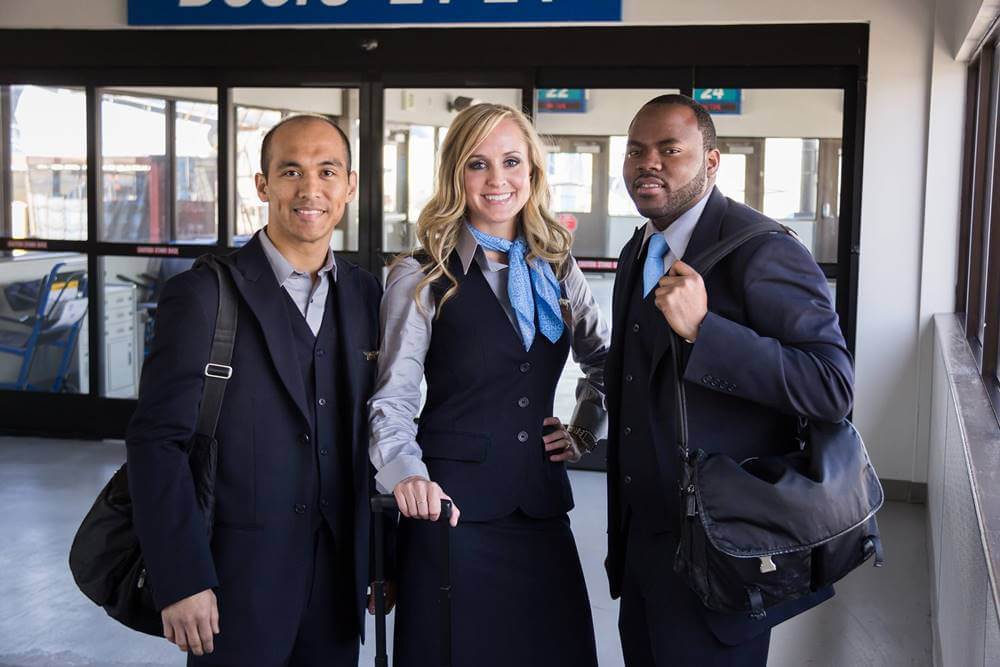 SkyWest Airlines Cabin Crew Cash Salary Breakdown
Basic Salary –  According to SkyWest's official salary scale, a newly hired Flight Attendant can earn a basic compensation of $1,584.60 per month. This rate will increase after 6 months of service.
Flying Pay – The flying pay for a SkyWest newly hired flight attendant is around $20.85 per hour. This will be the per-hour rate of new FAs for the first 6 months of service. After the said period, the rate will start to increase on a yearly basis until you reach 25 years of service.
Layover Allowance – According to SkyWest's official salary scale on their Career page, flight attendants are paid $2.15 per diem for every hour they work away from home. This amounts to an extra $4,192.50 each year on average. The layover payout is intended to cover the expenses of all your meals and some other expenses on the stopover, so SkyWest will then reimburse you for the meals you had to buy outstation at the end of the month.
Note: Flight attendants who successfully completed phases one and two of training will be guaranteed 76 flight hours every bid period as a reserve. Reserve flight attendants are promised 76 flight hours even if they do not work the full 76 flight hours. Your flight hour will be measured from block to block.
Depending on operational requirements, reserve flight attendants typically fly between 76 and 120 flight hours per monthly bid period. Extra hours worked above the 76-hour guarantee are paid at the flight attendant's hourly rate based on seniority level.
Also Read: SkyWest Airlines Flight Attendant Requirements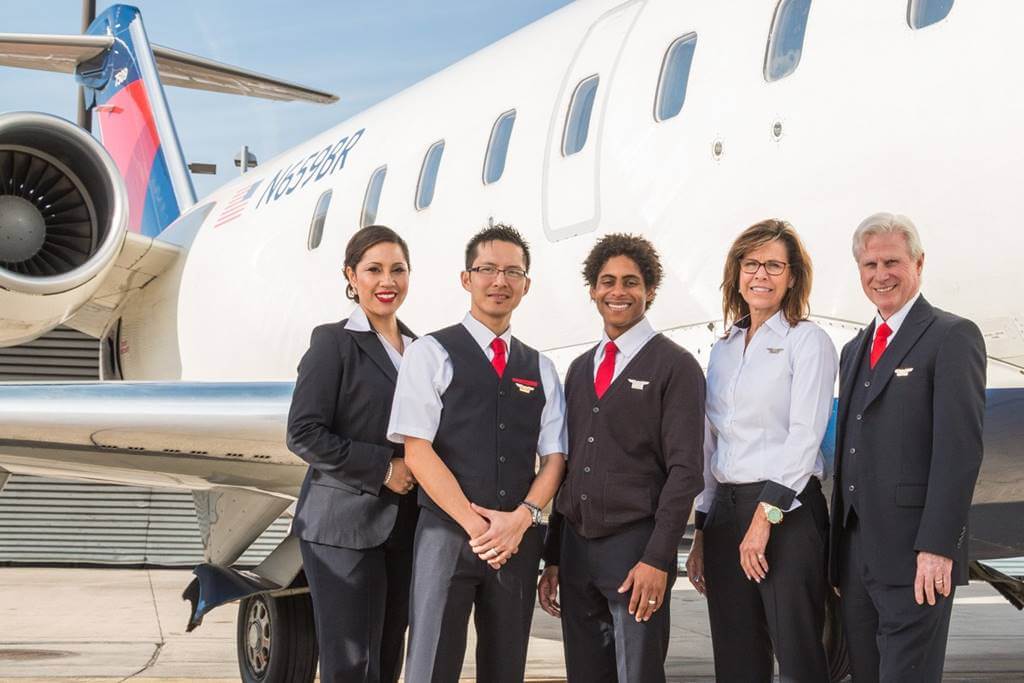 Benefits
Travel – Workers and qualified family members will receive unlimited space-available travel privileges on SkyWest's large route system, as well as the ability to travel at significantly reduced fares on other carriers.
Health Coverage – All full-time SkyWest employees can choose from a variety of health plans, including PPOs and consumer-driven health plans with HSAs. This will also cover also dental and vision benefits. SkyWest has UnitedHealthcare's Transparency in Coverage.
Financial – SkyWest provides generously matched 401(k) plans, a stock purchase plan, and a quarterly companywide Performance Awards program. This allows the employees to partake in the Company's operational and financial success.
Life and Disability Insurance – SkyWest provides life insurance at no cost to all eligible full-time employees. There are more life insurance plans available. SkyWest also covers employees in the event that they are unable to work due to illness or injury. The long-term disability program, as well as two optional short-term disability programs, are also covered.
Time Away From Work – SkyWest offers a variety of options to eligible employees that promote scheduling flexibility and allow them to take paid time off from work, such as user hours, vacation hours, and leave of absence programs.
Employee Help Scheme – Flight Attendants at SkyWest have access to a free employee help program. The plan privately aids you and your family members in overcoming challenges at home or at work. This covers drug or alcohol addiction, marital troubles, financial counseling, or psychiatric treatment.
Video: SkyWest Flight Benefits
SkyWest is a regional airline whose Flight Attendant's primary benefits are dependent on tie-up airlines. This video will give you an idea of how FAs get benefits in SkyWest Airlines and all the possible flight attendant perks you and your dependents may get. This could be quite different from other airlines that provide benefits to their employees all from their pockets. This might be a bit complicated to understand for first-timers, but this video might help you with the basics.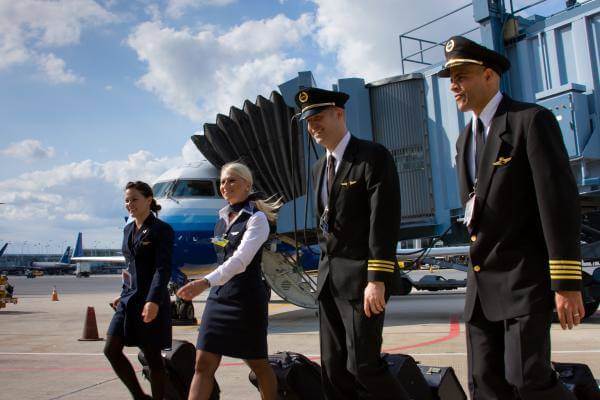 Frequently Asked Questions
The following are some of the common questions asked about SkyWest:
1. Does SkyWest Airlines deduct the uniform cost from the salary?
After successfully completing Initial New Hire training, you will get the basic uniform items at no cost. You will also receive $5 for uniform adjustments and dry cleaning with each paycheck.
2. Is there a Training Allowance?
Flight attendant training is compensated after 65 flight hours. If the training is effective, the total remuneration for the training time will be around $1,300. Crew members are paid on the 7th and 22nd of every month.
3. Does SkyWest fly on a daily basis?
SkyWest runs flights on a daily basis through a rotating schedule of varying hours that includes holidays and weekends. This is also the reason why flight attendants are required to maintain a healthy lifestyle. You must have the stamina to work up to 16 hours each day in varying climatic and weather conditions.
4. As a trainee, am I going to receive a holiday or per diem pay?
To ensure you have the right flight attendant skills and knowledge in order to perform your duties, training sessions and recurrent programs can happen even on holiday seasons. Trainees will not be paid for any holidays or per diems while in training.
5. What are the benefits I am eligible for?
SkyWest employees benefit from a unique and unrivaled culture of teamwork, respect, quality, and professionalism, as well as world-class benefits such as 401(k) match, Performance Rewards, Health Care, Retirement Plan, and Travel Perks that extend beyond the airline's major partners.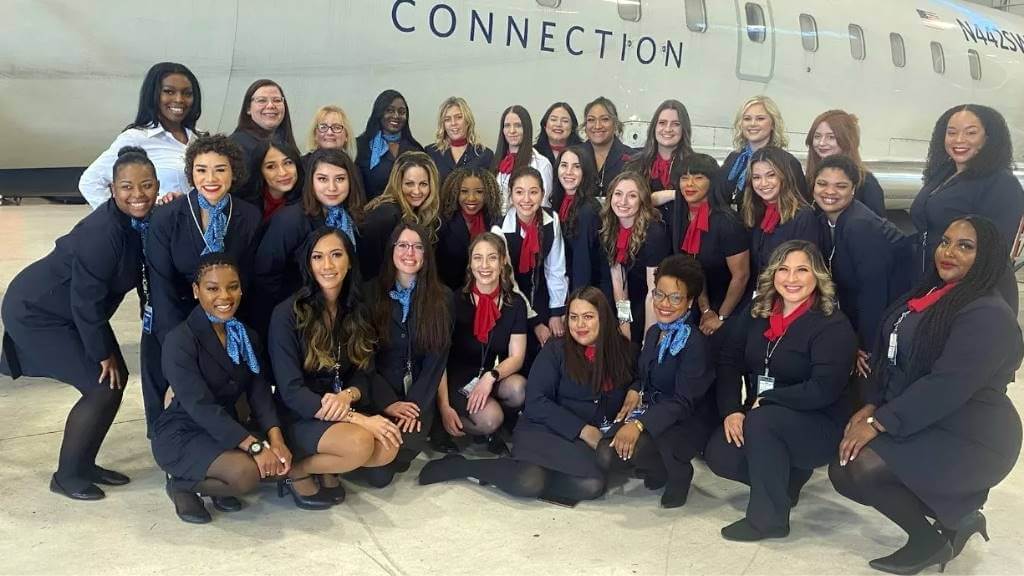 Summary
SkyWest's newly hired flight attendants can earn a basic compensation of $1,584.60 per month. This eventual rate will increase after 6 months of service – increase changes will be done yearly until you reach 25 years of service. The airline is dedicated to providing a rewarding work environment and mutual respect for all of its employees, regardless of race, color, national ancestry, gender, sexual orientation, religion, and marital status.