So, you've decided to pursue a career as a flight attendant. You're probably feeling excited but also a little overwhelmed. Becoming a flight attendant requires dedication and hard work, but the rewards can be great. Flight attendant requirements vary depending on the airline, but a few key elements are often expected by LEVEL. Generally, you'll be required to have a high school diploma or equivalent, pass a medical exam, and obtain a security clearance. 
Also Read: Athens Layover Guide: Best Things to Do in 24 Hours
Becoming a flight attendant is thrilling, but it's important to be prepared and stay focused on your goal. With hard work and dedication, you can make your dream a reality. Once you have passed certain requirements and qualifications, you can enjoy the perks and benefits of becoming a LEVEL cabin crew.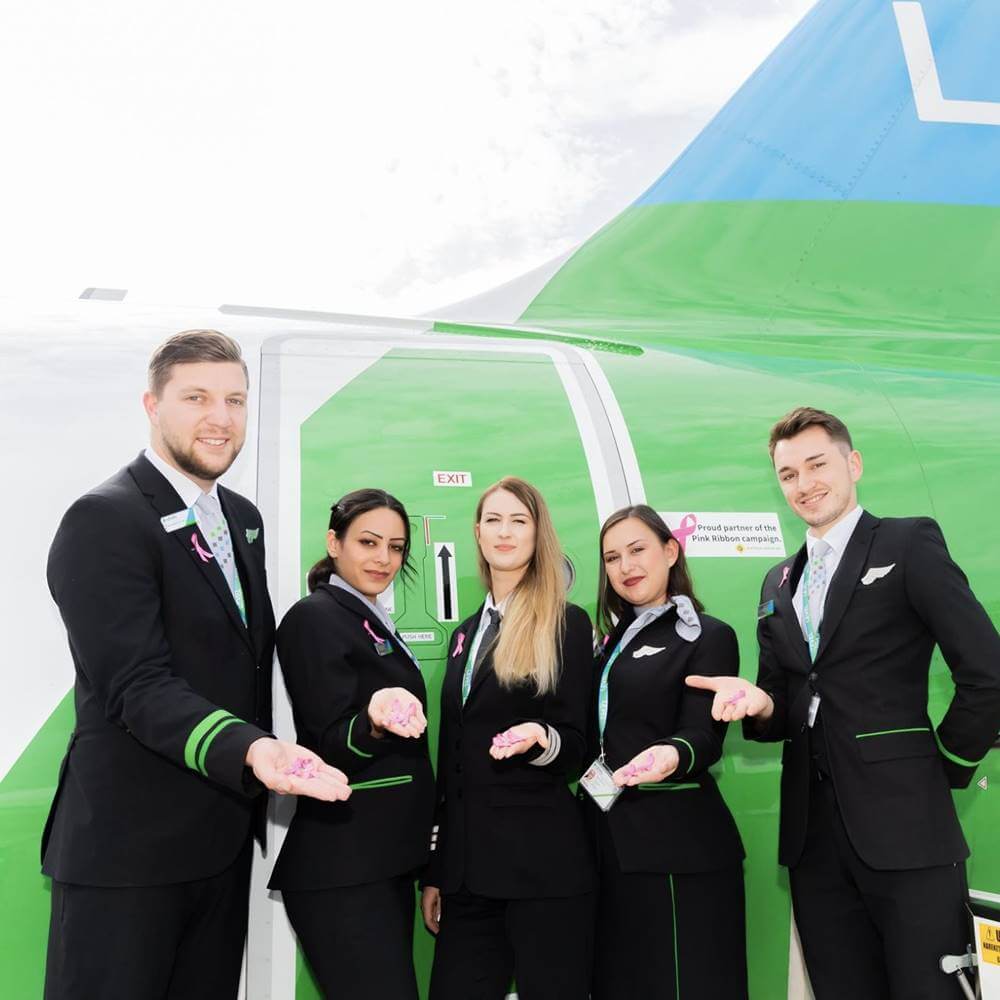 Overview of LEVEL

 
LEVEL is an ultra-low-cost airline with its headquarters in Madrid, Spain. It operates scheduled services to destinations across Europe, the United States, and Canada. 
The airline was founded in 2017 and had a fleet of Airbus A330-200 and A321-200 aircraft. LEVEL is a subsidiary of the International Airlines Group (IAG) and is focused on providing passengers with an affordable, quality travel experience. The airline focuses on customer satisfaction, offering a variety of amenities, including free Wi-Fi, generous luggage allowances, and more.
The airline offers various services, including online check-in, priority boarding, and in-flight entertainment. In addition, LEVEL has partnered with various other airlines to expand its network and offer passengers more flight options.
With its commitment to customer satisfaction, competitive fares, and convenient flight options, LEVEL is quickly becoming one of the most popular airlines in Europe.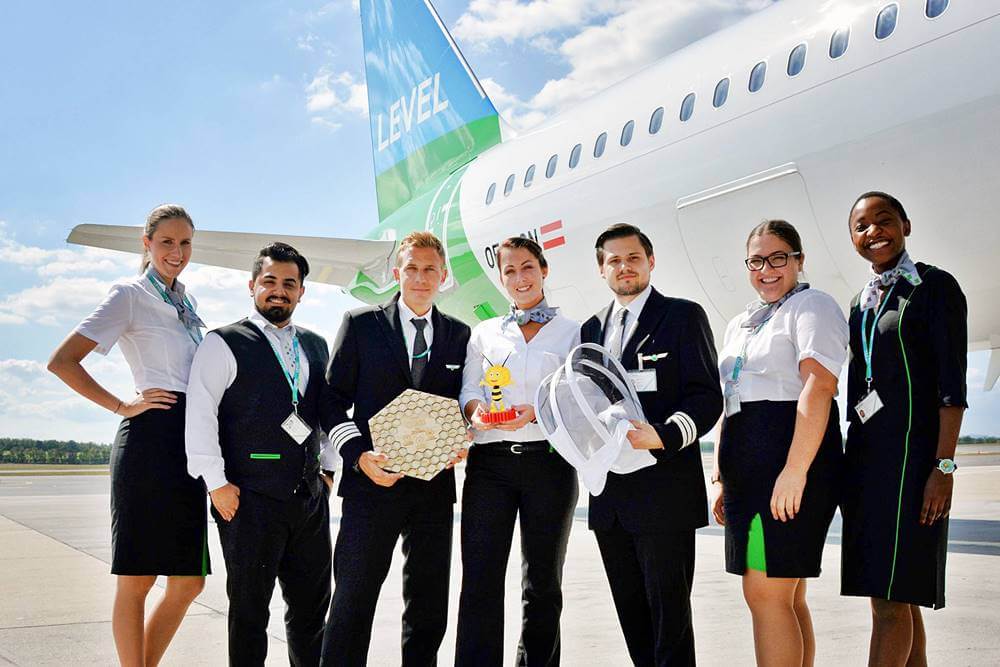 Responsibilities
Cabin crew, also known as flight attendants, play a key role in ensuring that passengers have a safe, comfortable, and enjoyable flight experience. As part of the LEVEL team, cabin crew members are responsible for various duties, including customer service, safety, and security.
Here are some of the major responsibilities of a LEVEL cabin crew:
Provide outstanding customer service to LEVEL airline passengers.

Help passengers stow their luggage.

Assist passengers with special requests.

Answer any questions or address any concerns that passengers may have.

Conduct pre-flight safety checks.

Demonstrate the use of safety equipment.

Ensure that the aircraft complies with all regulations.

Respond quickly and efficiently in the event of an emergency.

Be responsible for the catering and cleanliness of the aircraft.

Stock the aircraft with adequate food and beverages.

Serve food and beverages to passengers in a professional and timely manner.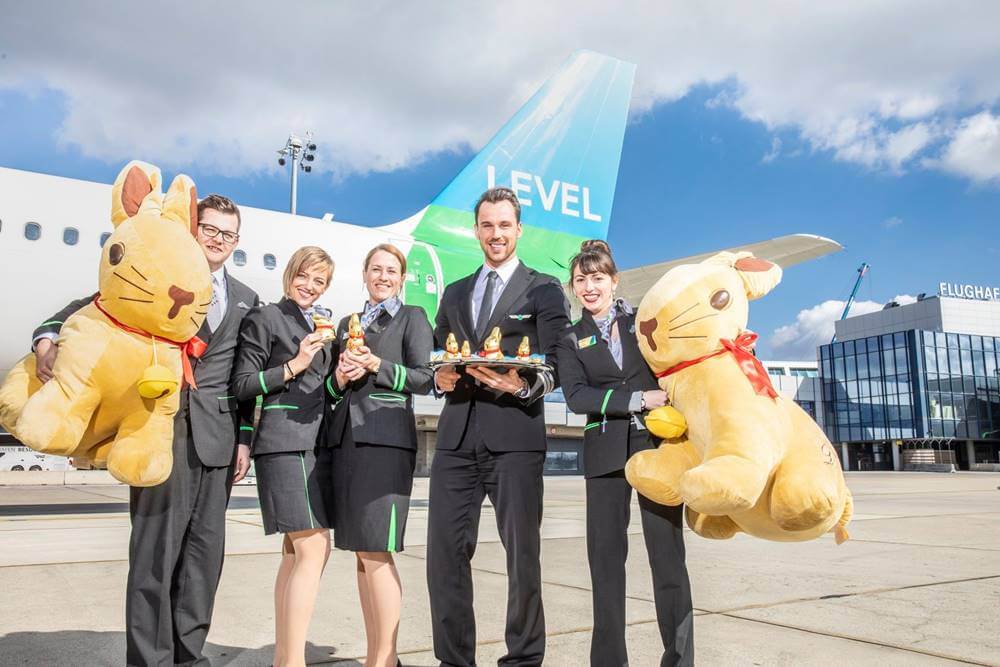 Qualifications
LEVEL Airlines is an up-and-coming budget airline with a mission to provide affordable and comfortable air travel. As the airline continues to grow, it is looking to recruit an enthusiastic and dedicated cabin crew to help ensure that passengers always have a pleasant experience.
To be considered for the role of cabin crew for LEVEL, applicants must meet several qualifications.
Must be at least 18 years of age

Possess a valid passport

Has a good command of the Spanish language. Fluency with other languages is an advantage and can be an applicant's edge during the selection process.

Applicants must be physically fit and able to pass a medical assessment

Understanding of airline safety protocols

Has the ability to work in a fast-paced environment

Has a professional demeanor and well-groomed
If you possess all of the above qualifications and think you are the perfect fit for the role of cabin crew at LEVEL, don't hesitate to apply. You could be one of the newest members of the LEVEL team.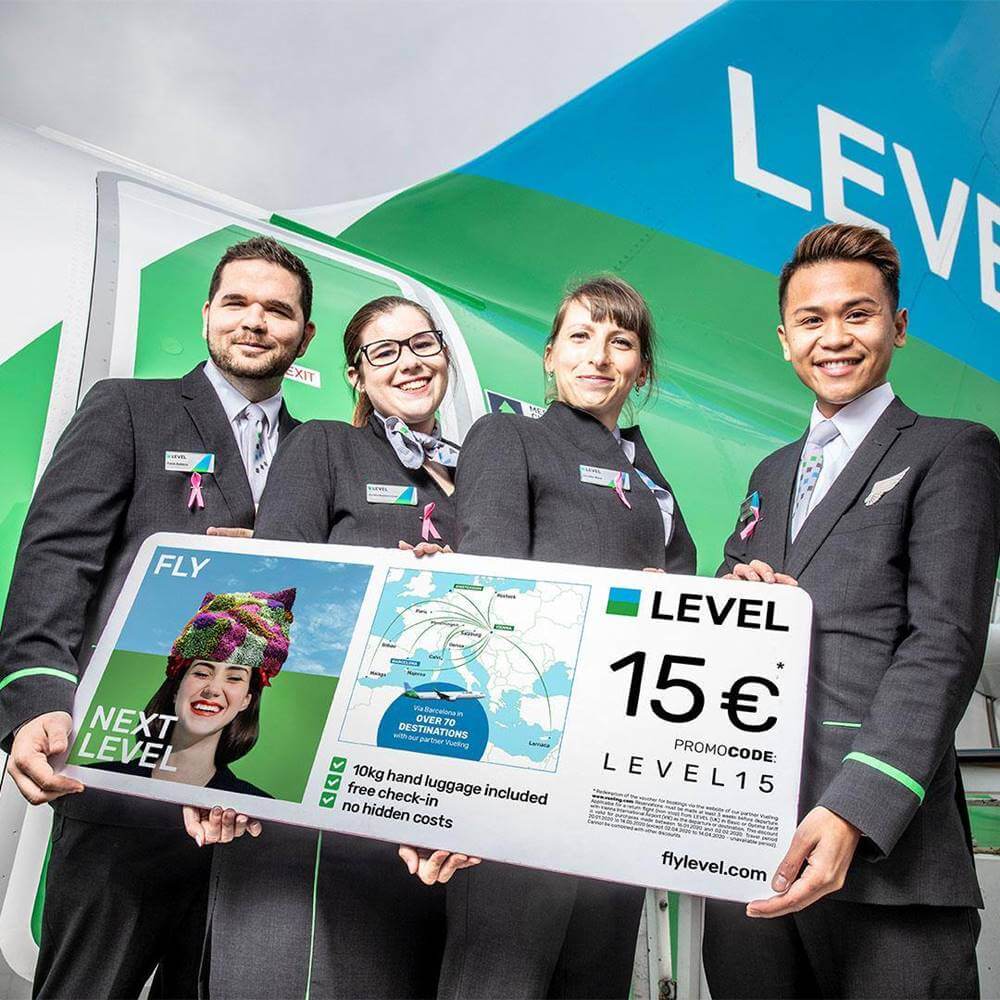 Document Requirements to Prepare
If you think you've got what it takes and are more than qualified to do so, you can head on to the next step: preparing your application. So, what do you have to prepare exactly? Of course, the selection committee will require you to submit a bunch of files that can prove some of the qualifications above. Here's the list that we have curated for easy understanding.
Updated Resume
Birth certificate
High school diploma
Updated dental and medical records
Valid passport
Where to Apply for a Job for LEVEL Online
To ensure that you stay updated on everything about LEVEL, we suggest you take frequent visits to their website. On their careers page, it can be easier for you to track should there be any changes regarding your application process, document requirements, and much more.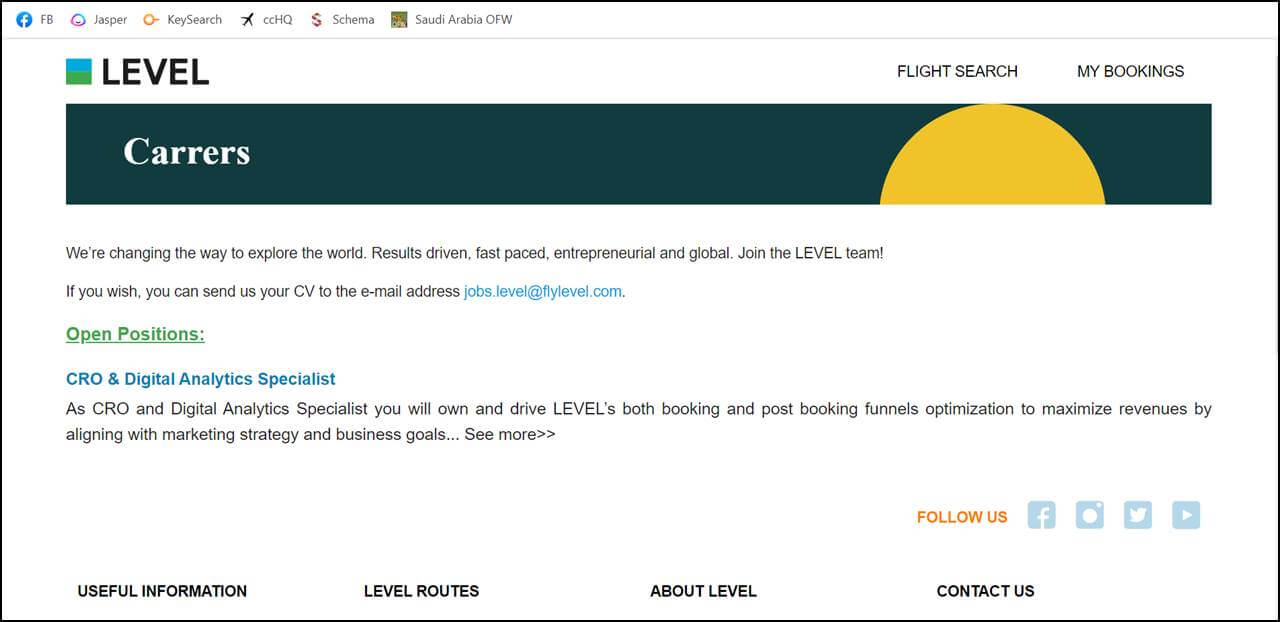 How to Become a Cabin Crew for LEVEL
Being a part of the LEVEL team allows you to travel the world, meet new people, and experience different cultures. If you're interested in applying for a position, here are the following steps. 
Step 1: Go to their website.
Open the LEVEL airlines career page at https://www.flylevel.com/. Check if there is an available position as a cabin crew and read the qualifications and requirements.
Step 2: Create a good resume.
Creating a good resume is essential for getting the job you want. Start by gathering all information about your educational qualifications, work experience, skills and achievements. Tailor your background and experiences according to the qualifications and requirements of LEVEL.
Highlight your achievements, but try not to brag about them. Include keywords in your resume that match those used in the job advertisement. Include a cover letter along with your resume. Also make sure that your contact details are up to date and accurate.
Step 3: Apply for the job application.
In this part, ensure you have all the qualifications the company is asking of its applicants. Also, ensure that all the information is correct. Once all this is completed, you can submit your application.
Step 4: Wait for the recruitment response.
If you have met all the qualifications and requirements, you will be included in the shortlisted applicants. Meanwhile, you can prepare for the cabin crew interview by going over possible questions and answers in order to stand out.
The results of the interview will be sent to you by mail. Once you get the positive results, you are on on your way of becoming a LEVEL Cabin Crew. After being shortlisted, you must pass the LEVEL Flight Attendant training courses.
Monthly Salary of a LEVEL Flight Attendant
Cabin crew members of LEVEL are paid a competitive salary commensurate with their experience and the base's location. Starting salaries may vary depending on the country.
In addition to their salaries, LEVEL provides a comprehensive benefits package to cabin crew members. These benefits include medical insurance, a retirement savings plan, paid vacation and sick leave, travel benefits, and discounts on airfare.
A comprehensive training program covering safety, customer service, and emergency procedures is provided to new cabin crews. The training program is designed to provide the members with the skills and knowledge necessary to perform their duties effectively.
Cabin crew members of LEVEL can advance their careers by completing additional training and taking on additional responsibilities. For instance, senior cabin crew members may be eligible for a promotion to the position of cabin supervisor.
With competitive salaries, comprehensive benefits, and the opportunity for career advancement, LEVEL is a great choice for those looking for a stable and rewarding career.
Video:

Flying Experience with LEVEL
The video shows the overview and what passengers are expecting from LEVEL. You can see that the cabin crew are all friendly and are providing their services with a smile. A part of the video shows the demonstration of the safety protocols, especially during emergency situations. By the end of the video, a cabin crew thanks every passenger for flying with LEVEL.
Photos: LEVEL Flight Attendant Photos
Check out these photos of LEVEL's Flight Attendants in uniform. As you can see, the uniform is meant to be stylish and functional at the same time. It also helps preserve the individual's and the company's image of professionalism and excellent attention to detail.
Frequently Asked Questions
Some common questions applicants have when they apply for cabin crew for LEVEL are listed below. Find out if you meet the basic requirements in working for the company.
1. What is the hiring process at LEVEL like?
The hiring process for the LEVEL cabin crew is a multi-step process. After passing the requirements, you may be invited to an interview. You may be asked to attend a short practical assessment following the interview.
2. How long does the application process for the LEVEL cabin crew take?
The entire process typically takes between 4-6 weeks. This includes the time of assessment of skills and abilities, attending the interview, and the final evaluation of all applicants.
3. What type of training does LEVEL provide?
Once hired, you will participate in an intensive training program covering safety and security, customer service, and other vital topics. This training will take place for several weeks.
4. What is the work schedule of a LEVEL cabin crew?
The work schedule for the LEVEL cabin crew is usually based on a five-day workweek. Depending on the airline's needs, you may be asked to work on holidays and weekends.
5. Do I need to have any previous experience to apply to LEVEL airlines?
Previous experience is not necessary, but it is beneficial. LEVEL looks for individuals who are committed to excellent customer service and are passionate about the travel industry.
6. What should I wear if I am invited for an interview at LEVEL?
You should dress smartly and professionally for your initial and final interview. In addition, your confidence will give you more edge over other applicants. 
7. Can I apply as a LEVEL cabin crew member even if I have tattoos?
As long as the tattoos are not visible when wearing the cabin crew uniform, having tattoos will not be a problem. 
8. What documents will I need to submit to apply for a position as a cabin crew with LEVEL?
When you apply for a position as a cabin crew with LEVEL, you will need to submit your resume or CV, a copy of your valid passport, and a copy of your high school diploma or equivalent. You may also need to submit a few additional documents, such as certifications or other forms of identification.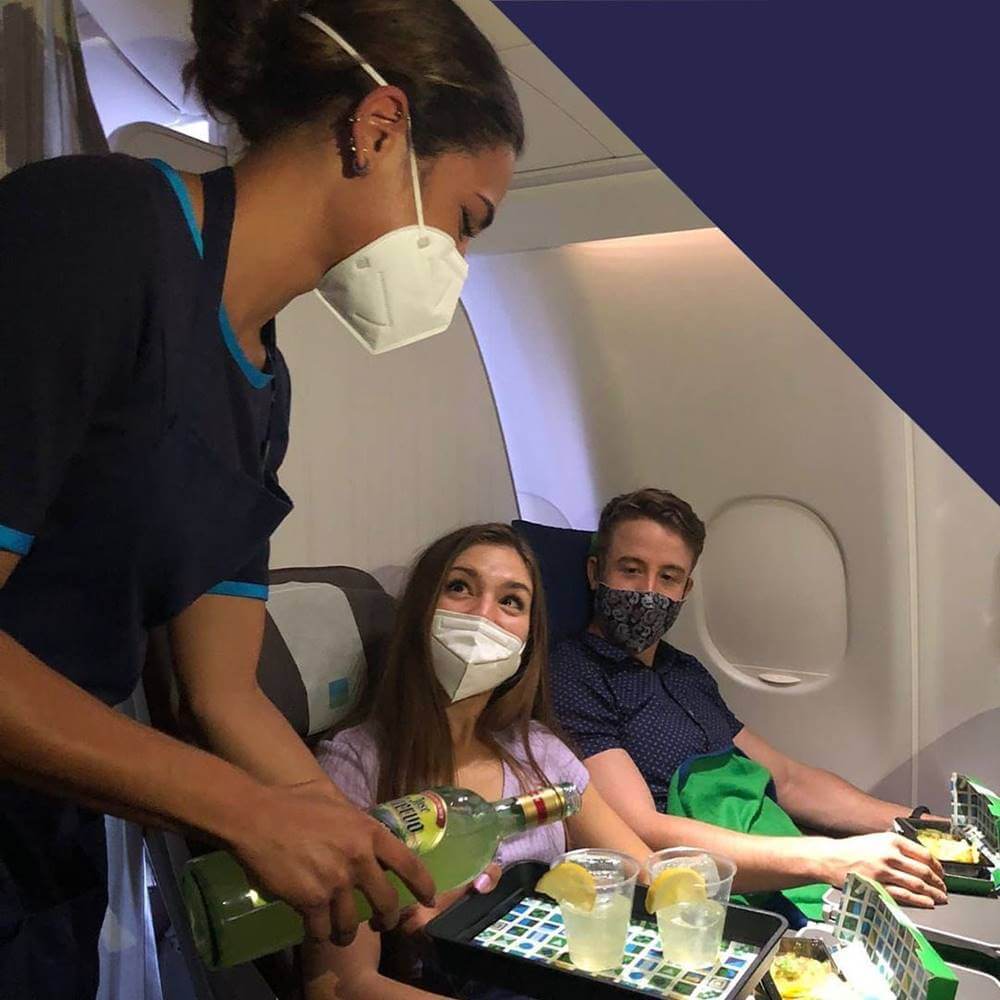 Summary
If you're looking for a job that will take you around the world, look no further than LEVEL. The most important thing about applying at LEVEL is to be yourself. LEVEL is looking for passionate and motivated individuals who have the right attitude and are willing to go the extra mile. As a cabin crew member, you'll experience different cultures, meet interesting people and be part of a vibrant and diverse team of professionals.
Contact Information
LEVEL
Address: LEVEL Customer Services, Parque de Negocios Mas Blau II, Av. les Garrigues 38, 08820, El Prat de Llobregat, Barcelona, Spain
Telephone Number: +34 931 224 500
Website: https://www.flylevel.com/ 
Facebook: https://www.facebook.com/flywithlevel/ 
Twitter: https://twitter.com/flywithlevel